My best and worst experience in Las Vegas is one of the most entertaining cities that is almost unbeatable, as it offers huge entertainment opportunities for tourists. Upon seeing Limousine cars at the airport, tourists get a gracious impression of this luxurious city.
Lavish entertainment, like live shows, parties, pubs and casinos, have made Las Vegas one of the most vibrant cities in the world. Gambling is legal here, so the gamblers arrive in Las Vegas for enjoying late night-outs and playing in the Casinos. I, as a tourist, have gained both good as well as bad experiences, while traveling through Las Vegas.
Best Experiences:
1. Live Shows:
I was amazed to see the Magic show of the famous magician, David Copperfield, at MGM Grand Hotel in Las Vegas.
I enjoyed his famed magic tricks as well as his alluring presentations. His magic tricks are based on modern technology and science, for example he sent a flying saucer over our heads. At times, he even called some of the viewers to join him on the stage and participate in his magic. His show runs regularly at the David Copperfield Theater at MGM Grand Hotel.
Tickets are sold at the booths beside the streets, so you will find tickets easily. Besides, visitors may watch more shows, like A Musical Adventure, Brad Garrett's Comedy Club, Atomic Saloon Show, The Ultimate Variety Show, and the Adult Shows as well. Why is Las Vegas so popular? Well, that's because visitors immerse in a world of unending excitement here without any limits.
2. Cheap Bus Tour:
There is cheap bus service available that runs through Las Vegas Downtown. Tourists get on the bus which stops at different centre points. This bus service indeed makes it very simple to get around.
I bought a bus ticket for only $8, which was usable for 24 hours. With that $8 ticket I moved around the city during the day. However, the bus ride at night is even more fantastic for admiring the marvelous city views.
Las Vegas city is embellished with colorful lights, which add further enchantment to its beauty. The city bus runs through the main roads, so visitors take in the pleasures of Las Vegas sightseeing, as well as can go to their desired destination.
3. Bellagio Fountain dance for free:
The fountain dance show before Bellagio Hotel is so amazing that it can't be missed. You can enjoy this appealing fountain dance and light show from the footpath beside the street.
The fountain water frisks upward in varied ways with force, accompanied with vibrant music and song of Micheal Jackson, the Billie Jean and other pop songs. The laser lights falling upon the fountain water create a brilliant ambience, which allure the locals and visitors alike.
4. Big Posh Hotels:
The best and worst experience in Las Vegas has wonderful accommodation for the guests, so you don't have to worry about where to stay in Las Vegas.
Personally, I have never seen such extensive and posh hotels in my life. I stayed in the Circus Circus Hotel, which has over 2000 rooms and offered at reasonable price. This hotel includes a stunning huge reception, onsite casino, theme park, gift shops, swimming pool, and much more.
Caesars Palace is a magnificent hotel, too, which is enriched in marble sculptures and attracts a huge number of tourists. Every 5-star hotel in Las Vegas has its own theatre hall, casino, bars & lounges, restaurants and shops for the comfort the guests.
5. Las Vegas Strip:
The best and worst experience in Las Vegas Strip is the most popular nightlife destination for the all. This is the most vibrant area of Las Vegas, with colorful lightning and pulsating ambience that lures mass tourists.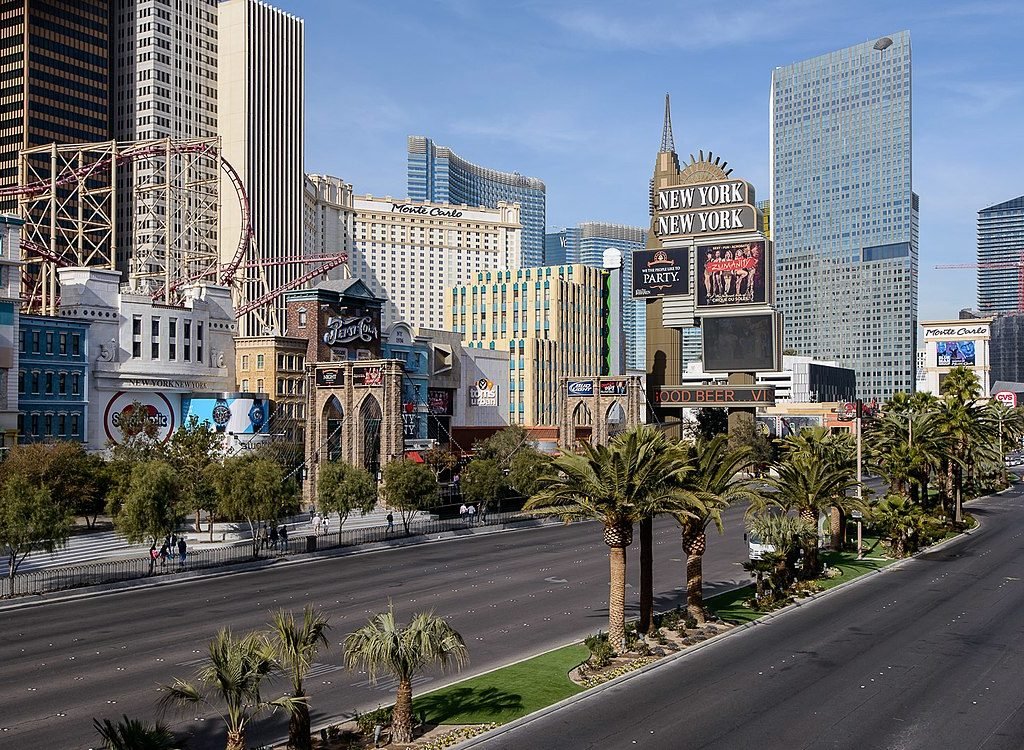 The gorgeous hotels like The Westin, Four Seasons, and The Venetian, each containing casinos, theatres, bars, restaurants and clubs, are lined along the South Las Vegas Boulevard. The Eifel Tower Replica before Paris Las Vegas Hotel and Pyramid Replica before Luxor Hotel are adorned with multicolored lightning that fascinates the visitors at night.
Worst Experience:
Some may question – What is the bad side of Las Vegas? I can say only my own experience.
1. Extremely hot in Summer:
After reaching My best and worst experience in Las Vegas Airport in July, I was immediately engulfed by the hot dry air. Even a few minutes without water had me thirsty, and the slightest walk had made me exhausted. People hardly move outside in the day due to the scorching heat. However, from afternoon to night, you can travel through Las Vegas Downtown without breaking into a sweat. Las Vegas is the city that never sleeps. I reached the hotel after 12:30 AM by bus after traveling around the city, but never felt unsafe
2. Crowd in the streets during evening and nighttime:
Tourists from various races are seen here on the streets at night. A question arises – Is Las Vegas dangerous for tourists? Although crowded, it is not a dangerous city. Sometimes it is seen, some people are reckless and may even be drunk. A few streets of Las Vegas get awfully filled with loud entertainment that can impact the children rather negatively.
Tourists should remain aware about the surroundings for their safety, especially during the night. If you are being careful, rest assured that you will have a wonderful vacation worth remembering.
What is the bad side of Las Vegas?
There are quite a few things that make the best and worst experiences in Las Vegas rather sketchy. Firstly, most resorts charge very high fees, even extras per night at times. This can lead to you paying more than you anticipated before the trip. Likewise, the clubs and casinos on the Strip serve cocktails and food which are overly expensive. Furthermore, the desert-like weather can easily make one dehydrated and tired. Hence, it's important to carry enough drinking water along your tour.
Is Las Vegas dangerous for tourists?
The safety concerns of Las Vegas are often questioned and that for good reasons. Being a very hyped-up touristy city where gambling is legal, high crimes rates do not come out as much of a shock. Fortunately, security and police patrols are strictly maintained throughout the streets of The Strip, Downtown and other areas to ensure safety. Then again, it's very important that you look after yourself and your belongings at all cost by being alert of your surroundings when traveling.