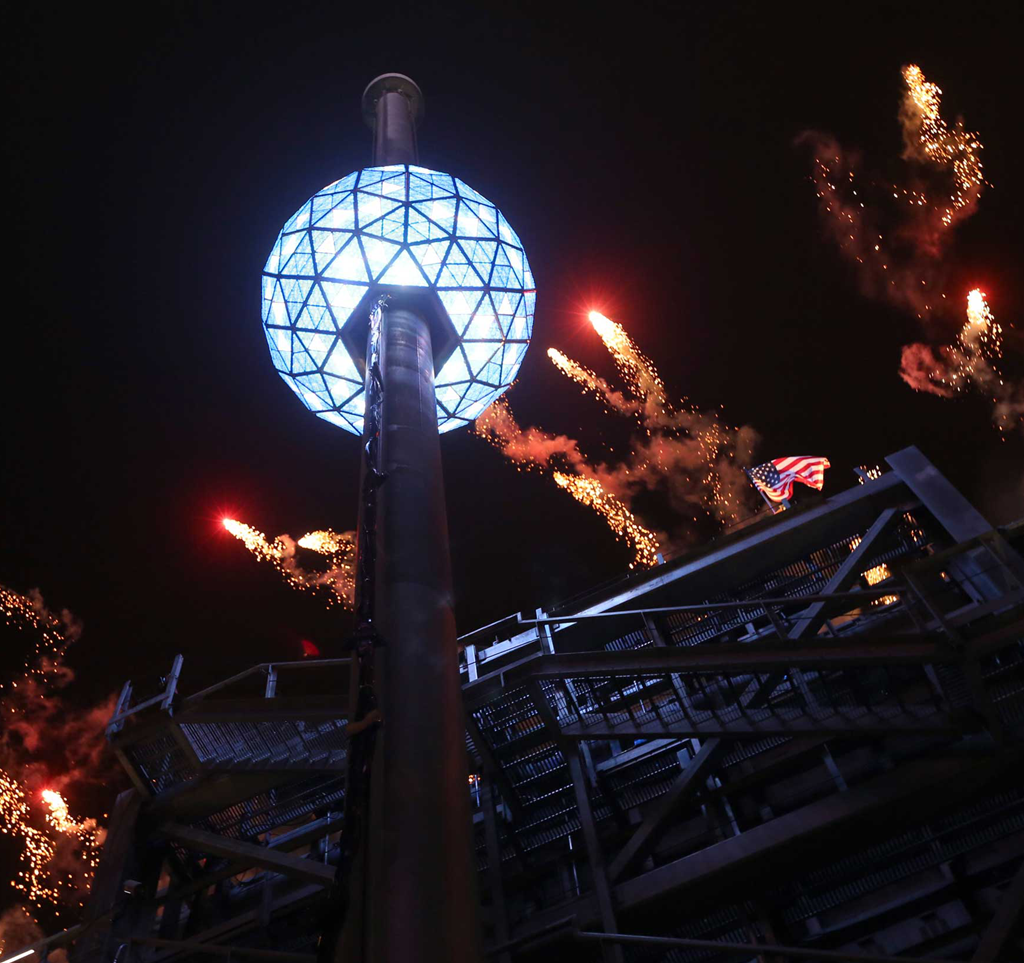 The scintillating Waterford Crystal Times Square New Year's Eve Ball is the focus of millions of eyes worldwide every year on the night of 31st of December. At 11:59 pm, the Ball starts its lineage as millions of voices gather in the last seconds of the year and celebrate the kickoff of a New Year filled with hopes, hurdles, changes, and dreams.
Interesting Ball Facts:
The Ball is a geodetic-shaped sphere weighing 11,875 pounds.
The Ball is covered by a total of 2,688 Waterford Crystal triangles of varioussizes and lengths.
The Ball has 32,256 LEDs. Each LED module consists of 48 LEDs, 12 green 12 red, 12 blue and 12 white, each being 8,064.
Sitting on the top of One Times Square, the Ball exhibits a color scheme of more than 16 million lively colors and billions of patterns, creating a breathtaking kaleidoscope effect.