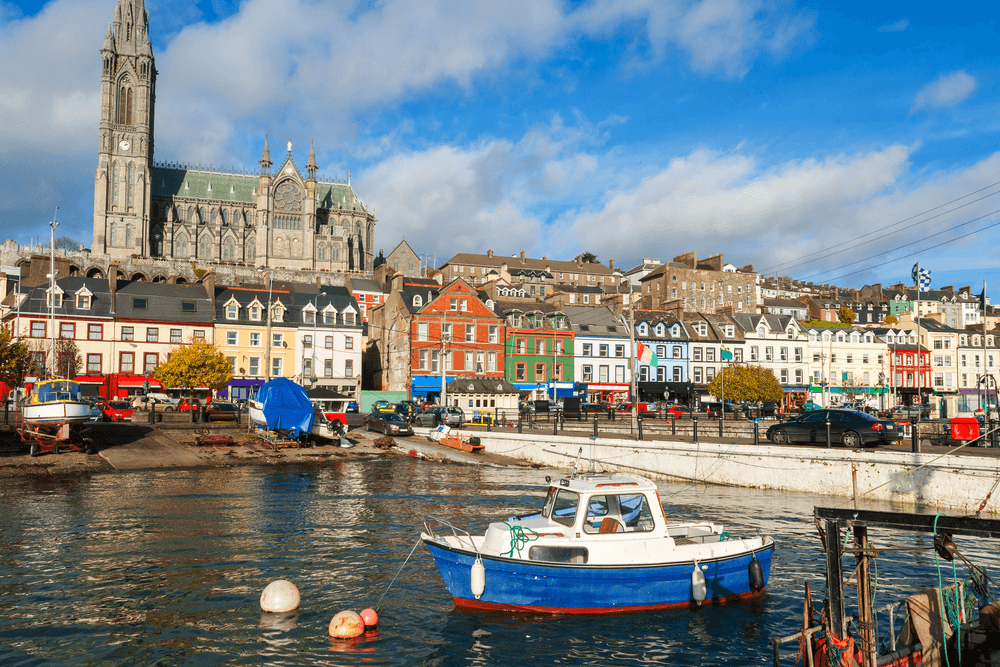 Going to the UK for a mini world tour? Well, then you can expect to stop at the liveliest island of the British Isles – Ireland. here we will discuss the best time to visit Ireland. Located in the east of Great Britain parted by the North Channel in the heart of the Northwest Atlantic. The country is full of beans when it comes to heritage, household traditions, and heartwarming gatherings. In other words, there's always something Irish about where's their abundant joy, blissful moods, crazy laughter, jokes, children merry-go-rounds, and tap dancing. Whenever there's Ireland, there's always an uplifting appeal to it.
You might be thinking what is the best time to visit Ireland? Well, that totally depends upon your season preference and mood. Without further ado, let's check out the best cities you can visit all year round especially when it comes to picking up your favorite touring season.
Best Ireland Cities to visit in Summer Season :
The country sees an influx of travelers during the summer season because it has the best tourist spots to enjoy during sunshine. The last days of May, June, July, and August marks the calendar, and it's the beginning of peak season. It's the best time to go to Ireland for holidaymakers owing to the beautiful beaches and eye-catching islets.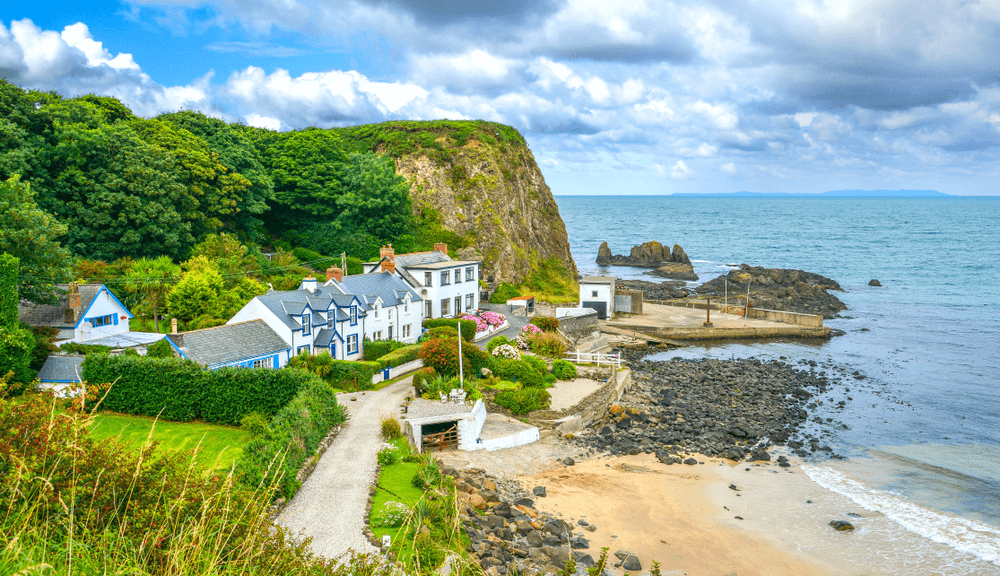 You can visit Bundoran Beach if you love surfing and bathing against strong waves. Other popular beaches include Whiterocks Beach, Keem Beach, Killiney Beach, and Glanleam Beach, to name a few. You can enjoy catching fish at fishing spots, go snorkeling with a local maritime coach, ad get on board a boat for an expediting cruise.
Besides, you can go to Aran Islands for walking across high cliffs, sit on a stone stool at the Giant's Causeway shoreline, hike at the Atlantic Way, and cycle over the Fairy Bridges. The best places for your pure Irish woodland adventures include Valentia Island, Cliffs of Moher, Powerscourt Gardens, and Tara Hill. And the medieval stronghold of Blarney Castle Gardens near Cork.
The Ireland Weather is pleasant with decent sunshine, soothing air breeze, and longer nights to dwell in cities. Accordingly, it's better to wrap up your days by visiting idyllic coastlines and peaceful townships in the country. The best towns to visit during summer in Ireland include Dingle, Roundstone; Galway, Derry over River Foyle, Dunmore East, and Gweedore, among others. This season is the Best time to visit Europe.
Best Ireland Cities to visit in Spring Season :
Unquestionably, this time of the year brings a lot of surprises along with it. The climate turns beautiful with trees growing its lush leaves, flowers blossoming. And greenery turning country's places into charismatic parkland counties. Ireland weather in March, April, and May turns pleasant as Spring Season arrives. You'll be able to find those little green shamrock sprouts as well that you usually see on the Irish national flag.
Visiting Ireland in the months of spring and fall are the best times for travelers. You'll find the best discounts for food, low-priced lodgings at hotels and countryside inns. Avoid populations of tourists, and smaller queues at popular tourist sites. Make sure, you visit early spring or at the season's end for availing of all the above-mentioned itinerary conveniences. Likewise, it's the best time for people fond of nature photography, street art, old-fashioned restaurants, and sightseeing the beautiful picturesque towns connecting big cities.
The Capital Dublin city exhibits the spring season with its trees turning pale and its leaves pastel, longer daytime with ample sunshine, and comforting complacent weather. Don't forget to walk in a park with a shrubbery of shamrocks, tulips, and other colorful flowers.
The proceedings during this season include cultural events, music festivals, appetizing on classic Irish cuisine, going to Dublin Zoo, visiting St. Patrick's Cathedral, going to a sheep farm, relishing natural spring showers, and a bicycle riding adventure. Spring Season is the best time of year to visit Ireland.
Best Ireland Cities to visit in Autumn Season :
The fall season is one of the best times to visit Ireland owing to its shady trees. That sprinkle contrasts of golden, yellow, crimson, and brown. Who doesn't like to march on crunchy leaves, especially when it's surrounded by a wondrous town or city? Ireland's weather is the best during this season with plenty of cool breezes enveloped in wheeze bits with the sunshine. The autumn months include September, October, and November. The best part of this season is that there are few tourists and gatherings are drifted off like that brittle tree foliage.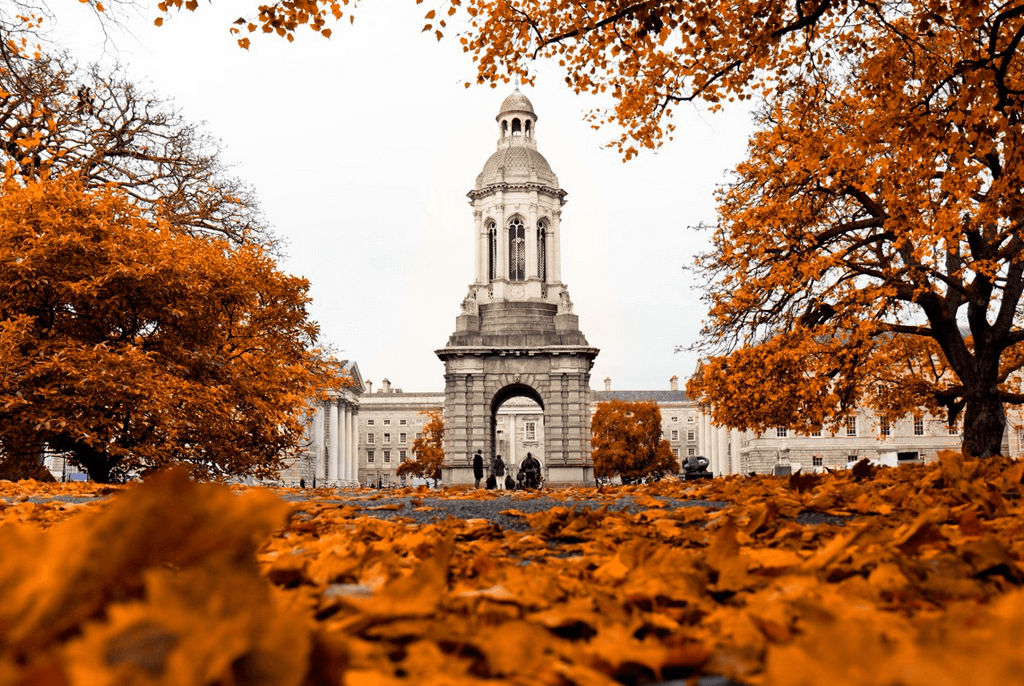 The best Irish cities and towns you should keep on the list during falls include Dublin, Belfast, Dingle, Westport, Kilkenny, and Kinsale. If you're a peaceful wanderlust enthusiast. This time of the year is the most tranquil amongst all seasons. Besides, accommodations and food prices tend to be much cheaper in autumn as it's the offseason. Gathering hustle and bustle turns diminutive. While people are busy wrapping up their summer routines and heading towards a busy one by the end of the year. this season could be the best time to visit Ireland.
The fall season is a nice time to stroll around and enjoy freedom in the streets, city squares, among other peaceful spots. Try joining a walking festival with locals. Visit Catacombs at Glasnevin Cemetery, become a ghostbuster at Belfast's Crumlin Road jail. And appreciate some amazing artistry during the soporific dreamy fall season. Ireland weather in September is ideal to enjoy. Autumns as their early days where travelers are in their lowest numbers
During the autumn season, you should visit parks having architectural structures, fountains, and plentiful shrubberies. Famous Ireland parks include Dublin's Phoenix Park, Wicklow Mountains National Park, Mount Usher Gardens. Also the Burren National Park, Connemara National Park, Galway, and the Woodstock Gardens & Arboretum in Kilkenny. During autumns in Ireland, the temperature ranges between 14 to 18 °C (57 – 64°F).
Best Ireland Cities to visit in Rainy Season :
The monthly downpours and monsoons are worth your touristy money if you're planning to visit the country. Ireland weather in September is the start of the rainy season that runs through November till January the most. Most people indeed hate traveling during the rainy season due to halts in public services like transport and telecommunication, closure of tourist attractions, among other reasons. All in all, the holiday gets ruined once heavy showers begin. December and January are the wettest months here in Ireland.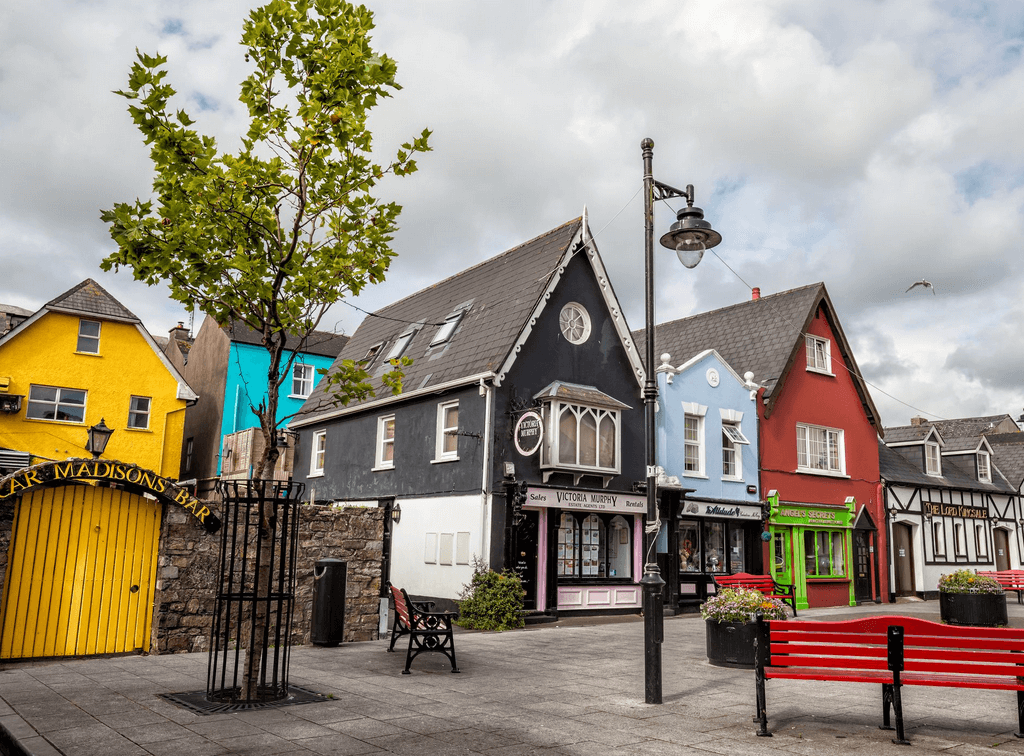 There are plenty of museums open in Dublin all year round. And rain doesn't hurt them to the least bit, and the best part – less crowd. If you're with your lover, seclusion behind the walls of the Dublin Castle would make it a romantic gist. You can visit the all-time vacationer's favorite The Book of Kells Library or pay a visit to the Old Library Exhibition. The other popular city during the rainy season is Belfast. Here you can visit the free-of-cost Ulster Museum with some amazing old and contemporary art. Go to the Dundonald International Icebowl, swing your arms at the Lost City Adventure Golf arena. Visit Thunder Park, and explore the amazing architecture wonder Belfast Cathedral. Other places, towns, and cities to visit on drizzly days include Galway, Cork, Kinvara, Dingle, Aran Islands, Cliffs of Moher, Kenmare, and Dunfanaghy.
Astonishingly, it's the best time of year to visit Ireland. But not everybody knows about it. There are a lot of things you can enjoy while other travelers remain at bay. The best part is you need to pay less for everything that comes across during the rainy season. To top that off, no lining up to wait for your turn to get what you want. Isn't that great?! There are several activities you can do in the rainy season. For instance, you can climb walls at the Gravity Climbing arena in Dublin, drive a GoKart, enjoy indoor skiing at resorts. Enjoy hot tea and cake or a coffee at some downtown café, trampoline with friends and family. Also explore some exotic caves, or just jump in the bog.
Best Ireland Cities to visit in Winter Season :
Ireland becomes a kind place to revel during the winter season. The best part of the cold climate is that most of it witnesses rainfall instead of freezing snowy temperatures. Ireland's weather is pleasant overall and has both temperate hot days and chilly nights. Speaking of the winter season in the country that starts in November and runs through February. It's about time you enjoy marvelous traditions happening in the Irish peninsula. The capital city of Dublin and Belfast are known for their street lighting, staple food stalls, decorated shops, street food, cabin shows, and so much more. Dublin's Grafton Street is a mandatory place to saunter. Enjoy pure Irish delights whether it's the food or shopping for your loved ones.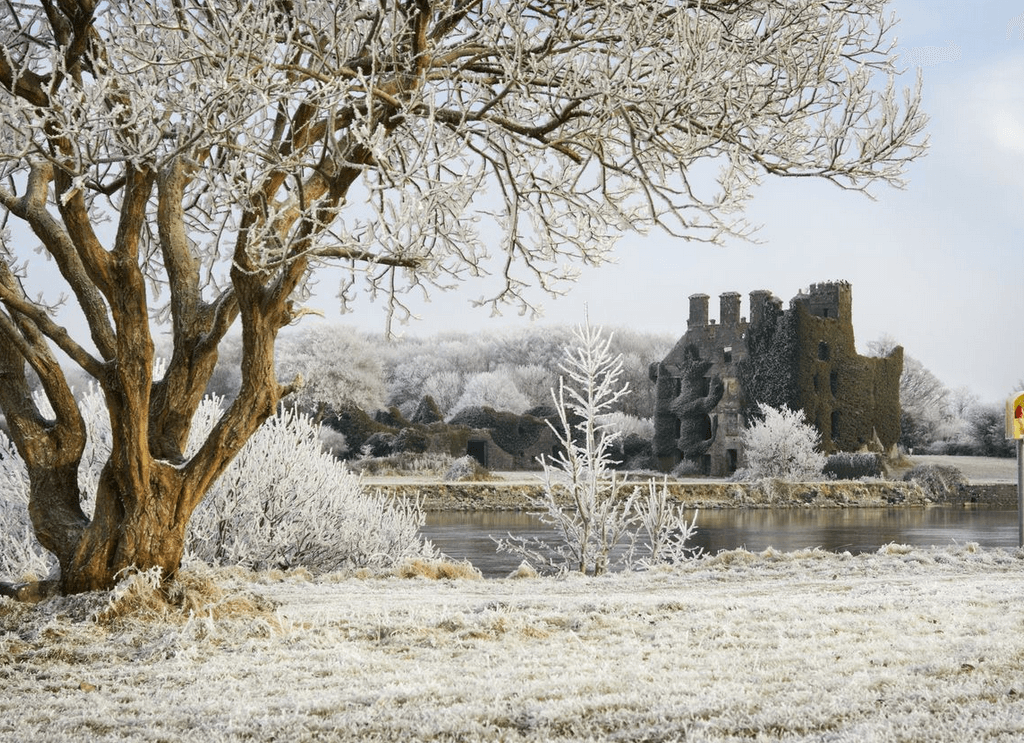 Moreover, the country transcends one step further from every other European country when it comes to its winter festivities. The family merriments are countless. Tourists equally enjoy these heartwarming get-togethers. You can feel lively at the Christmas Eve's Midnight Mass, horse racing in Leopardstown and Limerick, listening to James Joyce's stories besides a burning chimney at a local's chalet, wearing traditional green woolen jumpers, fighting for USA boxes of biscuits, and whatnot. Not to forget door wreaths, adorned home entryways, main hall decorations, and the snowman made by kids during the daytime.
The winter season is incomplete without Irish stew, boxty, Dublin's famous Coddle, Colcannon vegetable casseroles, and smoked salmon. So make sure you try the country's rich cuisine harvest. A few best places for winter include Dublin, Killarney, Cork, Westport, Aran Islands, Limerick, and Rostrevor. It's the best time of year to visit Ireland. Average temperatures during the cold season vary between 4-6 °C (39 – 42°F).
Winters are the best time to go to Ireland. And it feels like your living a folklore life full of worry-free bliss. It's a nation that loves peace and freedom, and it never seizes to surprise us. If you're going with your loved one and staying at a hotel in Dublin. Then you should head straight to The Brazen Head; a lantern-lit café with a peaceful ambiance and delicious food. Other activities include bonfire camping in the forest, learning survival skills in the Irish way, going for a scavenger hunt, snowball fights, organize a snow sculpture competition, and ice skating. Dublin's Ski Club is one of the best places to enjoy snow sports. Besides, some native Irish families run accommodations, city/ town detours, and organize winter sports at exclusive discounts.
The people of this country are known for their well-mannered receptivity for tourists from across the world. Ireland is considered to be one of the most adventurous and idyllic destinations for a full-on European itinerary. Put on those Celtic knitwear frocks and solid kilts while gnawing on the delicious meat and potato Irish stew. So what are you waiting for mate? Pack your bags and head straight towards an evergreen adventure of the lively land of Ireland.