The visitors to Bhutan might be wondering about which are the best hotels in Bhutan. Bhutan, the happy kingdom, has become one of the favorite destinations for travelers. Along with its epic natural beauty, Bhutan offers its guests a very comfortable stay. Here you are sure to find the best hotel according to your preferences.
Luxury best hotels in Bhutan
Le Meridien Paro, Riverfront :
This is the perfect hotel in Bhutan for true luxury seekers. It is one of the best luxury hotels in Bhutan.
Being one of the best hotels in Bhutan, Paro, Le Meridien Paro Riverfront is located on the bank of the famous Paro River, allowing its guests to relish optimum luxury. Each room offers the guests surrounding stunning views. The seven extremely lavish suites in this hotel provide scenic views of the Paro river and Paro valley. With two restaurants in this hotel, named Bamboo Chic and Latest recipe, the visitors get here replete cuisine. Besides, this hotel features an enchanting swimming pool, spa, fitness center where you must seize the opportunity of relaxing after a tiring day. 
Bhutan Spirit Sanctuary:
Bhutan Spirit Sanctuary is the perfect option for luxury lovers who are looking for a spiritual getaway.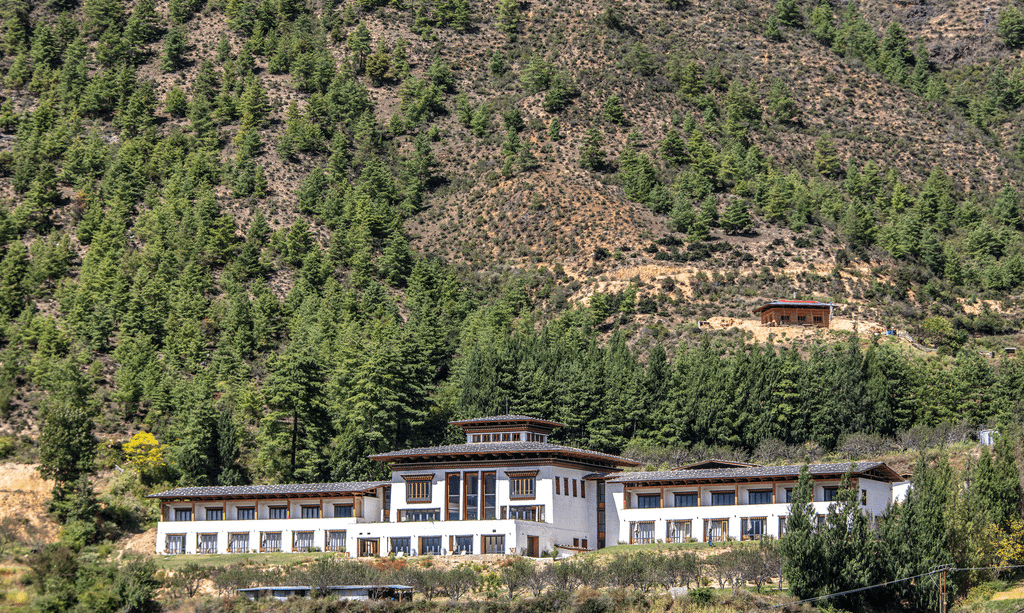 Located in a beautiful remote location, this spot allows you to get relief from the noises of city life. It is one of the luxurious hotels in Bhutan. From where tourists can enjoy the breathtaking views of the Neyphu valley of Paro. The 24 boutique guest rooms here offer you a premium stay along with all the amenities to satisfy all your needs.
Budget best hotels in Bhutan
Hotel Osel :
Firstly, Hotel Osel is located in the heart of Thimphu, which is one of the best places to visit in Bhutan. Also, The hotel offers visitors a comfortable stay in a perfect location and it is one of the budget hotels in Bhutan.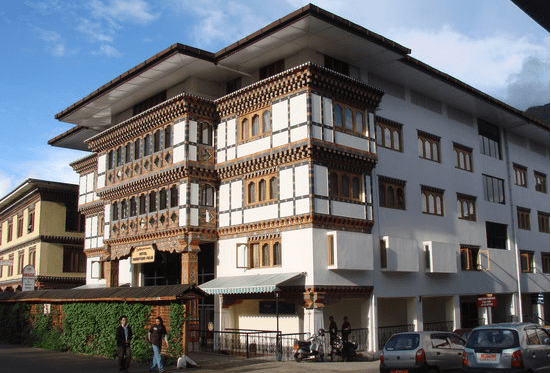 Thimphu is adorned with Mountains beautifully and stunning mountain views can be seen from this hotel. Besides, this hotel also offers visitors views of Tashichho Dzong and seated Buddha. Osel hotel is located in such a place that makes it easier for the guests to visit the mystic monasteries, scenic spots, or even any cultural festivals. Moreover, you must taste the local and imported drinks at the bar of this hotel to relax after a long day of touring.
Dhensa Boutique Resort:
Dhensa Boutique Resort is another charming resort situated in the sumptuous and lush Punakha valley. From the rooms of this resort, you will be able to enjoy the views of the mighty Punakha river, paddy fields, and pine forests.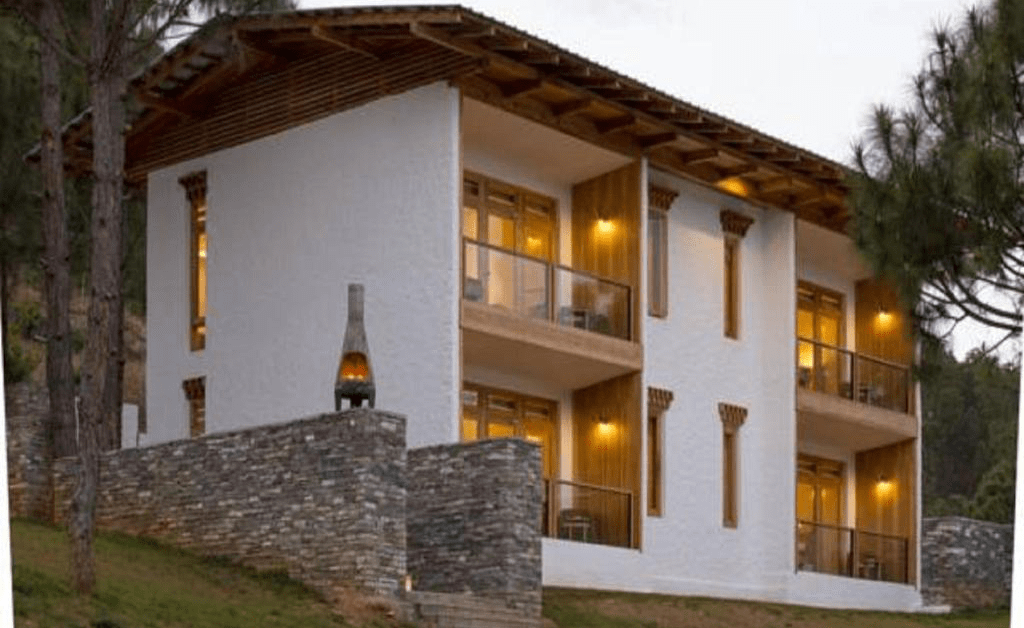 Moreover, you will also be able to do trekking in the surrounding trekking trails. After just five minutes of trekking from Dhensa, you will find the largest bronze statue of Chenrigzig. Which portrays the magnificent handiwork of the Bhutanese artisans. In Dhensa, you will be able to have a pleasant stay. Dhensa Boutique Resort is one of the best budget hotels in Bhutan, that will provide you all the amenities available there and the warm hospitality of the staff.
Hotels in Thimphu, Bhutan
Taj Tashi :
Taj Tashi, housed in the Last Shangri La on Earth, provides the perfect gateway to relish the magical country filled with mysterious mythology.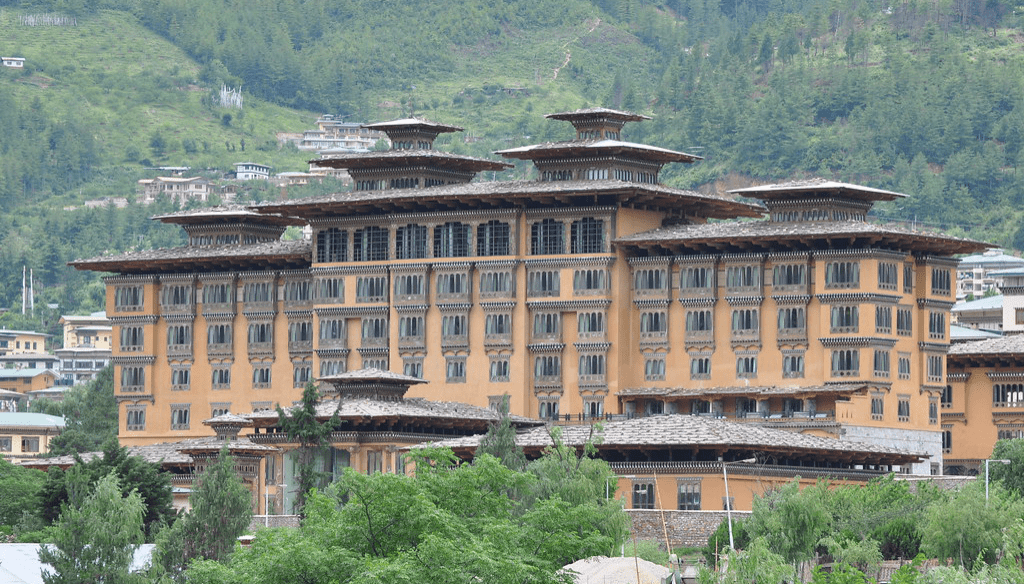 This is a 5-star hotel in Thimphu, moreover, Bhutan offering the guests an ideal location along with spectacular views of the surrounding monasteries, picturesque mountain passes, and lush wilderness. Embellished with architecture portraying Bhutanese culture. This hotel features 66 rooms and suites allowing you to have the real taste of a vibrant Bhutanese ambiance. With a bar, tea lounge, an all-day-dining restaurant, spa, you will have everything and more at your fingertips.
Best Hotel in Bhutan for honeymoon
Six Senses Luxury 5 star hotel :
Having a honeymoon in Bhutan is the dream of many newlyweds. Six Senses Luxury 5 star hotel is the best hotel in Bhutan for a honeymoon indeed.
Anywhere you keep your eyes in Bhutan, you will be treated with sweeping views of stunning landscapes. Visiting this place during October-December, which is also among the best time to visit Bhutan, to enhance your honeymoon experience at Six Senses. Six Senses in Bhutan makes sure to enhance the soulful experience in Bhutan. Although, Six Senses take full advantage of the stunning natural beauty of Bhutan and is set in such a location that makes your stay in Bhutan all the more enjoyable. Here, couples are offered various bespoke events and private picnics. The restaurants are also beautifully adorned and set to add more to the romantic experience of the couples. With endless biking and trekking trails nearby, moreover, there are no chances for the couples to have a dull moment.
Cheap best hotels in Bhutan
Olathang Hotel:
Olathang hotel offers you a home away from home. For travelers with a tight budget, Olathang is the right choice indeed.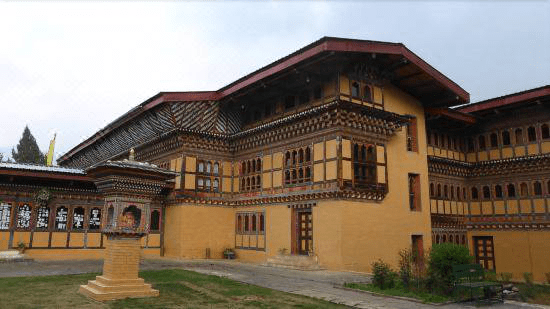 This hotel aims at making your stay very relaxing indeed. Moreover, all the required amenities like TV, free internet, room service are available here to make sure the guests feel at home. They also provide a hot tub for the guests to relax and also complimentary breakfast. All these features make Olathang hotel a nice option for those who are looking for a cheap hotel in Bhutan indeed.
Bhutan welcomes tourists with great warmth and hospitality indeed. Treat yourself to peace that can be found in every corner of this magnificent country. Book yourself an amazing stay that fits all your preferences to make your trip worthwhile.