The travelers to Bhutan can expect a long list of the best places to visit in Bhutan, the country veiled with mystery and magic. In the land of Dragon, people with smiling faces warmly welcome you to a heavenly abode.
Bhutan, the country with pristine nature, takes pride in a number of magnificent spots that captivate people for a lifetime. Each place in Bhutan has its own charm and awaits you with loads of surprises. With so many fascinating places to visit in Bhutan, this country has become a favorite holiday destination of many. 
1. Thimphu:
Thimphu, the royal capital of Bhutan, tops the list of best places to visit in Bhutan. This city features stunning views with mountain peaks that have a height of around 2000-3800m.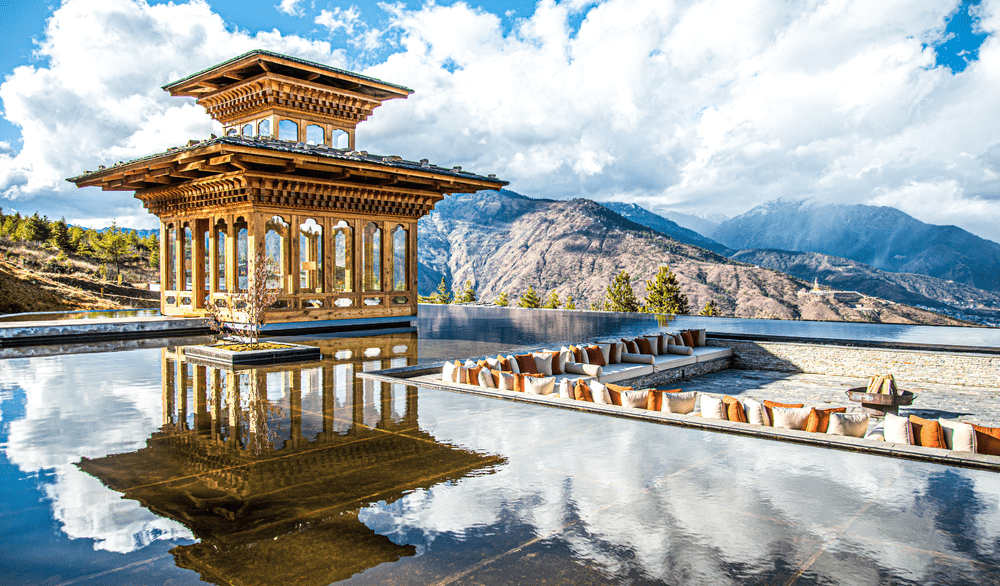 Sitting on the banks of Raidak River, Thimphu allows the tourists to see the lifestyle of people in Bhutan in an excellent way. Thimphu is where the official residence of the royal family of Bhutan is located. As Thimphu is the capital city, you will find here numerous luxury and budget stay options. Visit the Buddha Dordenma to get fascinated by the beauty of Thimphu valley.
The Clock Tower where you will see the stunning floral valleys also deserves a visit. Moreover, trekking the Dochula Pass is one of the most exciting activities to do in Bhutan. The Folk Heritage Museum and National Library of Bhutan are also among the top places to visit in Bhutan. There you will be able to learn about the rich Bhutanese history. Many of the best hotels in Bhutan are also located in Thimphu.
2. Paro:
Paro, surrounded by awe-inspiring snowy mountain peaks, is among the top beautiful locations in Bhutan. The valley of Gangtey or, The last Shangri-La is the perfect place to visit in Bhutan for a honeymoon.
A visit to Chele La Pass is highly recommended for couples. To experience the beauty of the mountain peak together. Houses built in traditional style Bhutanese architecture, enhance the beauty of Paro even more. Tourists get amazed to see the most exemplary monastery of the country, named Tiger's Nest or Taktsang. National Museum of Bhutan, Paro Chuu, Kichu Lakhang, Rinpung Dzong are also beautiful places in Paro. Paro becomes more beautiful in March-May, one of the best time to visit Bhutan, as the valleys are in full bloom.
3. Trongsa:
Located on a high hilltop, Trongsa boasts being the most picturesque palace of Bhutan. Due to its marvelous scenic beauty, it is often referred to as the Balcony of Bhutan.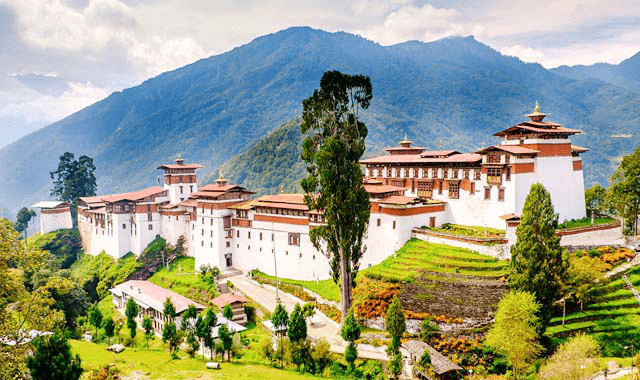 Trongsa is among the hilly places in Bhutan offering the tourists an enchanting charm of white-washed buildings and vibrant colored plants spreading all over the town. Trongsa has one of the top attractions in Bhutan, the Trongsa Dzong. Other attractions include Threupang Palace, Chendebji Chorten, Kuenga Rabten, and many more where there are arrangements for exciting activities like cycling tours, hiking, sightseeing, and much more for the tourists.
4. Bumthang :
Bumthang, the little Switzerland of Bhutan, charms the tourists with the epic beauty of snowy mountains. And is also one of the best places in Bhutan for couples.
Often referred to as Jakar Valley, Bumthang is famous for its 'Swiss Cheese', a delicacy that you must taste while strolling through the valley. If you are in for an epic adventure, then you must challenge yourself to brave through the Jakar valley's rugged terrains and difficult trails.
Bumthang ensures that people fall in love with every part of it, be it indoors or outdoors. Tamshing Lhakhang is the sightseeing spot that you must visit. Moreover, hiking in Bumthang is a must for thrill lovers. Be sure to devour the original Bhutanese cuisine and traditional beer there and you will reminisce about the taste forever.
5. Wangdue Phodrang :
Wangdue Phodrang is indeed a breathtaking place in Bhutan. This place is so surreal that it makes you fall in love with it the moment you lay your eyes on its beauty.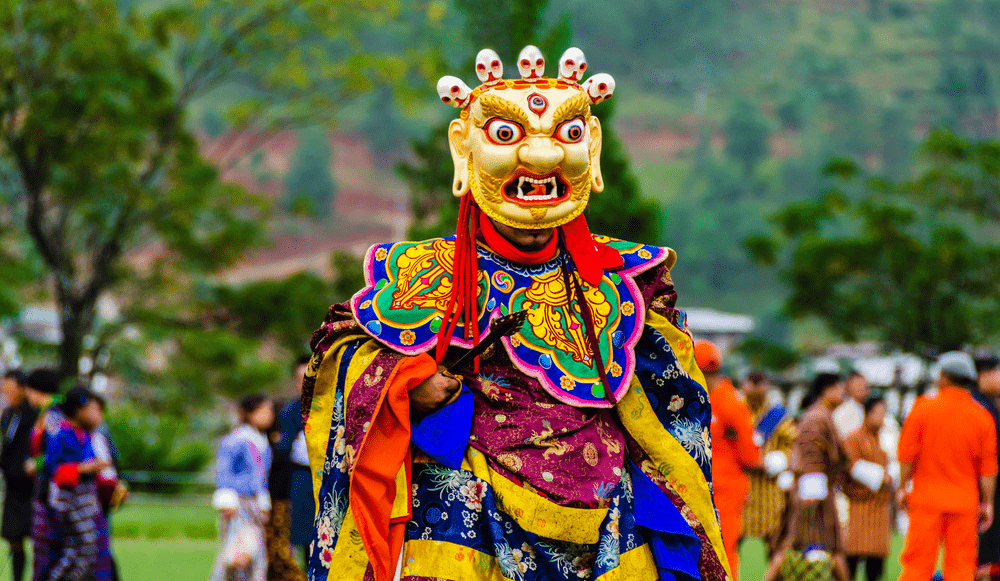 Besides scenic views and landscapes, here you will see the unification of cultures and explore the beauty of different cultures and folklore. Owing to the beauty of this place, it is going to earn its name as a 'UNESCO World Heritage Site' very soon. Wangdue Phodrang offers a wide array of beautiful tourist attractions including the temple of Sha Radap, Rinchegang Village, Phobjika Valley.
6. Phuentsholing :
This is another graceful town of Bhutan featuring green mountains and a relaxing atmosphere.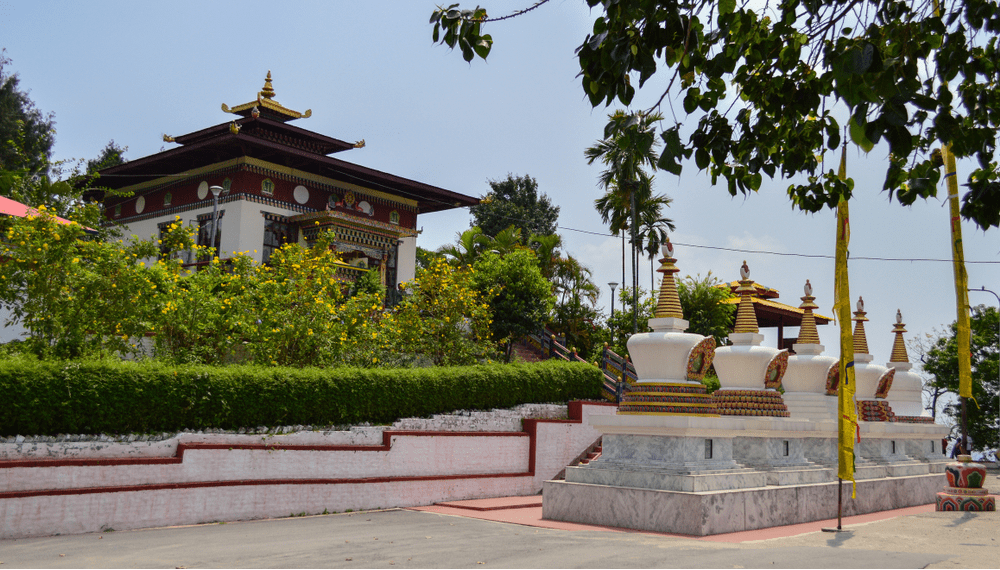 Phuentsholing is often called the Gateway to Bhutan as travelers enter Bhutan through this town when traveling through roadways. Due to sharing borders with India, where tourists can get to see the mix of both Indian and Bhutanese culture. This town proudly upholds its dynamic city life along with nature's touch. Bhutanese Gate, Hydrothermal Project, Amo Chouu are the places to visit when in Phuentsholing. 
7. Punakha:
Bounded with the beauty of sweeping fields of rice paddy, Punakha is another must-visit place in Bhutan.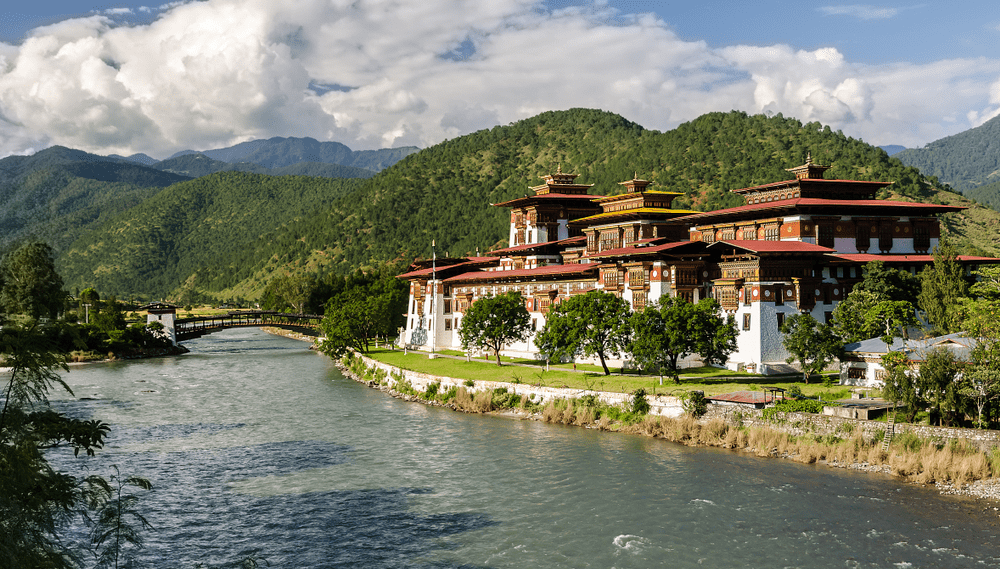 This town of Bhutan is home to Punakha Dzong, the Palace of Great Happiness, an iconic building in Bhutan that draws the attraction of a lot of tourists every year. Punakha not only offers the peacefulness of mountains but also a huge range of exciting activities like trekking, rafting, and mountain biking. Thrilling suspension Bridge, stunning Jigme Dorji National Park, Khamsun Yueing Monastery are some of the most impressive places to visit in Punakha.
If you are longing for a soulful vacation to erase the hustle and bustle of everyday life, book your trip to Bhutan right away. Bhutan ensures to refresh the mind and soul of the visitors by bringing them close to the pristine nature. The best places to visit in Bhutan will enhance your vacation even more and will leave you in awe of this happy kingdom.