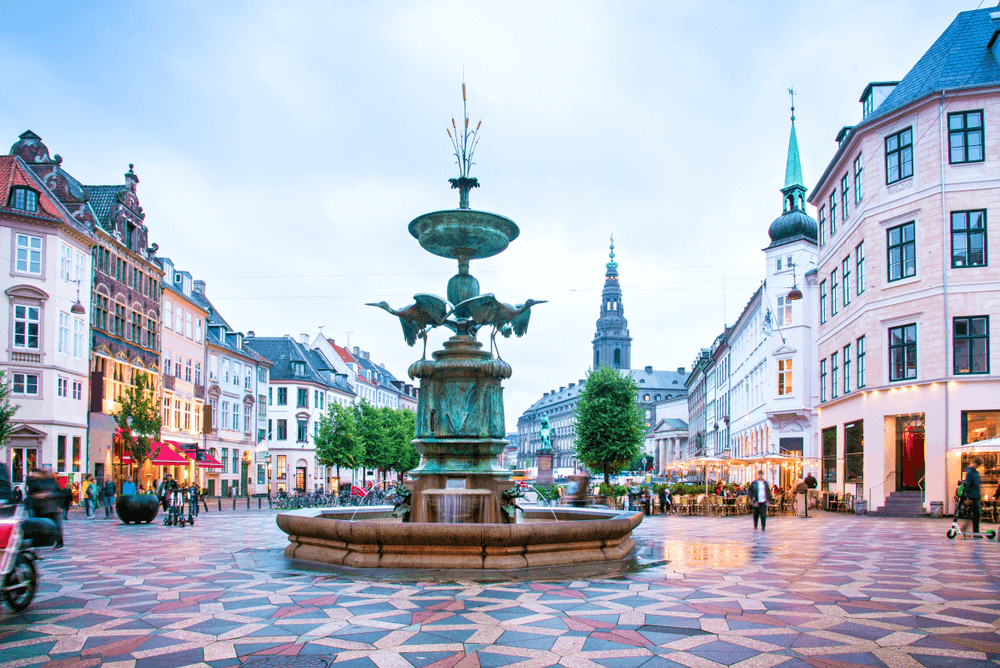 Let's take a tour of the cities of Denmark, Rank as one of the happiest countries in the world. Denmark is renown for its enrich history and charming landscapes. We all know Denmark as a European country, which also gave the world a gift, Hans Christian Anderson, a famous fairy tale writer.
Denmark is also well known for its historical sites and coastal towns. Visitors come to Denmark to understand Danish culture and architecture. Visitors gather to enjoy the concerts and festivals during the months from late-June to early-August.
During the months of May to mid-June and mid August to September is actually the best time for Denmark places to visit due to it being less crowd and visit its most popular attractions with serenity. If you are passionate about history and fond of sightseeing, Denmark exploring will be a great treat for you. Here are some of Denmark's most appealing cities, which will delight enthusiastic tourists.
1.Copenhagen :
Copenhagen, cities of Denmark is a convenient place for both living and traveling. This vibrant city is well known for its gorgeous Royal Palace, beautiful harbor, and Danish traditional architecture.
Nyhavn harbour is a riverside promenade lined with charming cafes and restaurants. It is an enchanting experience to take the boat ride, where the boat guide explains its history as tourists pass along every bridge, structures, sculptures, restaurants and bars.
Amager beach park is a seaside public park that is situat just five kilometers from City Hall Square. It is the city hub for outdoor activity in the summer season. People there enjoy swimming, sunbathing, kayaking, snorkeling, kite surfing and picnic. Visitors head to The Round Tower to view the scene of Copenhagen city from the top.
We read about mermaids in fairy tales, but now you can see a real statue display on a rock beside waterways in Copenhagen, Cities of Denmark. Visitors get fascinat to see Christiansborg palace and the Danish Royal Library Garden situated near the city center. Tivoli Garden amusement park has amazing rides and a little Disneyland in Copenhagen. Tourists visit also the Pedestrian Zone, which is a car-free area full of shops beside the streets in Copenhagen, Denmark.
2.Aarhus :
The Aarhus is an impressive city where Denmark's Premier port is situat on the Bay of Aarhus River. Aarhus is arrang with sidewalk cafes. There are abundant beaches ideal for a refreshing dive in sunny summer. Beautiful sandy beaches are perfect for walking, biking and running in Aarhus, Demark.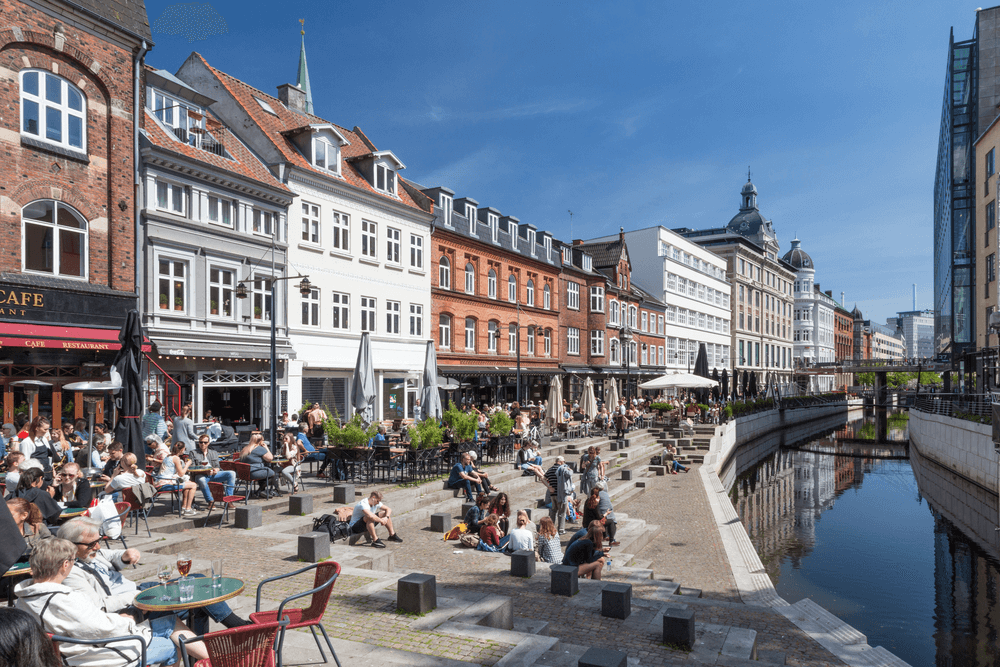 Aarhus is close to the city centre, so huge visitors come to Aarhus from Copenhagen by road to enjoy the lovely beaches. The city centre is enrich with Danish style cozy cafes with outdoor tables and elegant boutiques.
The nightlife is alluring to the tourists as there are wonderful café and bars to entertain them. Café Romer is popular for delicious food as well as live music. St. Pauls Apothek and the Australian bar offers delicious and aesthetically pleasing drinks to its customers in Aarhus, Denmark.
There are excellent budget restaurants named Mellemrum and Belli in Aarhus. Numerous places are remained to enjoy food by the river with picturesque surroundings.
3.Odense:
Odense is the third largest city, specially known for the birthplace of Hans Christian Anderson, a celebrated fairy tale writer. There are numerous sculptures, attractions and museum dedicated to his brilliant literary work.
Highly admir Odense International Film Festival and Hans Christian Andersen's fairy-tale Festival are exhibit in Odense. It is the commercial hub of the Danish Island Funen.
Tourists get amaz to see the city museum Montergarden, Hans Christian Andersen's museum, the music house Odeon and the Railway museum in Odense, Denmark.
The flower festival and the day of beer occur once a year to entertain people. To taste Odense's street food items, food lovers visit to street food market named Storms Pakhus.
4.Frederiksberg:
Situated near Copenhagen, Frederiksberg is well known for Royal palace, Copenhagen zoo and great museum. Visitors come here for peacefulness and panoramic view to experience.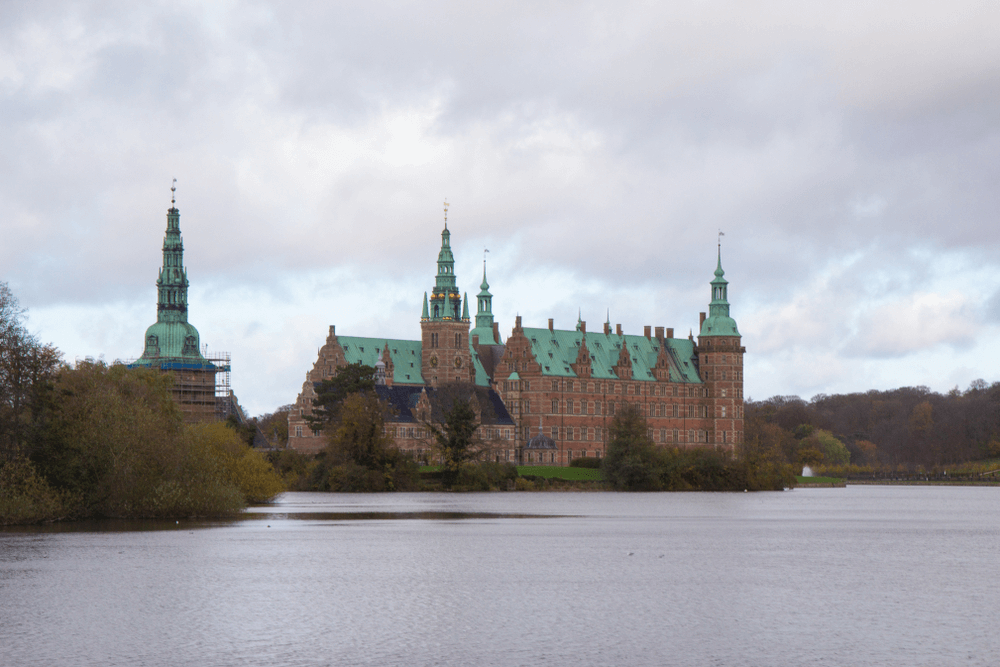 Frederiksberg Slot is a wonderful palace to know about Cities of Denmark royalty, culture, and history. The splendor of the ballroom of this palace is remarkable. It is a fabulous example of 16th 17th living. It is easy to get inside the palace and worth the visit.
Himmeriget is a nice craft beer bar to enjoy nightlife and they have a nice selection. Sondermarken is an immense garden beside the Copenhagen Zoo, ideal place for relaxing and have a picnic with friends or family. The Danish Music Museum preserves the local music to retain its trend and culture.
5.Esbjerg :
Esbjerg is a bustling port city located in the southwest coast of Jutland that provides captivating views. It is well known for Denmark's oil industry and fishing trade.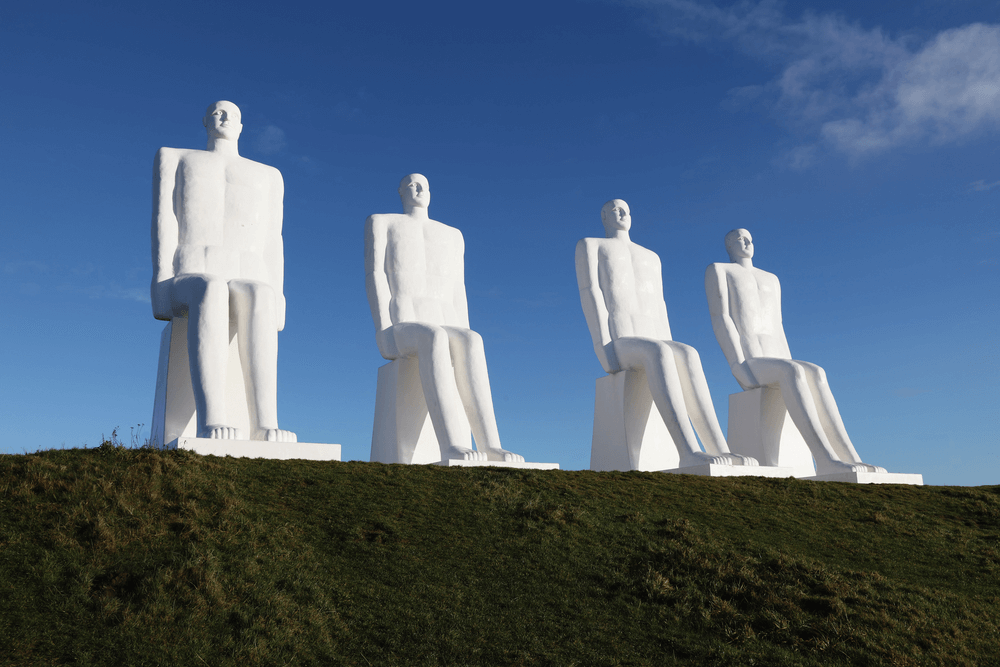 Tourists visit the Man Meets the Sea high sculpture facing the Sea. Als is a Danish island in the Baltic sea, which is a popular tourist destination and just two hours drive from Esbjerg.
The amazing Fano island is just a short ferry ride from the city center, and the pleasant streets of Ribe are a fantastic place to visit. Fisheries and Maritime Museum is a very nice place with a lot of colorful fish and ships. The offshore part is great and an attractive outdoor with plenty space.
Silkeborg is surround by forests and lakes and is about 90 minutes' drive from Esbjerg. In Silkeborg, tourists can take a trip on the world's oldest paddle-steamer to see picturesque view.
6. Billund :
the special Cities of Denmark, Billund has been flourish around the Lego toy industry which was establish in 1932.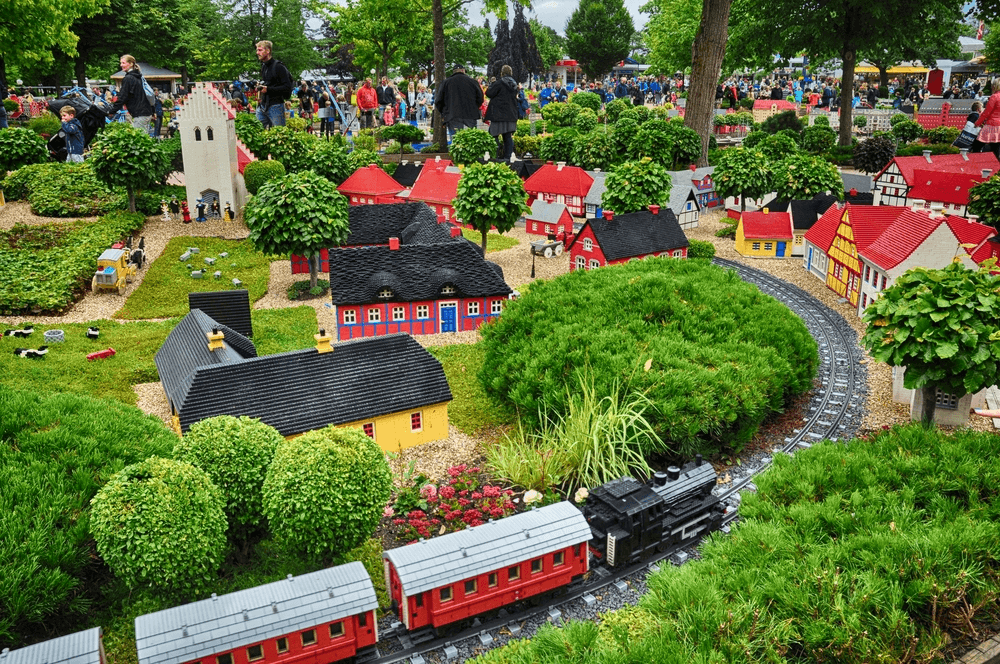 Attractive place visiting in Billund will take you on the tour into the Legoland and its different sections of famous city icons, made by lego bricks. This Cities of Denmark is a place of the great Legoland amusement park, which offers world-leading plastic structure blocks and wonderful structures made from Lego blocks. Many visitors arrive at Billund because, of this amusement park and it's a top-notch fascination that the little fellows make certain to cherish.
Givskud Zoo is situat in a close distance of Legoland. Tourists can drive through the zoo to take a closer look of African savannah species like rhinos, antelopes, giraffes, zebras and lions. There is a Safari Bus in this zoo moving through the zoo.
Lallandia Billund is an amusement place, where kids can enjoy in the largest water park. It is perfect spot for family outing to have a fun at the climbing wall, skating rink, wave pool and mini-golf course.
7.Helsingore :
Helsingor is a port city that possesses the straight on the Oresund, that separates Denmark from modern Sweden and lies just 45 km north of Copenhagen. Helsingor stands on Denmark's North Riviera, encircled by charming sea shores and deep forest.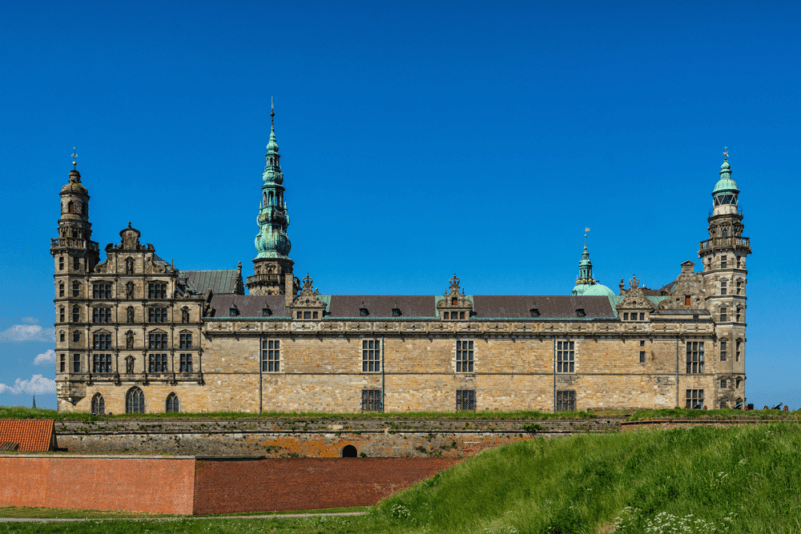 A captivating town of half-wood houses, cobblestone roads and palaces, Helsingor is effortlessly visit by bike ride. Kronborg Castle, built in fifteenth century is ador as the placing for Shakespeare's "Hamlet," and is presently the city's famous tourist attraction. Visiting Kronborg  castle is a great experience with soaring towers and a huge ballroom and just 40 minutes drive from Copenhagen.
Frederiksberg Castle is less than a half-hour drive from Helsingor, near Hillerod. It was built in 17 th century in the Dutch Renaissance style.
8.Dragor:
Dragor, situated on the southeastern coast of the island of Amager, is a beautiful small fishing village. Tourists take a day trip from Copenhagen to Dragor, because, it is 12 KM away from Copenhagen.
It has turned into a resort area to enjoy holiday in the summer. It has beautiful shops, a museum and a lot of ocean side strolling trails.
Beautiful little roads are lined with hollyhocks and houses with cover rooftops. Not a long way from Copenhagen but it's a different world with calm, serene and resort-like. They likewise have a lot of good cafés to look over.
Travelers like most desirable café called Cafe Dragør Seilklub. It is at the water's edge close to where the boats are moor. The roads are made of cobblestone and not suitable for vehicles. Visitors may stop at the snacks shop on the primary shopping street for a delightful treat or for ice cream at the shop close to the harbor.
9.Skagen :
In Denmark's northernmost point, Skagen is a stunning coastal town due to its unique location and natural beauty. This wonderful town attracted many artists. So there are many galleries here.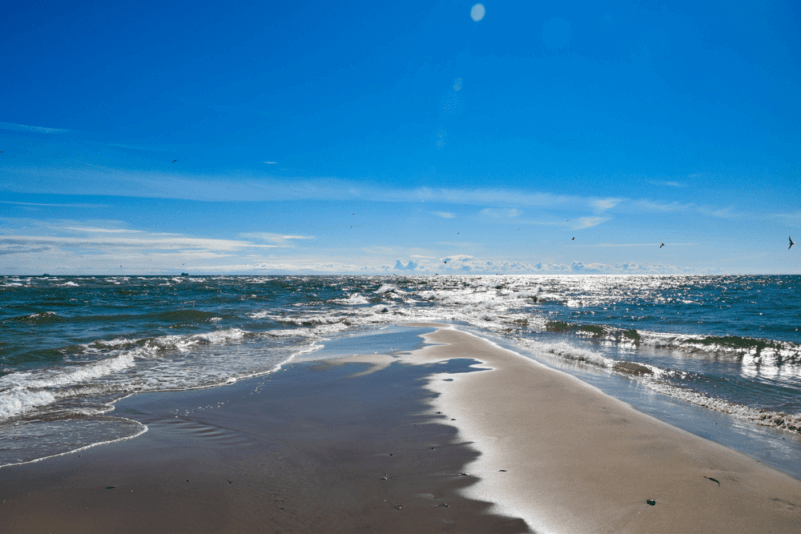 The enchanting waterfront town of yellow houses is encircl by staggering sea shores and is the gateway to Grenen. Grenen is a beautiful place, where the two sea meets.
Distinctive yellow houses, ceramic and glass art galleries and magnificent museums are noticed in Skagen. Skagen is crowd in summer time when huge ships moor here and when the conventional Skagen Festival attracts mass people in the first weekend of July.
Harborside restaurants dish up fresh and delicious fish items to the food lovers. Café Knuth's offers Great burgers,  fries with cheese and great local beer. Skagen is a picturesque harbor where fresh fish are caught daily and can be found as cook at the town's top notch fish eateries.
10. Gilleleje :
Gilleleje, situated in the northernmost point of Zealand, is a little charming fishing town. It is an hour's drive from north of the capital Copenhagen to reach to Gilleleje. You can also take a train tour to enjoy a short period of summer life along the Danish Riviera.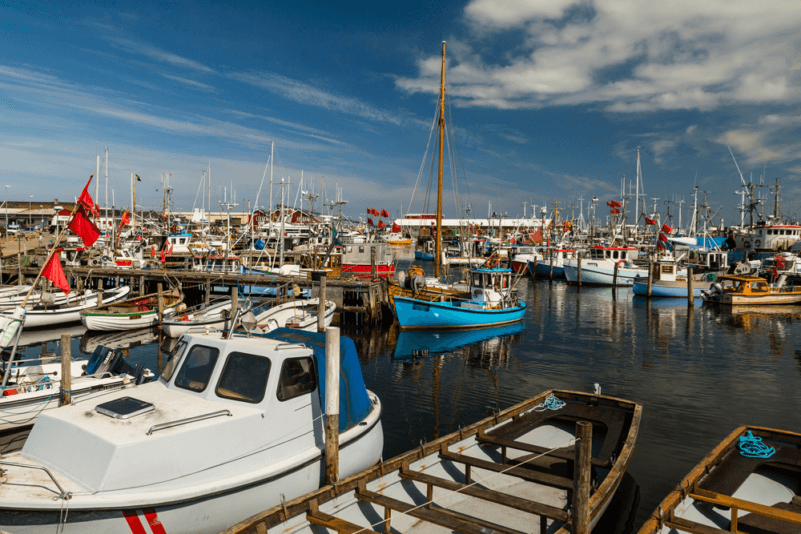 You may have fresh fish items from the beautiful harbor brimming with fishing vessels with names like Mette and Thor. Gilleleje maintains the loveliness and idyllic atmosphere. The original fishing town and it is also a vibrant business hub all the year.
Visitors may stroll along the pier and view the fishing boats & sailors in the Gilleleje's harbor. Danish Blue Flag marked beaches indicate safe beach to swim in the clean water with environmental protection.
Locals and tourists gather here in a library, cinema, restaurant and a host of cultural events all year round. Gilbjergstien, northern sealand coast,  offers best walk with a splendid view. The Restaurant Gilleleje Havn serves Seafood European, Scandinavian, Danish, International style as well as Special Diets Vegetarian Friendly, Gluten Free Options.
Denmark welcomes the tourists of all countries to explore Denmark places of interest like the cities, beaches, islands and fishing towns. Visitors have the opportunity to observe Danish traditional history through palace, Museum and Art gallery visit.