The Sea Island Resort is the most interesting place to go on vacation because of its rich natural beauty, busy days, and never-ending charm. The southern charm and first-rate hospitality of Sea Island are abundant. Once you visit this magnificent resort, you will fall in love with its atmosphere and world-class facilities.
You will find several pools at Sea Island Resort, along with five kilometers of private beach with a stunning view. The many exciting things to do at Sea Island Resort to explore for visitors with their family and friends.
It has a family pool with a giant waterslide, a playground on the beach, a wildlife station where kids can watch turtles. This is one of the best beautiful places in the world. The Sea Island Resort is built on simple tradition, warmth, and welcome.
1. Room Accommodation at the Sea Island Resort:
Sea Island Resort offers a variety of lodging alternatives, whether your family prefers to stay in a private cottage or close to the beach.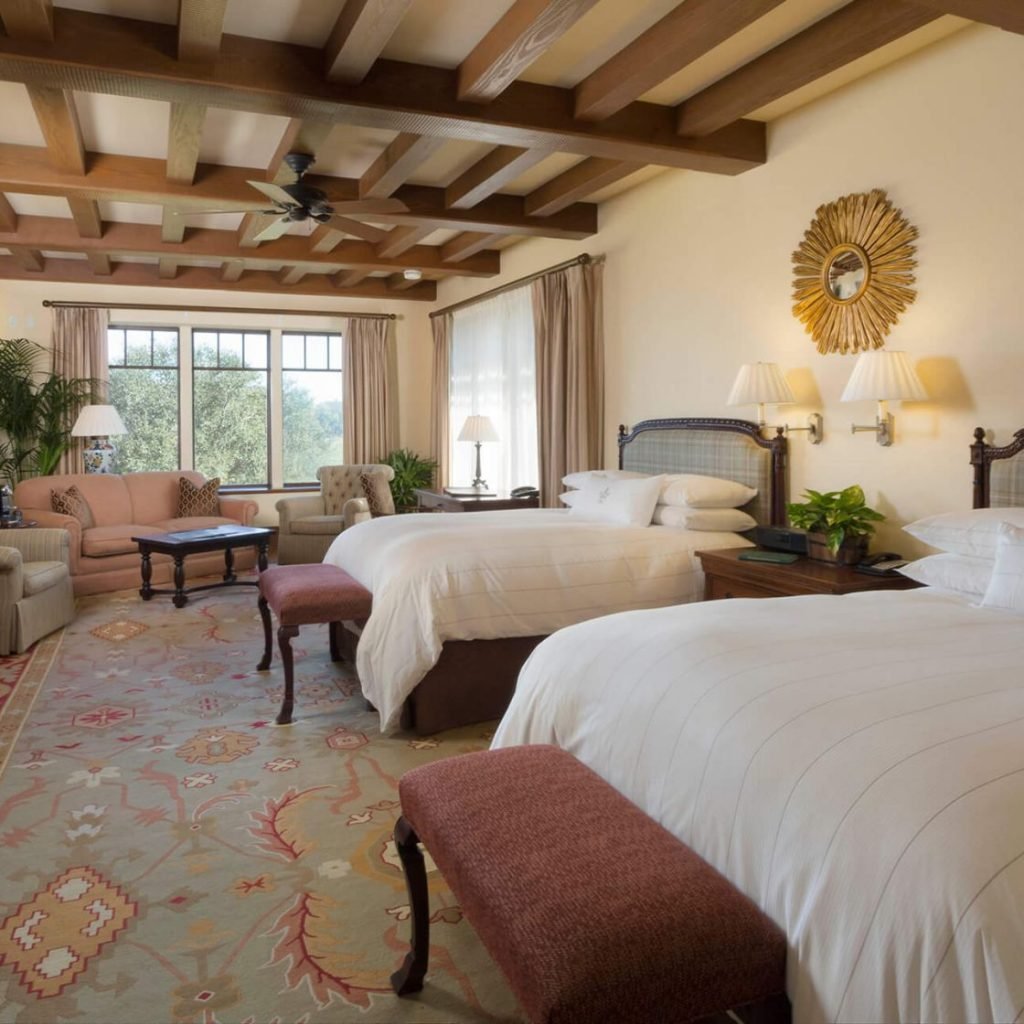 The Cloister, the primary structure on Sea Island, contains most of the restaurants and venues for events. Visitors can experience southern hospitality, the nightly turn-down service included fresh towels and delicious chocolates, and a beautifully decorated room.
Tourists looking for a more tranquil vacation might take a look at the Lodge, which is a boutique hotel with around 43 rooms and butler service. When traveling in a large group, the Cottages is the best place to stay, as it has up to seven bedrooms and gives guests access to all the resort's amenities.
2. Teenage Outdoor:
Sea Island Resort is an excellent getaway destination for teen. Whether you're planning to stay for a short time or a long time, there are plenty of things to do on Sea Island.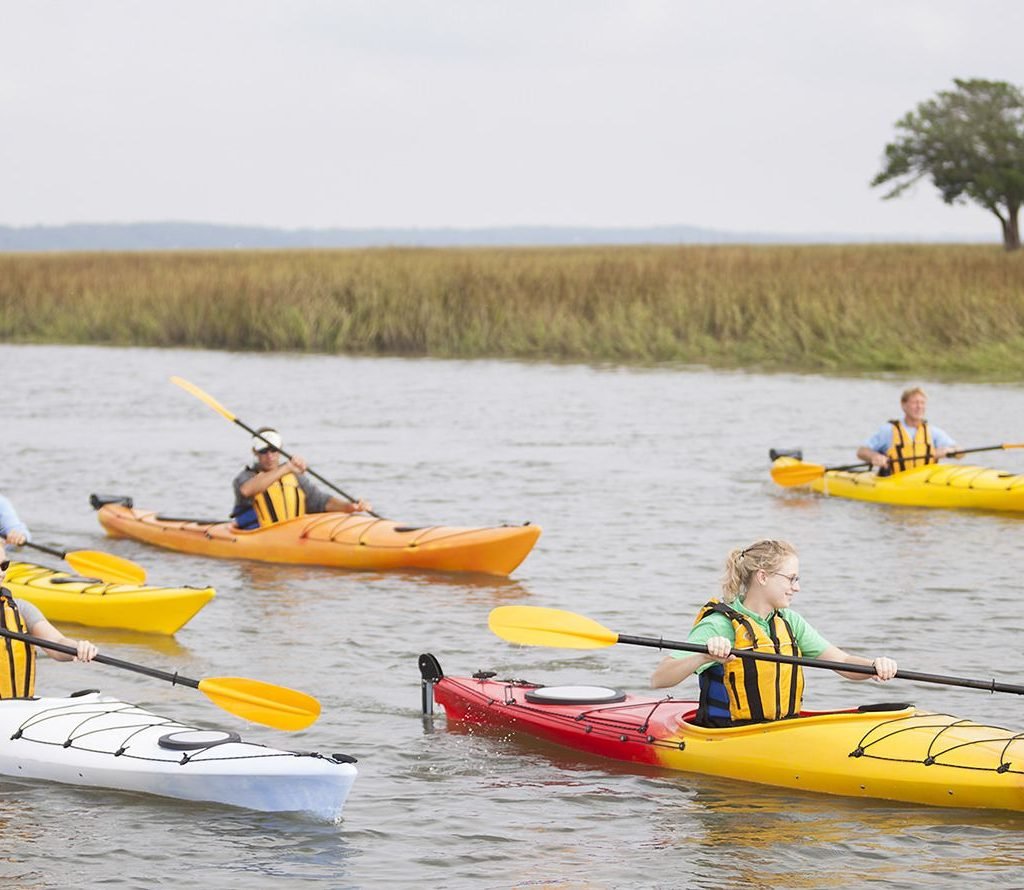 To make your short visit to Sea Island Resort truly impressive, you can explore Sea Island's gorgeous, tropical landscape on bicycles. You can also spend time at the private beach, or the Beach Club pools to relax. To enjoy some fun activities, you can learn tennis from one of the pro tennis players on Sea Island or take a swing on a round of golf course.
Come up with a plan to spend the weekend at the Sea Island Resort to enjoy a fun adventurous trip. Enjoy horseback riding around the southern end of the Island, which is a unique way to discover the beach island. Relish a family kayaking trip through the Salt Marshes.
If you're traveling with a kid then think no further because there are plenty of kid-friendly things to do at Sea Island. Join the Naturalist for a family-friendly Sea Turtle Dawn Scout. You can also enroll the children in Camp Cloister. Take your kids to Wonderland to have fun and try the renowned Gold Brick Sundae. The Beach Club's ice cream and candy shop attract the kids also.
3. Charter family fishing trip:
Experience a great vacation with your friends and family at Sea Island, as they offer bucket list-worthy ideas.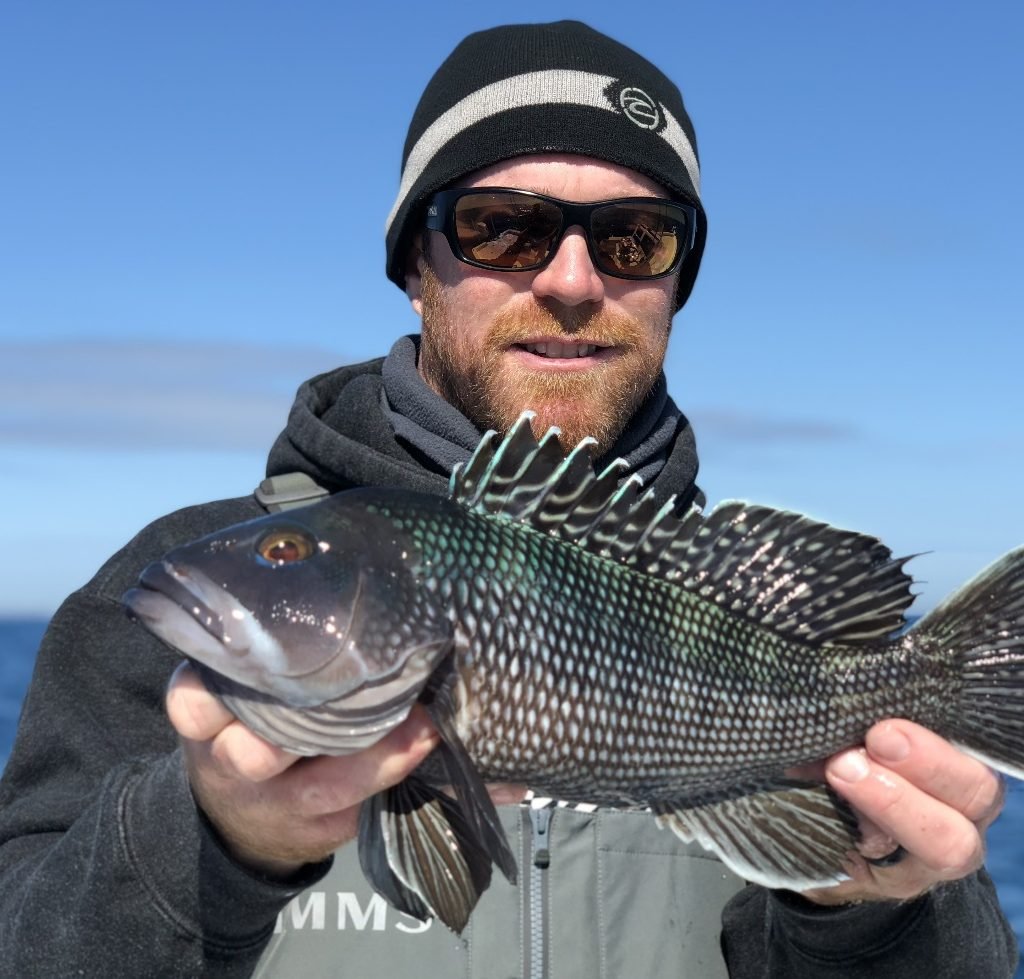 Visitors can charter a fishing trip for their families to get a close look at various species, that live around Sea Island. However, from The Cloister dock, tourists can also go fishing and crabbing.
There is a 39-foot Contender at Sea Island, where tourists can charter a trip for offshore fishing. Visitors can get out on the water and try paddleboarding. Visitors can discover the uniqueness of the Georgia coast by meeting some of the local and native species at the Sea Island Nature Center.
The Visitors can also go on a Jekyll Island Eco Tour. Which is a great way to see Jekyll Island's Park and explore the Sea Island. 
4. Rainbow Island Water Sports Dock:
Discover the waterways of Sea Island. Tourists can paddle out to a nearby beach for a picnic lunch on kayaks. Bring your yoga routine to the paddleboard from the mat.
Tourists can also take up sunfish sailing for a new experience at the rainbow island water sports dock. The visitors of the Sea Island also can sail a Hobie Cat offshore in pursuit of dolphins.
Visitors can enjoy a feast at Rainbow Island. The Rainbow Island Suppers were first held on Friday nights at The Cloister in the 1950s. Visitors can enjoy these traditional foods like dishes of shrimp, roasted oysters, fried chicken, and collard greens.
5. Spend time in Nature:
Sea Island Resort provides everything for a fantastic day filled with stunning coastal, wildlife, and treasured memories. Visitors can go on regular sea turtle patrols with the island's naturalist. Search the beaches before dawn or right before sunset for newly constructed sea turtle clutches, and even newborn hatchlings.
Enjoy the perfect ending to the day with a drink, and cruise around the beautiful marshes to witness the everlasting beauty of nature. Tourists of Sea Island can also go to the Sea Island Nature Center to learn about native wildlife. Guests of the Sea Island Resort can visit the luxurious and welcoming hunting Broadfield lodge.
The amenities at Broadfield are distinct, intimate, and adaptable. Also if the visitors want to spend time close to nature, they can rent a bike and ride along the island to enjoy the natural view.
6. Outdoor Activities:
The Sea Island Resort is home to plenty of exciting and soothing activities to keep you busy all day long. Going out on a paddleboard or going fishing on a charter, is a great way to get your blood pumping and you can also enjoy the stunning beach.
Although there are many kid activities on Sea Island, it's also a great family vacation spot all year long. Tourists can begin their activities by renting an Air Rifle Bull's-Eye at the Shooting Range, where they can get instruction on shooting, and kids aged 6 to 12 can practice target shooting.
Visitors can take advantage of Sea Island's beach club, tennis facility, yacht club, shooting range, and Forbes Five-Star Cloister Spa. Alternate rest days and renewal with days of exploration and excitement.
Visitors have the option of taking a nature walk or a kayak or sailboat tour of the island's natural marshes. Tourists can visit Rainbow Island and sign up for some Sunfish sailing lessons.
7. Gym, Yoga, and Spa:
A visit to Sea Island is certain to be luxurious and soothing because of the resort's famous refreshment zone.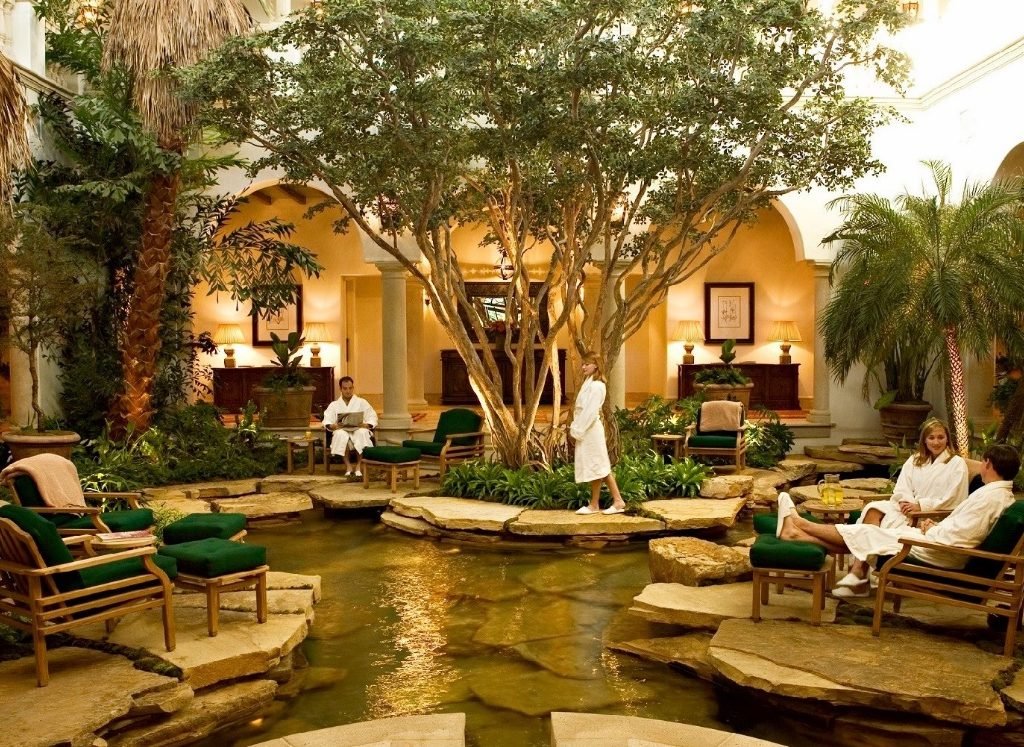 Every step of your adventure at Sea Island is interconnected. Here water's healing properties, serve as motivation for treatments. Therapies like hot tubs, chilly plunges, foot reflexology pathways, and hydrotherapy tubs give the visitors a relaxing touch.
It's a spiritual journey to discover the healing properties of water. Visitors can style or freshen up their appearance at the salon with a haircut or makeover. Feel free to work out at the fitness center, enroll in a course, or incorporate it into your wellness path.
8. Couples Itineraries:
Sea Island, which is connected to St. Simons Island by a boulevard, is a well-known resort all over the world.
The Forbes Five-Star Cloister as well as The Lodge at Sea Island are two of the most extraordinary travel places offered by The Sea Island Company. Sea Island Resort is the best romantic destination for couples, as they have many options for couples.
Couples can spend tranquil time at The Cloister's adult-only private pool. To do something fun and exciting, couples staying at the Sea Island Resort can visit the Shooting School and take a class. They can also get in the saddle for a horse ride at the beach.
The most romantic thing to do on sea island at night is to take a walk around the beach with your loved one. To relax and chill arrange a couples massage at the Forbes Five-Star Spa at Sea Island.
9. The Lodge at the Sea Island:
For those looking for privacy and traditional elegance, The Lodge at Sea Island is a top getaway. The Lodge stands out both in terms of its surroundings and architectural design. The Lodge is bordered by The Sea Island's magnificent fairways and has spectacular views of the ocean.
However, the Lodge and the Golf Learning Center are close by. Experience top-notch golf, energizing events, and round-the-clock butler service at The Lodge. The Lodge's southern hospitality is unparalleled.
Moreover, one of the free things to do at Sea Island is bicycling around the lodge. It is a great way to visit the neighboring restaurants and shops. Visitors can enjoy stunning views while drinking their morning coffee in the solitude of their luxurious suite.
Enjoy the sunset while listening to the bagpiper of the lodge. The Lodge offers a remarkable experience, whether guests are exploring the resort's premier golf courses or simply unwinding.
10. Sea Island Golf:
Sea Island Golf Club features a gaming center of Golf and three championship golf courses for the enjoyment of the club's many golfing guests. It is a location where anyone may find a distinctive, interdisciplinary approach to golf training, from beginners to world champions.
You can train like a PGA TOUR professional even if you're not one. And enjoy yourself. Because having a good time in the game is the goal at Sea Island. The Retreat Course features a particularly dramatic and difficult design developed by Davis Love III and Mark Love.
The Plantation Course, which is also the site of RSM Classic, twists appealingly through marsh and woods. Enjoy the closest access to the golf and courses by staying at The Lodge.
11. Holiday and Seasonal Offerings at Sea Island:
The holiday season is the most delightful time to spend vacation at Sea Island Resort. There is a life-size gingerbread castle that serves as an Advent calendar, several beautifully decorated trees, and a variety of daily events, some of which are free with a stay on the sea island and others for which you may pay extra.
The one-mile beach race on Christmas Eve, which is followed by a Santa-hosted kids' Christmas party, is a standout holiday event. Easter is another time when Sea Island hosts an Easter bunny brunch and a grand egg hunt with 10,000 buried eggs.
A parade, outdoor activities, and fireworks mark the end of the Fourth of July. When the sun sets, the fun doesn't stop! Each night, live music performances may be anticipated thanks to the abundance of outstanding local musicians.
12. Dining at Sea Island:
There is no better pleasure than having a lively conversation with your loved ones at table filled with delicious foods. You will find some excellent cuisine served at the restaurants of Sea Island Resort to suit every taste.
There are many mouthwatering delicacies on Sea Island to fit any occasion, mood, or activity. At Tavola restaurant, you can savor authentic Italian cuisine. In Tavola, they serve fresh ravioli, hot pizza straight from the Mugnaini wood oven, and the essence of Italy at each table.
It is a lovely experience to dine here while looking out over Sea Island Beach's sand dunes. So, eat at Southern Tide, which not only draws charm from its ideal coastal Georgia setting but also puts the best of the dishes on your plate.
The Oak Room restaurant offers a wide selection of Southern specialties, distinctive dishes, creative cocktails, and exquisite single-malt Scotch, making it the perfect location to unwind or get the evening started.
However, Colt & Alison at the Lodge is another option for diners who want to savor a steak or some fresh fish. Wonderland, the sweets and ice cream shop, will make your mouth water and your eyes will pop out. The visitors can also try out poolside snacks at the Snack Shack.
So, what are you waiting for? Take the advantage of the numerous attractions, activities, and conveniences that Sea Island Resort can offer. Reserve your stay to take in the privilege of great dining, private beaches, championship golf, and many more fine amenities for residents and visitors.