New York's Central Park, one of America's most iconic parks situated right in the middle of Manhattan. It is a popular destination for vibrant playgrounds, stunning Belvedere Castle, and pink strawberry fields. The border of this recreational park stretches six miles and includes seven lakes, 26 baseball fields, and 58 miles of pathways to roam around.
Tourists Prefer to visit central park for lush green nature and phenomenal beauty.
This park's walking trails and well-planned outdoor space have made it unique about Central Park. It is a great filmed location for its charming natural beauty and exceptional settings. Its eccentric blend of natural landscape and New York skyline justifies exactly what it is so. Hence you just cannot miss out on visiting this highly famed New York attraction. Here we have enlisted the perfect things to see and do in Central Park to get a wonderful experience.
1.Enjoy a boat ride on the lake :
New York's Central Park known for being the biggest park in Manhattan, enables you to experience a relaxed boat ride on the Central Park lake by renting a rowboat from The Loeb Boathouse.
While riding the boat, just look around and you'll be surely charmed by the tree-lined paths, stunning flower beds, lush architectural meadows and much more.
If you want to just sit back and relax while watching the boats float by, devour a meal at the Lakeside Restaurant and you will be able to do just so. Alternatively, just grab a quick bite at the Express Cafe and keep walking around the lake.
2. Enjoy nature while riding a bicycle through the park :
Manhattan, one that tops the list of New York cities, is home to the most iconic urban park of America, named Central Park.
Take a bicycle ride through the 843-acre New York park and you'll come across arched stone bridges, unique urban greenery, sunken pathways, and much more. Riding a bicycle through the park is one of the most fun Central Park outdoor activities.
A bicycle ride itself is rejuvenating, but it becomes all the more pleasurable when you surrounded by Olmsted's style gardens, pink fields, and stunning sidewalks.
3. Stroll through around the turtle pond :
One interesting Central Park fact– the Central Park takes pride in a pond that houses a heap of turtles and the pond is named Turtle Pond after the large number of turtles residing there.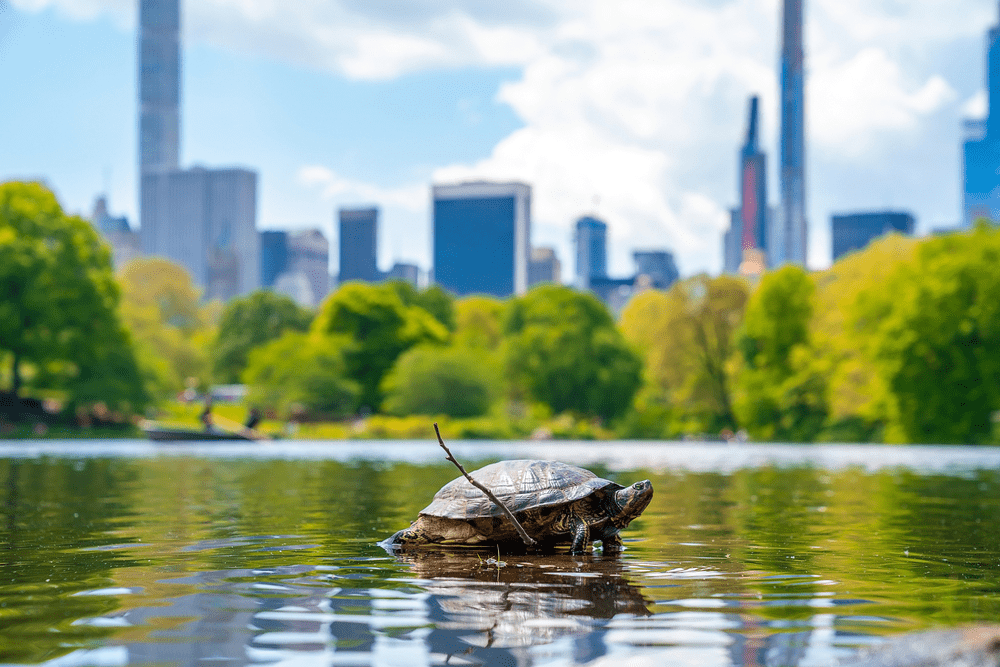 If you are looking for an escape from the noise of the crowds, then this place is the perfect spot for you to spend some time in the quiet.
Stroll through around this pond and enjoy the views of the famous Belvedere Castle nearby and do remember to keep a lookout for the turtles in the pond. What is more exciting is that, along with turtles, there resides a good number of species of birds, fishes, dragonflies and more.
4. Spend some time amidst the greenery :
Release all your stress by taking some natural walks, breathing in some fresh air and experiencing an idyllic environment all while being in town. Sounds interesting, right? Central Park is where this imagination comes to reality.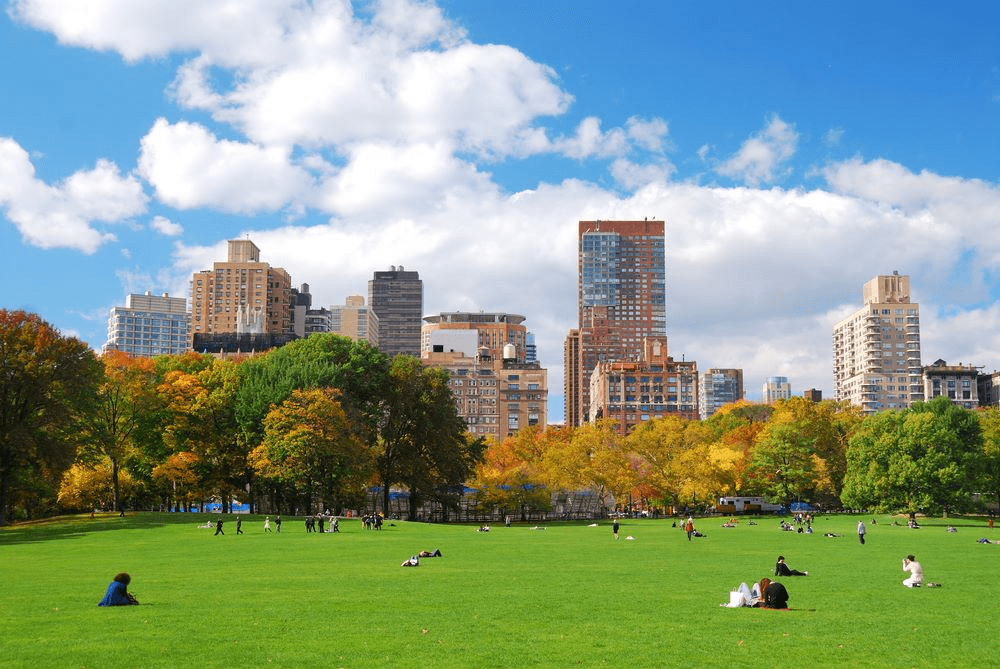 Escape from the fatigue by spending some time amidst this greenery in the city. Central Park, life-blood of NYC, with its fields, landscape architecture, scenic spots will surely rejuvenate you. So just spend some time lying here in a field, letting the sun reinvigorate you. When the sun sets, you will get to see what New York City at night is like.
5. Take a walk around the Central Park Zoo :
Over 130 different species in the most enormous green space in Manhattan. You will surely be thrilled simply taking a walk around the Central Park Zoo. The animals housed in different habitats.
This zoo not only entertains the tourists but also contributes to preservation of endangered species. The kids specially love this place as it has a wide variety of species ranging from amphibians, birds to sea lions. After a visit to the zoo, head over to The Bethesda Terrace, another highlight of central park with lush architecture.
6. Grab a meal at the Loeb Boathouse :
The Loeb Boathouse, another icon of New York's Central Park, serves amazing food to the visitors every day.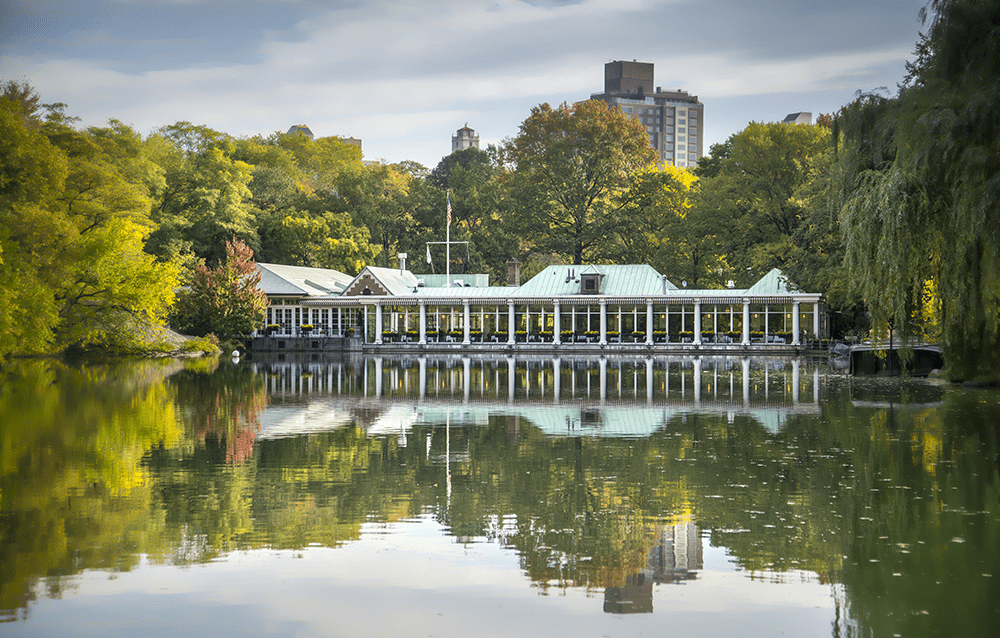 When you feel tired of roaming around, take a seat at this restaurant and treat yourself to some delicious food. Sip on the drink while taking in stunning views of the boathouse and the lake. After having your meal, hit some nostalgia by enjoying a horse ride in the vintage carousel of Central Park
7. Join the New Yorkers in the Yoga Trail in Central Park :
Central Park designed by the founders of American landscape architecture, Frederick Law Olmsted Sr. And Calvert Vaux in such a way that enables strollers, runners, yoga practitioners, skaters, and cyclists all to coexist in one space for the ultimate urban escape.
Seize the opportunity to connect with nature by taking part in Yoga sessions in Central park. A yoga session in the morning in Central Park will untangle all the stress and release the tension in your mind. For relieving all your stress from work, this is a must-do-activity for sound mind and rejuvenation. Moreover, you will get to connect more with the New Yorkers while participating in the Yoga spot with them.
Central Park in New York conveys serenity & peace. Also, it is recognized as a piece of Eden in the Big Apple. You will get awestruck by this urban park the moment you step into it. Larger than Monaco and Vatican City in size, this park houses a myriad of attractions and things to do for the tourists. Escaping from the city hustle, spend a relaxing day amidst nature in Central Park.