There are a lot of things to do on Gran Canaria island. Which is a holidaymakers' warm paradise and is undeniably one of the biggest adventurer's wanderlust dream landscapes. From beautiful beaches to spectacular sightseeing promenades, from vintage cafés to time-honored museums, from household merriments to annual festivities. Spain's Gran Canaria is the most precious cape jewelry of all the Canary Islands.
Gran Canaria isn't less than a traveler's all-encompassing bouquet elaborated with black lava cliffs, white sandy beaches, archaeological museums, aquariums, and carousing theme parks. Resting atop on the quaint Atlantic Ocean regions between Spain's Canary Islands and Africa's northwestern mainland's muzzle.
The moderate temperatures all year round attract tourists from cold countries. Junes and Sep's are great for the dips and other water activities. While Decembers and Jan's pleasant weather makes your holiday festivities a once-in-a-lifetime experience over the Atlantic's spectacular oceanfronts. A few popular spots here include the Playa del Inglés resort beach with hotels and shops, mini desert Dunas de Maspalomas, Palmitos Park with botanic gardens, aviary, and dolphinarium, and Las Canteras Beach for swimming and snorkeling, among others. Let's see, things to do in Gran Canaria for the tourists.
1. Gran Canaria Waterfronts for Snorkeling Excursions :
Canarian Beaches aren't all about the white sandy beaches, blue waters, coral reef atolls, natural headland pools, and the countrified backdrop.
It's even more adventurous when it comes to dipping in shallow clear waters for snorkeling tours. The best snorkel teams at Gran include Leagues Ahead Diving, Blue Water Diving, Yellow Boat Mogan Crew, and others. The best snorkel beaches are Playa Chica, Playa Grande, Las Merinas, Las Salinas, Caleta Baja, and El Risco, to name a few.
2. Gran Canaria Diving & Swimming Spots :
The big island outskirts are submerged with numerous island engulfs nearby beaches, promenade waterfronts, and ferry jetties. Gran Canaria is famous for its aquamarine natural pools with crystal clear waters.
You can swim at beaches, but it's preferable to enjoy the best nature has to offer amidst offshore enclaves' girth around with plain bulwarks. For swimming and relaxed bathing, Gran's north is highly recommended that nestles in almost all the natural pools including Charco de San Lorenzo in Moya, Arucas' Los Charcones de Bañaderos, Santa María de Guía's Roque Prieto, Agaete's popular Las Salinas, and Gáldar's El Agujero.
The best part of swimming is that it's one of the best free things to do in Gran Canaria. In case you're considering an in-depth dipping with all-embracing underwater kits and tackle, opt for scuba diving. The best names in this regard are Puerto Rico Diving, Buceo La Vieja, Padi Dive Center, Blue Water Diving, and Gran Canaria Divers, among others.
3. Gran Canaria Sky Rebels Paragliding :
Bygone with the winds of the Las Palmas where Sky Rebels tour agency offers you with an exhilarating paragliding experience.
The Canaria oceanfronts are famous for airborne tours, particularly paragliding along with parasailing exclusively for couples. Parasailing tour agencies are widespread near promenades and beaches, but paragliding is exclusive to only a few local tourist companies.
There are all kinds of crazy things to do in Canaria for adults and this is one of them. The best out of the lot is the aforementioned Sky Rebels that you should try! Paragliding spaces for aerial adventures include Las Palmas, Teide National Park, and other heavy breezy oceanfronts.
4. Cruising Canary Rides via Motorcycles :
The Gran Canaria is a huge island having a mixt of tourism escapades like enjoying the sun at beaches, getaway for inland adventures, hiking, camping, and whatnot.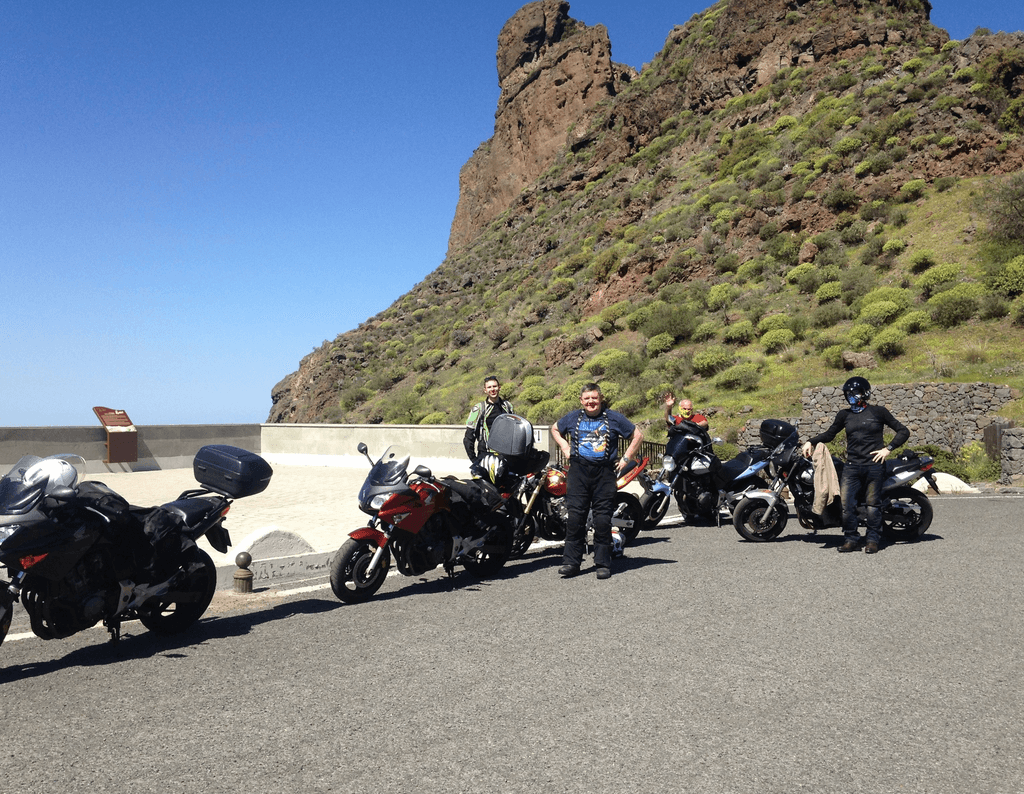 But what if I told you that there's an asphalt wiggling freeway to give your to-do-list at Gran a somersault shakeup. Yep, you hear that right! Canary Ride agency offers the best motorbike rentals and roadway detours across the Atlantic island.
5. Surfing Spots at Gran Canaria :
For those who've overcome the seasonal seashore dipping, sunbathing, and swimming can now move to the next phase – high levels of water white breakers, or simply, waves.
The best seaboards to serve your surfboards atop vociferous sea waves include Las Canteras of Las Palmas and the family-friendly Maspalomas seashore areas; it's a countrified coastal city dotted with holiday homes, villas, and hotels. Other popular swaying sea jetties include El Callao, El Puertillo, Las Palmas' El Lloret, and El Frontón.
6. Gran Canaria Boat Cruises, quaint Ferry Voyages, & Yatch Adventures :
The island isn't only famous for its beaches and honorary water activities around its belt, but it's more profound than what we'd thought.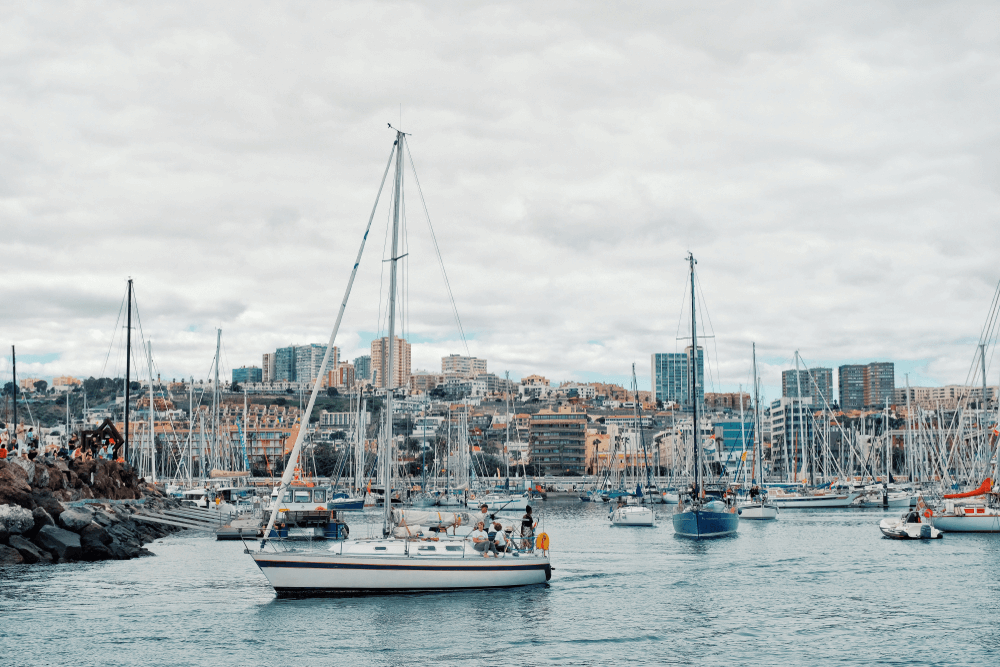 This place offers versatile oceangoing experiences and has two titular maritime excursions; speed boat cruising and yacht oceanic expeditions. There are several seafaring agencies in Gran Canaria offering luxury speed boats, ferry journeys, and yachts of all shapes and sizes.
The big names you can rely on our Yellow Boat Mogan Boat & Snorkel Excursions, Surf Maspalomas, Spirit of the Sea, Karolka Yacht Charter, Mondragon's Dream, Blue M Boat Trips, and the Big Blue Company.
7. Enjoy Jet ski at Gran Canaria in Winters :
Where there are waters, there is always something flexible and boredom dwindling to do.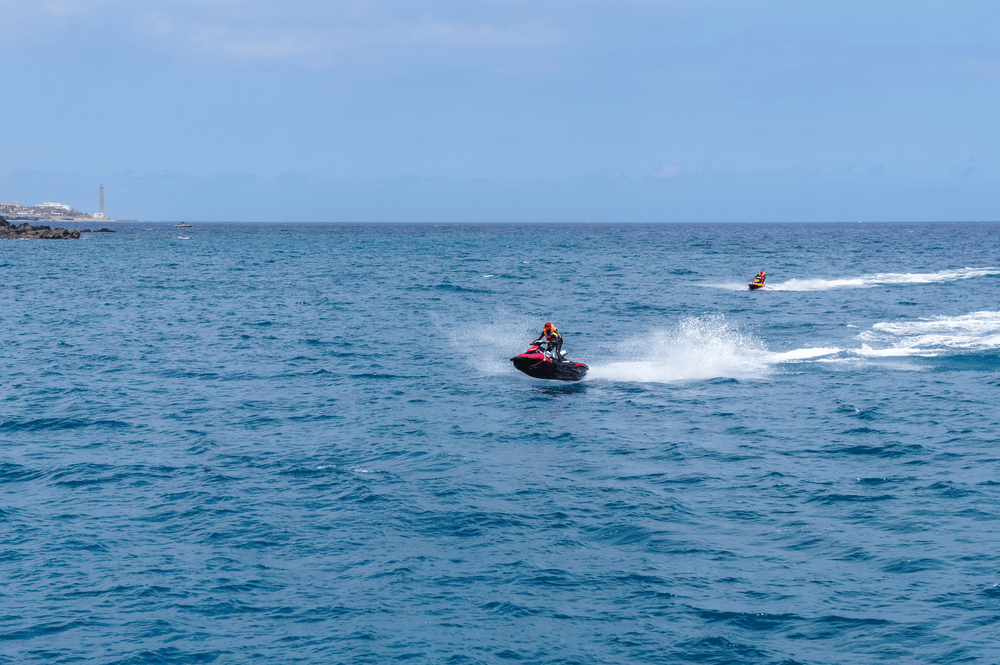 For instance, you can swim, dip 'n snorkel, surf concurrent waves, board on ferries and cruise ships, and sunbathe at the beach. Gran Canaria weather is pleasant for beach activities. But as far as winters in concerned, waters become cold enough to make us shrill even with its slightest touch. In this scenario, jet-skiing comes into play that cut cruises through cool nippy waters, creating footprints of gushing waterline trails. Water sports gears, aquatic equipage rental services, and waterfront guides are best provided by Esnautica Water Sports & Tours, Pro Surfing Company, Canary WaterFronts, Gran Canaria Water Sports Agency, Gran Canaria Blue, and others.
8. Bike tours in Gran Canaria :
If you're looking to wheel wander across long-winded deciduous penned boulevards. Rent mountain bikes and E-scooters to enjoy a saddle-up ride around the Canary's prestigious peninsula.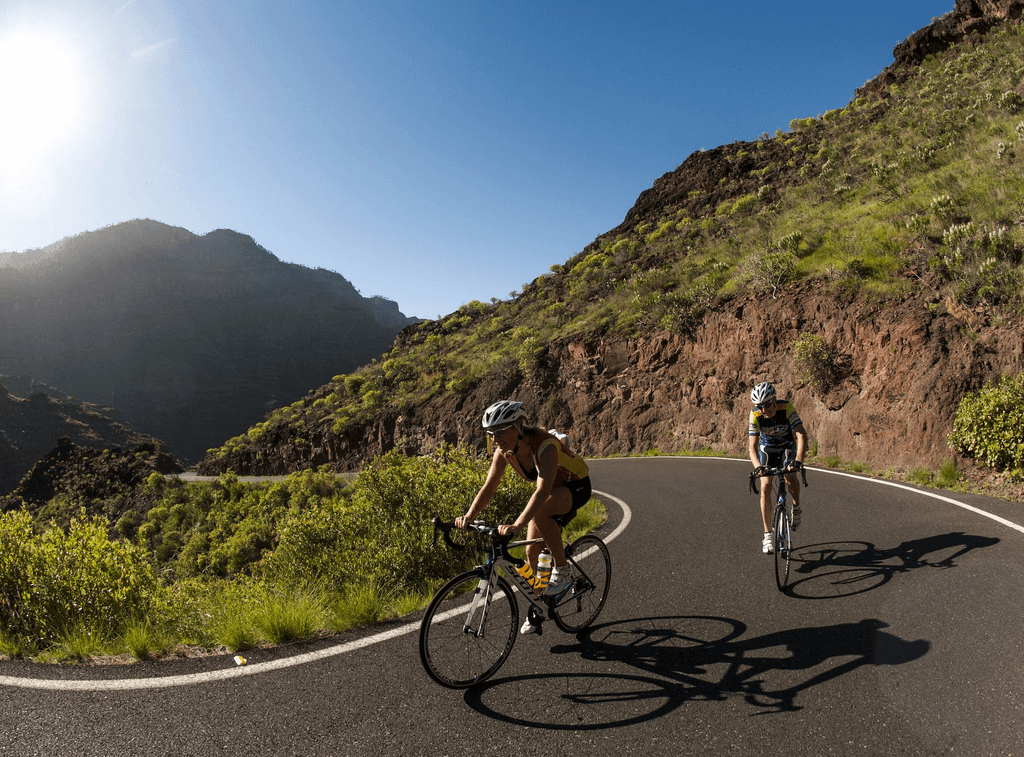 Contrary to motorbikes, paddling bicycles gives you more time to focus on Gran isle's gorgeous surroundings as you cruise across roadways. Agencies providing the best bicycle for rent are Free Motion Bikecenter, Cycle Gran Canaria, Rent Bike Playa Meloneras, Bici Bike Vintage (for E-scooters), among many others.
9. Visit Gran Canaria Aquariums :
Spain's southwestern Canary Islands are famous for their maritime attractions, especially the Gran Canaria's Poema del Mar Aquarium.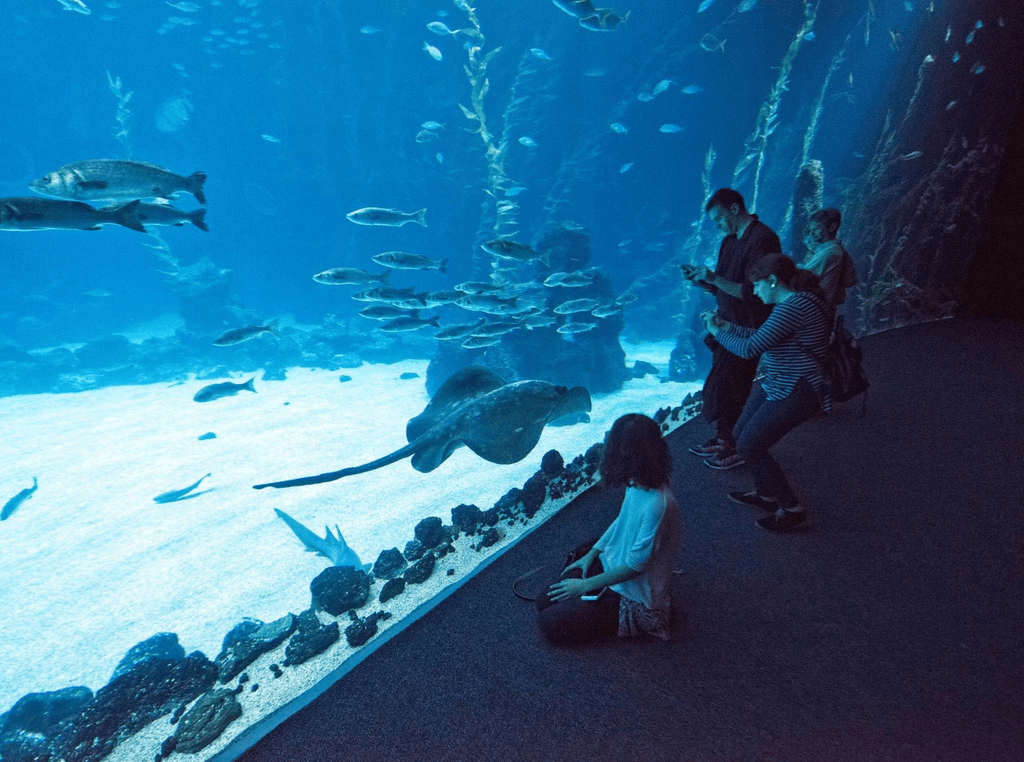 It houses in big glass arched walls offering incredible deep water panoramas. You'll see some great species of colorful fishes in shoals swimming in schools, incredible underwater creatures like dolphins, whales, octopus, jellyfish, sea urchins, and whatnot. Poema also offers a restaurant and holds seasonal indoor events for kids interested to learn more about marine life. Other famous aquariums are Palmitos Park and Acuario Gran Canaria.
10. Camel Riding in Gran Canaria :
Canary Island adventures are full of spirited sites and don't even leave its footsteps unheard at bay, offering assortments of itinerant activities.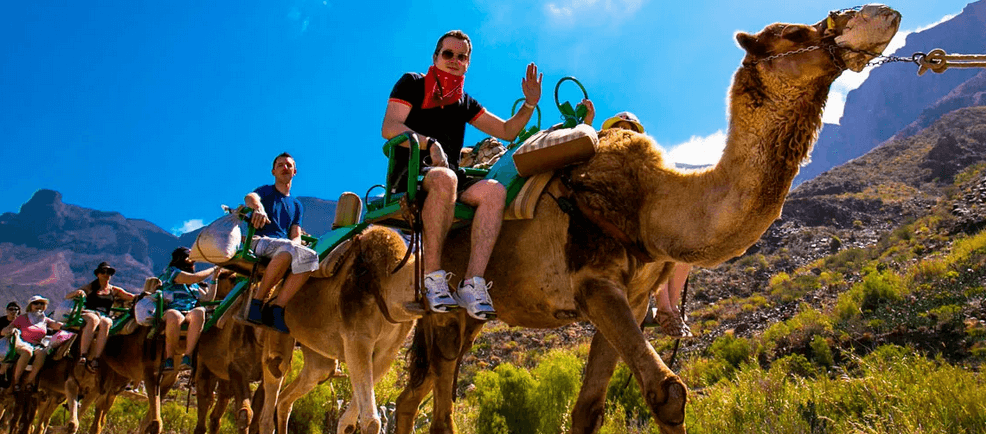 So much so, that it even traces the juxtaposition of camel riding quests made by nomadic travelers amidst the stretches of billowed sandy regions of Africa. The desert detour is one of the most distinctive things to do in Gran Canaria Maspalomas.
You can enjoy camel riding lumbering up on one of the two-seaters winged over the camel's hump. It's a pretty pleasant experience at the Maspalomas Dunes Special Natural Reserve; a temperate mini desert located in the south coast region of Gran Canaria. It touches incredible blue waterfronts of the Atlantic offering a spectacular clash of two completely different topographies.
11. Gran Canaria Dolphin and Whale Boat tour :
Here come friendly dolphins and their bulky whale sidekicks to rescue your boredom whilst glided adrift the Gran Canaria seas on boats and other luxury seafaring floaters.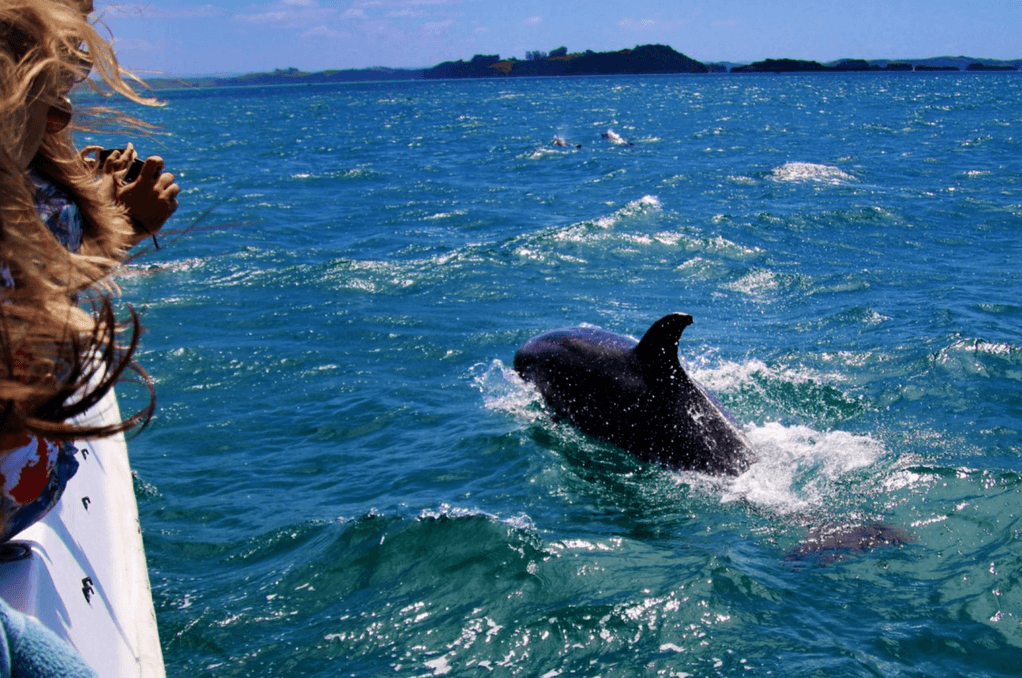 There are special maritime tours that offer great sights of ebullient welcoming whales and bouncing dolphins atop deep waters. Likewise, surfing and whale watching is one of the popular things to do in Gran Canaria Puerto Rico. The best boat agencies providing such on-sea escapades include Spirit of the Sea, Yellow Mogan Boat trips, Blue M Boat, Ocean Charter Club, to name a few.
12. Gran Canaria Submarine tours :
Gran Canaria aquatic excursions don't end with dips and doses of swimming, snorkeling, surfing, and big fish sightings, but it goes a bit deeper to quench your Gran's questing thirst.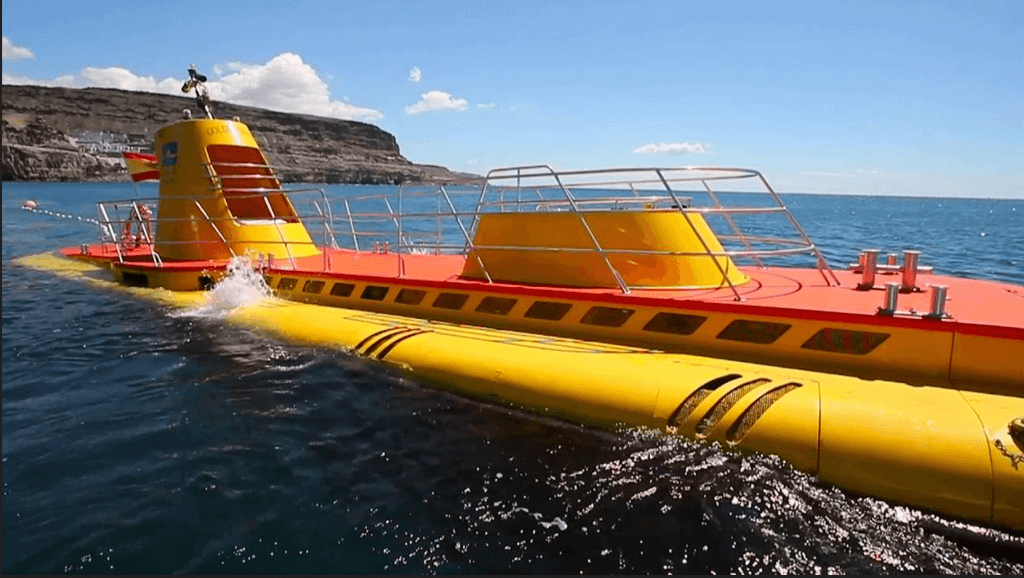 Also, The Las Palmas' Puerto de Mogan Yellow Submarine Adventure. It is quite popular out of the submerged vessel lot offering group dives to artificial reef points and wondrous maritime sightseeing. More submarine voyages to dip in with the ship and descend for an otherworldly underwater exhibition are offered by Buceo Norte, Buceo Canarias, Karapat Dive, Vimotions, and others.
13. Dine in at Popular Gran Canaria Restaurants :
The cravings of delicious food breaks all rules of exploratory tourism and getaway adventures.
When you're hungry you mean it! The tables are turned over from nomadic audacious appeal to starving bellies waiting for food to be served. Gran Canaria doesn't miss out on this well-thought-out touristy delicacy as well.
The local cuisine is a special treat for tourists looking to taste some great outlandish dishes. The best restaurants to check-in and enjoy appetizing savories and sweetmeat desserts include La Cucina Italiana, Gorbea Restaurant, La Proa Casa Reyes, Restaurante Valle de Mogan, Casino Mediterraneo, Grill Costa Mar, La Lonja, and several others.
14. Gran Canaria Famous Shopping Malls :
Who loves to return home empty-handed with sightseeing memories and touring lullabies to tell their loved ones back home? Of course, no one does!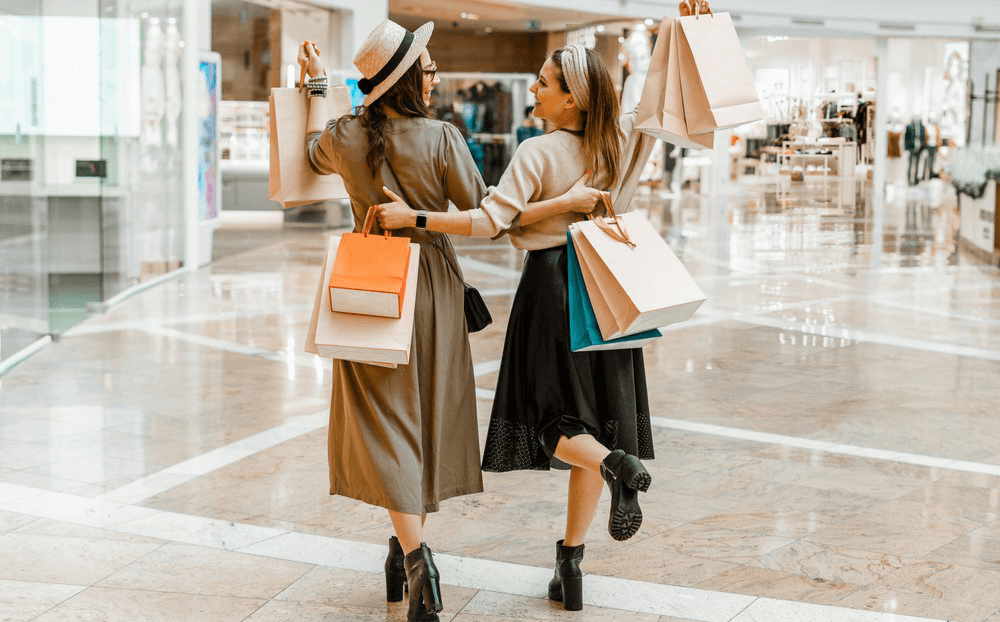 Everyone cherishes lovely gifts, unique keepsakes, and special indigenous treats, and hope you got them nestled inside your homecoming baggage. Gran Canaria has miscellaneous shopping malls to pick up goodies your family and friends have wished for as you left for the airport. Buying a special gift is one of the preferred things to do in Gran Canaria for families.
The best places for your shopping sprees are Centro Comercial Las Arenas. The Mint Company Luxe Meloneras, Centro Comercial Atlantico, Mercado del Puerto (for budget shopping), and Yumbo Centrum (for budget shopping). Besides, there are secluded flea markets on the island. Where you can shop for local stuff, daily use items, souvenirs, and other products at reasonable prices.
15. Fishing trips at Gran Canaria :
Resting on the margins of the great Atlantic Ocean, Canaries islands comes with good fortunes of both tourists and fishes.
Travelers from around the world don't just come to visit places, amble in streets, and explore deep forests. But there are always rovers who love to catch fish and cook by themselves. Both adults and small children enjoy fishing trips along with their dads. Gran has ample seafronts, inland lakes, and water tributaries. Where you can enjoy snap-worthy catches rewarding to your future fishing aspirations.
Places to catch different fish species of all shapes and sizes are Carp Gran Canaria, Cavalier & Blue Marlin Fishing Charters, Fish On, among others. Also, Some other waterways to catch fish at Gran Canaria include Presa de Soria, Presa de los Pérez, Embalse de Gambuesa, Presa Caidero de la Niña, to mention a few.
16. Gran Canaria Guide tours :
Visiting islands could be quite trickier than country-to-country territories bridged along fenced borders.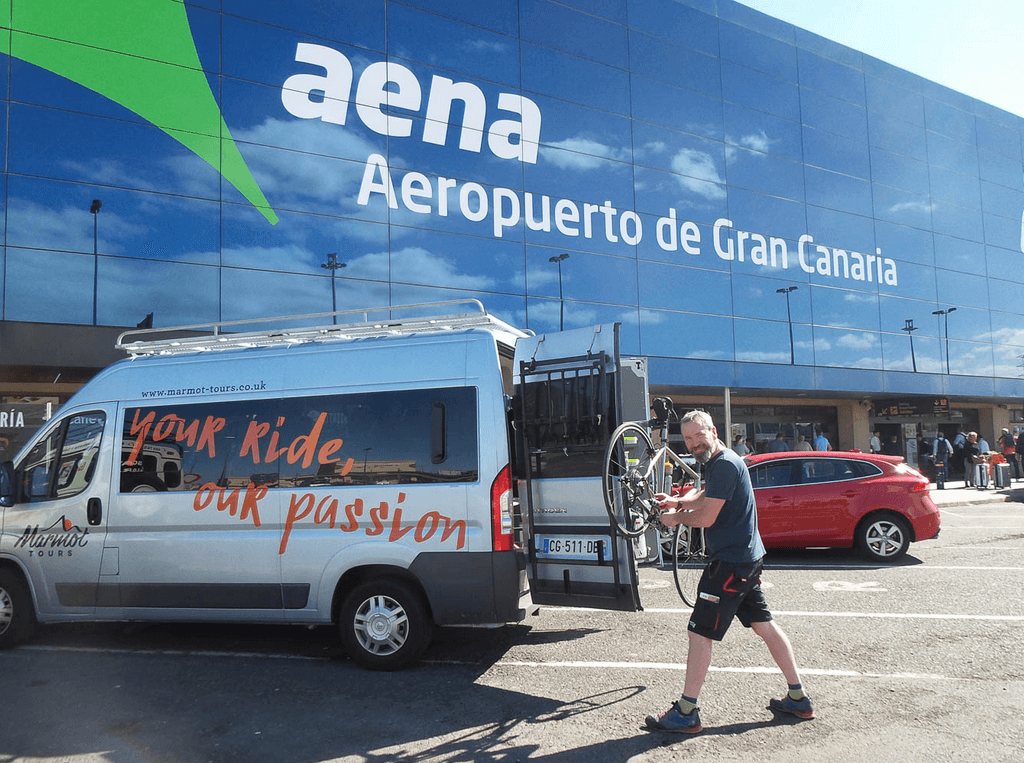 The same rule applies to daily sightseeing excursions at Gran Canaria. Where even experienced travel bugs tend to drift away from major tourism locations. So make sure you're enjoying selected spots and jaunts most popular among both locals and vacationers.
Guides are the best experts to answer your question 'What are Gran Canaria unusual things to do?' Therefore, once you reach the Canary Island's popular atoll. You should contact your holiday agency or ask locals for ideal tour guide agencies offering the best packages at good prices.
17. Gran Canaria Theme Parks :
Canary's best island has to offer lots of manmade carousing appeals and popular theme parks of Gran Canaria easily tops the list.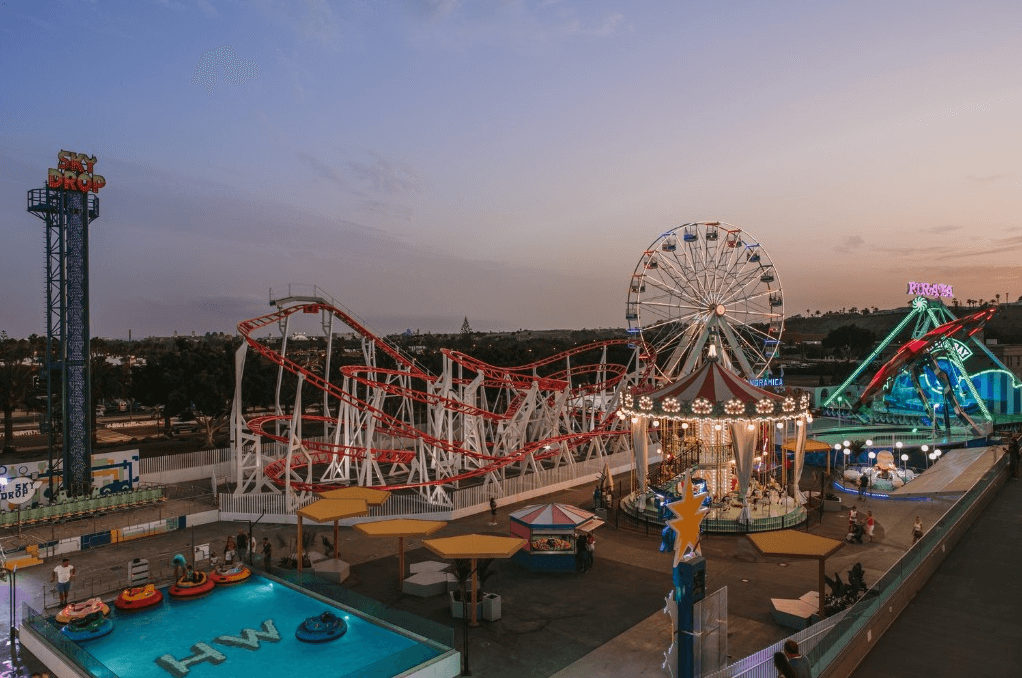 Amusement park numbers are like names of cities and towns of a country. It's that much you can choose from to enjoy fun-time local festivities with friends and family. Make sure the theme park ticks all the boxes for what your reveling eyes are looking for.
Although, Some major theme parks (seasonal and annual) include the Holiday World Maspalomas, Hagar 37, Park Las Aquilas Jungle Park, Sioux City Park, Lago Taurito Water Park, Angry Birds Activity Park Puerto Rico Gran Canaria, Aqualand, Parque GrancAventura, among others. Visiting amusement parks and enjoying the exciting rides are some of the most popular things to do in Gran Canaria.
Undoubtedly, this vastly huge gorgeous isle of the Atlantic houses an assortment of itinerant escapades. Moreover, It's a pure holiday feast ranging from epic expeditions to exploring nature's well-preserved hidden gems. Accurately speaking, the Gran Canaria is a benchmark for measuring any island's tourism worth across the globe.