There's a lot of things to do in Perth, Scotland, as it is the home to gorgeous castles, museums, stunning beaches, festivals, and highlands for hiking adventures. The majestic Medieval castles and gorgeous parks in the suburbs make Perth the perfect getaway place for romantics.
The beautiful city of Perth is located at the heart of Scotland, the United Kingdom in Europe. It is situated on the right bank of the famous River Tay. If you have a love of historical places, Perth is just ideal for you. Its establishment dating back to the 12th century adds to its historical significance and it is also a strong royal connection as well. It is home to the renowned Fergusson Gallery, which is in a previously circular water tower. It features the works of John Duncan Fergusson, the 20th century Scottish Artist.
Perth is a must-visit city in Scotland, and sure enough one can be unsure of what to do there on the first trip. There is absolutely no end to the
adventures one can experience here, therefore, this article will guide you with things to do in Perth on your next trip!
Things to do in Perth City
There are so many historical and adventurous places to see in and near the city of Perth, Scotland.
Scone Palace :
The Scone Palace is renowned as the most significant place in all of Scotland, not just in Perth. It adds to the splendor and above all, the beauty of the city of Perth itself. It has important political and royalties. Perth has been home to royalty and a classic seat for the parliament.
This is the historical palace, where Scottish monarchs were once crowned and it simply adds to the magnificence of this place. Robert the Bruce, Charles II, and Macbeth are amongst the royalty who had once been crowned Kings of the country here. Knowing how you can visit here, you must add Scone Palace to your list of places to visit in Perth.
Now, it is home to some of the rarest and significant artifacts of Scotland and its history. In terms of beauty and glory, it is a much popular belief that Buckingham Palace does not hold a candle to the Scone Palace. So, you must see this place on your trip.
You can visit the Scone Palace after the mentioned opening times,
April – October : 9:30 am – 5:00 pm
The Black Watch Castle and Museum :
This is a historically important place, the Balhousie Castle and Museum will tell you the factual tales of Scotland's very own elite military regime from the early 18th century. The place was first a castle of course, later a museum.
It now gives you a glimpse into the life of Scottish soldiers from back in the day through their weapons, uniforms, diaries, and much more. The regiment had lasted up until the conflicts of the Middle East, but you learn more about the highly intriguing history once you get there.
When you visit this place, you can engage in the many events that are held throughout the year great for fun family activities as well as fundraiser events.
You can visit the Black Watch Castle and Museum, located at Hay Street in Perth at the times mentioned below.
1 April to 31 October : Monday – Sunday, 9.30am – 4.30 pm
1 November to 31 March : Monday – Sunday, 10.00am – 4.00pm
Huntingtower Castle :
This beautiful and historical castle is located just outside the city of Perth, enabling you to access it by your car or easily on a public transport. You can visit the Huntingtower Castle.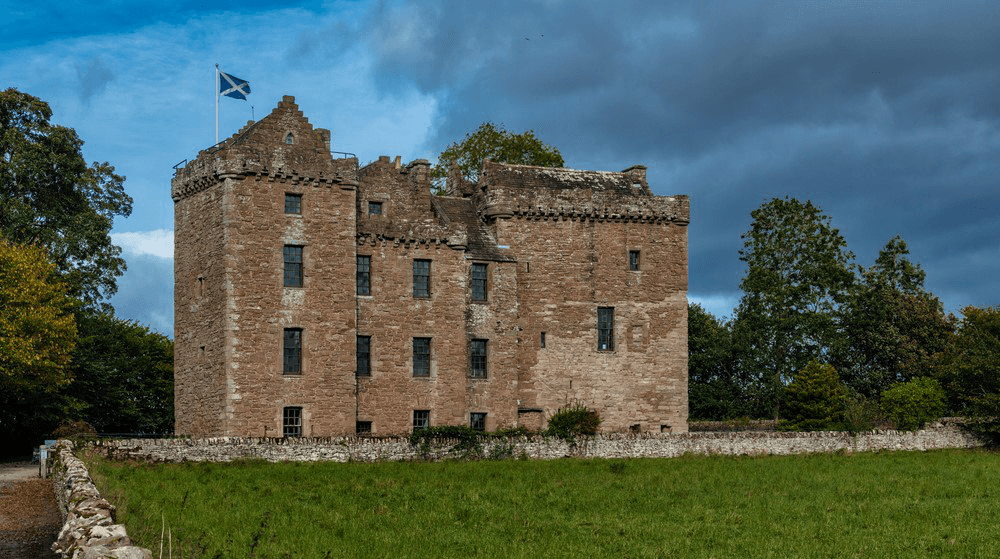 The historical significance of this palace dates back to the 15th century, where it holds in truth the fact of its strong links to British and Scottish royalty. It is known that once upon a time, a King had been held captive for a period of ten months in this castle and that a Queen had also once lived here. In today's world, the castle is now open for common folks for visits. If you love a good historical site where Kings and Queen had once stayed, you will love visiting the Huntingtower Castle nearby the Huntingtower in Perth.
During the following times mentioned below.
1 April to 30 September ; Monday to Sunday, 9:30 am to 5:30 pm
1 October to 31 March : Monday to Wednesday, Saturday and Sunday, 10 am to 4 pm
Branklyn Gardens :
Located at the city center of Perth, the Branklyn Gardens are a delight to feast on the eyes and the soul as well. The Gardens feature botanicals and floras from a large range of the world including the Himalayas, China, and more.
Everyone comes to this please to take in the serenity that the beauty delivers to the viewer. The fresh, succulent, and colorful display of the Branklyn Gardens must be on your list to visit in Perth as it is extremely difficult to miss.
This gorgeous place was established in the early 20th century as a private garden and has since then continued to intrigue visitors from all over the world. It is just a lovely place to sit back and relax with good company for tea and such. One does need to rest a bit and take in a beautiful vision, that is exactly what this place offers.
If you are looking for things to do in Dundee, you must visit here. It is located in Dundee Road in Perth. You can visit after the mentioned opening times.
April – October 10:00am – 5:00 pm
Stanley Mills :
Situated in Perth on a riverside, at River Tay, the Stanley Mills Museum has the vision to give the visitors a glance at the life of an 18th-century labor worker.
The labor workers, who worked endless hours in tiring conditions to aid the Industrial Revolution in transforming the world are honored and seen as part of the interactive exhibitions held here.
The Stanley Mills, essentially Cotton Mills, has gone through significant transformations through the British Industrial Revolution. This is another highly regarded tourist attraction in Perth, as people love to learn and appreciate the historical contributions of labor workers.
You can visit the Stanley Mills at the mentioned opening times,
1 April 2017 – 31 Oct 2017
River Tay :
Scotland's longest river, River Tay, runs its course through Perth offering ideal picnic spots for families and friends.
Now It is a must-visit site if you are looking for things to do in Perth for couples. Perth offers scenic and romantic views of the city and the riverside with wonderful shops everywhere. It is an angling river that provides the best experience of relaxation and winding down in Perth. You can see a whole lot of Salmon fish here, as River Tay is home to them in Scotland. Although, you can explore Beaches in Scotland if you want.
You can take part in canoeing adventures and also participate in various water sports if that is your preference. There is so much to do, along with relaxation, so you most definitely need to visit the River Tay. The best part is that you can visit here anytime, it is a public place open at all times of day and night.
Things to do in Perth, Scotland with Toddlers
Traveling with toddlers can be a bit of a challenge, especially if you are visiting from someplace far away. In Perth, there are many places you can visit with toddlers to have a safe and enjoyable time that you will cherish for a lifetime. It will be great for the toddlers and you as well.
Branklyn Gardens :
It is a known fact that toddlers can get quite restless and annoyed by walking here and there on trips.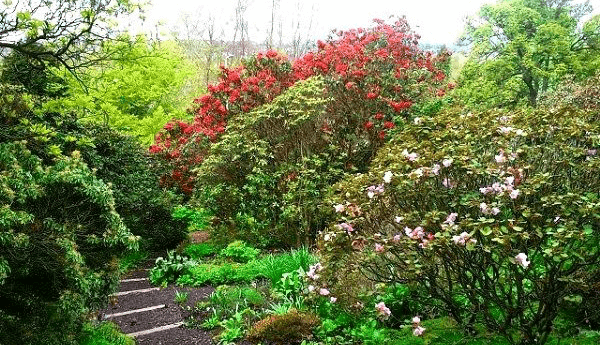 A visit to the Branklyn Gardens will pave way for the kids and adults to wind down and relax. It provides refreshment of the mind from the crowded places elsewhere. The toddlers can look at varieties of flowers and play around while making worthwhile beautiful memories with the grown-ups.
South Inch Park :
Situated along the riverside near River Tay, this place provides the perfect picnic spot for the entire family.
The lush greenery and flora offer a scenic and pretty view for everyone to enjoy and indulge in food, drinks, and ice cream as well.
The main attractions for the toddlers would be the appropriately sized climbing frame and swings, the duck pond, and many other activities including a chute, zip slide, and a large pyramid rope frame.
Perth Leisure Pool :
This is an ideal place for enjoyment for toddlers, and visitors of any age group basically. The special area for the kids in the pool provides for a leisure-filled time for them. They can play with toys and get the most out of their day.
Things to do in Perth, Scotland for Couples
Kinnoull Hill :
Express the most romantic climb with your loved one all the way to the top of this hill to get the beautiful views of all of the Tayside.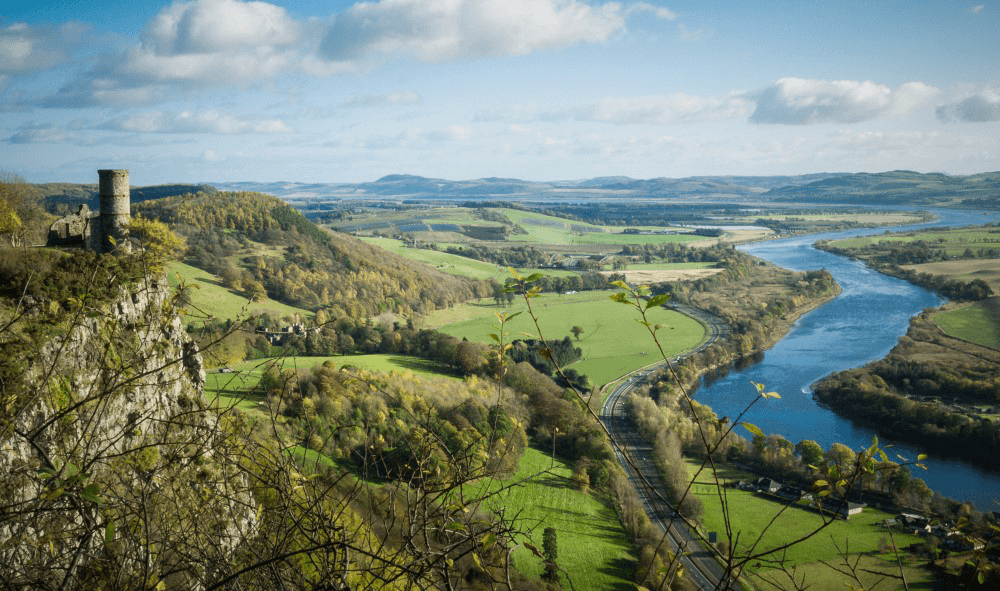 It will become a cherished and memorable experience as the journey provides gorgeous views all around, further making the trip romantic.
There are many amazing restaurants within five miles of the hill such as The Roost Restaurant and the Hinterland. You can have a lovely, romantic dinner easily nearby after finishing your hill journey.
Perth Concert Hall :
Experience the magical connection of music together with your partner by visiting the Perth Concert Hall.
Hosting the most loved and professional artists will definitely ignite a foundational spark in the spirit of the trip.
You can easily find great food places nearby so you don't have to walk far off from the Concert Hall. You will definitely want to return to this place.
Perth Museum and Art Gallery :
Indulge in the love and knowledge for the Arts and artifacts with a loved one and visit this place for a grand experience. With curators and guides available readily, you can ask for more information if any piece interests you. The venue is itself very beautiful and picturesque that adds to the quality of couples spending special time together.
Explore Beaches in Scotland
Scotland is home to many of the most beautiful beaches in the entirety of Europe. You must make your way to them and see for yourself the beauty they offer.
Tolsta Beach, Isle of Lewis :
This sandy beach has clean, white sands that are famous amongst surfers for their flourishing waves. It has an open coastline providing views far and beyond.
Aberdeen Beach, Aberdeen :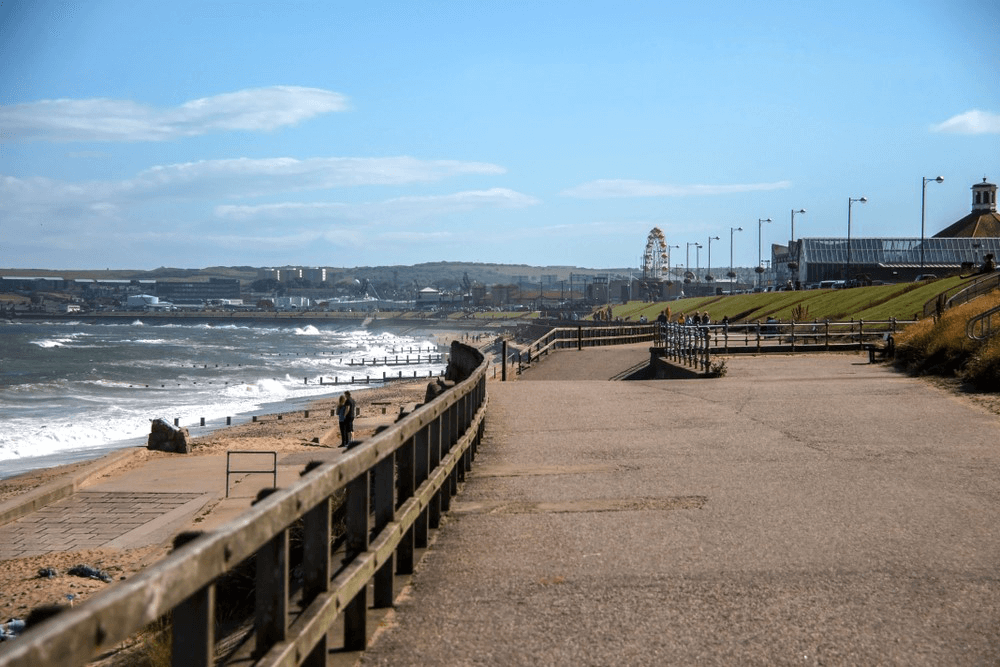 You must try the seafood here at this beach in Aberdeen's city center. This is the best beach in Scotland to see the bottlenose dolphins during summers and engage in water sports activities.
Ayr Beach , Ayr ;
This sandy bliss offers great space for family and couples activities. You can enjoy views of Ailsa Craig and the Isle of Arran across the sea. The historical ruins of Greenan Castle are on the beach from back in the 16th century.
Things to do in Perthshire in October
There are many events to take part in during the month of October in Perth, Scotland.
There are many comedy shows held in Perth during the month of October, such as the Side Splitter Comedy Festival that was highly popular and loved. Enjoy a good laugh and make happy memories during October in Perth with comedy festivals.
Events that showcase the culture, food, and wine of Perth are popular during October, such as Entwined in the Valley. You can truly learn about the food culture, food taste, enjoy art exhibits and also listen to great music.
Perth, Scotland Upcoming Events
There various events scheduled in Perth for the upcoming days of December, including those for you if you are looking for things to do in Perth tomorrow.
The Once Upon a Pony, Pony Day Camp is scheduled for Wednesday, 30th December 2020 at 10 AM.
A Football game at McDiarmid Park, Wednesday, 30th December 2020 at 3 PM.
There are also many upcoming events for the Winter Season.
Edinburgh Christmas gives you access to all the festivities and celebrations of the Christmas season. It runs from November all the way through January next year 2021. The festivities have seen not just in Perth but all over Scotland. This event is a mass celebration allowing people to come together.
Out of Ice video installation by Elizabeth Ogilvie at the Perth Museum and Art Gallery is for viewing since October 31st and will stay on view till the 31st of January 2021.
So, mark your calendars and visit Perth, Scotland during your next holiday for the best vacation of your life! It will be filled with learning, enjoyable adventures, beautiful landscapes, and architectural sites and so much more!