To make your vacations livelier the top-rated tourist attractions in Buffalo, NY await your arrival. Situated on the east end of Lake Erie, Buffalo is the second-largest city in New York with about 1.1million residents.
Including to all the wonderful tourist destinations for sight-seeing and leisure activities, this city has earned a spot amongst the most vibrant cities in the world. There are just so many unique things to do in Buffalo and places to visit near buffalo, NY that you will be amazed by the immense beauty and uniqueness of the place. You will certainly have a wonderful vacation in buffalo, NY.
1.Niagara Falls :
It is one of the most alluring and top-rated tourist attractions in Buffalo, New York cities for travel also covers the best Waterfall in New York. In fact, Buffalo is well known for one of the best waterfalls in the world, the "Niagara Falls". Anyone visiting Buffalo, NY needs to see Niagara Falls.
Its uniqueness and sheer force will undoubtedly amaze you, it will certainly live up your expectations. You could book a boat excursion or maybe the Canada And USA Both Sides Combo Tour to catch a sight of all the parts of the Niagara Falls, like the horseshoe falls. Going down the Niagara River, you'll be able to comprehend just how awesome they are. Do not miss the 'Maid of the Mist' Sightseeing Boat tour, that carry the visitors close to the Niagara Falls.
2. Erie Basin Marina :
The Erie Basin Marina stands out as one of the top-rated tourist attractions in Buffalo, NY due to its natural beauty and peaceful environment that aids in calming the mind and soul.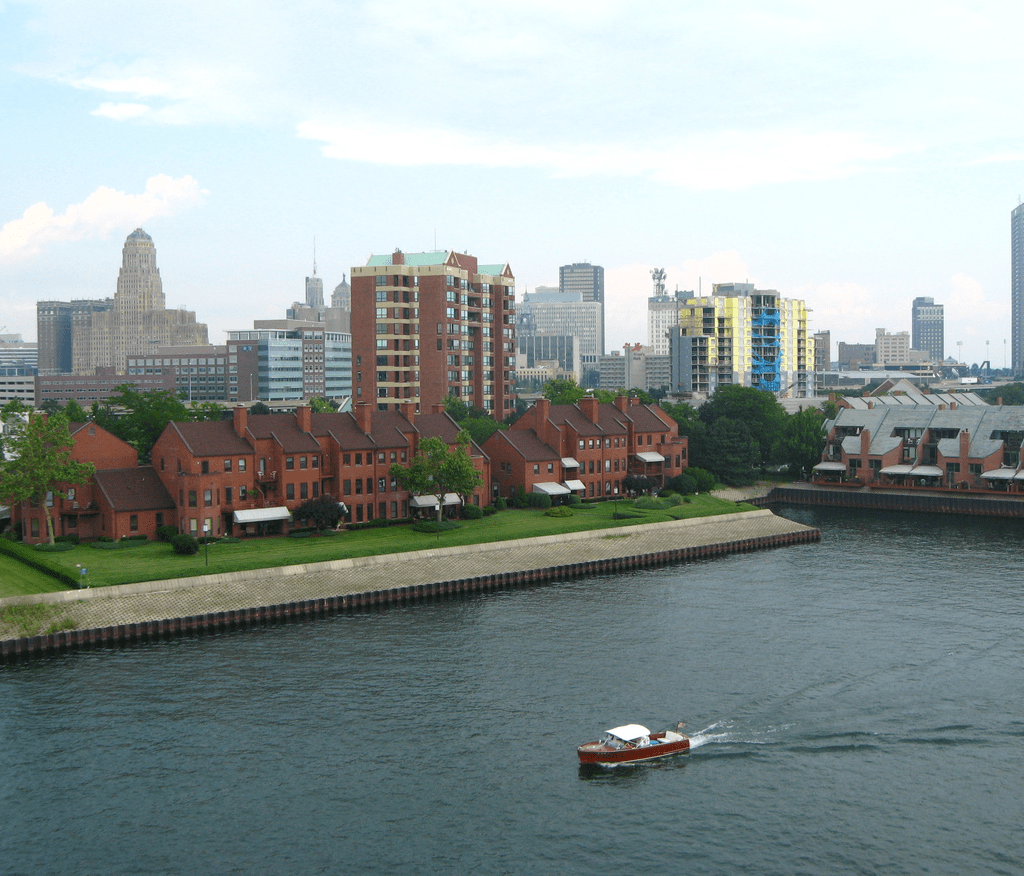 You'll be amazed by the tranquility and transparency of Lake Erie. Over there you can visit the attractive park or walk along the water and hear it gently flow by, even if that isn't enough to satisfy your heart, you can head over to the observation tower and catch a majestic view of the entire premises.
3.Buffalo and Erie County Botanical Gardens :
Along with the mesmerizing view and tranquil environment, this place offers visitors a place for spiritual healing and meditation. Moreover, one of the best romantic things to do in buffalo, NY would be visiting this place.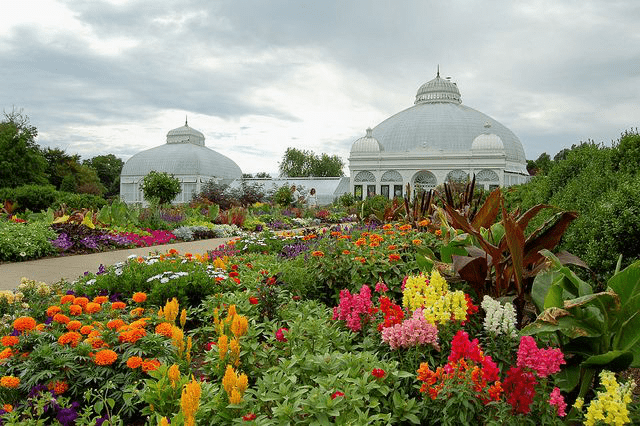 It is perfect for couples to spend a romantic evening with the sun setting in the background along with nature and romantic aura all around the atmosphere. This national historic site has also been used for educational purposes and in the present time it is still thriving, with around 125,000 annual visitors coming from all around the world. Be sure to visit this amazing tourist attraction spot in Buffalo, NY.
4. Albright-Knox Art Gallery :
Since 1862 the Albright-Knox art gallery has been collecting and showcasing artworks. It is one of the oldest museums to give value to the art of the glorious time, and achieved sixth position in USA.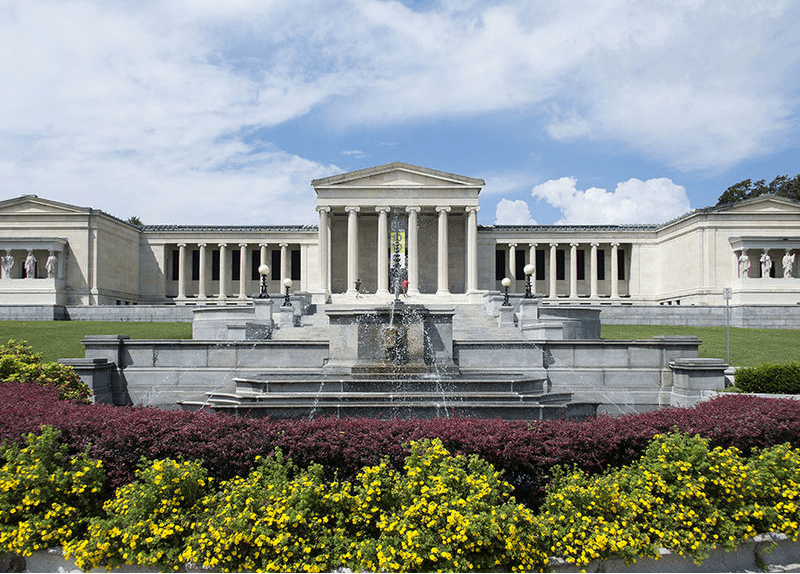 Its impressive Greek revival architecture in Delaware park, houses a strong variety of modern art and art made back in the post-American war and European war. Moreover, it also includes works made by artists such as Picasso, Matisse, and O'Keeffe and many more. The spectacular art work made by these extraordinary artists will leave you in awe. As you'll be able to visualise a part of their life through their work.
5. Canalside :
The Canalside is a revitalized area at the heart of Buffalo NY. It is a very top-rated tourist attractions in Buffalo, NY. People come over to enjoy the events. As well as the green space, while relaxing on the Adirondack benches viewing the relaxing scenery around the waterfront.
The place hosts hundreds of events all year round, thus regardless of the time of the year, you're definitely going to find it extremely lively. Moreover, just beside the canal lies the naval and military park. where tourists often visit to witness the sheer size and robustness of the guided-missile cruiser and submarine. The tourists get an idea of how mariners and submariners lived and carried out their duties to save their country. The museum displays furthermore aircrafts and various models.
6. Delaware Park & the Buffalo Zoo :
Visiting the Delaware Park & the Buffalo Zoo are the best things to do in New York. It offers wide lush green nature in open spaces. Also, walking and jogging paths along with tree line, and tennis and golf grounds.
However, its main center of attraction is the wide variety of zoo animals, that brought from all over the globe. They have Indian rhinoceros, polar bears, gorilla tigers, and a whole host of other animals also. Moreover, It is the perfect place for family outing in Buffalo.
7. Shea's Performing Arts Center :
This top-rated tourist attraction was built in 1926 as a movie theatre. And was notably one of the fine examples of the great movie palaces of its era though. Up to this date; it has been rebuilt back to its former self.
visitors from all over the globe appreciate a classic theatre and watching touring companies perform their crafts. Moreover, the visitors also appreciate the beautiful décor of this complex covered with Italian marble walls and Czechoslovakian crystal chandeliers for their dignified look. The immense beauty of this national historic landmark often puts people's minds lost in thought.
8. Theodore Roosevelt Inaugural National Historic Site :
This is the place where the Unexpected Inauguration took place that Changed the Nation. After the assassination of President William McKinley, Theodore Roosevelt declared as President of the United States in 1901 in Buffalo, NY.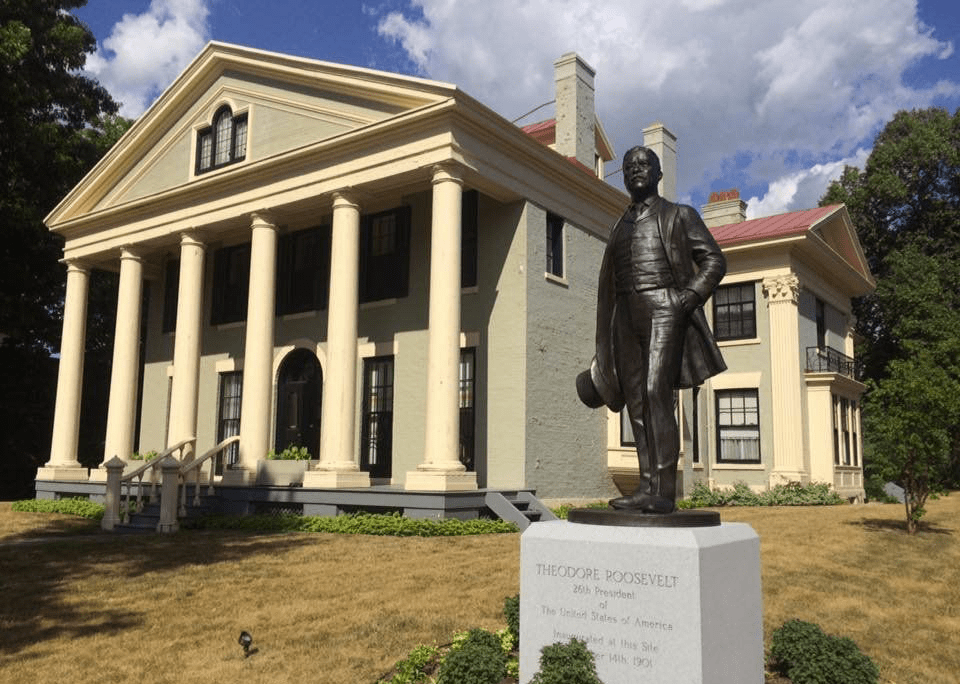 Indeed, This place features mostly about the history of this important moment and the details about Roosevelt's life. For any Teddy Roosevelt fan out there, you must visit this place and see for yourself and admire Theodore Roosevelt's contributions as a president. Additionally, you might be able to have your photo taken and placed in newspaper format for an email to be sent back to you at no additional charges, quite amusing.
9. Forest Lawn Cemetery :
The first rural cemetery in the United States, Forest Lawn – located in Buffalo, NY founded in 1849, it is a large and scenic cemetery which covers 250 acres of land.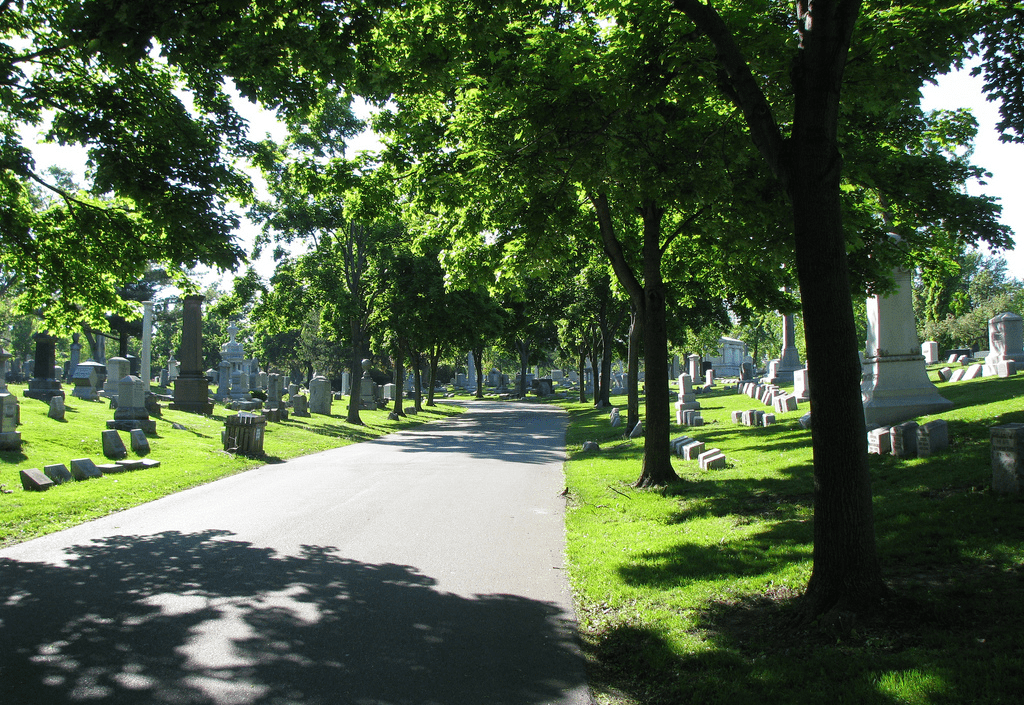 Forest Lawn arranges guided tours for the visitors on various subjects, educational programming, and special veteran programming. It consists of many stunning mature trees, water features, and walking paths. This is one of the rare places where peace and beauty are in perfect harmony. Moreover, also known to be the resting grounds of many famous people example-president Fillmore.
10. Darwin D. Martin House :
One of the most eminent tourist attractions would be the Darwin D. Martin House. Indeed, This place designed by Frank Lloyd Wright between 1903 and 1905. It considered one of his finest prairie houses.
This outstanding complex is one of a kind, consisting of the main Martin House, the smaller Barton House, a carriage house with chauffeur's quarters and stables. Also, You will be fascinated to see a glass-roofed conservatory and a gardener's cottage. Without a doubt, this National Historic landmark should be in your must-visit list.
These are many wonderful places to visit in Buffalo, NY in vacation. In order to know how it feels in every one of these tourist spots, you must visit it and see for yourself how amazing Buffalo city is with your own eyes. Buffalo city will ensure a nice vacation, that will be a blessed and a memorable one.