Walt Disney, Nickelodeon, and Warner Bros. are all headquartered in Burbank, making it the actual filmmaking capital of the world. Burbank, California's significant media center, is located near Los Angeles. Santa Monica, Hollywood, and Venice Beach – You know all these. They're all in Los Angeles.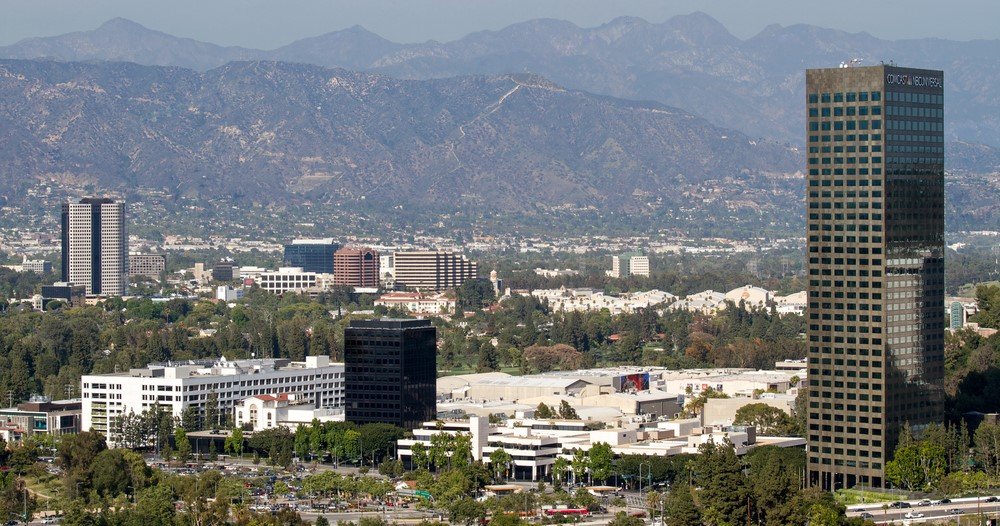 The next time you may plan for a vacation in Burbank. You'll know exactly where to stay in LA at a reasonable price. The city of Burbank is known for its extensive film industry, so it's no surprise that many of the hotels there feature themed bars and restaurants. However, if the brightly coloured exterior and the crystal pools look familiar, it's because you've seen them on the big screen.
1.The Tangerine ($164):
A stay at this charming hotel should be on the top of your California list if you enjoy art cinema and TV shows as much as the Hollywood Walk of Fame.
The Tangerine is a budget-friendly hotel in Burbankwith a beautiful interior. Every morning, a complimentary continental breakfast is offered to entertain the guests. The décor of each room at The Tangerine is distinctive and vibrant.
Each room has a mini-fridge, cable Television, an iPod dongle, and tea maker. The area around the hotel features a wide variety of dining options, cafes, and nightclubs.
2. Hotel Burbank ($178):
Hotel Burbank is a nice budget hotel, situated in a convenient place of downtown Burbank.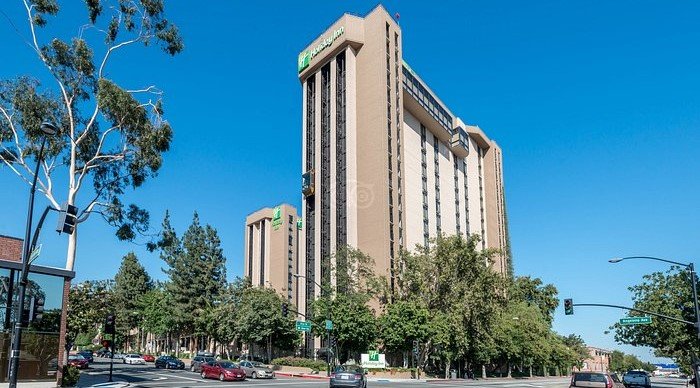 It is a preferred hotel for vacationers and business travelers. They provide great services by providing banquet facilities, a free Burbank Airport shuttle service, comfortable rooms and conference room. Disney Studio, Dodger Stadium, Universal Studios, Warner Brothers, and Magic Mountain are close to this hotel.
This hotel offers different category rooms, like rooms with mountain view, pool view, suits and city view. Visitors relax in outdoor pool and exercise in well equipped gym. Visitors can park their car by $19 per night.
3. Extended Stay America Suites- Los Angeles Burbank Airport ($201):
Extend Stay America Suites- Los Angeles Burbank Airport is situated in Burbank, in a neighbourhood with excellent shopping and airport accessibility.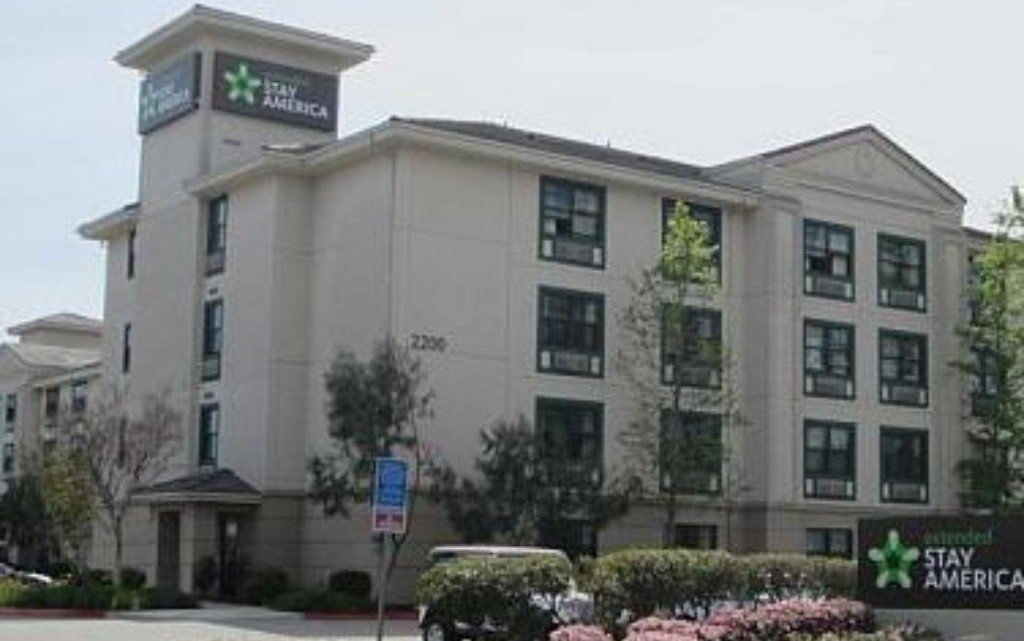 Extended Stay America Suites is a famous hotel with exclusive facilities for its guests. Griffith Park and Angeles National Forest are great places to enjoy the area's natural splendor. Attend a game or event at Dodger Stadium and if you can manage time, visit the iconic Universal Studios Hollywood.
There is air conditioning in each room at the Extended Stay America Suites Los Angeles Burbank Airport. This hotel also offers Wi-Fi, cable TV, kitchens, refrigerators, and microwaves.
4. Quality Inn Burbank Airport ($103):
The Quality Inn Burbank Airport is only 10 minutes from Walt Disney Studios and is situated 2.6 miles from Nickelodeon Animation Studio.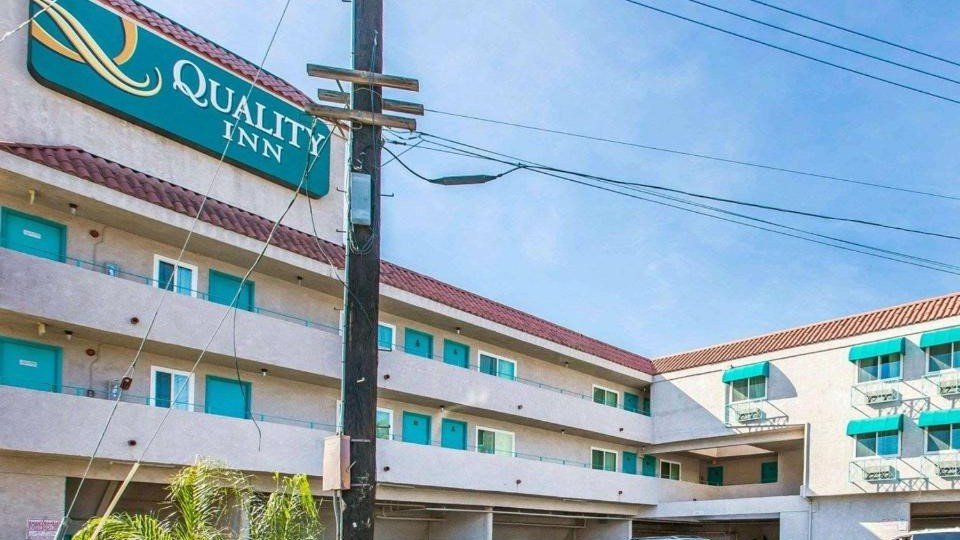 This hotel near Burbank airport is a beautiful place to make memories. There is free WiFi in the rooms at Quality Inn Burbank Airport and the hotel has a pool outside for soothing. Quality Inn Burbank provides a complimentary shuttle service to Bob Hope Burbank Airport.
However, visitors will find a dining space and a TV in each air-conditioned room. At Quality Inn Burbank Airport, breakfast is available in a convenient grab-and-go style. Moreover, laundry facilities are one of the other amenities of the property.
5. Rose Bowl Motel ($124):
The Rose Bowl Motel is a lovely garden motel conveniently situated close to the bright lights of Hollywood, the vibrant nightlife of the Entertainment District and the rich history of Pasadena's Old Town.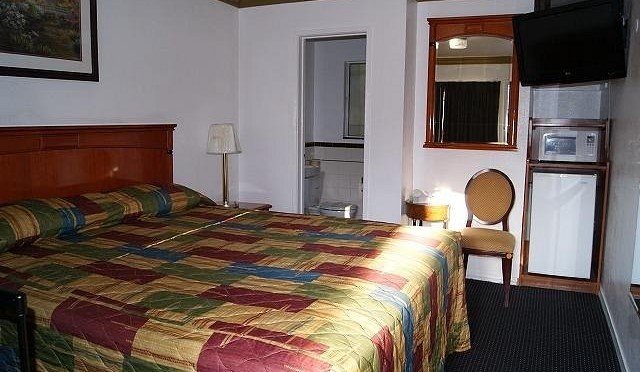 The affordable rooms have a TV, a minifridge, free Wi-Fi, and a microwave. This hotel is a top pick for visitors who want a peaceful night's sleep at a price that won't break the bank.
So, if you are looking for a budget hotel for a couple in Burbank, then Rose Bowl Motel is the best option. The Los Angeles Zoo, Botanical Gardens, and stunning Mount Hollywood hikes are all easy to find from this place.
6. Glendale Express Hotel ($210):
The Glendale Express Hotel is a retro-style property from the 1960s, just 6 miles from downtown Los Angeles.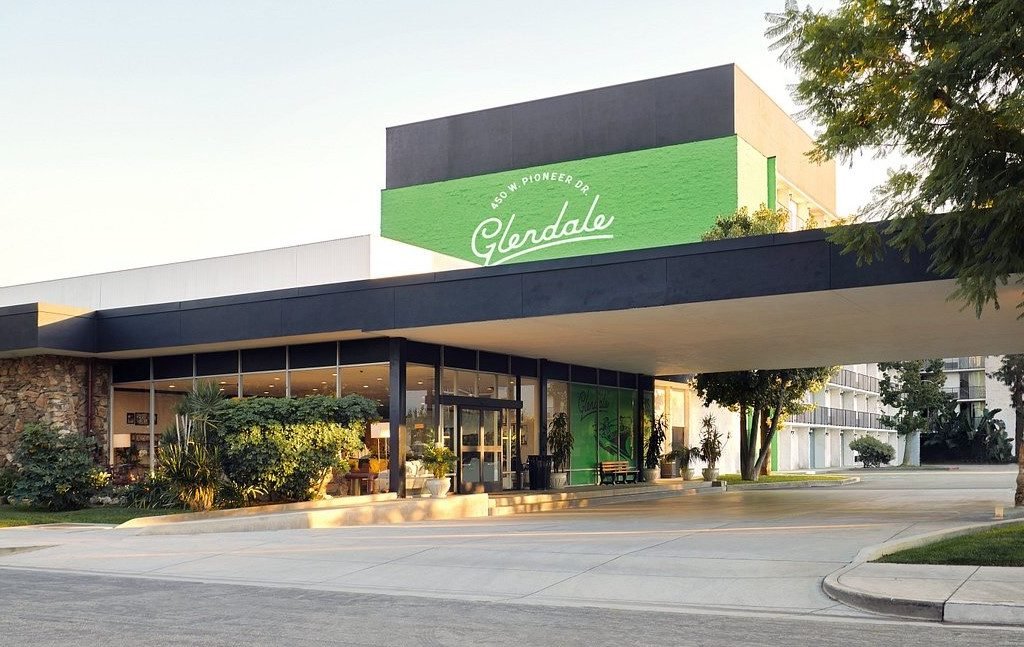 The hotel's classic decor and peaceful setting are big draws for visitors. Rooms at the Glendale Express have blackout drapes, central heating and air conditioning, a desk, interconnected rooms, a refrigerator, a microwave, a coffee/tea maker, and cable or satellite television for the comfort of the visitors.
A traditional Pop-Tart breakfast with hot tea and coffee is served to guests. Griffith Park and the La Brea Tar Pits are great examples of the area's natural beauty. 
7. Portofino Inn ($195):
The Portofino Inn is a 50-room motel in Burbank, close to several popular attractions.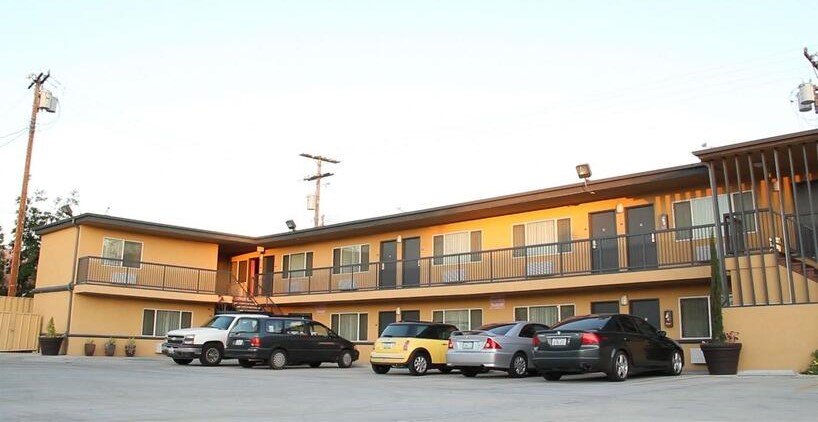 All the famous tourist destinations like, Hollywood sign, Downtown Los Angeles, and Universal Studios are within a short drive from this hotel. The Portofino Inn is ideal for both family vacations and business trips. Each room at the newly remodelled Portofino Inn features brand-new furnishings, carpeting, and tiles.
Guests can choose from various room types at the Portofino Inn, including a king, double queen, smoking and nonsmoking, queen handy-cap, and smoking king with Jacuzzi suites. Each room has a blackout curtain, free Wi-Fi, a kitchenette, and a TV.
8. Glen Capri Inn & Suites ($162):
Travellers will enjoy their stay at the Glen Capri Inn & Suites in a lovely neighbourhood.
Glendale's most well-known attractions are nearby, like the Parish Church of St. Mark and Casa Adobe De San Rafael & Park. Each room at the Glen Capri Inn & Suites has a kitchenette, air conditioning, a refrigerator, and complimentary wifi.
This hotel provides several convenient services, including a 24-hour front desk, a receptionist, and room service. There are several great places to eat crab and seafood in Glendale, including Din Tai Fung Dumpling House, Las Vegas Seafood Buffet, and Crab Avenue. 
9. Jewel City Inn ($143):
The Jewel City Inn is a motel designed in a '70s-style retro elegance with modern conveniences.
It is the ideal place for guests who want to feel here like home. A cozy motel in a quiet neighborhood is perfect for unwinding. Universal Studios and Burbank are both within a ten-minute drive from here. Many restaurants and entertainment options are available in the adjacent area.
Downtown LA and Dodger Stadium are only a short drive from Jewel City Inn. Families or couples looking for a peaceful place to stay should choose the Jewel City Inn for extended stays. The Jewel City Inn has everything to offer its guests to mesmerize their stay.
10. Hilton Garden Inn ($266):
In the heart of Burbank, you'll find a gorgeous hotel like Hilton Garden Inn.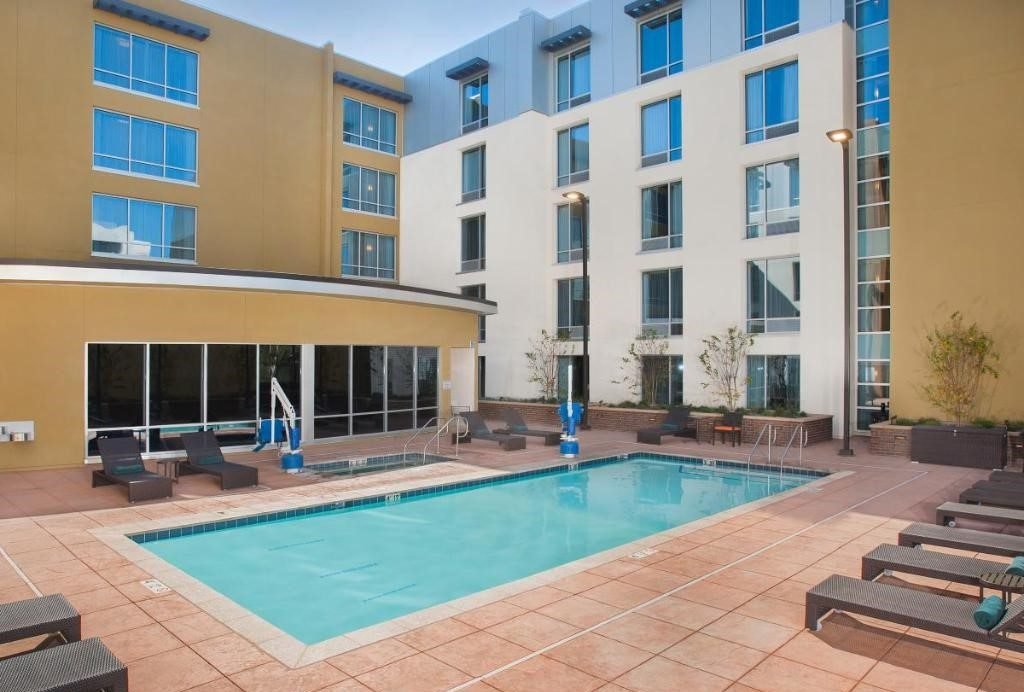 Burbank is still home to most major studios in the California film and television industries, including those of Warner Brothers, Disney, NBC, ABC, and Nickelodeon. This modern, five-star hotel is perfect for business travellers as well as vacationers who want to experience Southern California's electrifying culture, fascinating history, or a peaceful getaway.
The Hilton Garden Inn provides all the comforts of home and the thrill of Hollywood to its visitors. A variety of hotel amenities, including a spa, an outdoor pool, and a business center, are available to guests at no additional cost.
11. Las Palmas Hotel ($136):
The Las Palmas Hotel is in the heart of Los Angeles's vibrant entertainment district, not far from a metro stop.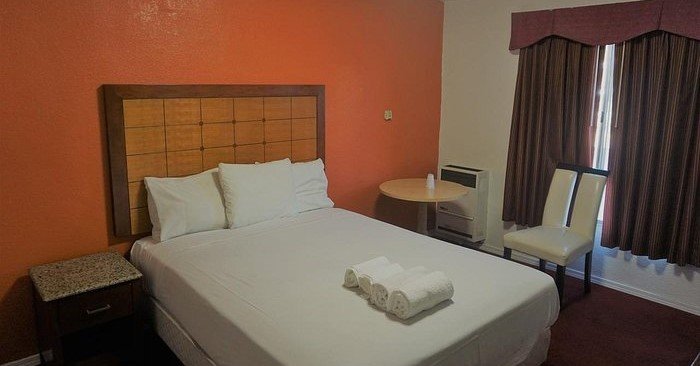 The intersection of Hollywood Boulevard and Vine Street is home to the iconic Pantages Theatre. This hotel is proximate to the Walk of Fame in Hollywood. Las Palmas Hotel is located near Universal City Walk. Enjoy complimentary Wi-Fi while you are staying in this comfortable accommodation.
Each room at the Las Palmas Hotel is equipped with modern conveniences such as modern furniture, a flat-screen Tv, a refrigerator, a microwave, and an air conditioner. 
12. Safari Inn, a Coast Hotel ($186):
The Safari Inn is one of Burbank's well kept historical cityscape—a great combination of old Hollywood appeal and trendy amenities.
This hotel is located right by both Universal and Warner Brothers Studios. This elegant hotel offers pool view rooms and suits. This hotel room features air conditioning and flat screen Tv for visitor's entertainment. Safari Inn provides the facilities of baggage storage and self- serve laundry.
Tourists can use free shuttle service or, taxi service. Visitors get the advantage of free parking facilities. Pets are allowed in Safari Inn, which has made it a more convenient hotel.
Delay no more; choose any of the above-listed hotels to make your next vacation to Burbank unforgettable.