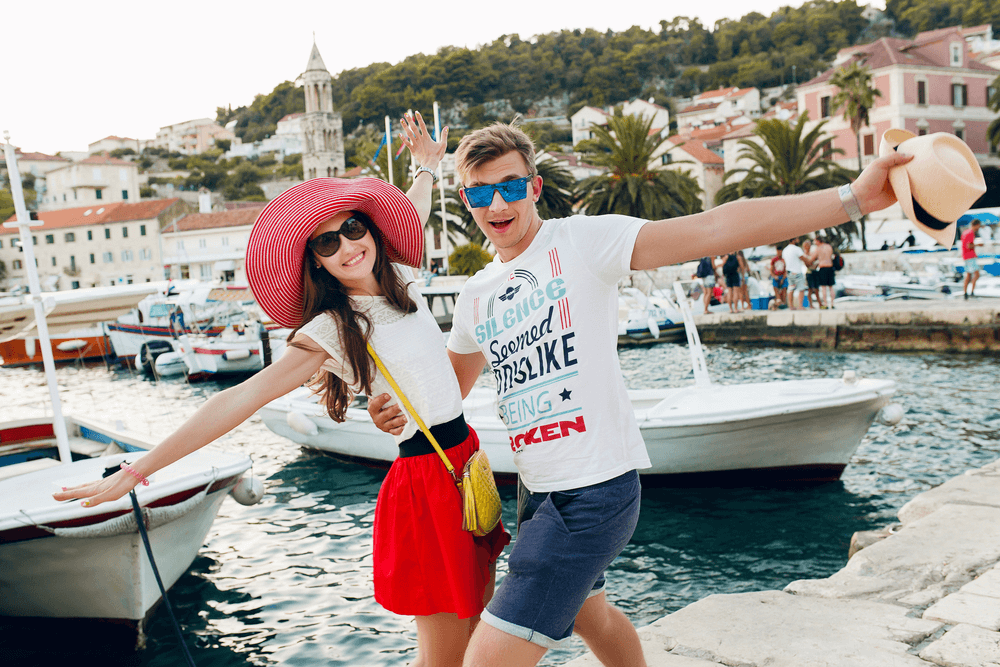 For couples looking for a romantic wanderlust over Europe, you're quite lucky to find this interesting read about Croatia Honeymoon Destinations. And more interestingly, a country that is a picturesque landscape by day turned starry-eyed at night. We are talking about Croatia, also known as the Republic of Croatia.
Its colorful buildings, charming sceneries, and beautiful beaches make the perfect lodge-in triangle for the newlyweds looking for the perfect secluded getaway. Furthermore, the Adriatic Sea nation offers the best honeymoon packages with a variety of Croatia itinerary waiting for you.
Since its open for tourism the entire year due to pleasant weather, the country has invested greatly in this specific love-making sector. With this being said, Croatian in-lands, islands, and specially the Croatia beaches are well looked after. It feels like a mesmerizing interlock of land and water hitched up in wedlock.
The followings are some of the best Croatia honeymoon destinations for the romantic couples:
1. Dubrovnik :
Apart from the country's crowded capital Zagreb, Dubrovnik ticks all the boxes for the best honeymoon destinations of the world. Located on the spectacular Dalmatian Coast, it gleams like a gemstone adorned over the Dalmatians. Couples here can flirt and romanticize like Romeo & Juliet while strolling across medieval architecture.
Dubrovnik's picnic spelled with a 'k' is a popular seaside picnic for those looking to rekindle sense of their early marriage days. Besides, the long-stretch of the amazing Adriatic Sea blankets some of the best blue waters found all across Europe.
Furthermore, you can enjoy dine-ins at comfy cafes decorated with folklore themes, which up the game with a King and Queen conversation among couples. The old-fashioned limestone streets, distinctive terracotta rooftops, and antiquated building entrances add spice to your honeymoon adventures.
All in all, Dubrovnik is an all-inclusive place where you'll able to find tourist attractions, museums, mansions, resorts, coffee bistros, antique souvenir shops, and more.
2. Hvar :
For couples 'selecting places to go to, Hvar is an instant handpick for the top-3 spots. It's a tempting rustic territory bedecked with luxurious resorts, scenic avenues, well- time-honoured coffee shops, and traditional restaurants is a chocolate-box for couples.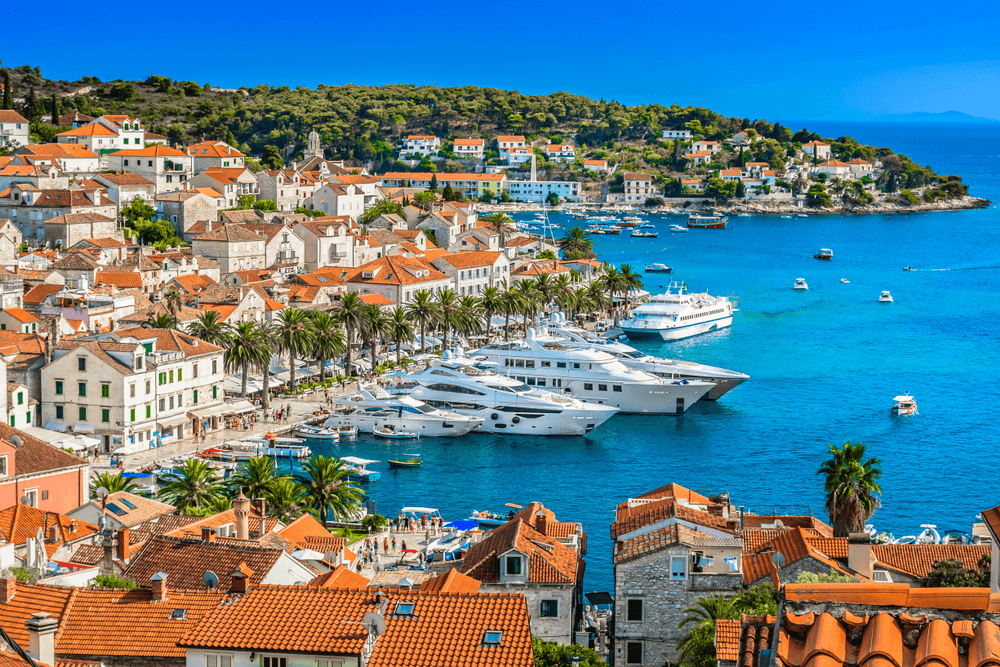 Hvar, also called as Hvar Town Island is home to yachting, swimming, snorkeling, and several seaside sports. Also, the sandy beaches of Hvar are famous for building sand castles and skin tanning. This land of the lavender flower has busy harbours buzzing with boats and ferries that bring tourists in and out of the island.
Since it's a busy port of Croatia, it means there are plentiful idyllic coastlines for soul mates. The famous Zdrilca Bay, Stipanska Beach, and Hula Hula Beach are zones for partying and enjoy tranquil instances at a few selected serene spots. The nearest isle of Pakleni has a few isolated places perfect for partners looking to rejuvenate their relation.
Moreover, there are several tourist attractions where husband and wife can go hand-in-hand to witness incredible sightseeing. The St. Stephen's Square, St. Stephen's Monastery, Spanish Fortress, Fort Fortica, Franciscan Monastery, and the Episcopal Museum, to mention a few. Overall, Hvar is a complete package. If anyone asks you where's Croatia, respond them back by stating: "It's where the stunning Hvar Island is located."
3. Rovinj :
It's one of the world's most prestigious grounds in terms of its pastoral buildings, Italian-looking waterway outskirts, bustling bazaars, and affordable food and accommodations during off-season. Indisputably, Rovinj climbs all the way up the ladder when it comes to Croatia honeymoon destinations spots.
Located on the Istrian Coast, it houses some of the most spectacular pastel colored structures all across Europe's finest tourism nation. There are some ancient towns all across the country and its aristocratic cobbled streets are quite famous.
No wonder it's a great place for couples to steer down from their busy lives and nestle in Rovinj on beachside taverns. Moreover, this small piece of land runs of a perimeter of some of the most exotic beaches in the country.
For partners looking to spend time on the seashores could consider feet in the mud at Baluota (Monte) Beach, Amarin Beach, Borik Beach, Valdaliso Beach, Mulini Beach, Katarina Beach, to name a few. Additionally, Rovinj is famous for its pastoral settings and eye-catching sunrises and sunsets. This part of Croatia offers a great spectrum of both architecture and nature's beauty.
4. Krka National Park :
For those soul mates looking for an all-embracing adventure of both land and water, the Krka National Park is the place to be at. It has one of the world's most enchanting cliff waterfall cascades, attracting thousands of daily visitors.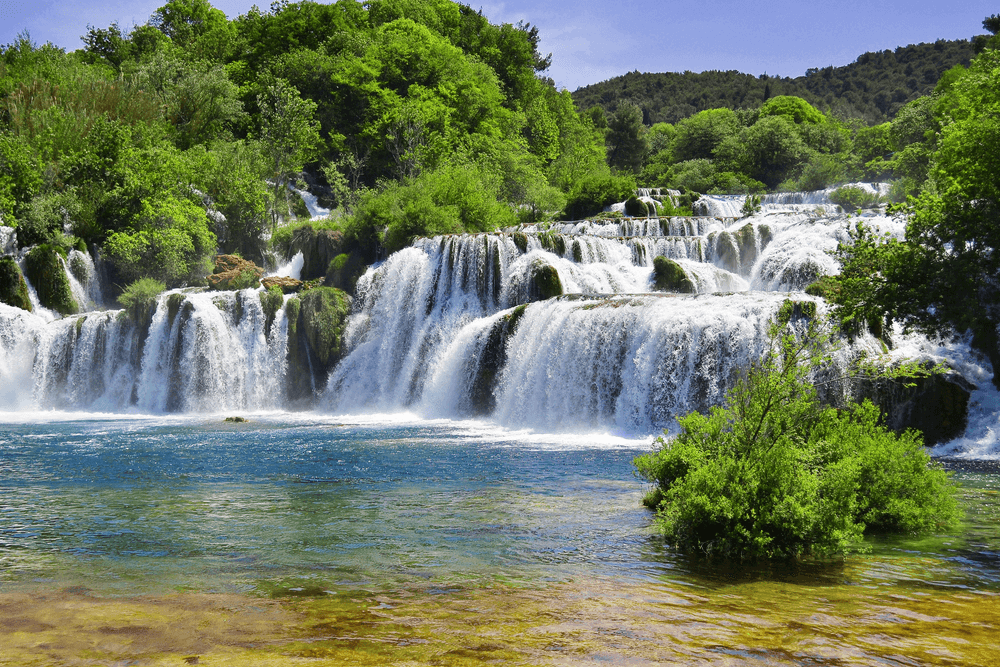 The best part is that you can actually swim at Krka lakes, whereas, it's prohibited Plitvice. This is one of the main reasons tourist choose the former to be able to fully enjoy their times in the shallow clear waters.
The best way to reach here is from Split and Zadar; you can board on a bus at the Split Bus Station to Sibenik. Many couples who visit Krka National Park tend to stay a day or two mostly at Hotel Roski, Hotel Bonaca, Pansion Skelin, and Hotel Skradinski Buk.
5. Proizd, Vela Luka :
Are you looking for alluring turquoise blue water surrounded with paid-back safe havens? If yes, then the beaches and islands at Vela Luke are just incredible.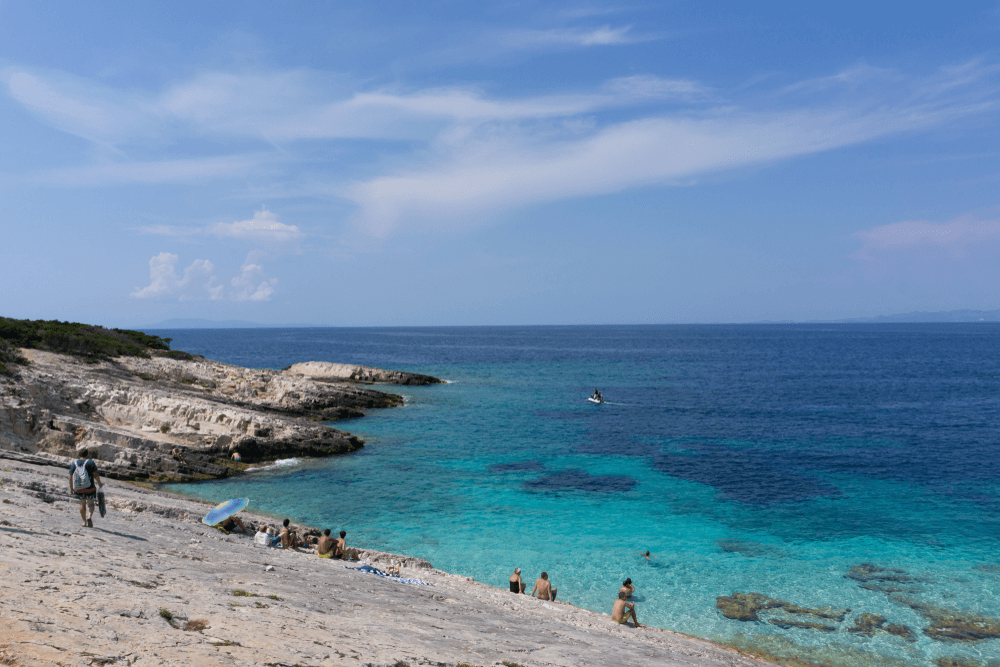 Famous for its bathe points with 5-minutes distance between each other, couples comes here to swim, snorkel, or just hit on the stone slabs to enjoy the view.
They return back to Vela Luka to enjoy the evening supper and a candlelight dinner under the beguiling moonlight rays.
Also, Vela Luka is a home to popular places like the Luke Mozaik (world's biggest mosaic), the super public bathing area Tri Luke, historical landmark Kum, and the Vesparo Island. You can board a ferry at Split and reach here in no time.
Discussed Croatia Honeymoon Destinations will help you to make your honeymoon memorable . Enjoy & Chill !