It is a dream come true for all children to spend time playing in the open air in Los Angeles and Free Fun Places For Kids In Los Angeles. Parents want to provide something new for their child's delight. There are some kid-friendly places in Los Angeles where kids can play freely in the outdoor environment in the sunlight. Here are no fixed time boundaries, no sky-high prices like Disneyland. There are children's clubs, cultural activities, art, handwork, and science museums in LA for children's entertainment.
Some free Kids Clubs offer puppet shows, storytimes, and musical performances to provide pleasure. Children happily learn art, science, and cultural activities through fun.
These not only entertain the child but also make the child develop physically and mentally. parents can watch sports and activities of their child and can enjoy also. Parents can take their children to the following best fun places for kids in LA for free.
1. Shane's Inspiration, Griffith Park: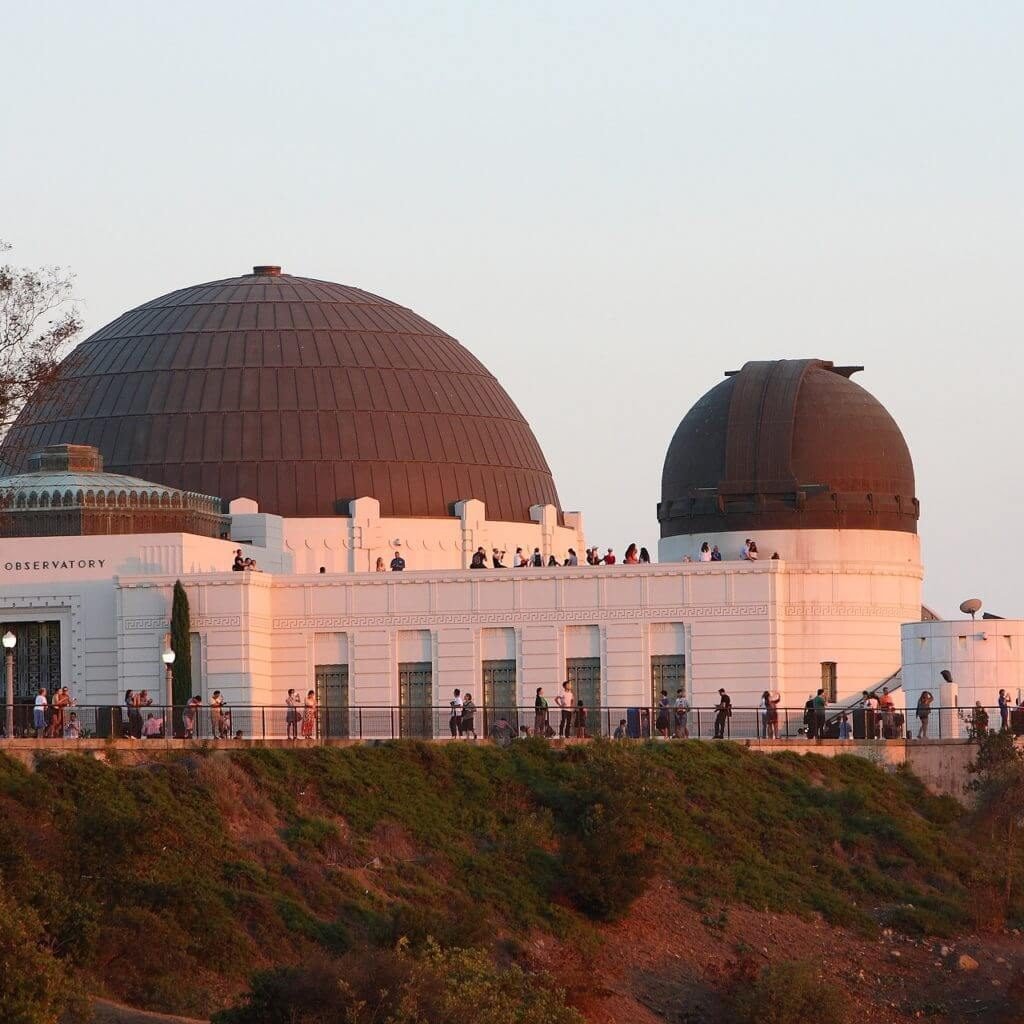 Shane's inspiration, Griffith Park is located on the eastern side of Santa Monica Mountain. It is called the children by waving, 'Come to me, I will give you a beautiful day.
During the summer holidays, kids get excited to visit this wonderful playground in LA. Shane's Inspiration is immense, with a separate lounging area for parents to relax and watch their kids play.
Shane's inspiration has been redesign with modern rides. Kids enjoy slides, Ziplines, bridges, sandpits, and climbing walls here. Shane's is now well decorat with marine and space-themed rides like rainmakers, color wheels, and marble walls.
Music lover kids prefer a little corner with two large xylophones and drums .
We-go-round and Omnispin Spinner are perfect for the kids who like to go round. Zipkrooz and We-saw are also enjoyable for children.
There are rides for disabled kids in Shane's park, LA. Kids not only come to play here but also feel happy to get new friends.
You can read more about Los Angeles:
2. Splash Pads at Grand Park, LA:
Grand Park, situated between the Music Center and City Hall, is a magnificent area to hang out in downtown Los Angeles. It features a thrilling water-shrouded level 'splash pad' located directly in front of a fascinating fountain. Children play and run through water playgrounds. It is a kid's fun place in LA for free.
The broad water splash pad features interactive jets, keep little kids cool on a summer day and entertained. kids can splash through in warm weather at parks with free and watch fabulous fountain water.
 Parents perceive the convenience of the park's pink bench which allows them to sit under some shade and watch their small kids during daytime water play.  For your kids, bring a towel,  clothes, and shoes for a change. without any doubt, we can say It's Preferr for Free Fun Places For Kids In Los Angeles.
3. Kid space Children Museum, LA:
Kidspace  Children's Museum aims to nurture the children through playing and outdoor activities to increase the potentiality of the kids. It is situat close to Rose Bowl, Pasadena, LA on 3.5 acres of land. Kidspace  Children's Museum arranges a free family night for kids with parents on the first Tuesday of each month from 4:00 pm to 8:00 pm.  Kidspace Children's Museum provides more than 40 hands-on exhibits. There are many events in the outdoor space of the natural environment for children's proper growth and development. Children enjoy outdoor climbing towers, passing a rope bridge, riding Trike Tracks, etc. The indoor activity includes play-based activity and colorful artwork. Kidspace has two water play areas like a mini splash zone and a shallow stream. This place is most favorite Free Fun Places For Kids In Los Angeles
4. Venice Beach Boardwalk, LA:
Venice Beach Boardwalk is along the Pacific Ocean near Santa Monica pier and it is a recreational place for kids and youngsters alike. It is an exciting place where kids get to see skateboarders, street performers, and tattoo artists. Kids enjoy their bicycle ride on the bicycle lane out in the open air. There is also a skate park where children enjoy skating freely in the wide area. Young adults can go on a Segway tour with professional guides. Kids play handball and basketball on the sandy beaches. The skate parks and bike lanes are open to the kids every day. This boardwalk has unlimited entertainment along with magic, music, and dancing.
5. The Getty Center for Kids:
The Getty Center, a great Architecture in LA, is situated at the cap of the hill that can be reached by cable-driven hover trains with majestic scenery outside, complementing the ride to the top. It's not only holds an enrich museum and an exquisite garden but also a family room with some hands-on children's activity. There are free family-centered occasions on most Saturdays, they can be noted from the Getty center family calendar.
6. Echo Park Lake :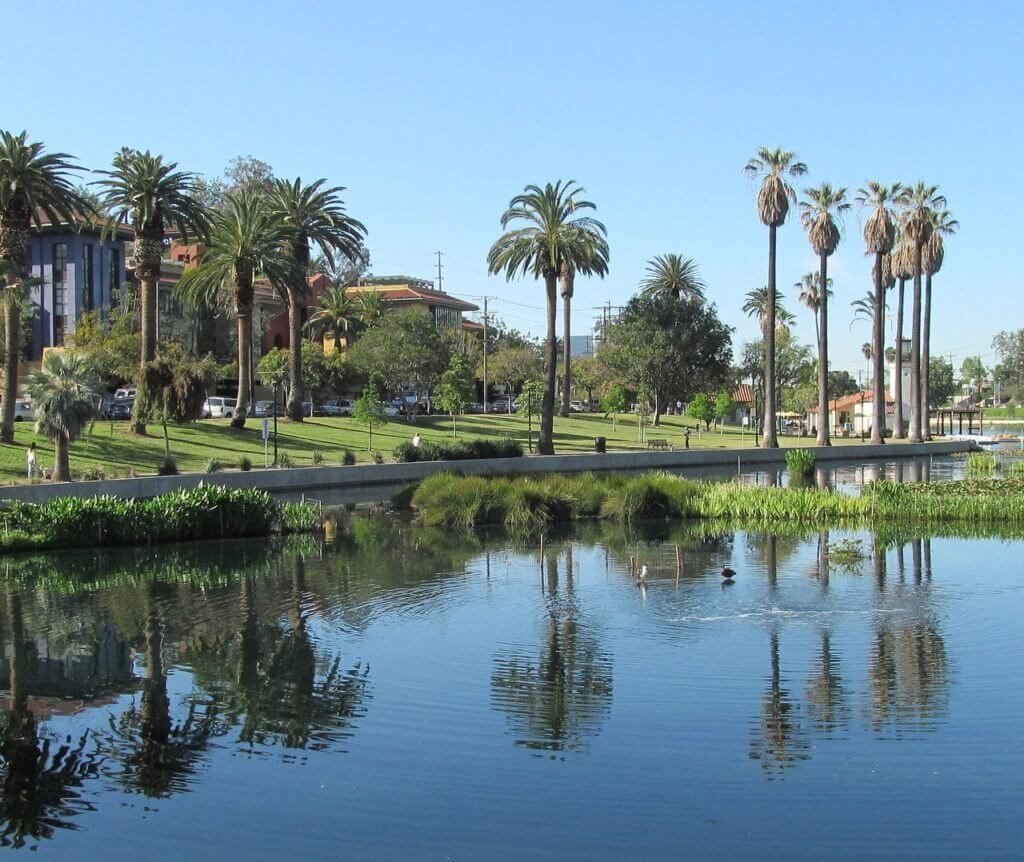 7. Heal the Bay aquarium at Santa Monica Pier:
Echo Park Lake is a nice urban oasis in LA. It is a wonderful park with a fine strolling way around the lake, full of trees and plenty of benches and seating areas. It is a well-maintained park enriched with flora and fauna. This green paradise also includes extensive lotus flower beds, turtles, and swan. A beautiful lake exists in this park with sprawling wildlife like fish, birds, and ducks. Visitors paddle swan-shaped boats on the lake with pleasure. It is great entertainment for people to escape from the hustle and bustle of busy city life. Swan boats can be rented per adult $11 and per child $8. It is definitely a nice park for kids and family for recreation, relaxation, fishing, jogging, and having a picnic.
Heal the Bay Aquarium is a marine –education facility, which provides insightful knowledge about the aquatic life in Southern California. This aquarium is located under the pier, near the pacific ocean. Heal the Bay is rich with many marine plants and animal exhibits. It's an excellent place for the day out with the kids, where they can watch seawater fishes and sharks, touch tanks, etc. This aquarium is open to everyone daily and free for kids under the age of 12.
8. Kids Club of Marina Del Rey, LA:
Waterside, Marina del Rey is situated at4700 Admiralty Way by the Fountain. Marina del Ray is an open-air mall with chain stores. Marina Del Rey arranges weekly events in the kids club at the waterside. Moreover, This entertainment for children includes colorful dance, lovely music, art, and amusement shows. The shows occur every Tuesday from 11:15 AM – 12:15 PM. This weekly event in Marina del Ray is free for every child. Marina kids club is a vibrant place where kids can gather, learn and have fun. This club for kids is situated close to Mendocino Farms. It's very likely Free Fun Places For Kids In Los Angeles.
9. Lake street skate park
Children like to enjoy skating in an open space. Many spend their leisure time skating on the weekend in LA. Lake street skate park is the perfect place for skaters. The skating rinks have both flat grounds for amateur skaters and skating curv ramps for experienced skaters. It is a wonderful place to learn skating as well. Additionally, there are both indoor and outdoor basketball courts and park areas for kids. It is a great facility for children's recreation.
10. Lanark recreation center :
Lanark Recreation Center is an active area park in Los Angeles. Close to Owensmouth side are 4 baseball fields. Many games are play during the year for all ages like basketball, soccer, volleyball, and baseball. They have a play area that is excellent for kids to play. The children's park consists of many rides. The skateboarding area is also a nice addition. soccer is so popular in LA and people are interested to play. It's a fair landscaped soccer field.