A honeymoon in Greece is a treasured dream of many couples from all around the world. Greece is a wonderful abode for the wanderlust couples to have an unforgettable honeymoon experience. Teeming with scenic ocean views, magnificent cliff sides, and diverse food and culture, it is a country where each corner is appealing for the honeymooners to get their perfect greek honeymoon.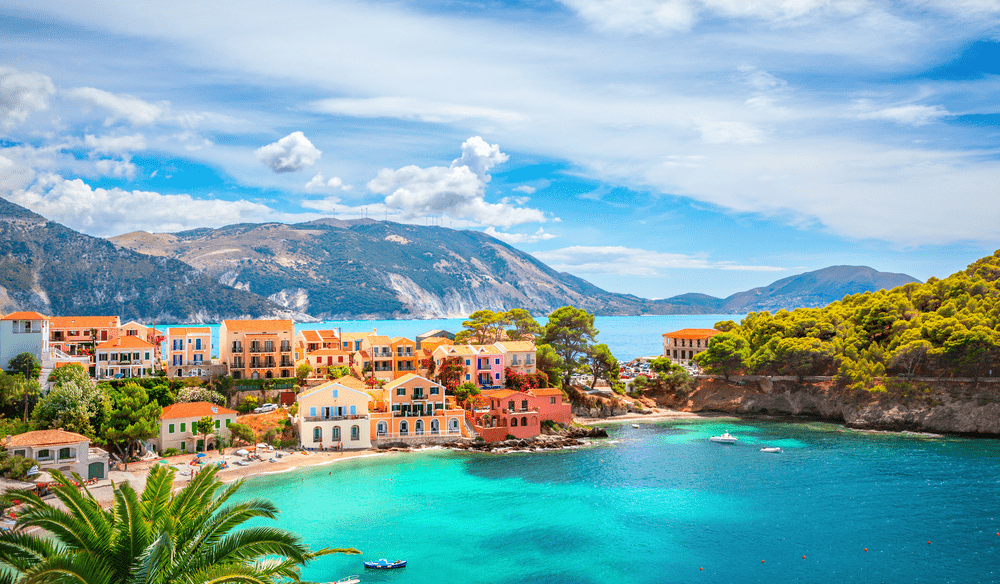 Although Greece may sound expensive, it really is not so. Greece is affordable and it must be considered as one of the most suitable honeymoon destinations considering its lavish culture, marvelous architecture, scenic views, and abundance of charming places for the couples to explore in an affordable price.
The following places should be included in your Greece travel itinerary as these are some of the most astonishing places in Greece for the couples to spend their honeymoon in.
Is Athens a good honeymoon destination? Athens,the capital city of Greece, is a beloved choice of many newlyweds. In Athens it's easy to find so many attractive spots to visit. It's epic natural beauty, ancient glorious culture and captivating interior make it one of the most popular honeymoon destinations in the world.
The Acropolis museum, The national gardens,The Parthenon museum, and The temple of Zeus are some perfect spots to begin your romantic voyage. Mount Lycabettus, National museum and Temple of Hephaestus require a visit as well.
All these spots in Athens will offer the couples to be familiar to the rich history and culture of Greece. Moreover, with an abundance of top-notch hotels and restaurants best suited for romantic relaxation will make you fall in love with Athens.
Thessaloniki:
The second largest city in Greece, Thessaloniki is entitled as 'the city of love'. With its traditional culture, unique nightlife, rich history and delicious food it has become one of the most visited cities in Europe.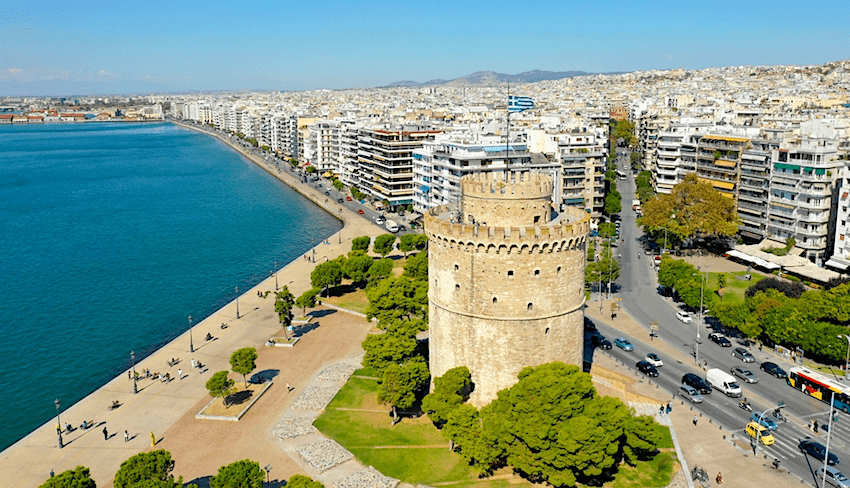 It's also best known for it's breathtaking views of the sea. Thessaloniki in Summer, is the best time for the honeymooners to visit. Roman rotunda, Byzantine walls, Archaeology museum, Agia triada beach, Asprovalta beach are the top places to tour in Thessaloniki.
With so much to eat and so many things to do, the couples will surely enjoy an excellent trip there. 
Santorini: 
Santorini has its name as one of the most beautiful cities in the world and is also one of the most famous islands in the world for newlywed couples owing to its captivating beauty.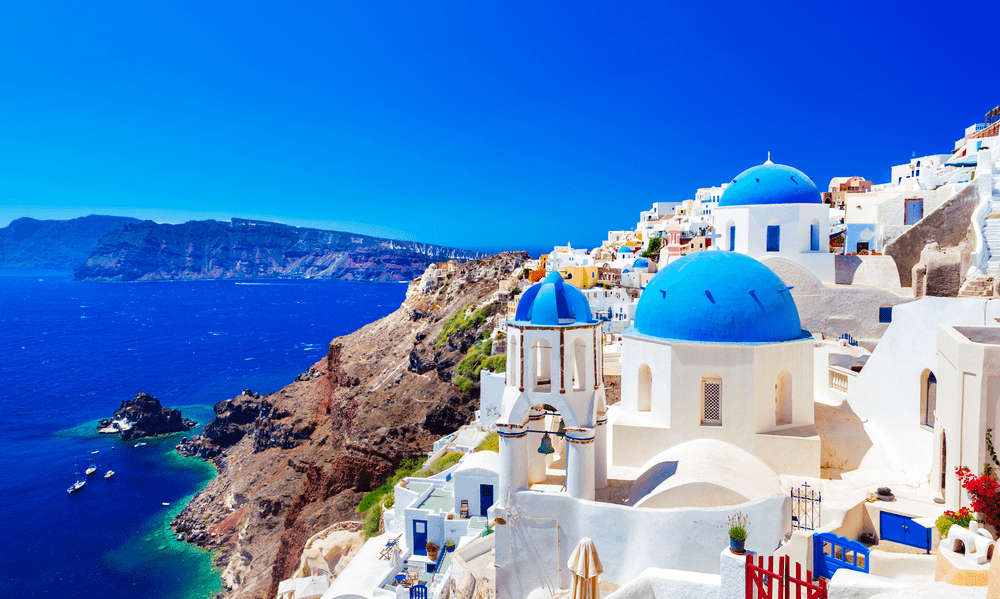 There are appropriate reasons why Santorini is famed as one of the top honeymoon spots in the world. The Aegean Sea, enchanting hotels and quaint towns make the atmosphere all the more romantic. Fira and Oia, are the first names that come to mind when people ponder about where to stay in Santorini.
Although there is an abundance of things to do in Santorini, it can be assured that nothing can beat enjoying a beautiful sunset here with your better half.
Crete island:
Crete is the largest island in Greece, Crete is blessed with an amazing range of scenery. It's historical spots, captivating culture, dramatic landscapes, amazing mountains, barbaric beaches are just some of the features that define the special character of the island.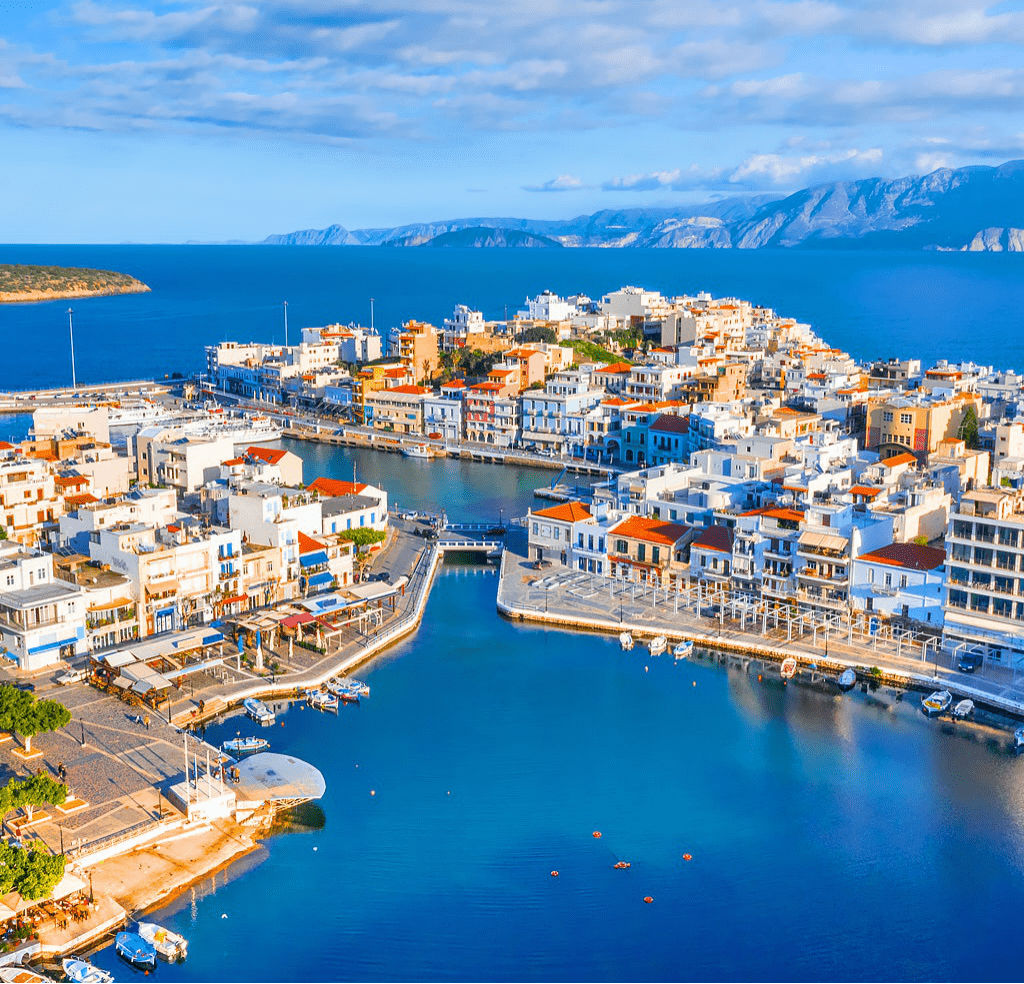 Lygaria, Elafonisi beach, Seitan limania, Agiofarago, Leraptra, komos beach offer extremely stunning views. It truly is a unique destination of natural beauty and rich history. You would not find a single dull moment with everything to explore on this spectacular island.
From remnants of the ancient greek rulers to modern cuisine, this island has it all and more. What's more spectacular about this place? It is one the cheapest places in Greece!
Mykonos town: 
Mykonos town is a place full of glamour and charming beauties. It is increasingly famous for its beaches and night-life. When you visit Mykonos town there are so many spots to see and enjoy; the stunning Mykonos windmills, Matogianni street, Delos, and the old harbour are some of the fascinating spots of Mykonos town.
Summer is the best time to visit Greece, when this island bursts into life. Because all the attractions are open during that time. Summer usually comes around in October in Greece, the weather is typically nice and warm ensuring that honeymooners will enjoy their time here.
Nevertheless, Mykonos is the awe-inspiring  Greek town that gives you the best of the culture as well as loads of historical places to discover. Therefore, it would definitely provide the most memorable honeymoon experience. 
Rhodes:
Rhodes is one of the most famous tourist spots in Europe. The crystal clear beaches, the surprising views and most importantly one of the seven wonders 'the Colossus of Rhodes' have made Rhodes world famous.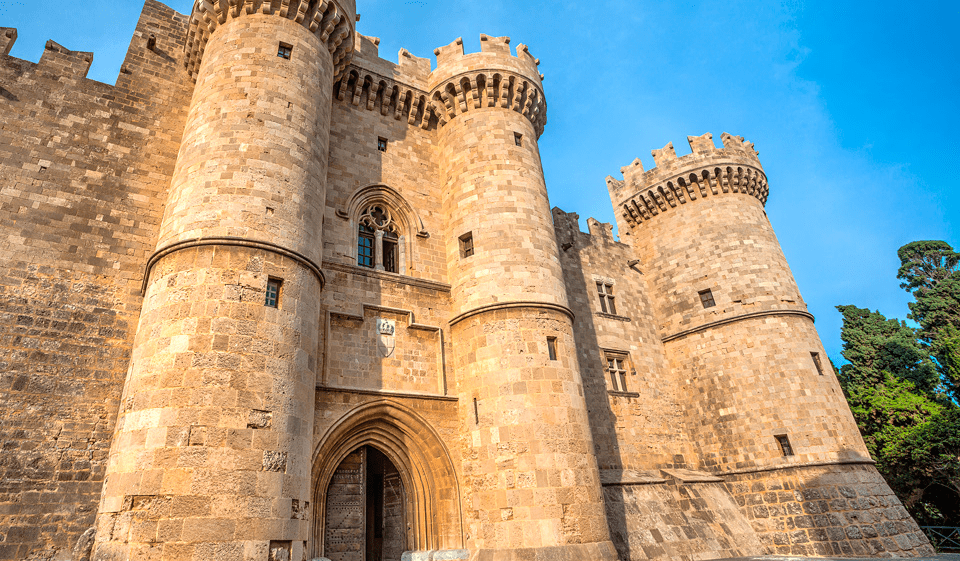 It's known as the "knights" island due to its impenetrable infrastructure and elegant looking medieval castles made for the higher officials in the past. Mandraki, Lindos, Faliraki,Agathi beach, Acropolis of Rhodes are some of the most attractive spots to visit in Rhodes to enhance your romantic experience even more.
If you're looking for a honeymoon destination, Greece would be highly recommended. It will be the best destination for your first holiday as a new couple.You'll keep the unforgettable memories from your Greece vacation in your hearts.