Ski resorts in New York City are some of the most fascinating places for visitors in winter. The ski resorts in NY are closer to New York City, for which it is easier to reach the winter paradise within a short period of time.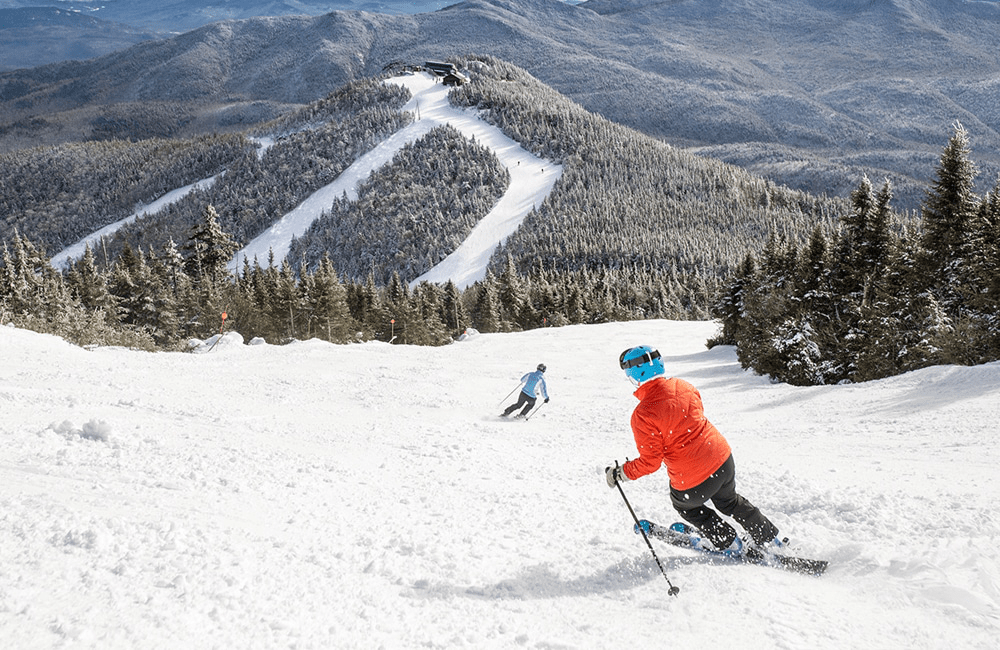 Many ski resorts offer a wide array of family friendly activities perfect for the kids to enjoy their time in the snow and come to feel fascinated about the wonderful winter sport, skiing which seems like to be one of the best things to do in New York.
1.Gore Mountain :

It is the largest and most famous ski resort in New York with a modern infrastructure and an old age complexion spreading over 4 peaks in the Adirondack mountains. This winter getaway destination has around 110 ski trails and a vertical drop of 2,547 feet.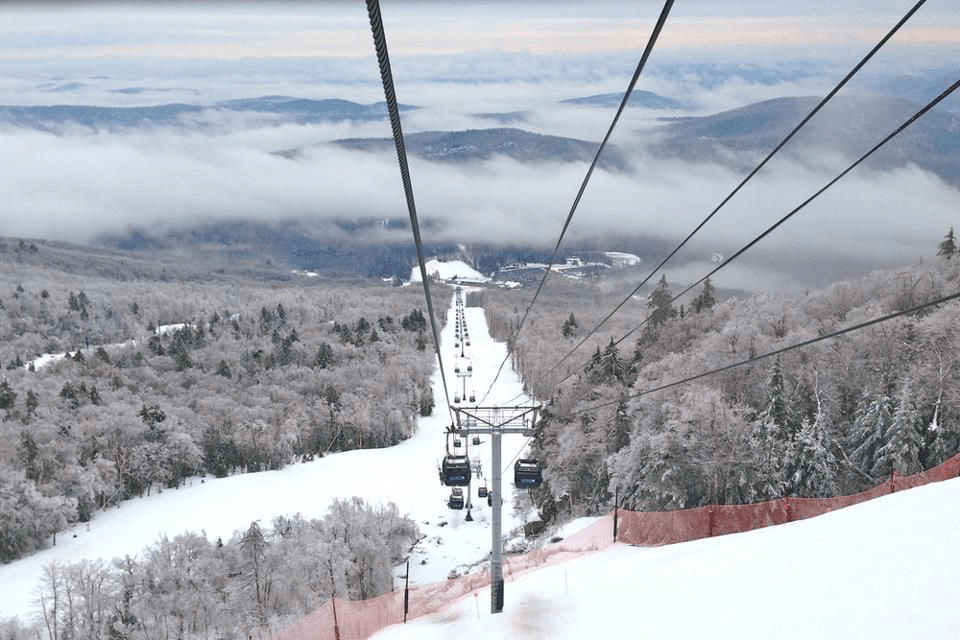 Definitely this place has enough terrain to suffice suitable for expert skier's requirements. The mountain consists of 14 lifts, an eight-passenger gondola and two high-speed quad chairs. Moreover, trails for snowshoeing are available. Every year the resort just gets better, this year is no exception, they've optimised their traveller's convenience by upgrading their older chair lifts into brand new quad chairs. They also provide many different dining options, like grab-and-go cafeteria-style or dine-in style.
2.Whiteface Mountain :

Whiteface mountain is one of the best ski resorts in New York and is widely known for having the greatest vertical drop in the east. It has earned immense fame by hosting the winter olympic twice and offering a grand celebration.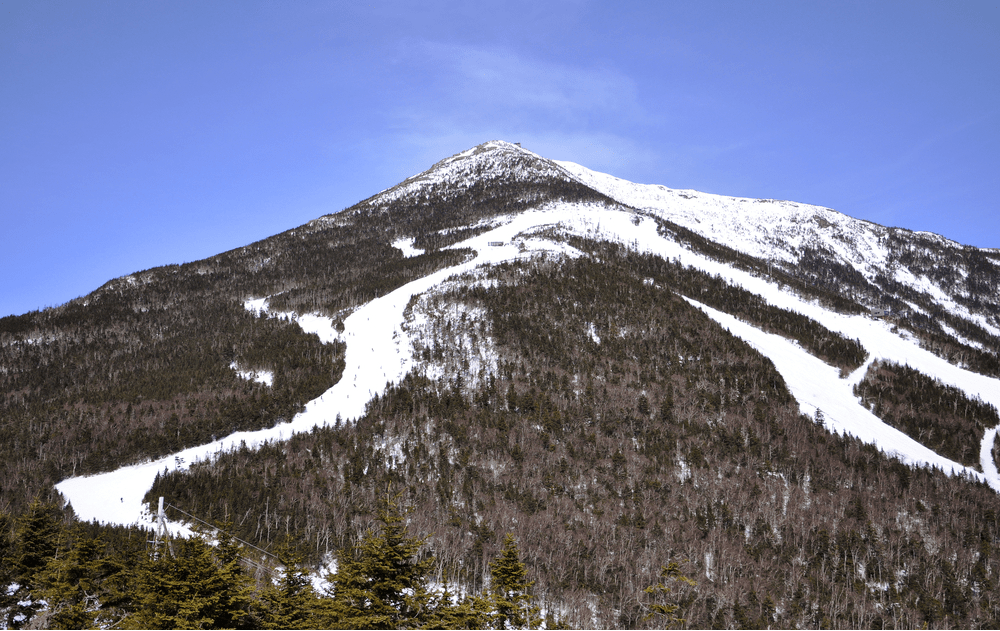 Over there you'll find 3,400 feet of snowy terrain in which there are more than enough ski trails for advanced skiers to ensure that all skiers leave with a smile on their face. What's more? The ski resort offers skiers to enjoy lake placid skiing which is quite unique, as many resorts can't offer such opportunities. One can easily spend an afternoon or evening simply by roaming around in the delightful main street, soaking up the spectacular view of the adirondack mountains. The ski hill also features a 2.1 mile long leg burner, the Wilmington Trail, one of the longest intermediate runs in the Northeast.
3.McCauley mountains :

Situated in the the city of Old Forge which earned a name among other best small towns in New York, this mountain is on par with many other ski resorts despite its trivial appearance. Its 633-ft vertical drop consists all the skiing boasted by ski areas which are thrice bigger in size.
It offers Twenty-one slopes and trails extending 1 mile, two T-Bar lifts, rope tows, and a double chairlift. Astonishingly, skiers moving out of the beginner ranks achieve a plus point as well. These resorts have an annual snowfall of 281 inches, and has reached even 400 inches. In addition to the soothing natural snowfall, snowmaking and exceptional grooming at McCauley ensures the best views for over 100 days of skiing annually. Not only is it amazing in the winter. But also this place displays one of the best fall foliages during the fall season in the world.
4. Hunter Mountain :
This ski resort situated in the town of Catskill, is just 3 hours away from New York. It offers 240 acres of snowy terrain of which 85% is evenly distributed to the beginner and intermediate skier, the rest 15% is given to the expert level skiers.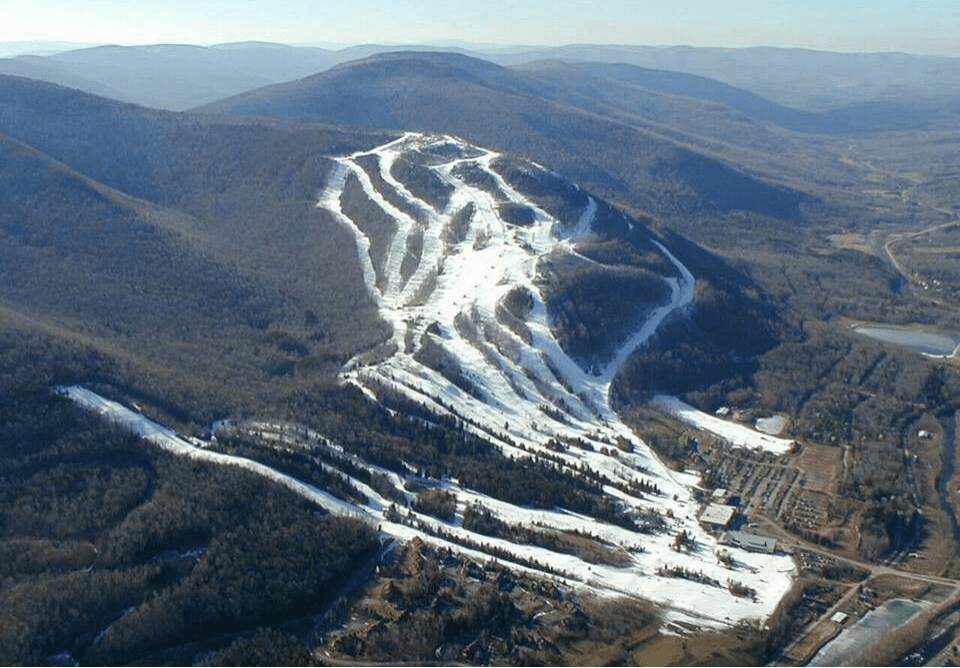 The resort provides four terrain parks spread out around the mountain and 67 trails serviced by 13 lifts. Also, guides provided to ensure safe ice-climbing expeditions to the top of Hunter Mountain. However, those who would prefer something calmer and more peaceful will have no trouble finding relaxation in the Mountain club spa. Cheer your heart and soul in this amazing resort.
5. Windham Mountain :
The Windham Mountain ski resort is present in Catskill. And is easy to get to New York within a short period of time. Its amazing ski resort offers a gigantic 1,900ft of vertical drop and majestically spread out over two mountains.
It offers breath-taking views and an authentic ski experience around the 54 runs covering 754 acres of terrain. You'll definitely be exhausted before you can finish every single run. The resort's known for being a hot spot for skiers. It has every imaginable bump and crazy turns to attempt. You can rest assured if you're wondering "if it's safe for beginners here or not?" The resort provides a dedicated ski trail for beginners to learn the fundamentals of snowboarding and others. For children, there exit many engaging activities at the adventure park like tubing, snowmobiling, and ice skating. A wide variety of accommodations also extended, making it a great place for families to visit.
6. Belleayre Mountain Ski Center :
This reasonably priced, family-friendly, and beginner-friendly ski resort located in Catskill, is ideal for day-trippers from the Big City. It offers a vertical drop of more than 1400ft along with 50 named runs from which beginners given a sufficient portion to practice.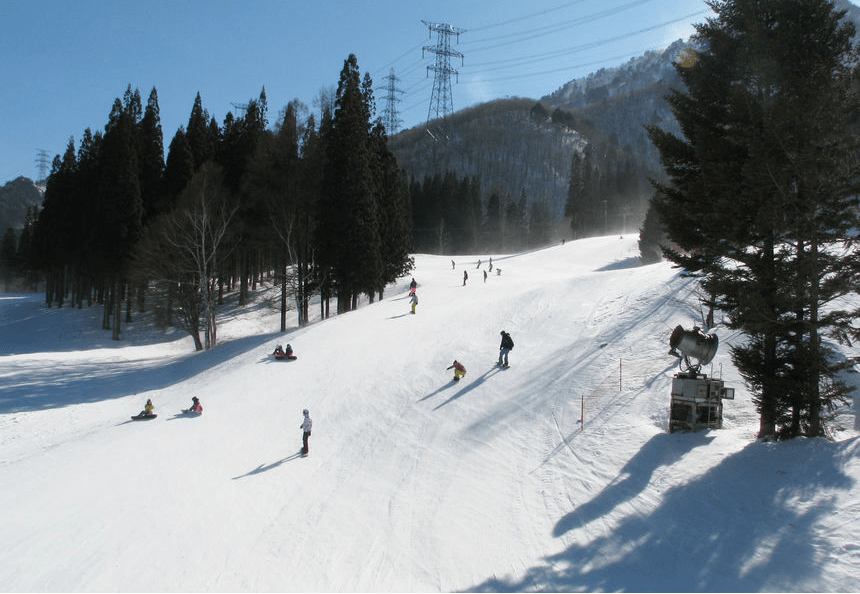 In addition to the skiing, they provide top-quality ski instruction at the snow sports school and skiing lessons. Accommodations and other amenities are provided, at first when you lodge in you might find yourself stranded in the middle of no-where, however 10-15minutes later you may find many restaurants serving fresh and high-quality goods.
7. Holiday Valley Ski Resort :
As the name suggests this ski resort in New York is a place where you can get a chance to relieve all your stress from your hectic urban life and take a knee-deep in the amazing snow there.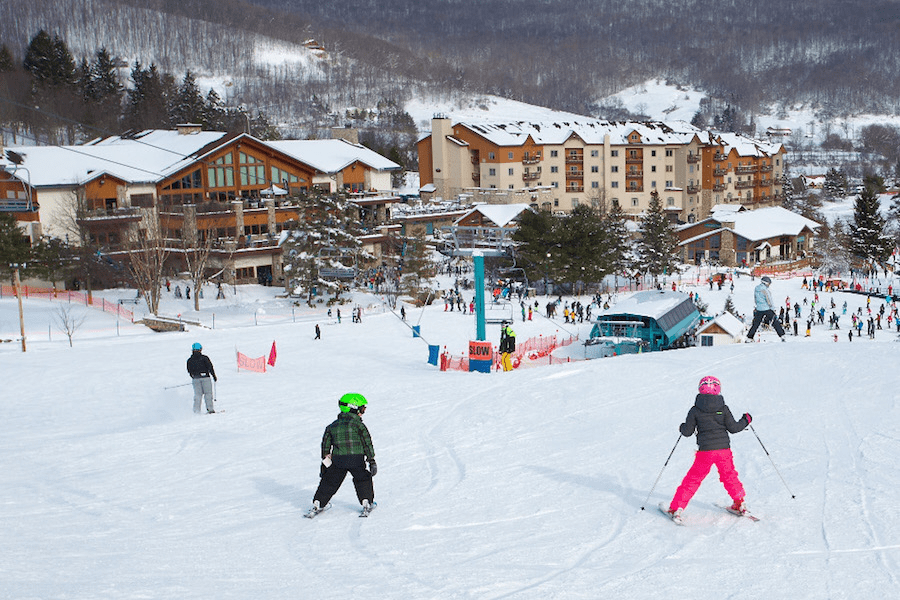 You'll be flabbergasted by the abundant snow and gorgeously extensive terrain that makes up for its insignificantly small vertical length. No matter where you wander off in the mountain you are certain to find long straight cruisers, steep short black diamonds, or twisty routes down through large evergreens. There is a vast diversity of things to do knowing that the place has three base lodges. Also, a great ski school, and other off-mountain adventures like tubing. Some of the accommodation they provide there is amazing as some rooms overlook the hills. And has a wonderful outdoor hot tub to relax and thaw your frozen body.
8. Bristol Mountain :
The Bristol Mountain claims the title of the greatest vertical with just over 1,200 feet and the longest run in the Upstate New York region. The snowy terrain offers a variety of terrains well suited for beginners and intermediates. Depending on your interests you'll find some entertainment and action around the mountain.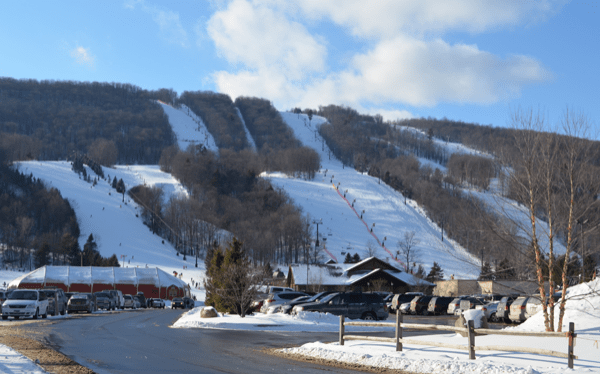 Its large base area has good dining options and a top-notch ski school that will have you up. And skiing with confidence in a short period of time. Many skiing activities present at the resort such as the morning stars preferred by the speedsters. And the upper galaxy course for skiers that enjoy long, wide-open cruisers. This is just scratching the surface of what this resort has got in store for its visitors. you can check out their calendar and see their exceptional job of planning fun activities for you.

Of the 43 ski resorts in and around New york. These are the best ski resorts that you'll find in New York and near New York City. All of them provide many skiing facilities for all ranks of visiting skiers. Moreover, they provide a wondrous view of nature with a pleasant and relaxing aura. The feeling is something you wouldn't want to miss out on. So when visiting any New York cities for travel make sure to visit these places or else you'll miss out on a great deal of entertainment.