The best small towns of New York are there to offer gratifying escapes for the travel enthusiasts to take a break from this robotic city life. The idyllic towns of NY offer you not only the liveliest festivals, quirky shops, fancy dining but also avails skiing opportunities, hiking trails, and vibrant nightlife!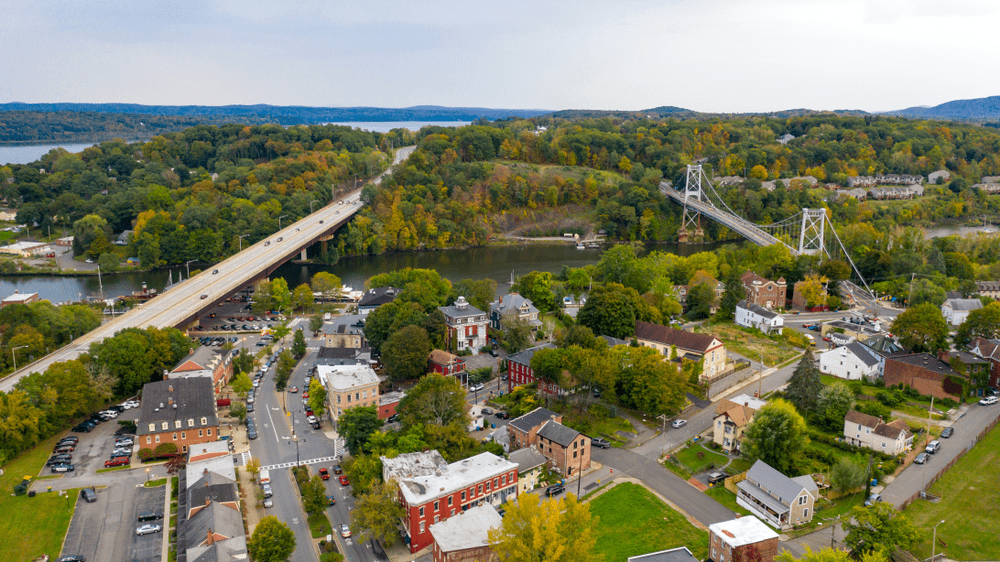 New York, though mostly famous for its super active city life, has many serene towns that are perfect gateways for peaceful tours. The best small towns in New York Cities have uncountable interesting things for the tourists, starting from all-year-round festivals in Saratoga Springs, artsy galleries in Woodstock to ice skating and skiing facilities in Lake Placid. Whether to get lost in the magical serenity of Tivoli or to stargaze lying under the sky of New Paltz or to stroll around the streets of the hamlet of Narrowsburg is totally your choice to make.
1.Saratoga Springs :
If you are looking for elegant natural beauty spots to spend your holiday then Saratoga Springs is one of the best small towns in New York to be on your list.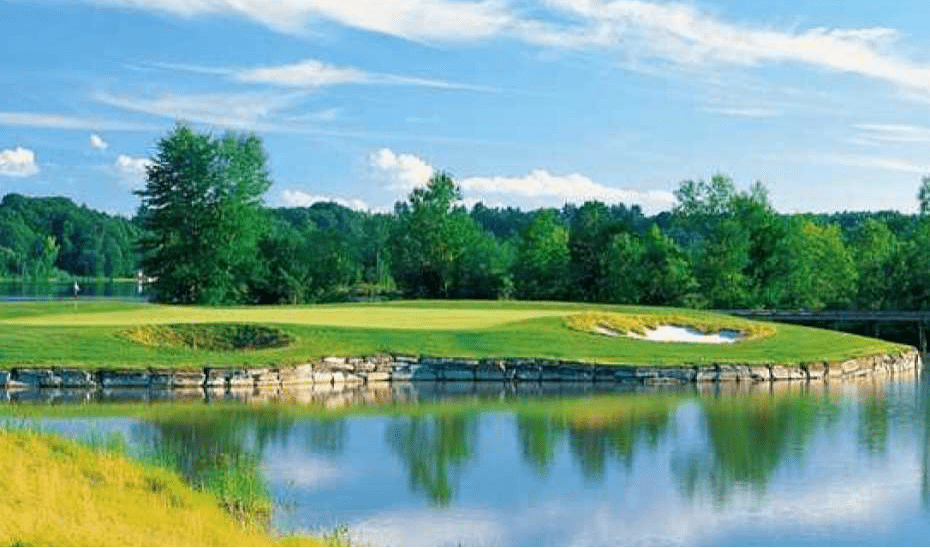 This small town of New York is famous for both exciting historical and cultural centers. Visiting the Saratoga Race course is one of the top things to do in NYC. Many events are being planned in the town like Trivia Thursdays, DJ Friday Nights, Wilton Easter Egg Hunt for its visitors.
If you want to spectate some amazing horse paintings, don't forget to visit the National Museum of Racing and Hall of Fame. To offer furthermore for the town's visitors, there is Saratoga Spa State Park that includes mineral baths and a pool complex.
2. Skaneateles :
A crystal clear deep blue lake alongside a beautiful downtown is what best describes Skaneateles. Filled with serene beauties and relaxing views, Skaneateles is beautiful town of the New York state for travelling.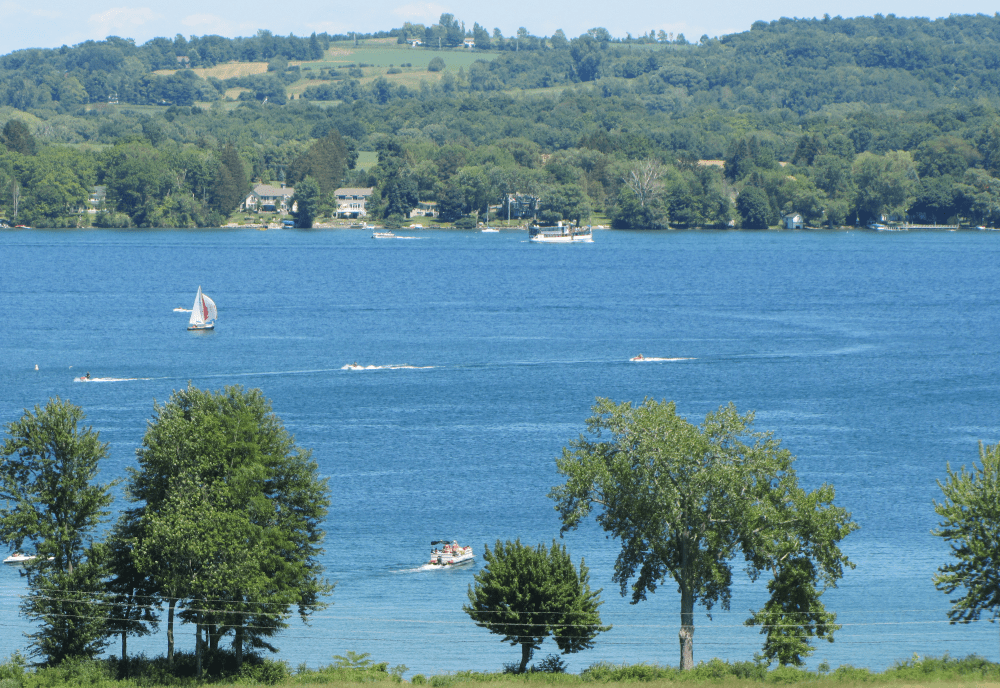 In order to experience the town fully, you must participate in the annual Curbstone Festival which offers the scope to come across 25 local merchants. The Baltimere Woods Nature Center is a very attractive place that feeds the senses of travelers. For comfortable accommodations, the town's famous are Skaneateles Suites, Skaneateles Suites Boutique Hotel and Mirbeau Inn & Spa Skaneateles.
Moreover, the town has Patisserie, Rosalie's Cucina and Skaneateles Bakery to please your appetite to the fullest. Two equally magnificent travelling spots of the town are Anyela's Vineyards and Charlie Major Nature Trail.
3. Lake Placid :
Lake Placid includes in the top-notch winter destinations of New York that offers bobsledding, skiing and ice skating. Being selected to host two Winter Olympics, the town is a wonderland for all.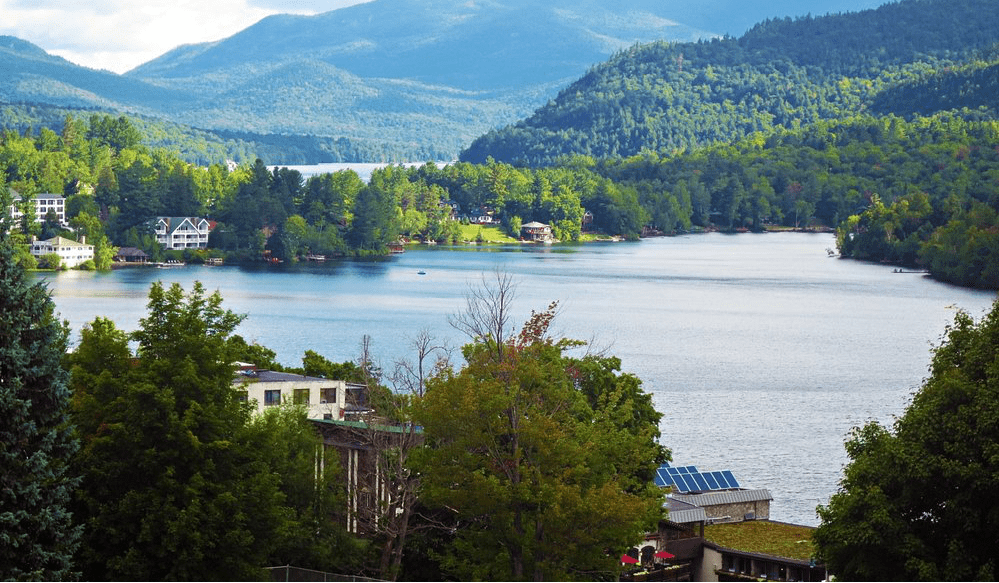 If you dare to make your trip ten times adventurous, try ski jumping at Olympic Ski Jump Complex. One can try bobsledding at the Bobsled and Luge Complex or simply pass a relaxing evening at the beautiful Mirror Lake. Here, the accommodation facilities are slightly expensive but the amenities they provide are worthy.
The Whiteface lodge and Mirror Lake Inn Resort and Spa are two of such places that offers the best ski resorts of New York. To enjoy fancy foods with stunning views, visit the View Restaurant.
4. Hudson :
If you are willing to escape the hectic city life, then visit Hudson, the perfect artsy destination for couples as well as for tourists. For a weekend gateway, Hudson has been in the top chart for long among the New Yorkers.
The Hudson River is a must see for the travelers to click beautiful photos in picturesque backgrounds. The town has recently converted to mega shopping destination and the globally collected antiques are favorite among the tourists. Safe train routes, art galleries, cocktail bars, furniture stores are some of the mentionable features of Hudson. To get a glimpse of colorful New York City at night, you need to pay a visit to Half Moon because that place always reserves a spot for you!
Offering more to the visitors, there is Greenport Conservation Area for hiking and Crimson Leaf Alpaca Farm for a soothing car drive. Here, in Hudson, you will find WM. Farmer and Sons, the Wick Hotel and the latest Maker Hotel for a cozy and convenient staying.
5. Greenport :
While travelling to Greenport, the sweet scent of the sea makes your heart filled with cheers even before catching the sight of it. Sitting on Long Island's North Folk, Greenport is very welcoming and knows exactly how to treat the town's visitors.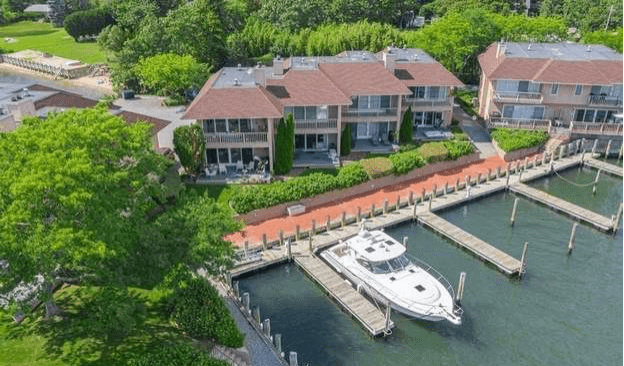 Fifth Street Beach and Goose Creek Beach are well known for its ambience and included in the best beaches in NYC list for its staggering beauty and tranquility. Likewise, the Railroad Museum of Long Island, Antique Carousel and Greenport Jail Museum are also alluding to the visitors.
If you are search for comfortable place to stay, then choose one from Harborfront Inn, Sound View Greenport and Silver Sands Motel. Some fine dining to make your visit worthwhile are available at Sterlington Deli, Lucharito's and The Frisky Oyster.
6. Tivoli :
Tivoli may seem a very small town to you but it's charms will leave you mesmerized. Recently renovate, Tivoli has arranged portable coffee shops, pubs with wide whisky collections and fancy stores for the visitors and locals.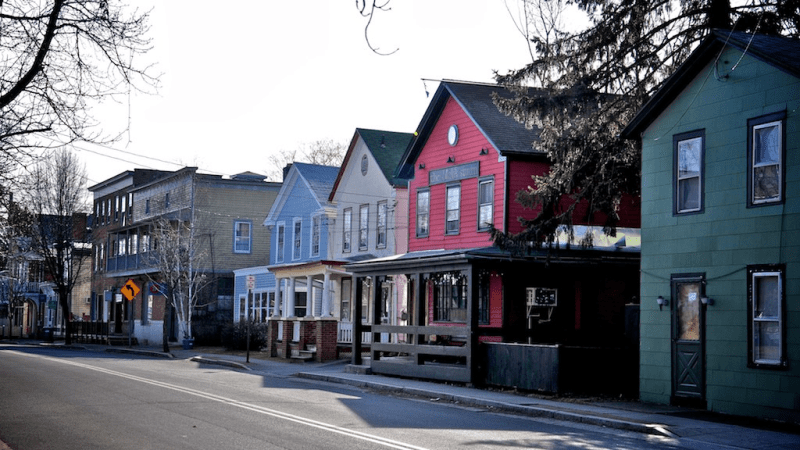 If you wish to make the best use of your trip then hike or kayak at Tivoli Bays or catch a live performance at Kaatsbaan International Dance Center. Another place to add to the list is the Falling Waters Preserve which is as tranquil as it seems, a perfect spot to relax your mind and soul.
The Corner Restaurant at Hotel Tivoli is hard to miss because of its grand outdoor seating arrangements and top-notch menus.
7. Ithaca :
Numerous historical buildings stand on this pretty college town of New York creating a magical vibe. Ithaca is home to the Cornell University and the natural beauty of the shores of Cayuga Lake is spell bounding for every tourist.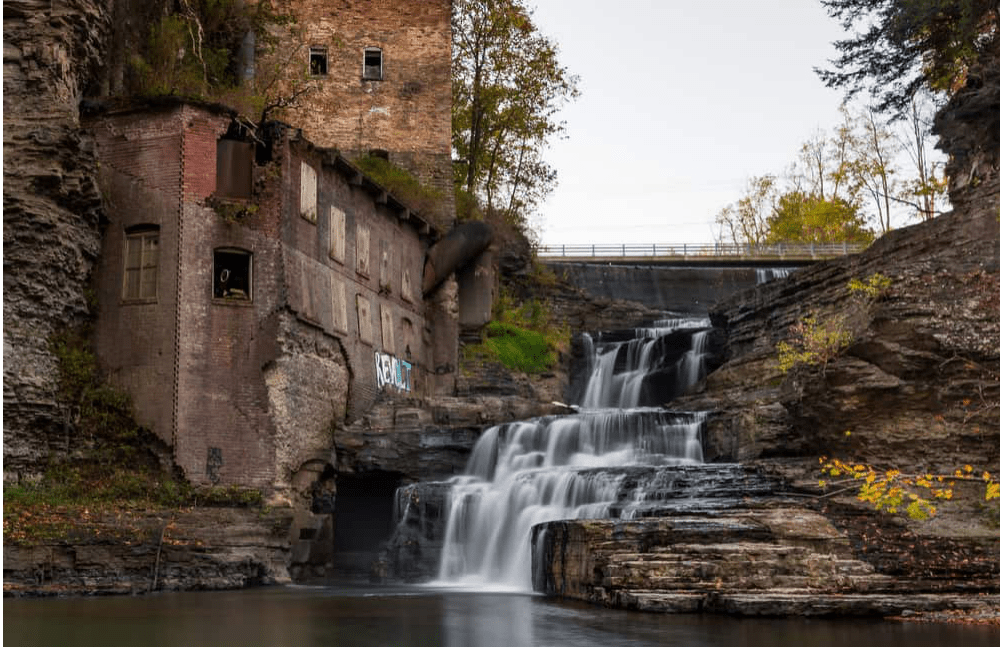 If you wish to make full usage of your trip to Ithaca, visit Robert Treman State Park as well as the Buttermilk Falls State Park. The most vibrant tourist attractions in Ithaca are Ithaca Falls Natural Area and Cascadilla Gorge Trail. These stone trails are marvelous vantage points making Ithaca one of the best small towns in New York.
To experience a luxurious staying, one can book a suite at the Statler Hotel at Cornell University. Some budget friendly accommodations are available in La Tourelle Hotel and Hilton Garden Inn Ithaca. In order to taste some exquisite vegetarian items, visit MIX kitchen and Bar.
8. Woodstock :
This mountain town is much more than just a small town situated at the foot of Catskill Mountain.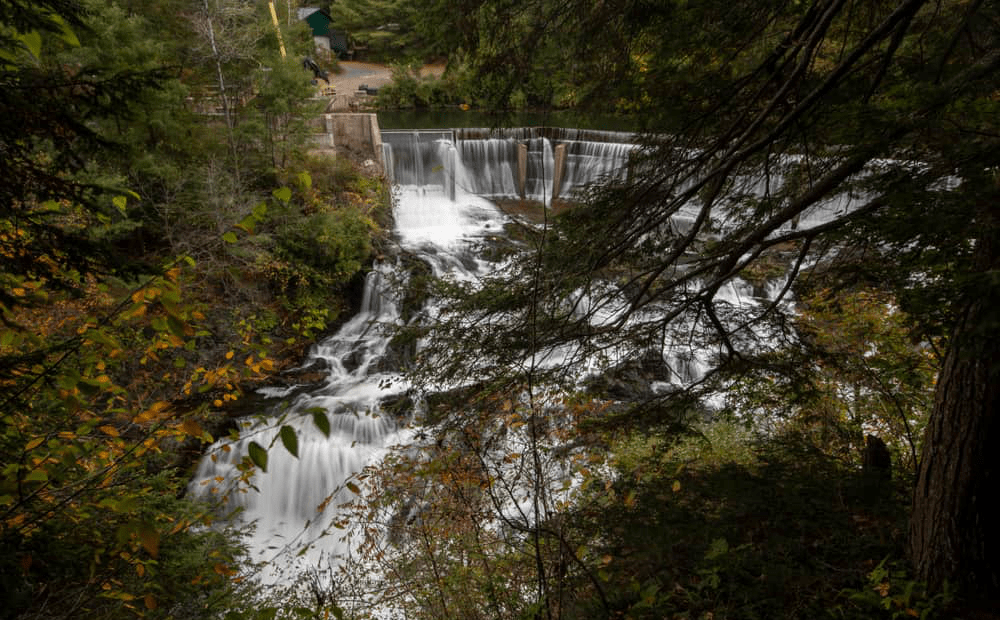 The town retain its fascinating attributes with dozens of galleries, boutiques, nature preserves and hiking trails. One can wish to hit the trails in Catskill Park and visit the Ashokan Reservoir to spend quality time with family, friends and partners. The spirited Tinker Street is so colorful and lively that a single stroll will uplift your mood.
The Maverick Concert series arranges fantastic summertime shows worth attending. Even though the famous eponymous concert was not held in the town of Woodstock, the town has always been a haven for musicians and artists.
9. New Paltz :
Home to Mohonk Mountain House, New Paltz is popular to New Yorkers as a wonderful vacation spot.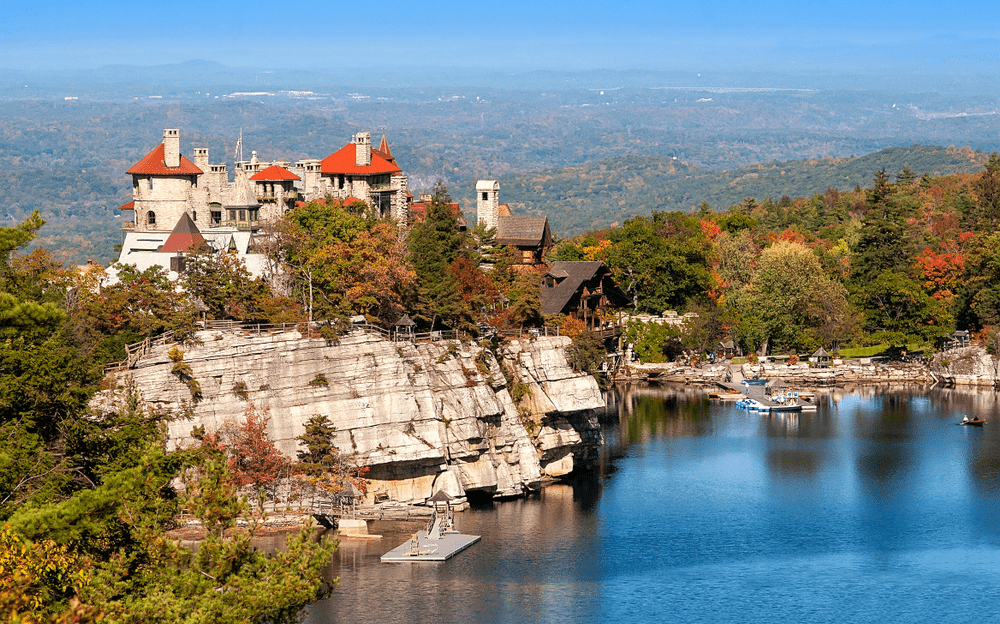 Located 83 miles north of Manhattan, this sweet town is one of the best small towns in New York for its impressive features like Shawangunk Ridge, Huguenot Street Historic District, Wallkill Valley Rail Trail and many more. The town is filled with buildings dating back to the early 1700's and its vintage vibe plays a great role in its attractiveness.
If spending a night under a sky full of stars is one of your favorite things to do, then check out Bradley Farm Campsite. Having some sandwiches at Main Street Bistro by Lake Mohonk in a family picnic also sounds soothing to many.
10. Lake George :
The town named after a 32-mile-long marvelous vacation gateway is one of the best small town in New York.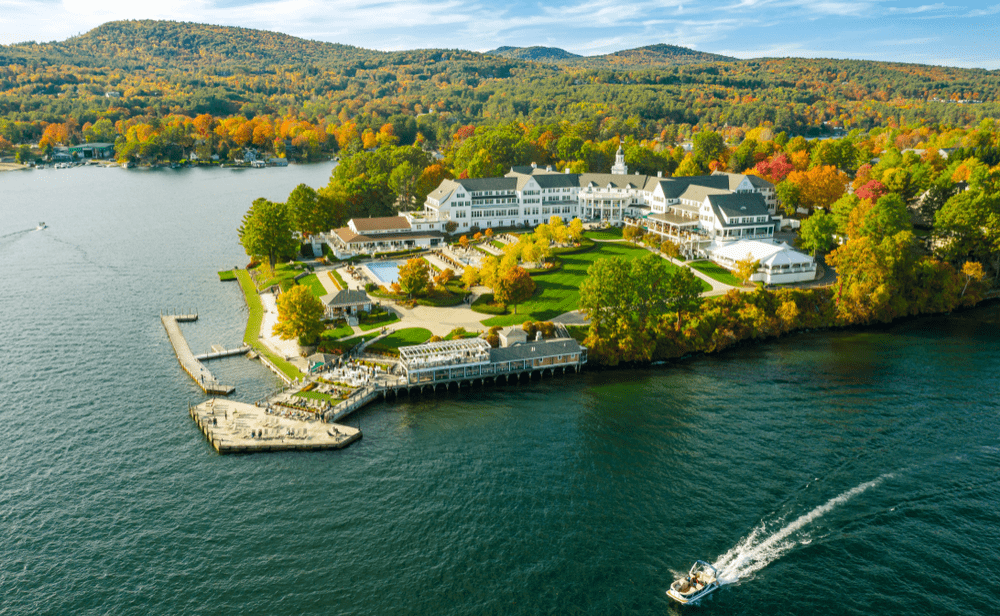 The two great forts of America, Fort William Henry and Fort Ticonderoga, both are significant tourist destinations of the town. To make yours kids have the best summertime vacation, visit the Great Escape and Splashwater Kingdom, New York's one of the largest amusement parks. One can click some serene photos for collection while standing high in the Prospect Mountain.
Some budget friendly scopes of accommodations in Lake George are Nordick's Inn and Admiral Motel. If you are up for a secluded but expensive staying in the town, then choose Tea Island Resort. Charlie's Bar Kitchen, Bistro LeRoux are some great places for great feasts.
11. Cold Spring :
Best known for is beautiful 19th century buildings perched beside the Hudson River, Cold Spring is a town of absolute beauty.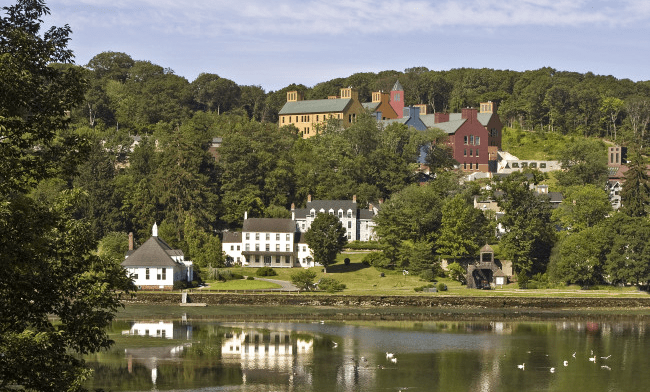 An hour train journey from new York's Grand Central Station will lead you to Cold Spring. The town is a rural area rich in historical and natural treasures for locals as well as the tourists. You certainly cannot miss the Pollepel Island, a small oasis between Cold Spring and Beacon and its historic Bannerman Castle.
To make your travel in Cold Spring even more interesting, explore Stonecrop Gardens and hike Breakneck Ridge Loop. Walking along the Main Street, visiting the Little Stony Point and stopping by the West Point Foundry Preserve are some fun activities that make Cold Spring one of the best small towns in New York.
12. Aurora :
Grab a cup of coffee and sit beside the Cayuga Lake to experience a surreal pleasure in this captivating village.
The town is mostly famous for its refreshing outdoor moments, So, you may wish to enjoy an outdoor meal and taste some innovative cuisine at 1833 kitchen & Bar or get a takeout from a Fargo Bar & Grill. There are scopes of taking tranquil boat tours at Bianconi Tours.
Moreover, the Long Point Winery is a vantage spot which is a must-see for the travelers to witness the mystical sunset view. The Aurora Inn, E.B Morgan House and Roland House are some of the charms of the town because these attract tourists for a comfortable and serene place.
13. Narrowsburg :
The Hamlet of Narrowsburg is located 2.5 hours from New York City that sits on the Delaware River. It's is one of the best small towns in New York, whether for a super active trip or a low-key weekend.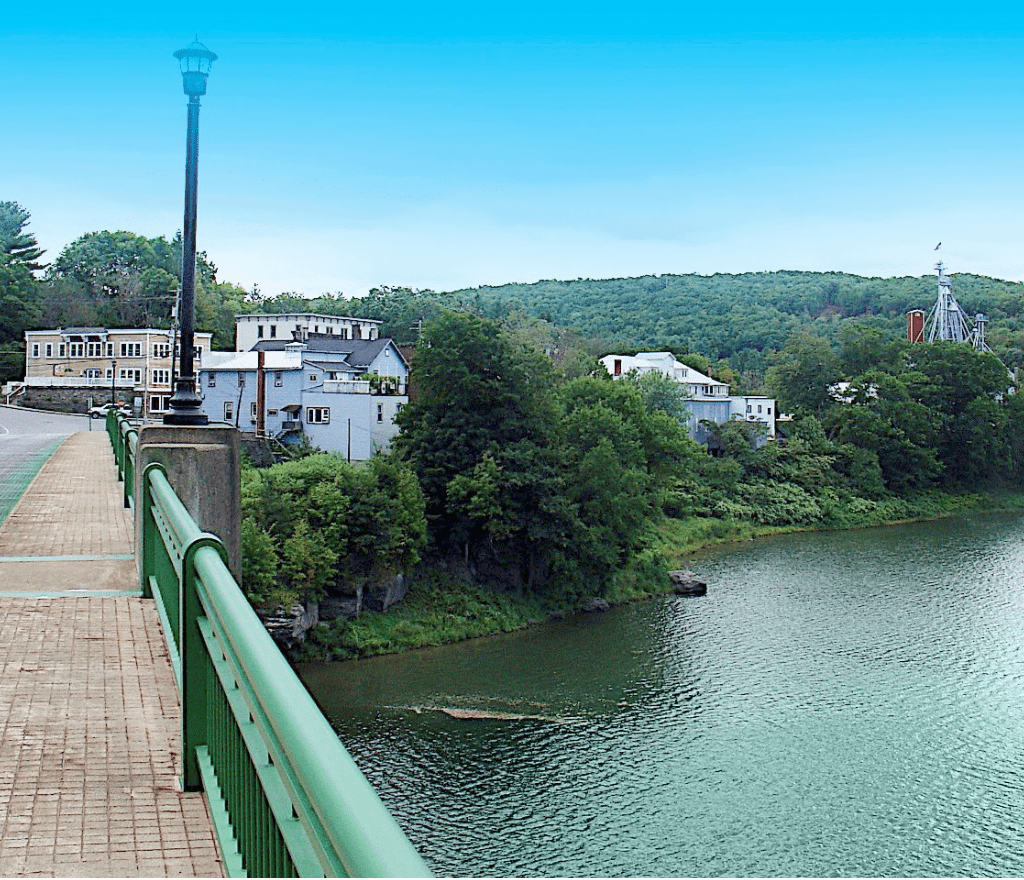 Just after you hit the road of Narrowsburg, enjoy the peace times and dove paintings on the sides of the barn. Don't miss to turn towards The Hawk's Nest which is classed one of the most scenic divers. If you are not looking for an extreme sport, head towards the Tusten Mountain Trail, a 1.5 serpentine trail with awesome views.
Offering friendly pet policy and beautiful landscape, the best Inn in the town is the Moonriver Inn. One can give a good head start of the day by having staple breakfast at the Tusten Cup. For lunch and dinner hit The Heron, famous for farm-to-table fare.
14. Rhinebeck :
Nestled in the Hudson Valley, Rhinebeck is a charming historic town that has many outdoor enthusiastic places to explore.
The must-sees of the town are Wilderstein Historic Site, Omega Institute, and the Ferncliff Forest. In addition to its already existing amazing natural spots. Indeed there are Northern Dutchess Botanical gardens and the gallery for alluring the tourists with the town's aesthetics.
The Brittany Hollow Farm is a vibrant place fired with many colorful flowers which is worth a visit during springtime. For resting, one may choose from Mirbeau Inn & Spa, Rhinebeck motel and Hide-away suites Bed and Breakfast. Pizza lovers must not forget to checkout Pizzeria Posto and Bread Alone.
15. Ellicottville :
Regarding the most peaceful place, Ellicottville is one of the best small towns in New York. No doubt at all.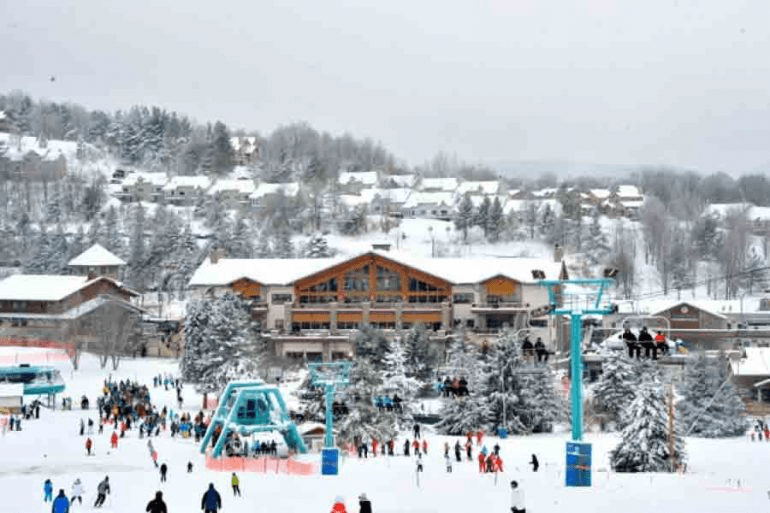 Strolling from one quirky shop to another, one can explore this amazing village simply by foot. There is Ellicottville oasis spa that is as rejuvenating as waking up after a sound sleep. Travelers gather here in winter specially to ski at HoliMont Ski Resort. To get a view of 250 interesting steel sculptures visit the Griffis Sculptures Park.
Holiday Valley is a fun spot to spend time with children with many outdoor activities. Tamarack Club and Wingate by Wyndham Ellicottville are two favorable places to stay for travelers. The Grin Mill and Dina's restaurant are two places to pick up the classic American food taste.
16. Beacon :
Just 60 miles far away from New York City, Bean is one of the favorite towns to art lovers.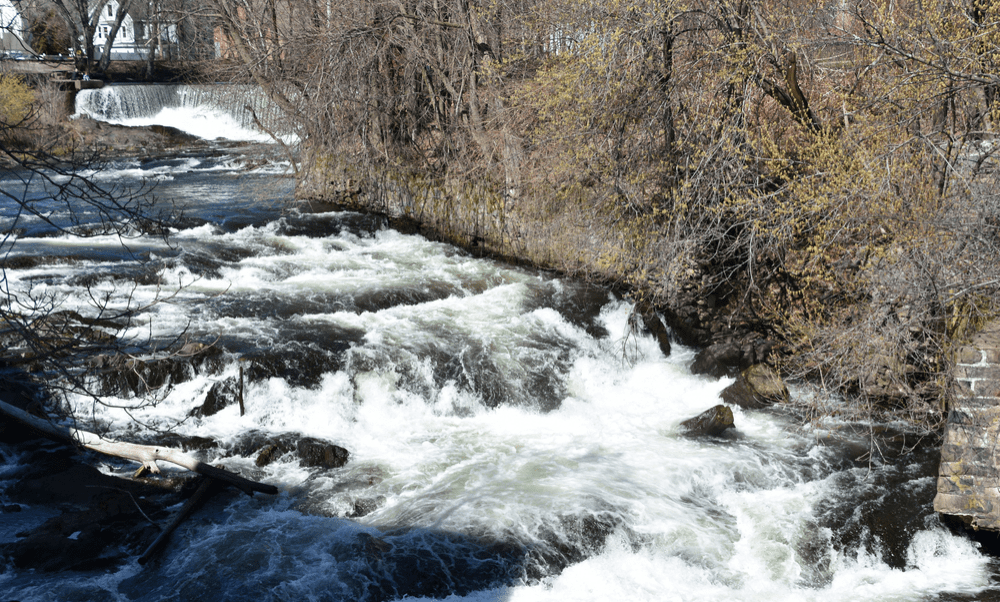 The stunning museum, Dia Beacon is a place filled with contemporary and modern art including great food. If you have already made up your mind to visit Dia Beacon, then visit the beautiful Mount Beacon Park as well. It is a beautiful upstate spot to wander around.
To satisfy sweet-tooth, visit Towne Crier Cafe that offers some of the most appealing pastry and dessert. Multi types of cuisines are available in Brothers Trattoria, Homespun Food, Kitchen sink Food and Drink. Lastly, you may want to hit the pavement specially on Main Street to get the authentic feel of Beacon.
17. Lewiston :
Lewiston, a vivid and quaint village in Western New York, is a great place for both living and travelling.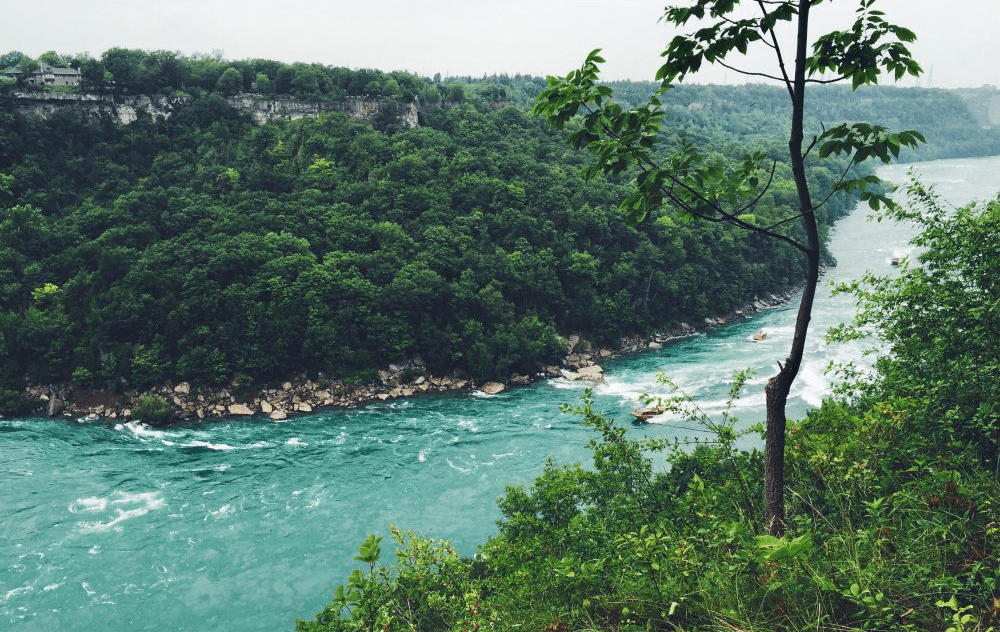 Make yourself stunned with the prudent engineering skills at Niagara Power Project Visitors Center. The construction of the Power Project is appealing to adults and children and many of its exhibits are interactive. Much history lies behind the Freedom Crossing Monument that holds Powerful meaning. No such fanfare, but the monument brings into focus the significant history of slavery in this nation. Have some risked their lives to get freed from atrocity.
You can book a suite in Niagara Crossing Hotel spa or Riverside Motel for a secured and low-budget accommodation. Some staple American fast foods are available at Taco Time, Wendy's Silo Restaurant and many more.
From mountain towns to cute hamlets, the above-mentioned are some of the best small towns in New York. Let's take a short break from the typical mundane life schedule. With so many comfortable scopes of accommodations, fancy dining, and secured culture, the small towns of New York are worth your time. Choosing any town from this list to plan a reviving holiday will not disappoint you at all. So, grab your stuff and prepare for an exciting tour in your next recess.