The best things to do in Brooklyn NY involve a huge variety of fun and exciting activities for you to enjoy. Take a walk in Brooklyn's most iconic landmark, Brooklyn Bridge, and enjoy the surrounding's breathtaking view. The enchanting gardens and parks provide the perfect escape from the bustling downtown. Brooklyn not only boasts its epic mix of vibrant festivals but also upholds an enormous art and foodie scene.
Lively nightlife filled with pleasing bars or delightful attractions make your time enjoyable. You can rest assured that you are going to spend your precious holidays in one of the most vibrant cities in the world.
With so much to explore and indulge yourself in, you are just bound to fall in love with Kings County, Brooklyn, one that tops the list of New York cities. As it is a quite daunting task to decide on where to go or what to do in such a vigorous city, we have prepared a guide for you compiling the best things to do in Brooklyn NY. 
1.Go out for a stroll in the Brooklyn Bridge :
Brooklyn Bridge is featured in so many movies that to see it in real life is an experience that every tourist dreams of. Taking a walk on this bridge is the first thing to do in Williamsburg, Brooklyn.
One of the most significant iconic structures in Manhattan, Brooklyn Bridge has its location over the majestic New York City's East River. You must visit this bridge in Brooklyn, NY to see the busy new Yorkers. You can witness the magnificent New York skyline from this bridge. Brooklyn Bridge is known to carry around 150,000 transports and pedestrians each day. Even though You relax to walk on the bridge, but you can also bike over it. If you don't like the hustle and bustle of the crowds, it is better to go there very early in the morning or late at night. 
2. Shop at the Brooklyn Flea Market :
Brooklyn Flea Mark is the place that you just can't miss when you are in Brooklyn, NY. Established in 2008, this Flea market has now been widened to a nice location along the Brooklyn waterfront.
Although, Brooklyn Flea Market, placed between North 11 th and North 12 th street at North side of East River State park, attracts visitors. You can shop here everything at a time from clothing, antiques, household products, vintage to collectibles. This place is, indeed highly preferable to the shopaholics to satisfy their need. Be sure to visit the awesome food vendors there when the shopping fatigue sets in.
3. Rejoice a peaceful morning at the Brooklyn Botanic Garden :
Brooklyn Botanic garden, one of North America's foremost public gardens, impress the travelers. Located close to the prospect park and the Brooklyn Museum, this garden is the home of 14,000 species.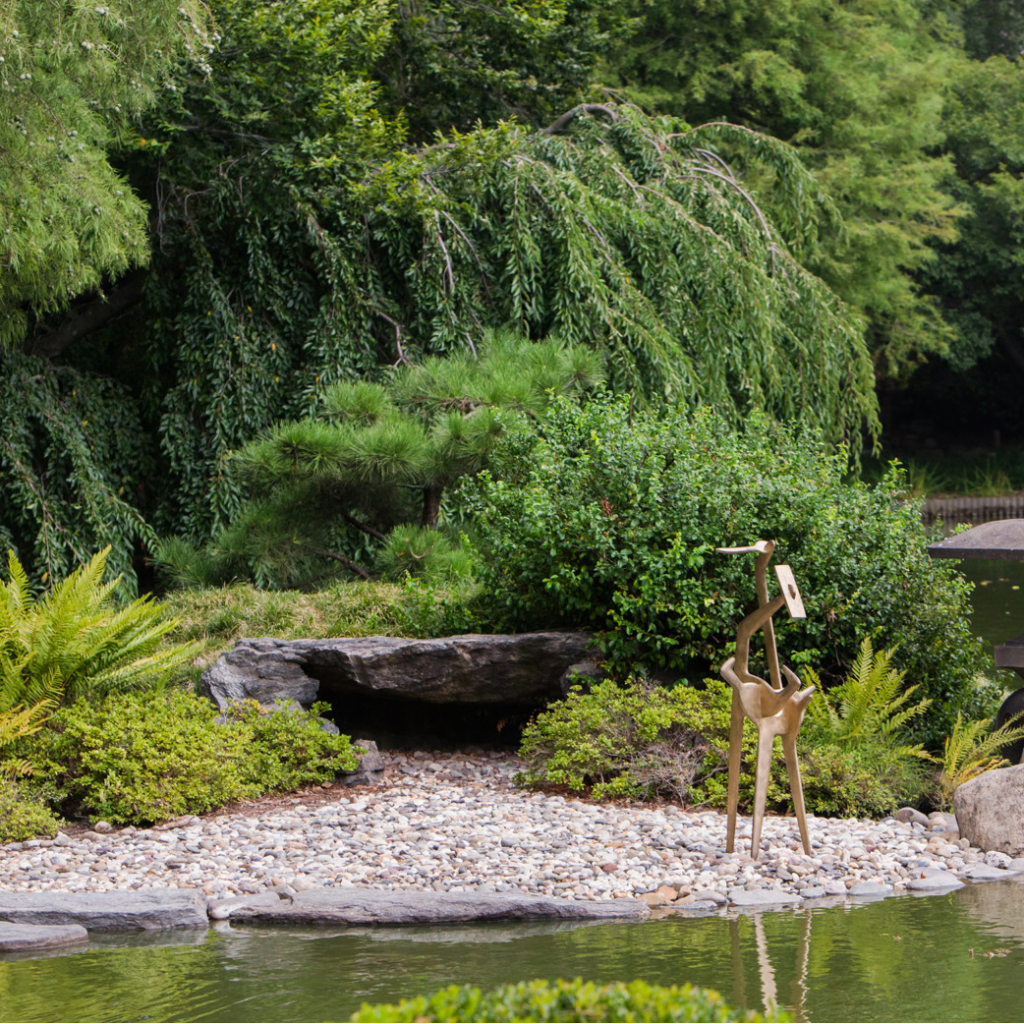 Refresh your mind by roaming around this green oasis. Brooklyn Botanic Garden features over thousand types of flora spread through a land of 52 acres. If you are lucky enough to visit this garden during spring, you will get to enjoy the Sakura Matsuri festival where the blooming of more than 70 trees along the Cherry esplanade is being celebrated. This garden not only holds indoor tropical garden and Bonsai trees, but also offers Yellow Magnolia Canteen to satisfy the visitors.
4. Spend a playful day at the Luna Park at Coney Island :
Luna Park is worthy for fun lovers and thrill seekers at Coney Island. It is an excellent place for fun, adventure and strolling along the beach.
This park is packed with roller coasters, brand new rides, games, go- karts and the Mighty Thunderbolt. At Luna park you will find a great range of fun things to do. Starting from movie nights, fun rides to concerts and the wild Mermaid parade, the list of fun activities at Luna Park is something that just cannot be exhausted. It is an appealing place with lovely atmosphere, fare price and good deals. Lots of drinks like juice, soda, cold drinks and fruit punch can give you energy and refreshment.
5. Take in the views of Manhattan Skyline from the Brooklyn Heights Promenade :
A visit to Brooklyn, NY would not be fulfilled without a stop-in at the Brooklyn Heights Promenade. A favorite destination for joggers and walkers, Brooklyn Heights Promenade boasts stunning views of the Manhattan skyline.
Visit this place at night to view how New York city at night feels like. It has an atmosphere that enables you to sit and relax while enjoying the spectacular views of the Manhattan Skyline. From this promenade, you may have a great view of Statue of Liberty and Lower New York. You are sure to get charmed by the lush town houses and mansions that line the promenade. Sight of sunset from Brooklyn Heights is also a memorable experience.
6. Devour seafood at Pilot, Brooklyn
For the seafood lover, a Pilot restaurant in Brooklyn, NY is a heavenly place. A oyster bar, Pilot is among one of America's most amazing wooden schooners.
Pilot showcases oysters that sustainably harvested and presents a short menu of seasonal plates prepared by a nationally celebrated chef, Kerry Heffernan. A boat docked off Brooklyn Bridge Park and the magical scene of the harbor, enchant the visitors. So if you are pondering about what to do during the night in Brooklyn, then having dinner at this place is a must to include in your list of things to do in Brooklyn at night. You can try here nice seafood, lobster roll, Oysters Aperol Spritz.
7. Grab a bite in Smorgasburg :
Smorgasburg is a great weekly open air food market containing 100 local vendors. New Yorkers go to Smorgasburg to take taste here in Brooklyn.
For the love of food, you have to visit Smorgasburg in Brooklyn to enjoy delicacies that renowned worldwide. Moreover, Brooklyn's famed Smorgasburg is a widely favorite open-air food flea market featuring about 100 vendors serving tasty yet cheap snacks. Cantonese fried chicken, smoked meats, mozzarella sticks, and pastrami sandwiches are among the best dishes to eat in Smorgasburg. This is an event that stands rightfully on the list of best things to do in NYC.
8. Have a sporty day at the Brooklyn Bridge Park :
This park itself is such a marvelous getaway to spend time with the family, beloved one or friends. Located beside East river in New York city, it is a world class park with recreational facilities.
In this 85 acre park area, you can lounge on the lawns, head out on the trails, or even enjoy some delicious snacks at this park. You can also hop on Jane's carousel to relive some memories from childhood. Visitors enjoy here boat launches, basketball courts and pebble beach. Oceanfront promenades, lush gardens and breathtaking city views are among Brooklyn Bridge Park's specialties that you must not miss. You can explore the breathtaking view at the backdrop of this city, Statue of Liberty and Brooklyn bridge.
9. Enjoy playing shuffleboard at the Royal Palms :
Of course, the Shuffleboard club is an ideal place for group activities in Brooklyn. It is an entertainment spot for a chill night out. For a nerve-wracking experience, there is no alternative to playing shuffleboard at a 17,000 square foot game hall.
Walk on in the Royal Palms and play shuffleboard leagues with your troop for $40 an hour. There are a number of lanes, where people can play in teams. Moreover, do taste the tropical drinks that they offer. On Tuesday nights, they host the largest shuffleboard leagues in the world and hence we recommend you visit here on a Tuesday night. With DJs, food trucks and board games, here you will get to see the vibrant life of people in New York. This club is a perfect place to pass time in group together.
10. Enlighten yourself about history at the Brooklyn Museum :
Get fascinated at the Brooklyn Museum where you will find historically significant items on display. One of the top things to do in downtown Brooklyn is visiting this museum.
Indeed, It is a less crowded museum, in where you can observe the reflection history in quiet. The broad collection of Egyptian and African arts have made Brooklyn Museum widely famous. Brooklyn museum has a collection of 1.5 million art works. Besides Egyptian art, one shall find here famous art pieces of artists like Judy Chicago, Cezanne, Monet, Degas and many more. This museum is famous for ancient as well as modern arts and world class temporary exhibitions.
11. Enjoy a garden party in Prospect park :
Prospect Park is another highlight of Brooklyn that may be added to the travel itinerary. Visit this bucolic park in the heart of Brooklyn that has a wide range of exciting amenities.
Long Meadow and Nethermead allow plenty of area to indulge in a quaint greeny environment. The kids also love this place for the zoo, a LeFrak Center where they can roller skate or ice skate and play zones. This park also contains Brooklyn Museum of Art and an Audubon center. It is a perfect place for nature lovers to watch birds, to play ball and sometimes to enjoy concerts.
12. Experience the bright nightlife in Brooklyn at the Ford Amphitheater :
Hosting vibrant events in an outdoor setting and spectacular views, Ford Amphitheater is the perfect spot to enjoy the vibrant nightlife of Brooklyn.
Ford amphitheater boasts the world's greatest musical event. The Ford Amphitheatre houses around 5000 seats for the guests to enjoy jazz music, American pop, Latin dance, and much more. Every detail here makes sure that you get enchanted. With opulent lighting and sound, Ford Amphitheatre really offers a once-in-a-lifetime experience.

Here is the list of best places to hang out in Brooklyn carefully crafted for you to enjoy the best of Brooklyn, NY. Brooklyn makes tops the list amongst New York cities for travel. Enjoy the ever beautiful and lush King's County and it is sure that you will dream of returning for another holiday here.