There's a myriad of amazing things to do in Florida,which call upon millions of travelers to the state every year. The Sunshine State is unique for its plethora of theme parks, like the Legoland, as well as nature parks, likethe Busch Gardens.Exhibits at the Kennedy Space Center and Dali Museum are both educational and inspiring. Cycling down the Withlacoochee State Trail and fishing at Islamorada are only proofs of Florida's endless ventures.
Are you seeking the best things to do in Florida? Then you've come to the right place!
One of the largest states in the USA, Florida is home to the most incredible adventures, and that for everyone. Theme parks for children, miles of sandy shores for sun-worshippers and aquatic thrills for water-bugs, have made Florida one of the most beautiful cities in the world.
From family-friendly attractions to solo escapades, this Sunshine State has it all. There's an abundance of state parks, caves, zoos, museums, and aquariums to discover in the heart of the Gulf of Mexico and the Atlantic Ocean. And the best part: no matter in which season you arrive, the sun will be there to welcome you with smiles.
Ocean. And the best part: no matter in which season you arrive, the sun will be there to welcome you with smiles.
1.Enjoy SeaWorld Orlando:
Take your family out at the SeaWorld to witness the vibrancies of the marine wildlife.
In this aquatic wonderland get a chance to see killer whales in their glory, dolphins performing mischievous antics, sharks looming overhead, and much more.
From live shows of unique creatures, to educational exhibits and thrilling rides, you'll not want to leave without experiencing it all. It's this exhilarating theme park thatmakeOrlando one of the best places to visit in Florida.
2. Visit Legoland Florida Resort :
At LEGOLAND Florida Resort, return to your childhood along with your little ones.
Set in Winter Haven, this multicolored theme park highlights exciting rides, live shows, a water park, and several entertaining attractions. Under the flamboyant Lego structures visit the striking botanical garden, tour the Lego making factory, and dine with your child's favorite characters.
And thus, it's one of the best things to do in Florida. Also note that inside the premises there's also a very hospitable hotel, which you might want to consider making reservations at.
3. Explore Kennedy Space Center Visitor Complex :
Amongst some of the more unique things to do in Florida, visiting this hub of space exhibits and displays, is definitely a must.
The Kennedy Space Center Visitor Complex features incredible corners which educates about the earth's infinity and beyond. Sited in Merritt Island, here you can tour the museum displaying numerous historic spacecraft and space travel artifacts.
Furthermore, there are two IMAX theaters and a launch simulator, too. To make exploring even more interesting, the center also has options of bus tours, which take the guests around the entire spaceport.
4. Enjoy Universal's Islands of Adventure :
Another interesting attraction that you can add to your Florida bucket list is visiting the Universal's Islands of Adventure.
Part of the larger Universal Orlando Resort, this is where all the heroes, villains, myths and legends become real. Doesn't matter if you're an adventurer or simply a thrill-seeker, you'll be in awe of this fairyland's endless experiences regardless.
Journeying through its eight islands, having a go at each ride, and browsing through the gift shops are definitely amongst the top things to do in Florida.
5. Watch Sarasota Opera :
If you're attracted by talented opera singers and renowned stage performers, then you'll certainly enjoy a night at the Sarasota Opera House.
At this renovated historic theater,you'll enjoy seasonal operas, but also classical ballets and onstage symphonies.
Arguably amongst the best things to do in Florida for adults, if arrived at the right season you can also attend music concerts, film festivals, and stand-up comedies, too.
6. Visit The Dali Museum :
Also another of the common favorite things to do in Florida amongst visitors is touring the Dali Museum.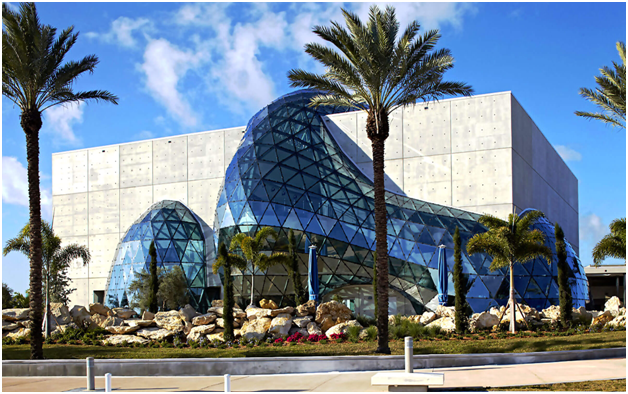 An art-lover or not, you'll still be impressed with the catalog collection of the renowned Spanish surrealist, Salvador Dali's, finest artworks.
Situated in St. Petersburg on a waterfront setting, the museum has a geometrical architecture, which in itself is highly admirable. Also, when there do make sure to check out the Avant garden to help heighten up your senses.
7. Trip to Busch Gardens Tampa :
The Busch Gardens is one of the best highlights of Tampa Bay Area, a topper amongst the largest cities in Florida.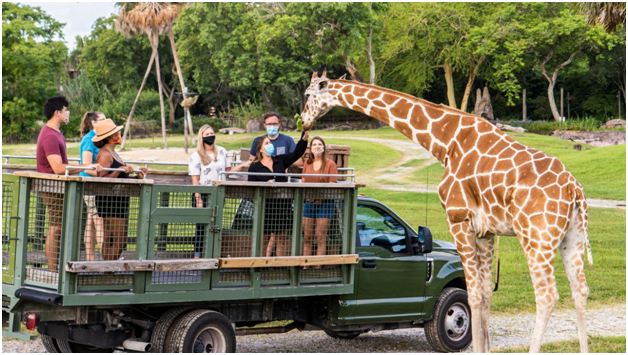 Featuring both a theme park and a zoo, your friends and family can enjoy the best of both worlds. Once inside exploring, you'll see that it's one of the best things to do in Tampa.
Not only are there exciting rides like the rollercoasters, but also live exhibitions of various animals. You can get up-close with beautiful wildlife creatures, such as hippos, elephants, alligators, cheetahs, otters and more.
8. Explore Discovery Cove :
Want to have a firsthand experience with the marine wilds? Head to Discovery Cove and take a dive into this aquatic wonderland.
From swimming with the dolphins to touring underwater and getting up-close with incredible sea creatures, it's an experience worth having. Likewise, the featured Tropical River that lets guests to float throughout the park, makes experiencing Discovery Cove's adventures amongst the top things to do in Florida.
Not only that, but it's also one of the many fun things to do in Florida for couples. So do share the experiencewith your partner to create lovely memories.
9. Check out Deep Sea Fishing In Islamorada :
Here's another great addition to your Florida bucket list – deep sea fishing.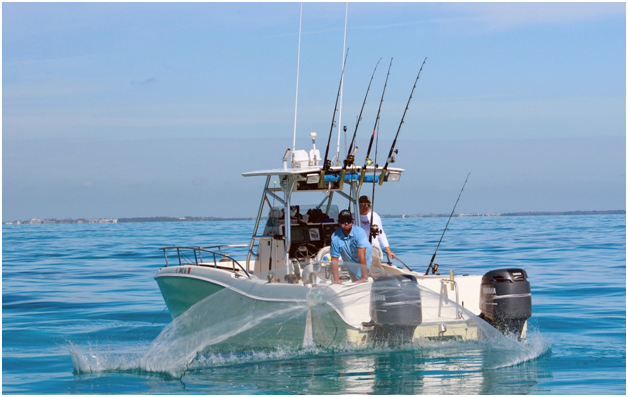 Often remarked as the world's Sport-Fishing Capital, Islamorada awaits to give you a memorable day. Simply book a charter at the Bud N' Mary's Fishing Marina and climb aboard.
You'll be fascinated with its unique location and gorgeous sceneries. It dazzling waters provide such a wide spectrum of fishing that it counts as one of the fun things to do in Florida Keys for families and friends.
10. Cycle the Withlacoochee State Trail :
Also amongst the most adventurous things to do in Florida, is conquering one of the city's longest paved rail-trails.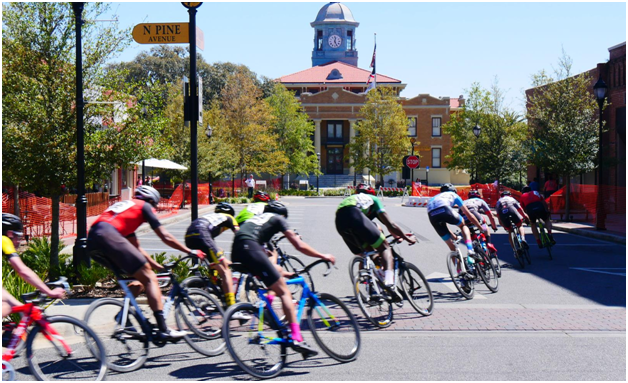 Running for 46 miles on the former Atlantic Coast Line Railroad, cycling down this remarkable Withlacoochee State Trail is super fun.
Along the way you can stop at some their small unique communities, which will refresh your mind.
Don't delay any further. Make you bucket-list with these best things to do in Florida today and get packing!