The US Virgin Islands are scattering of stunning tropical islands tucked between the countries of Puerto Rico and the British Virgin Islands. They are well known for their powder-soft beaches and untamed interior hills covered in rainforests, cactus groves, and banyan trees in the unique things to do in the Virgin Islands, USA.
This tiny American outpost in the middle of the Caribbean islands is a lot more than a destination for honeymooners. Choose the island that best suits you or book a customized trip to hit them. Because the three US Virgin Islands in the Caribbean are the most beautiful places in the world for outdoor adventure like, hiking, snorkeling, and watersports activities.
1. Explore Magens Bay:
Magen's Bay has beautiful beaches and warm, blue waters where you can spend a day relaxing. Stroll around a vast arboretum and see unique native plant species.
They are surrounded by swaying coconut trees and lush mangroves. After spending some time basking in the sun, cool off with a swim while taking in views of the fishing boats around the bay. Visit the arboretum and take a walk through a variety of rare and exotic plants and trees along a nature trail.
Enjoy the comfortable shade provided by the overhanging canopy while keeping a look out for colorful birds and the local fauna. Enjoy a picturesque journey back to your resort or the ferry station once your day of sunbathing is over.
2. Coral World Ocean Park:
The Coral World Ocean Park is located on the protruding headlands that meet Thatch Cay off the eastern coast of St. Thomas.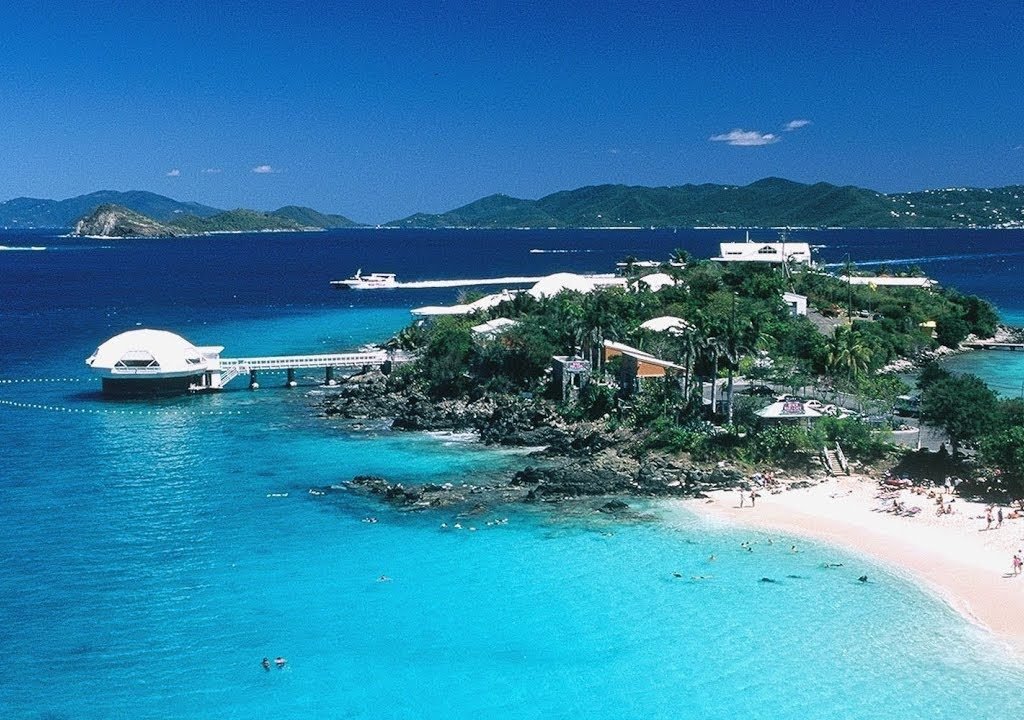 This Ocean park is home to a variety of marine life, including endangered sea lions and sea turtles, as well as colorful coral plants and scurrying hermit crabs.
The Shark Shallows and Stingray Lagoon are two of the site's most unusual things to do in the Virgin Islands. Because they give guests an up-close encounter with two of the Caribbean's biggest underwater monsters.
3. Trunk Bay (St. John):
One of St. John's Island's most popular and photographed beaches is Trunk Bay. It is famous for its talc-soft sands, blue waves, and lush green surroundings.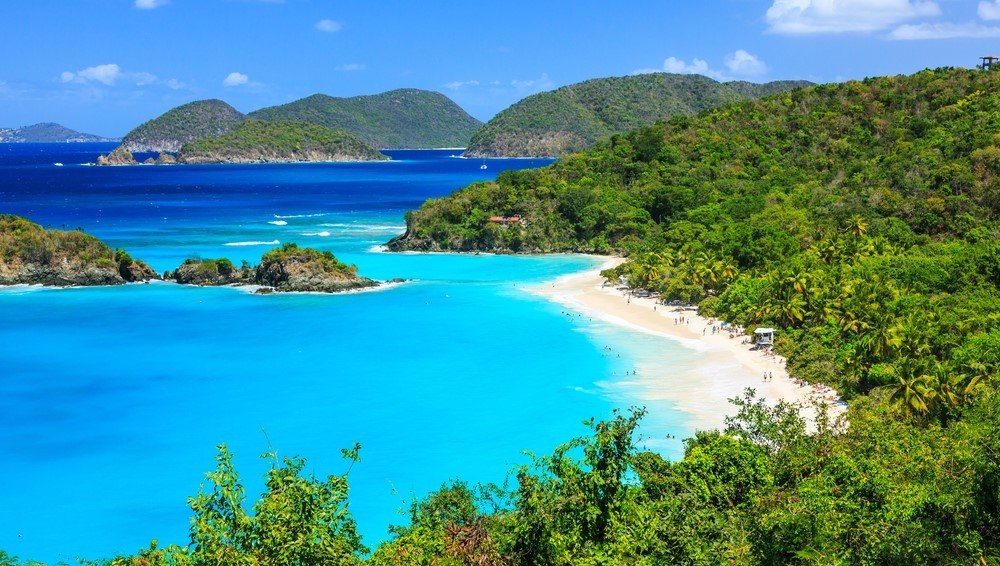 Just off the coast of this earthly paradise is a well-marked underwater trail. Where people like to snorkel and learn about sea life and coral formations. It's a great thing to do in St. John for kids, older people, and people. Who are just starting to snorkel.
Despite the steady influx of tourists, Trunk Bay manages to retain its unearthly tranquility. The vast majority of tourists who visited Trunk Bay said that future visitors should spend at least one day. There to take in its stunning scenery. 
4. The Carambola Tide Pools:
Carambola Tide Pools are located north of Annaly on St. Croix, far from the more popular coastal areas.
To get there, you'll have to traverse some steep rocks and cliffs. The terrain is difficult and dangerous thus beginners are strongly advised to hire a guide. A group of pools beside the water is formed by chipping away at the coastline to create a succession of diving pools and odd rock ponds.
People who are not afraid of getting wet can often be seen jumping into the water and taking a salt-spray shower as, the waves break over the headlands and into the safe lagoons beyond!
5. Virgin Islands National Park (St. John):
During your trip to the Virgin Islands, if you're on St. John, you're probably right next to Virgin Islands National Park.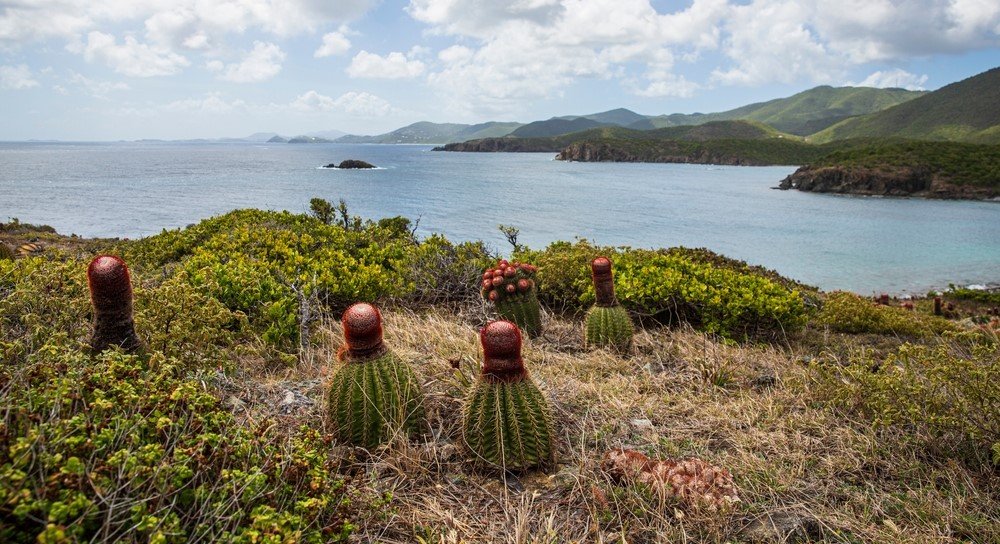 Apart from many fun things to do in the Virgin Islands, you can also enjoy the vista of this tropical paradise. Visit the ancient petroglyphs made by the Taino people. Snorkeling around coral reefs is a good way to find hidden sea life.
Take a walk on one of the several trails in the park. There are trails for people of all skill levels. Visit their Research and Science pages to find out about the amazing animals.
6. Drake's Seat:
Drive up to Drake's Seat, a mountaintop vantage point, for one of St. Thomas' greatest vistas. Sir Francis Drake is rumored to have stood to watch over Magens Bay as well.
He focused on pirate ships, privateers, and invading navy vessels coming from the north through Drake's Passage. This viewpoint is now a popular stop for tour groups because of the addition of a stone structure with a bench on top.
But by dusk, the people have mostly thinned out, giving Drake's Seat the perfect location to watch the sunset and is also considered. The best thing to do in St. Thomas at night.
To make your getaway perfect and adventurous, you must visit the above-listed places to unwind.