'What are the bad sides of Las Vegas- is one commonly asked question by the tourists. Las Vegas is a famous amusement place for tourists from all around the world. Considering the abundance of entertainment options there, it is often called the entertainment hub. Las Vegas, being one of the world's most beautiful cities, has caused it to the most visited city in the USA. But there are some bad sides of Las Vegas that you must be aware of while visiting Las Vegas.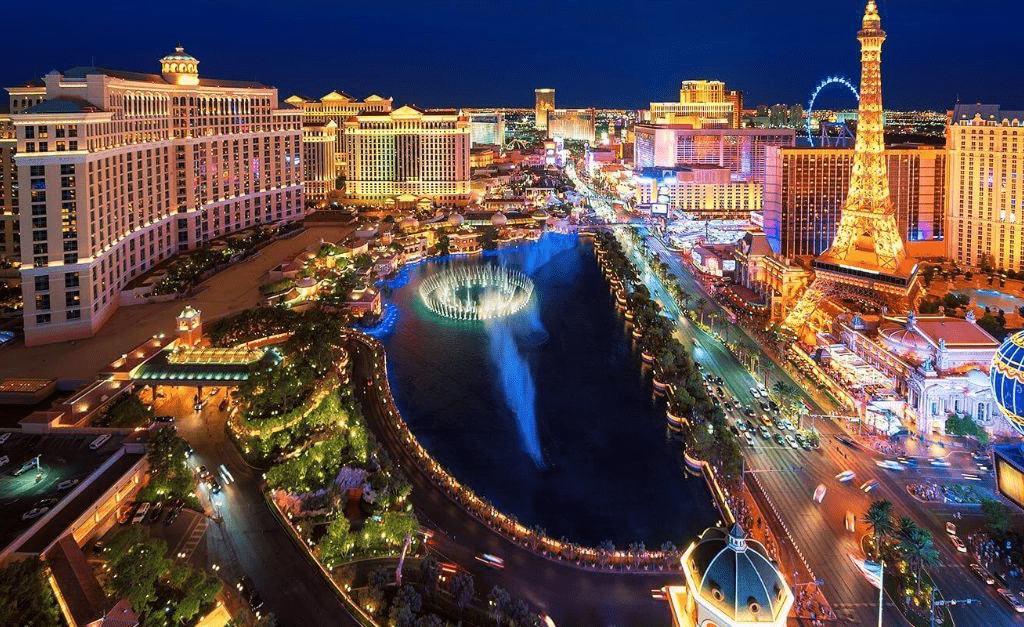 1.Las Vegas gets really hot in summer :
Even though Las Vegas may be the center of entertainment, it is also the hottest and driest place, you will find in the United States because of its geographical position. It gets very hot in the summer, the temperature rises to around 45 degrees celsius or above, meaning that you'll have to drink plenty of water and stay hydrated. Although you won't have to worry about the heat when you are staying indoors, your main concern would be what to do to keep yourself cool when you are outdoors. You may go swimming, which is one of the best things to do in downtown Las Vegas, to escape from the heat and relax. The water evaporating from your skin will definitely make you feel 20 degrees cooler.
2. This city isn't the best place for vacationing with kids :
Las Vegas has its reputation for being a liquor town. People there get drunk all the time as there are very few restrictions regarding alcohol consumption. These people behave recklessly and sometimes can be dangerous even. Moreover, to live up to its title as an 'adult playground', the streets of Las Vegas remain awfully filled with entertainment that can impact the kids negatively. Keep in mind that the casinos in hotels are also aren't suitable to visit with the kids.
3. Las Vegas can make you spend recklessly :
In Las Vegas, starting from cab drivers to restaurant vendors, all are after making more money from the tourists. Everyone there makes sure to seize the opportunity of earning extra bucks from the tourists. All the vendors there will recommend ways to spend extra bucks but beware. Because most of them will be doing so for their own benefits. The Gordon Ramsay restaurants offer overpriced food, for which most tourists fall for. Almost everyone there knows an exploitative way to make money off the tourists. It's true that Las Vegas is where people go to the party and the city designed in such a way that makes it very easy to spend a lot of money. So watch out before spending your hard-earned bucks.
4. Hidden resort fees :
Almost every traveler overlooks paying hefty amounts for accommodation. Hotels in Las Vegas get away with charging mandatory fees for certain amenities. No matter whether you use them or not. The worst part is that they do not disclose these charges in advertisements. And the travelers find out about these only after they check-in. So make sure to ask about these hidden charges before you check-in. Also, don't forget to browse Where to stay in Las Vegas: Best areas and hotels to book a comfortable stay for you.
5. Las Vegas always filled with smokers and drinkers :
Las Vegas is not a great place for non-smokers. The non-smokers have trouble roaming around in Las Vegas because there are smokers literally everywhere. The non-smokers can feel nauseous and may find it even hard to breathe when they enter a casino.
6. Long lines everywhere :
In Las Vegas, you will have to be very patient, because there's a line everywhere. Starting from riding a cab to enjoying any show, you will have to stand in a line and patiently wait. Sometimes the lines get so long that you might have to wait for hours. These lines waste a lot of your precious vacation time. And hence this is a negative side of Las Vegas that you must be prepared for.
In Las Vegas, you have ensured a fun vacation no doubt but there are some bad sides of Las Vegas that you can face. If you are mentally prepared for all these. Then there's a high chance that you will really love your stay in Las Vegas.