Lake Tahoe is a site of breathtaking beauty that will provide every travel enthusiast speechless. The area spans 12 miles across the border between California and Nevada. It is undoubtedly one of the best places to visit in California, mostly well-known for its world class alpine ski resorts.
There is hardly any shortage of the best place to stay in Tahoe to provide you utmost comfort in your accommodation. Starting from the historical museums from South Lake Tahoe to soothing views at Emerald Bay State Park, the place offers a lot to it's visitors.
1.Carson City
Carson City is one of the most beautiful cities in the world for its versatile beauty and numerous scopes of engaging activities.
Anyone interested in ancient thing should pay a visit to the Nevada State Railroad Museum. The Art of Nevada Gallery contains a superb selection of magnificent paintings depicting the state of Nevada and its glory.
History lovers will want to visit the Nevada State Museum and possibly join one of the guided tours that are offer hourly. You can stop by and take pictures in front of the historic Nevada State Capitol Building.
Carson City Plaza Hotel:
The city offers various range of accommodations starting from budget-friendly to the most luxurious ones as well. Every room at the Carson City Plaza Hotel has an air conditioner and cable TV, and visitors may take advantage of the hotel's shuttle service and dry cleaning facilities.
All guests staying at Americas Best Value Inn are given free Wi-Fi access in their rooms, access to an outdoor pool, laundry facilities, free parking, and much more. These are both low-cost accommodations that are ideal for solo travelers.
And Gold Dust West is currently the top-ranked luxury hotel. Every room in this hotel has a flat-screen TV, free wifi, a game room where you can relax, a fitness center where you can work out, and an on-site restaurant that is open 24/7.
2. Truckee:
Summer and winter visitors can enjoy Truckee's attractions to the fullest since this place provides the scope of most exciting things to do in California.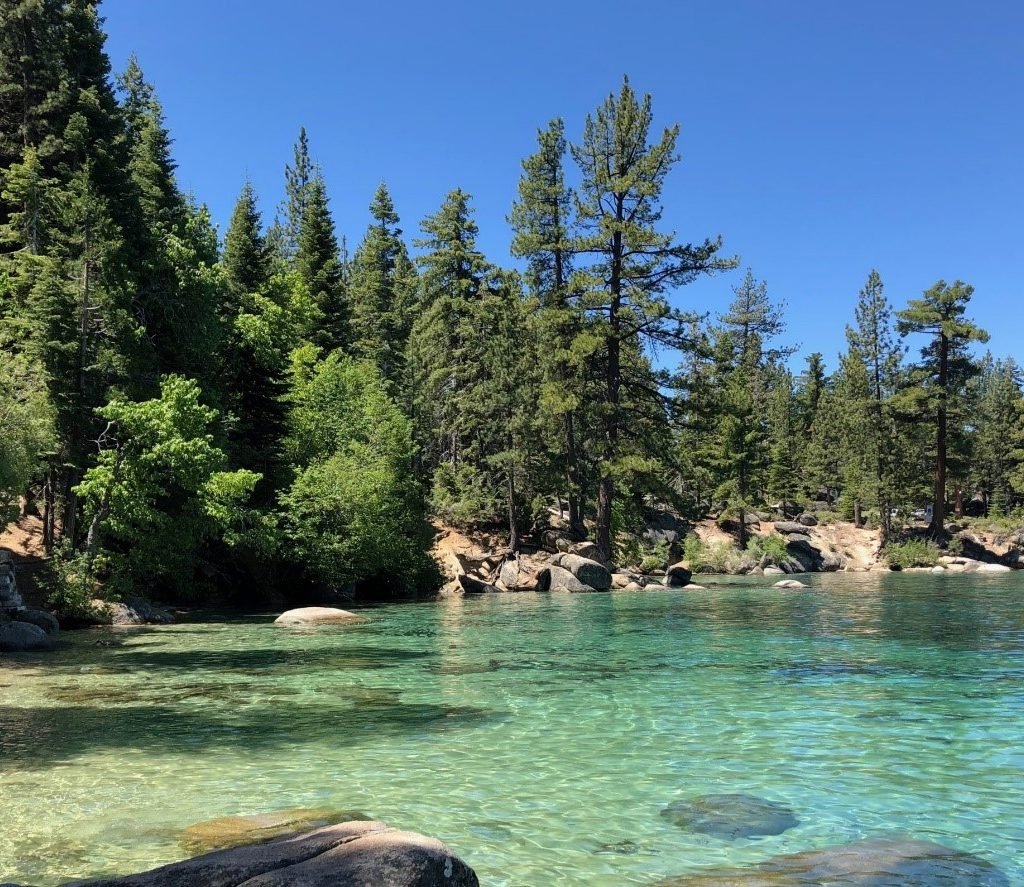 The golf courses in this area are among the most popular attractions during the summer months. Everything is accessible here, from rock climbing to camping. The closest ski resorts to Truckee are Northstar California and Sugar Bowl Resort.
Another option is to travel to the Tahoe National Forest and engage in some camping or perhaps mountain climbing. You'll enjoy it, without a doubt. Don't overlook the Donner Memorial State Park, where you may go for a family picnic or just enjoy the scenery beside the lake.
Cedar House Sport Hotel:
The Cedar House Sport Hotel provides lodging with a restaurant, complimentary on site parking, complimentary bikes, and a chilling bar. A communal lounge, a garden, and ski storage are all available at this reasonably price hotel.
The opulent SpringHill Suites by Marriott Truckee offers all of its visitors a complimentary continental breakfast each morning, access to an outdoor seasonal pool, a hot tub for a refreshment.
For some snowy fun, grab your skis and go over to the Northstar California or the Sugarbowl Resort. There is a cozy atmosphere at Donner Lake Kitchen, and there are many of delicious meals on the menu. The Pub near Donner Lake is another location where you may grab delicious food.
3. South Lake Tahoe:
The Tahoe Historical Society Museum in South Lake Tahoe offers tourists a sneak peek into the old housing.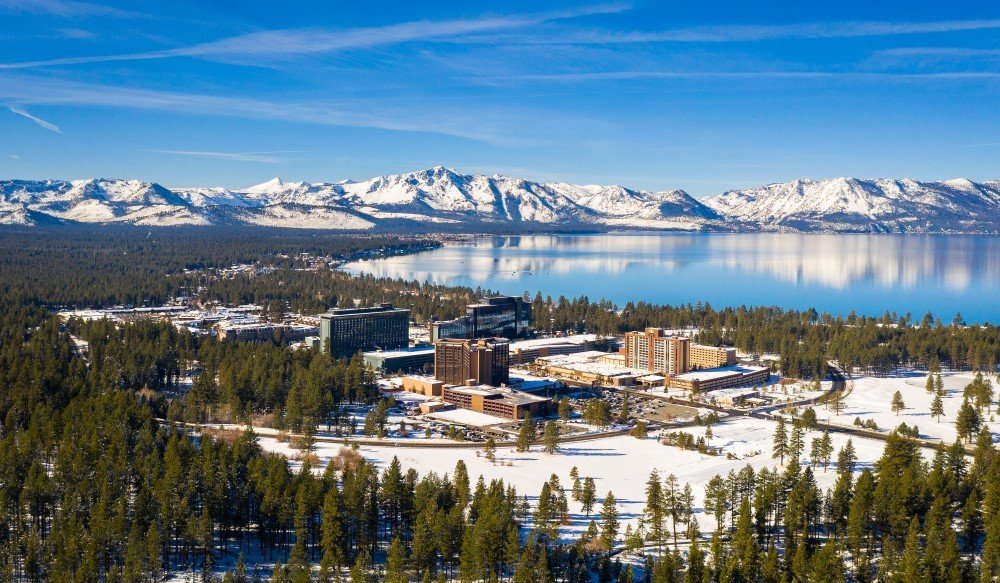 The Tahoe Trout Farm is another well liked destination where you must take your children for some fishing or just some peaceful and quiet time. You can indeed check out a multitude of small scale but entertaining activities in South Lake Tahoe, such as the Magic Carpet Golf.
It's a great experience to spend a day with your pals playing mini golf here. You can also go to the ice rink, to perform pirouettes or can skate around. To experience some fascinating antiques from the past of the lake and the settlers who lived there, visit the Lake Tahoe Historical Society Museum. Try Heidi's Pancake House and Dragonfly Bagel Co. for delicious sweets.
Thunderchief Inn:
Thunderchief Inn and Tea Garden Lodge are a couple of the South Lake Tahoe hotels that are reasonably price. Both hotels offer complimentary parking, free Wi-Fi, and guest rooms with cable TV and microwaves.
Heavenly Mountain Ski Resort is a 6-minute walk from Thunderchief Inn. It has queen size bedrooms with well-furnished decor. The mid-range Heavenly Valley Lodge offers its visitors a shuttle service that will transport them to the airport, in addition to a flat screen TV and a kitchenette in each room.
The Landing Resort and Spa is one of the luxurious hotels. It has an on-site restaurant with a very varied menu, a full service spa that provides massages, and an outdoor pool that is open during certain seasons for the benefit of all visitors.
4. Stateline:
This area which is squeezer between Carson City and South Lake Tahoe, is home to numerous resorts and ski areas that attract visitors in the winter.
The kayaking trips are much more enjoyable and picturesque, though the conventional walking tours can take you to the summits of the mountains for a magnificent sight of the lake. The shooting range is a must-go location for you if you think you can become a shotgunner and try some target practice.
A stylish restaurant with a beautiful view of the lake is Brooks' Bar & Deck. To grab a beer at a reasonable price, visit Joe's Sports Bar & Grille. Breakfast is available in the morning at Toulouse, a simple yet satisfying place to eat. 
Blue Jay Lodge:
If you look for some budget hotels, then try Blue Jay Lodge. This economic hotel provides all the necessary amenities needed for a comfortable stay. It has private beach access with a seasonal outdoor pool.
Each room has a small fridge and microwave. Heavenly Ski Resort is about a 5-minute walk away from the lodge. Blue Jay Lodge's simply furnished rooms provide a flat-screen cable TV as well as tea and coffee-making amenities.
All visitors to the Harrah's Lake Tahoe Hotel & Casino have access to the on-site restaurant, which has a sizable range of seafood. This luxurious hotel has an indoor pool and a full spa with a variety of services. This is one of the best place to stay in Tahoe.
5. Incline Village:
There is always something available for everyone at Incline Village. There are many hiking trails and skiing areas for locals as well as tourists.
In addition to some amazing beaches, this region has mountain riding paths that take you far into the forest. If you enjoy sports, try skiing, kayaking, or even paragliding. Learn more about how alcohol is produce, and all the components involved in its making by taking a tour of one of the local breweries.
Cedars West:
With three well furnished bedrooms, three classy bathrooms, and a kitchen, Cedars West is an extraordinarily large vacation home that is perfect for renting for up to six people at a price that is rather affordable.
This resort is regard as one of the best place to stay in Tahoe. You can have a meal outside at The Grille at The Chateau while enjoying the scenery. Visit Lone Eagle Grille if you'd like to try some top-notch barbecue.
 All visitors are welcome to utilize the little hot tub at North Lake Lodges & Villas. There are BBQ facilities where you can prepare your favorite meat and some apartments also have patios where you can relax and take in the cool evening air. An elegant eatery with a focus on Asian fusion food is called Fredrick's Fusion Bistro.
6. Emerald Bay State Park:
The Emerald Bay State Park, a small, protected area on Lake Tahoe's western shore, is encircled by mesmerizing hills.
The waters of the bay have a stunning blue-green hue due to the bay's little shallower depth than the rest of Lake Tahoe. The glistening waters of Emerald Bay are viewed from a surprising castle in the Scandinavian style.
Throughout the summer, from Memorial Day weekend until September, guests are welcome to explore the castle's interior. Moreover, Vikings Holm is a rare instance of a vintage summer vacation cottage in this picturesque setting.
One can reach there through a one-mile, steep pedestrian track. Inspiration Point is a popular destination in the area because it offers 600 foot high bird's-eye views over Emerald Bay that are excellent for photos. 
Sunnyside Restaurant and Lodge:
Sunnyside's stunning location on Lake Tahoe's pristine West Shore makes it one of the best place to stay in Tahoe. Nearly every table has a panoramic view of the lake and the mountains beyond, and during the summer, guests can dine alfresco on Lake Tahoe's largest outdoor deck. The Lakeside Dining Room offers fresh, and mouthwatering seafood with American classics.
Two campgrounds are available in the National Natural Landmark Emerald Bay State Park. One is the Boat-In Camp, which can only be reached by boat or on foot, and the second is the Eagle Point Campground, which is close to the lake and offers a private beach.
7. Squaw-Alpine:
If you want to ski, see the unmatched natural beauty, and learn about the Olympic history throughout the day, then this place is the best.
At night, freshen up for great eating because there awaits plenty of decorative restaurants for you. The Sierra Nevada Mountains are well regarded for their vast geography, pleasant climate, and smooth slopes.
The two most well-known ski areas near Lake Tahoe are Heavenly, which has 4,800 acres of magnificent ski terrain, and Squaw Valley, which hosted the Winter Olympics in 1960.
The trails at NorthStar are popular with intermediate skiers, while the more experience skiers like the difficult runs of Mount Ros and Kirkwood.
Sugar Bowl:
The closest and most convenient resort for a day excursion from San Francisco is Sugar Bowl. This ancient ski resort is one of the best place's to stay in Tahoe featuring a charming European style settlement and a simple yet comfortable lodge. The resort has 12 lifts, including a gondola, that gives visitors access to trails with varying degrees of difficulty, from easy to difficult.
Harveys Resort and Casino and Hard Rock Hotel are among the top place to stay in Tahoe. These are reasonable and comforting. Many restaurants and shopping malls are also nearby.
8. Tahoe City:
This charming city, which is situated on the lake's northwest side, offers some breathtaking sights.
The location is really entertaining, and you can borrow boats to travel around the lake, go swimming, or simply stroll around, while enjoying the scenery! You have the option of taking your kids to Commons Beach or spending the entire day playing golf at Tahoe City Golf Course. The Gatekeeper's Museum is a great place to explore the town's past.
Cottage Inn:
Cottage Inn is one of the best place to stay in Tahoe offering a private Lake Tahoe beach. Among the amenities offered are a well decorated bathroom, a seating area, a small refrigerator, and a flat-screen cable TV.
Studios are furnished with wood furnishings and rustic accessories in a log cabin-inspired style. Every morning, a delicious breakfast is made on-site and provide in the dining room in the winter or on the outdoor terrace during the summer.
In Tahoe City, Sunnyside Resort and Lodge is among the coziest spots to stay. After a day of sightseeing, warm up in front of the fire place while enjoying a drink while seeing the mountains! Families can have a comfortable stay at the resort. The parking facility is complimentary here.
9. Tallac Historic Site:
The Baldwin and Valhalla estates are all part of the Tallac Historic Site, which is recognized by the National Register of Historic Place.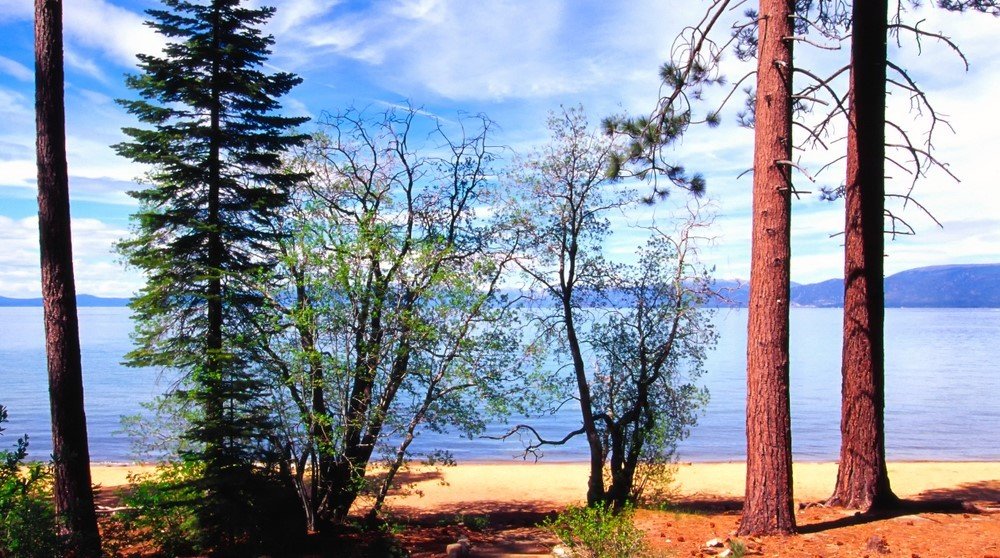 The entire location is accessible to both locals and tourists, and they are welcome to wander the grounds at no cost at all. Additionally, the location hosts special events and guided tours.
The historic estates have a two-day Gatsby Festival in August that draws visitors to exquisite Roaring Twenties parties, jazz performances, and other 1920s themed events that evoke the social gatherings that took place during the estates' heyday.
Visitors can take a guided tour of the Pope House as well to learn more about how Tahoe's affluent citizens lived at the start of the 20th century.
Camp Richardson:
Camp Richardson is an excellent option for people who want to spend the night nearby. A tiny beach, a marina with boat rentals, an "Old Tahoe" style hotel, a seaside inn, cabins, and campsites are all features of this historic lakeside resort.
Hiking and biking are excellent summertime activities at the resort. Cross country skiing, snowshoeing, and sledding are common wintertime pastimes.
Fireside Lodge is just 1.3 miles from Tallac History Site. This place has a rating of 4.9 out of 5 and has a complimentary breakfast. You can choose to stay in a cozy cabin as well in just a hundred dollars per night.
10.Kings Beach:
This sandy beach, which is backed by a Jeffrey pine forest, is perfect for swimming, and boating in the summer. On Lake Tahoe's North Shore, Kings Beach gets direct sunlight from early morning into late afternoon.
The Kings Beach State Recreation Area is well-designed for tourists, with lots of parking, public restrooms, picnic tables in a covered area, BBQ pits, a playground, and locations where you can rent kayaks and paddleboards. Fishing is permitted, although a license is needed.
Capeview Apartments
The community of Kings Beach is home to numerous hotels, fast food joints, upscale shopping centers, and street vendors that sell goods to tourists. Cape view Apartments, which are direct across from Kings Beach, offer self-contained apartments with balconies that overlook the ocean and Moreton Island.
Choose your room from the self contained apartments, each with spectacular ocean views. With the waterpark just outside your door and coffee shops and restaurants just a short walk away, Cape view is the ideal location for your Sunshine Coast vacation.
ULTIQA Shearwater Resort is within 50 yards from Kings Beach and just a 3-minute drive from Bullock Patrolled Beach. It has received a 7.6 out of 10 rating from over a thousand reviews making it one best place's to stay in Tahoe.
Lake Tahoe is a year-round attraction for nature enthusiasts and outdoor adventurers. Nature walks, hiking, biking, and water sports are among the most popular summer activities. Lake Tahoe is a winter wonderland featuring cross-country skiing, snowshoeing, and sleigh rides.
Inner Link
Gold Dust West: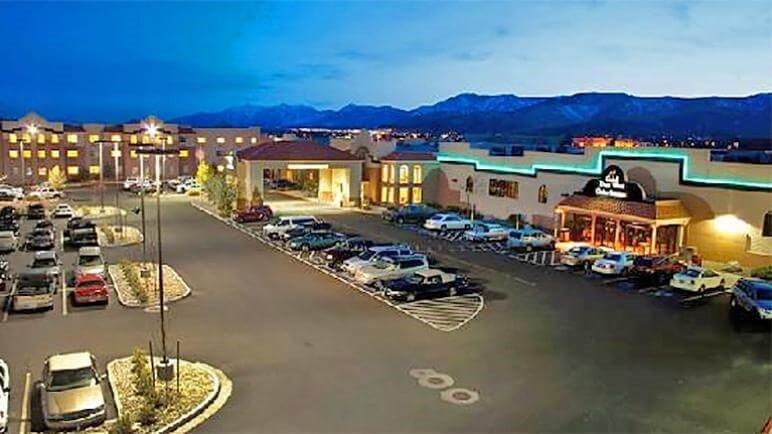 The Gold Dust West Carson City is a casino and hotel on Highway 50 in Carson City, Nevada. The Gold Dust West has a total gaming area of 17,600 square feet, which includes indoor table games and video poker machines. There are 142 rooms in all.
The complex also has a bowling alley, a snack bar, an outdoor heated swimming pool, and a huge hot tub. This venue, like that of the Gold Dust West Casino in Reno, is owned and regulated by Jacobs Entertainment.