Firstly The best places to visit in France are the top attractive destinations that will leave you fascinated. In Paris indulge in romantic boulevards and boutique cafes. Trip to Loire Valley to explore ancient castles and to Bordeaux for the wine. In winter ski on the snowy mounts at French Alps, while in summer soak in French Riviera's beaches. France has it all for you.
Over the decades, France has reigned as well as one of the most exquisite and beloved destinations in the world to travel. A land molded century ago by fairies, its captivating landmarks, romantic aura, sophisticated culture, delightful cuisines, and everything else rule strongly over our hearts. Paris, most vibrant cities in the world, has numerous more spellbinding destinations to please the tourists.
If you're a lover of sunshine and seas, whether north or south, French beaches are the most sensational you'll ever find. If you're a winter vacationer looking for outdoor sports, France's snowy mountains are the perfect skiing anchorage. France is also competent with its historic monuments and cultural corners. And its panoramic views across the land can turn anyone into a poet if not a painter.
To craft a short list of the best places to visit in France is as easy as counting the stars in the sky! Each more enchanting than the other, only one trip will never satisfy the heart.
1.Paris :
No matter how much we can tell about the City of Light and Love, it's still never enough. This exuberant capital of France is widely appreciated due to its architectural masterpieces, such as the Eiffel Tower and Notre Dame Cathedral, and rich artistic heritage.
When driving around the Place Charles de Gaulle's center, you can admire the brilliant Arc de Triomphe. Walking through charming medieval quarters and elegant boulevards will enrapture you.
Amongst other best places to visit in Paris, there's the Palace of Versailles telling stories of French Kings, and the Basilica of Sacred Hearts with stupendous interior designs. Dive more into the history and arts at Louvre Museum and at Musee d'Orsay.
Additionally, enhancing the city's serene ambiance further is the gentle River Seine flowing through. Take a boat ride here and feel your senses amplify with the grandiose picture of Paris.
2. Bordeaux :
A very lovely bucolic corner built upon the River Garonne, Bordeaux is France's wine capital. It boasts over 350 lavish historical buildings and landmarks at the Pedestrian Zone, and are all equally compelling.
This major port city is a UNESCO World Heritage site, and includes ancient castles, cultural monuments, and over 6,000 vineyards. Moreover, you'll find notable churches and monasteries standing proud at Saint-Emilion.
During the day, stroll through the numerous quays and the little markets at the waterfront. Take pleasure in the gourmet dining and wine while relaxing at the sights of the magnificent river. To spend some of your leisure, go to the Grand Theatre or the Jardin Public. At nightfall head to the Place de la Bourse and check out the Water Mirror. The illuminated reflection of this plaza is a mesmerizing sight when on the water.
Drive through the surrounding wine country and sightsee through the quaint villages, vineyards and chateaux. Note to arrive in June, and you can be a part of the celebratory Festival of Wine. For a more unique tour, head to the Dune of Pilat which is an hour drive from Bordeaux.
3. Loire Valley :
If you're in dire need of a romantic escape, Loire Valley is the place for you – minus the typical Paris. Stretching 175miles along the Loire River, this lush green land is peppered with outstanding scenarios, excellent wineries, scenic vineyards and momentous hamlets. Therefore, it tops amongst the best places to visit in central France.
Often remarked as the "Garden of France", you'll find lots of medieval castles with colorful gardens scattered across this forested land. Visit Château de Chenonceau (Chenonceau Castle) and you'll feel like watching through the images of your childhood storybooks. Similarly, delve into the magnificence of the Château de Chambord (Chambord Castle) to get an insight of the Reminiscence era.
Take your time to explore through each of the laid-back villages, such as Tours, Anglers, Saumur and Orleans. Amboise, where Leonardo da Vinci had lived his remaining years, has abundant lush vineyards and homes the Royal Castle of Amboise. Stop by Chinon, taste some refreshing wine, and let yourself follow the river's pace – slow and relaxed.  
4. Normandy :
Located on the north, Normandy is the city of Camembert cheese and apple orchards. Complete with quaint hamlets nestled within cow-peppered landscapes and golden stretches of sandy beaches against rugged coastlines, Normandy has all the pleasures you may seek for. Indeed it's one of the most unique places to visit in France.
Sitting amidst glistening sand arrays and prevailing tides, the Mont Saint Michel is a beloved attraction of France. It seconds to the Eiffel Tower. It's a glorious island that appears as though numerous medieval structures have been stacked upon one another. Undoubtedly the star attraction is the Abbey Mount of Saint-Michel crowned atop the island.
Walk if you fancy or take the shuttle all the way atop, and while away time admiring picture-perfect vistas.
Aside from the toe-dipping Channel, the coastline is adorned in beautiful ports and fishing towns. Taste some of the finest seafood tipped with cider at the charming Honfluer harbor. Take your family to the D-day Beaches to have an entertaining  family vacation.
5. The Côte D'azur (The French Riviera) :
The French Riviera is the epitome of perfect beaches, and is amongst the best beaches in France. Deep sapphire waters shimmering under the sun's glaze, glittering golden sands framed by rugged cliffs and fertile undergrowth, warm salty breeze filling the ambience – it's a step into paradise.
This welcoming southeastern coast has some of the best places to visit in France in summer. You can lounge under the cabanas of Saint Tropez, or set sail across the waters of Monaco. In addition, have a hunt through the boulevards of Nice, and gait through the markets of Antibes.
There are also hidden gem-like villages cushioned within the mountains rising from the waters. Eze, Saint-Paul de Vence and Grasse have unique and exotic characters, and stunning sights awaiting to be explored.
This glitzy coastal strip has ample gifts under the cerulean hued sky at your wait. With friends and family tour artsy neighborhoods and museums, or sip coffee at stylish cafes lining the vibrant streets. Get a glamorous resort to stay and be pampered in. Find clubs and casinos to raid on Riviera's nights. Anyhow, you'll definitely want to return again and again.
6. Provence :
The enticing region of Provence, enveloped by the French Riviera, brims with rolling fields of beautiful lavenders, lush vineyards, and olive groves. At this alluring town you can enjoy sunny lifestyle under open-air markets and peaceful squares at sidewalk cafes.
You'll get to experience a smooth recipe of the rural charms upon an urban locale. Go strolling leisurely along its cobblestoned paths in the peaceful town of Vieil Aix. Visit the Cours Mirbeau and indulge in the liveliness under shaded trees.
Stop by Musee Granet to appreciate arts and cultural displays. Or by the Cathédrale Saint-Sauveur and the Le Grand Marché for a religious tour. To delve into more of the nature and outdoors, ride across the quaint villages with mountainous backdrops. For example, Venasque, Uzès and Gordes are exhilaratingly beautiful.
To witness actual restoration of Provençal village architecture, trip to Les Baux de Provence and dine on delicious servings. If you're into wildlife, don't miss out on touring the Camargue National Park and the Rhône delta. You'll be thrilled.
7. Marseille :
France's oldest and second largest city, Marseille is a fine Mediterranean seaport sited at the southeast coast of the country. A very touristy destination, it's heavily admired for its tranquil environment, Roman relics, feudal structures, and notable culture.
Take a tour around the bustling Vieux Port at the heart of Marseille and the two dominating forts framing it. Also, try some delicious seafood, while at the same time watching fishermen catching themselves a winner. Apart from spectacular sea views, you can also enjoy picturesque sight of the hilltop Basilique Notre-Dame de la Garde.
Discover the city's multicultural character in Le Panier, or soak in the natural vigor of the Calanques. Go on a 30 km route drive and reach the tempting Provençal fishing village of Cassis. You'll be left appreciating the pastel-painted neighborhoods shining underneath the bright Mediterranean sunshine.
Don't forget to stop by the Museum of Mediterranean and European culture. Go to its rooftop and have the perfect views of the city skyline.
8. Lyon :
Ever heard of Lyonnais cuisine? Fish dumplings coated with velvety sauce, sweet and spicy meat dishes, juicy sausages and salads are some of Lyon's specialties.
For you foodies, it's your hub. Remember to also treat yourself at the popular Michelin restaurant, the Auberge du Pont de Collonges. Or else, you'll end up regretting.
In addition, Lyon is one of the best places to party in France. Come here during the annual Nuits Sonores to attend one of the world's best electronic music festivals. To get more of its nightlife thrills, head to the city's heart, Presqu'île, and be greeted with an energetic ambience.
Its cultural cachets remain in this third largest city of France, as a matter of fact. Explore the artsy sceneries at Vieux-Lyon and La Croix-Rousse. Purchase artsy-crafts and souvenirs from Les Puces du Canal, which is a giant flea market.
9. Nice :
This fairy-tale land of the French Riviera can assault your senses headily. Nice will leave you in-awe with its sultry beaches and romantic sunsets. Tranquil azure water of the Baie des Anges surround this charming city. Not to mention, the foothills of the Maritime Alps add shelter, hence creating an enchanting effect.
Go street-shopping at the friendly Old Town; then move to exploring the Baroque-style cathedrals, such as Palais de la Préfecture. For an even more impressive afternoon wander the palm-lined streets of the Promenade des Anglais. Either busk under the sun on its sparkly beach or try some socca (chickpea flour crepe) at a boutique diner.
For a more laid-back sightseeing tour, trip to Castle Hill Park. It's a beautiful Greek oasis with leafy palm trees, cascading waterfall and curving pathways. Your fingers might go numb from all the pictures you'll be taking.
10. Cannes :
Iridescent with exclusivity and allure, Cannes will make you feel lucky. The prestigious annual red-carpet gala, Cannes Film Festival, lists it as one of the top cities to visit in France. Further adding up to its grandiose are natural flourishes gracing the paths, balmy weather blessing upon the people and perfect sunbathing beaches.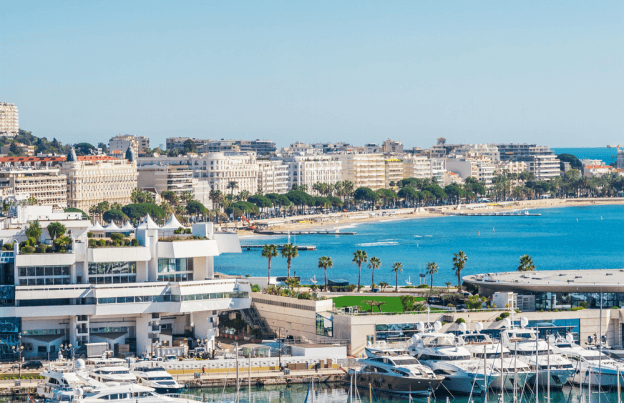 The most magnificent of all the boulevards is by far La Croisette with luxury yachts adorning the harbors. An afternoon walk through Le Suquet is essential to get the most of Cannes. And so is shopping for fresh produce like a local at Marche Forville.
Make sure you also check out the Musée de la Castre for a pleasant dose of Cannes' culture. Have a take on your Lady Luck at Cannes' nightlife hotspot, the Casino Barrière Les Princes. And if you're looking for a retail therapy, Rue d'Antibes is your haven. Spend good penny and after a long extravagant day, hit the softest pillows in your deluxe room at a plush resort.
11. St. Tropez:
Once only a fishing village, today Saint Tropez is a celebrity's sunbathing lounge. Streets are dotted with designer boutiques, Michelin restaurants and fancy bars, while harbors are lined with extravagant yachts.
Possessing some of the most alluring beaches and glitzy resorts, this sun-drenched town is a beloved holiday destination. Along the Pampelonne, Plage de Bouillabaisse and Plage des Canoubiers are wonderful beaches to take your family to. You'll also fall in love with the shimmering blue waters of the Plage des Salins.
At the Old Port you can swing by the popular Café Senequier and refresh yourself over coffee. Simultaneously you can soak in the pleasures of picturesque views. Bordering the port is La Ponche where you must visit Rue de la Citadelle and Eglise de Notre-Dame de l'Assomption.
12. Biarritz :
This resort is quite elegant, tasteful, and admirable. Located at the Bay of Biscayne in the Basque region, enjoy swimming and surfing here to your fullest desires.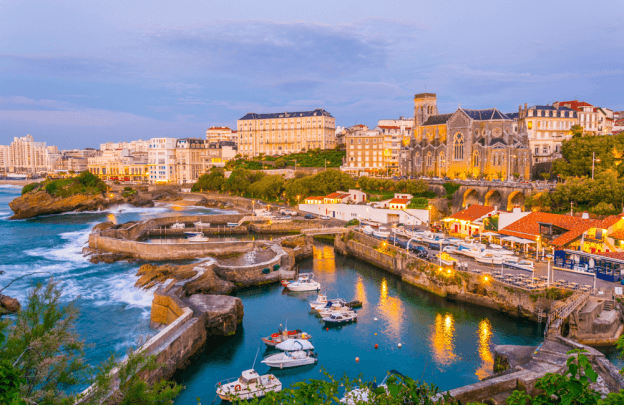 Once a lazy fishing hamlet, it was later transformed into a trendy beach haven by Empress Eugénie (wife of Napoleon III). She had her imperial residence, the Villa Eugénie, built atop a hill that overlooked the bay. Today it's a luxurious hotel, the Hôtel du Palais, open to serve and pamper its guests.
The white sandy Biarritz beaches are also amongst the best beaches in France. They are lined with beautiful coastal villas and stylish diners, such as Grand Plage and Plage du Miramar. After a long day of sun lounging, take a leisurely stroll along the neat boulevards, squares, and streets. And elate yourself in the buoyant atmosphere.
Head along the main bay to reach Rock of the Virgin, and take in the pleasures of incredible sea views.
13. The French Alps in Winter :
If you're a winter adventurer, the French Alps is your ideal tour spot. Amongst the finest areas of France to visit, it avowals some scenic natural features that mustn't go amiss.
Uniquely, dramatic mountains, iridescent lakes, cascading waterfalls, and immaculate forests decorate the surface. You can get busy with outdoor activities, such as hiking, biking, and mountain climbing during the summer season. In winter, go skiing and snowboarding across the snowy mountains.
Dominating with highest altitude in the continent is the Mount Blanc. Its snow-capped crown is utterly impressive, and can evoke adventurous spirits within you. Venture out through charming little villages dotting the foot of the Alps, and offering arrays of ways to unwind.
Amongst it all, Chamonix is the liveliest and homes a universally distinguished ski resort. In fact, it poses some of the best skiing in Europe. Drive to Annecy next and delve in its primeval château, lakeside setting, and magical ambience.
14. Brittany :
Brittany, located in northeastern France, moreover it is a beautiful coastal region with a very traditional character. It will astonish you with its long maritime heritage and fairytale histories. Amongst best places to visit in rural France, Brittany has numerous quaint villages, prehistoric megaliths and medieval castles speckling over the fields.
Making their marks at the bay are sheltered sandy beaches and untouched forests filled with serenity. Be prepared to be swept of your feet by the towering rocky promontories framing dramatic seaside sceneries.
Pop over to the two ports: Saint-Malo and Nantes, and recline in the wonders from past. You'll be intrigued by their Breton cultures, which are influenced by Celts and with language linking to Gaelic. At the end, head over to Plage de Trestraou and give a shot at 'sea walking'.
15. Saint-Malo :
An archetypal Breton port, Saint-Malo is designed indeed like a fortress with a divergent charisma. Built upon the rocky island, it features a historic center (Vieille Ville) with ancient walls – Château de Saint-Malo and Cathédrale Saint-Vincent.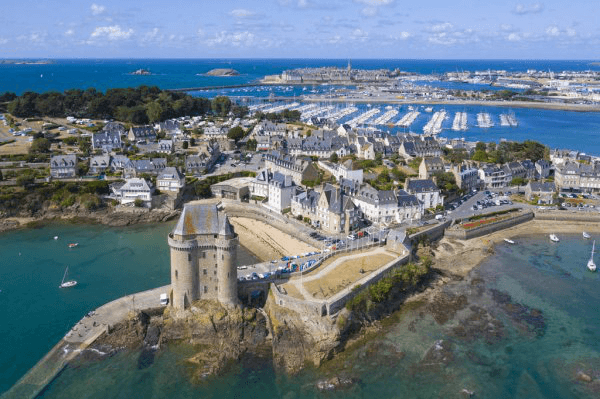 Saint-Malo is the Best Places to Visit in France. it is especially loved for its mouthwatering delicacies provided at every charming diner led by bustling lanes. however, A small bite of sweet and savory crêpes or kouign-amanns will leave you craving for more.
Tour the surrounding ramparts during the day, and enjoy breathtaking sunsets at Plage de Bon Secours. Include a ferry ride to the neighboring city, Dinard, in your itinerary to experience a whole new atmosphere.
16. Lille :
Reviewing the friendly city, Lille, will give you indeed tiny hints of shared cultural customs with Belgium. As Flanders' historic capital, you'll witness the Flemish influence in the city's robust architecture and cuisine.
Once here, have a stroll along cobblestoned streets of Vieux Lille and take regard for its beauty. Fulfill your appetite with Lilliose cuisine at cliquey cafes before making way to see Palais des Beaux-Arts Museum. Another favorite sightseeing spot is the Flemish Baroque-styled Place du Général de Gaulle (Grand Palace).
For a more touristy experience, go shopping at Wazemmes market. And no matter what, do not leave the city without tasting "waterzo" and "potjevleesch". You're next return to Lille might just be for tasting them again.
17. Dordogne :
At Dordogne one of the Best Places to Visit in France, a soul-inspiring countryside with invigorated castles and a snaking river, there's plenty for you to see and do. you'll be stunned by the peach trove of delights awaiting in this fertile valley While traversing through the lot.
Centuries-old rock formations incredibly speckle over the lot alongside stalactites and stalagmites creating coaxing scenes. Begin your itinerary by visiting pleasant hamlets and cellars. Make sure to include the well-preserved castles at Baynac and Castelnaud La Treyne, too. Take a prevue of the earliest geneses of civilization at the tempting towns of Issigeac and Martel. Equally, the divine village of Collonges-La-Rouge is just as satisfying.
The cave arts of Lascaux are the chocolate-box of the Dordogne region. Set within the epic natural setting are the entrancing medieval settlements of Rocamadour, La Roque-Gageac and Sarlat-la-Canéda.
18. Champagne :
France's most dreamy destination is this lush green region of Champagne surprisingly. This landscape with rolling hills, immaculate woodlands, and lush valleys is soaked in spellbinding history.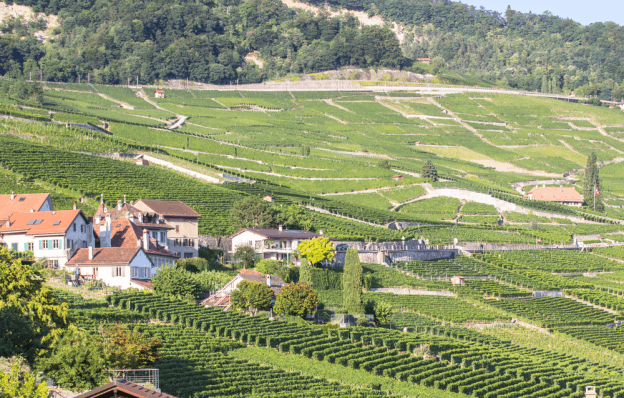 Embellished with primordial towns, quaint castles, and tranquil convents, it's where your holiday moments will revive your senses. Enlisting six of Cities of Art and History, alongside five UNESCO World Heritage Sites, there's abundant to discover.
Start at the regional capital, Eperney, and head out to tour the vineyards. Take a step back in time roaming the hamlets nestled within those green wine trails. At Troyes you'll get an insight of Roman period, while at Reims you can learn about French kings.
19. Burgundy :
One of the more unusual places to visit in France, Burgundy is recognized globally for its rich winery. And interesting fact: the vineyards of Burgundy have been awarded a UNESCO World Heritage status.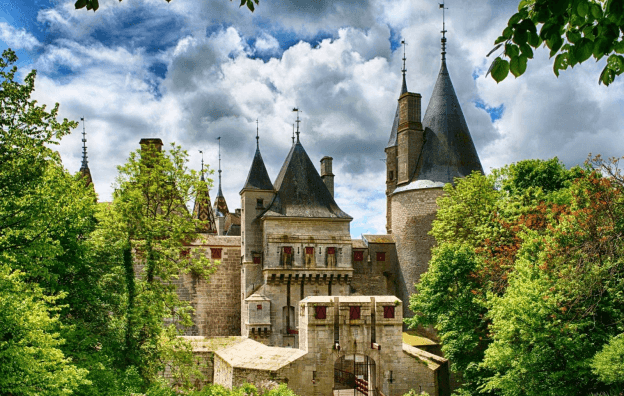 An idyllic countryside, Burgundy is lathered in rolling green slopes, yellow mustard fields, and serene canals. This beguiling land has too many treats at than your wait. Head to Dijon, the capital, and let the lively ambiance of the city escort you through its wonders. Trip to the Friday market at Les Halles and take a look into the fine produce always there on display.
Once here, remember to venture outside the city through the medieval hamlets, ancient monasteries, and museums, too. Moreover, this small walled town is quite appealing, Beaune with its laid-back atmosphere. Stroll on its cobbled lanes, admire the Gothic architecture, and relish some in its amazing wine cellars.
The best way to spend your afternoons here are either by cycling in nature or boating in the canal. But if you prefer walking, there's the bravura Morvan National Park with 1000sqkm of pristine countryside. After visiting the place, it will seem true Best Places to Visit in France
20. Island Of Corsica :
This Isle of Beauty is one of the top tourist attractions in France that you definitely mustn't miss out on visiting. Though It's like a miniature continent dotted with quaint port towns along the coastline and pulsating hillside villages.
To sum up, Explore the old town of Ajaccio and And lost in the midst of its rich history. At the fortified town of Bonifacio sightsee through the medieval lanes, churches, and the largest nature reserve of Corsica.
For seashore lovers, explorers, and outside sports fans, in fact, Corsica is like their own sacred heaven. The diverse island features rugged landscapes, impeccable seaside views, unspoiled forests, and brilliant snowcapped mounts.
At its 1000km stretch of shoreline, you can either busk under the blazing sun, or go snorkeling and scuba diving in the crystal waters. Corsica is incredibly famous for its food which is really something to be proud of.
21. The Alsace Region :
A quintessential frontier zone, the Alsace region is an amusing hinterland boasting a smooth blend of France and Germany. Moreover Discrete from the rest of the country, there's something special about the Alsatian villages and cities.
The flamboyant paths of Strasbourg to Colmar with brightly painted, timbered architectures give off this effervescent aura. Then there are "Plus Beaux Villages de France", filled with luscious greenery that makes them perfect for a quick retreat. Include in your itinerary road trips through the Alsace villages route which will take you around Ribeauvillé, Riquewihr, and Eguisheim.
Beyond these are vineyards stretching over 105miles long and with the oldest barrel of wine in the world. Alsace is famous for its white wine, so going on a wine trail is vital. To further explore this cornered castle country, marvel through the many imposing ruins of Hohlandsbourg and Fleckenstein.
22. Strasbourg :
Its location on the France-Germany border in the Alsace region makes Strasbourg a unique place for holidays. Whether you walk through UNESCO World Heritage-listed Petite France neighborhood or visit Gothic-style cathedrals, you won't be bored.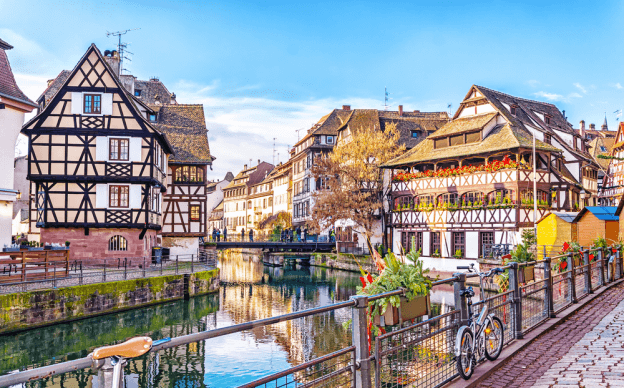 Alsace's capital houses European Parliament, alongside other institutions such as, Council of Europe and European Court of Human Rights. Wonder in Grande Ile, Strasbourg's historic centre, and explore the several museums and striking arts-cultural scenes.
Firstly Take a seat at one of the cozy café's lining the cobbled streets of La Petite and get busy with its delectable cuisine. Show up at one of the breweries to get into tours around the Winelands and taste-free wine.
Most importantly, arrive here in December to get an extra dose of charm. Christmas in Strasbourg will surely entice you.
What a crafty list! It's time to now mark your favorites from this list of best places to visit in France. So where are you going to first? Biarritz? Lille? Paris? One thing's for sure – any place will be worth the trip.