Honolulu, Hawaii's largest metropolis, belongs to the list of most beautiful places in the world mainly for its tropical climate and astonishing beaches. It's stunning beaches, curvy blue waves, and the finest attributes of nature await here.
Starting from the best things to do, to the most convenient hotels for accommodation, a complete Honolulu vacation travel guide is given here.
Best Beaches in Honolulu:
1.Magic Island :
Between Ala Moana Beach Park and the Ala Wai Yacht Harbor, this island is actually a man-made peninsula near Waikiki.
The smooth and soft sand is very comfortable to walk on, and the tides are calm and peaceful to feel a mesmerizing sunset. On the opposite side of the yacht bay, there is an unprotected beach, but the waves are generally calm.
The peninsula's interior includes a big park with grilling places, hiking trails, and a few lines of lavatories. SUPs and kayaks are also popular at the beach.
2. Waialae Beach :
Waialae Beach Park in Kahala is a small but picturesque beachside park.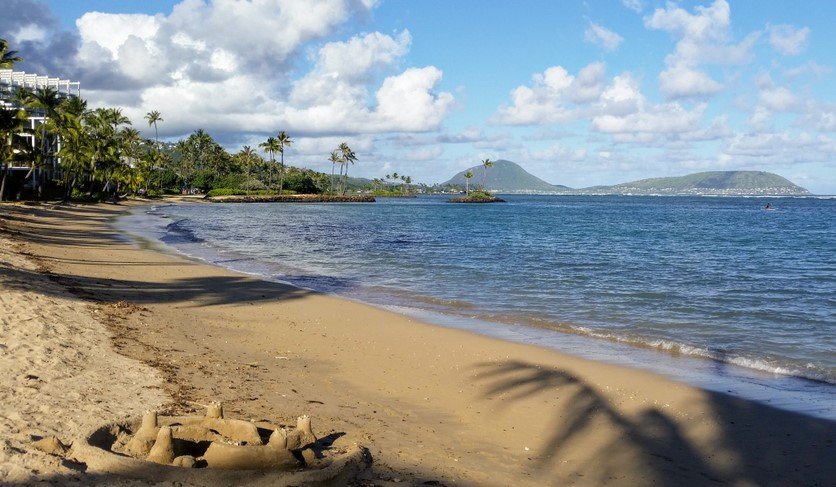 At the top of the beach, there is a stretch of white sand. It can be windy, and thus windsurfers visit the area frequently. But the beach is shielded by a reef, so the waves are not violent.
The sea is clear and warm, and one can fish right off the shore. The enchanting vibe of the beach makes it an attractive wedding spot.
3. Sandy Beach :
It takes roughly 40 minutes from downtown Honolulu to reach Sandy Beach. It is a popular place to tourists for availability of food trucks, in addition to the sandy sand. It's also a famous surfing spot, although the big waves that attract surfers can make swimming risky.
The beach is ideal for surfing because the waves hit near the shore. Lifeguards are always on duty to provide safety. Certain spots can be found just off the beach which are just perfect for picnic.
4. Sans Souci Beach :
Sans Souci Beach, also known as Kaimana Beach, is a quiet beach at the extreme end of Waikiki. It's mostly used by locals, although it's a fantastic spot to get away from the tourists further down the beach.
This beach is across from Kapiolani Park, which houses the Honolulu Zoo and Waikiki Aquarium. The little, flat beach has soft sand and only one lifeguard tower. There are facilities and outdoor showers on the beach, as well as a grassy park area behind it.
Best Things to do in Honolulu:
1.Dolphin Watch and other water sports:
On an Oahu snorkel trip, see dolphins in their native habitat and enjoy a swim with turtles.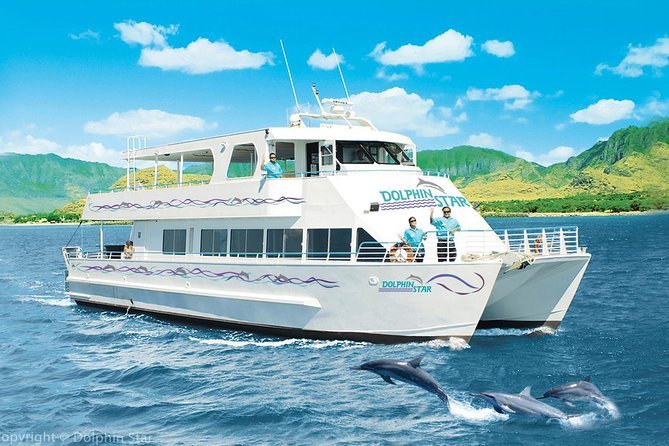 Onboard, you'll find snorkeling equipment, kayaks, and paddle boards to help you get the best vibes of waters sports. Hanauma Bay Nature Preserve, a fine water body in Honolulu, is one of the safest places to travel in USA for snorkeling.
2. Paradise Cove Luau:
At Paradise Cove, enjoy a traditional Hawaiian luau alongside beautiful sunset beachfront views.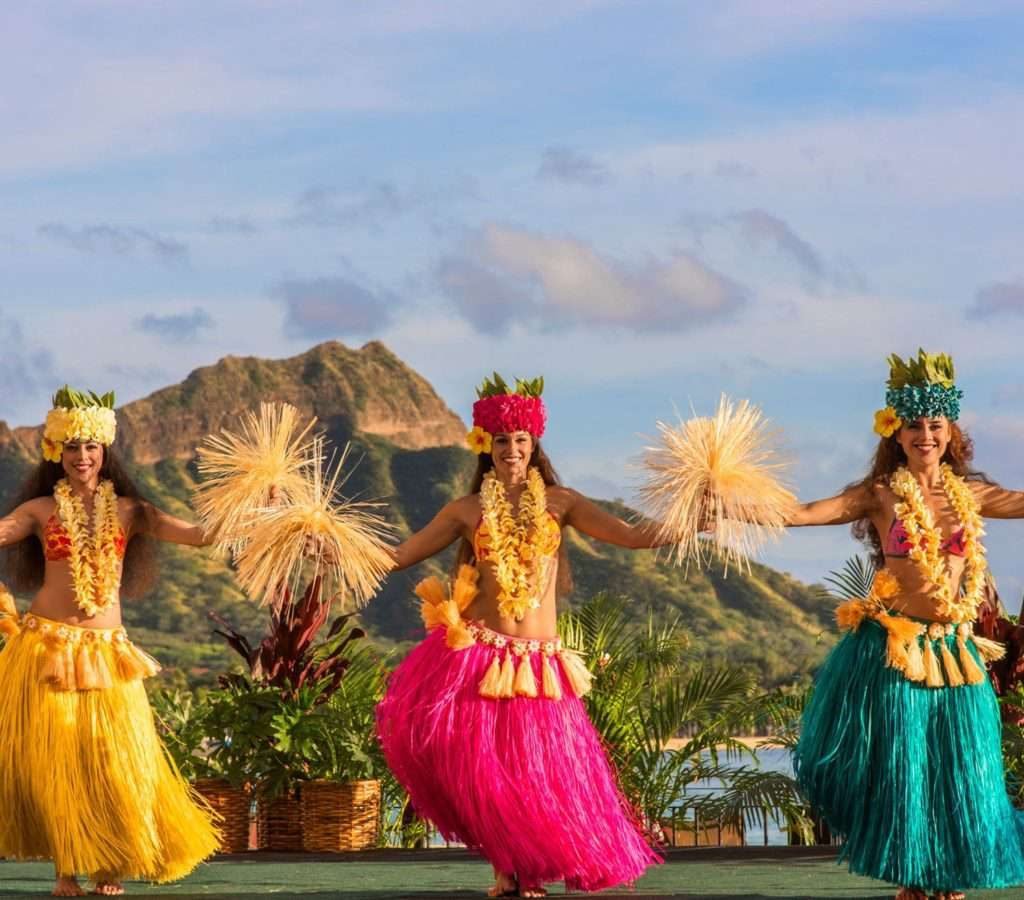 During this five-hour event, explore your taste-bud with a welcome Mai Tai and classic Hawaiian delicacies that includes fresh seafood, kalua pork, and tropical fruit.
Enjoy the sunset while listening to the Hawaiian musicians, spectating the hula dancers, and fire twirlers that are placed only for your amusement. There are three dinner packages and round-trip transport service from Waikiki hotels is offered.
3. A 9-hr tour at Grand Circle and Haleiwa :
Honolulu vacation travel guide must include the trip to Haleiwa.
This full-day trip, ideal for first-time visitors or those with limited time, takes you all over Oahu, making sure you witness all the best things of the town.
Hanauma Bay, Diamond Head, the Byodo-In Temple, Halona Blowhole, and the North Shore's surfing beaches are among the highlights. You'll also have time to visit the Haleiwa town. They provide complimentary pickup from several Honolulu hotels.
4. Pearl Harbor Remembered Tour:
The Pearl Harbor Remembered Trip is led by a knowledgeable and enthusiastic guide who makes this tour an unforgettable experience. World War II Valor in the Pacific National Monument, Historic Downtown Honolulu, and the USS Arizona Memorial are among the drive-by locations on the Pearl Harbor Remembered trip, which lasts around 7 hours. The tour costs around USD 108 per adult.
Best Hotels:
1.Hilton Hawaiian Village Waikiki Beach Resort ($257):
For all types of tourists, the resort gives a paradise like feel in a vacation.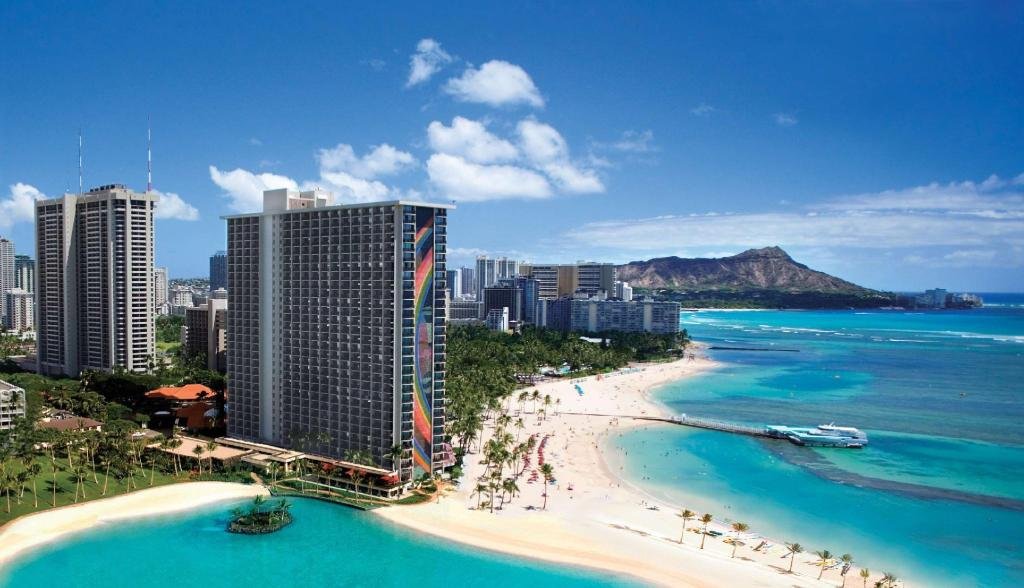 The magnificent Diamond Head volcano, the Waikiki Aquarium, and the Honolulu Zoo are all within a very short driving distance. The Mandara Spa and Fitness Center offers luxurious treatments, as well as a variety of boutique shops to explore.
Bali Steak and Seafood is located on the beach and serves wonderful cuisine. A perfect Honolulu vacation travel guide would definitely suggest this hotel for a comfortable stay.
2. Hyatt Regency Waikiki Beach Resort and Spa ($272):
The Royal Hawaiian Center is just a 5-minute walk away from the hotel.
It consists of a private beach, an outstanding outdoor pool, and a refreshing Jacuzzi. The resort offers modern rooms with a refrigerator, iPod docking station, as well as all the necessities for an enjoyable stay.
The resort's Japengo restaurant serves classic regional and Japanese cuisine, along with seafood at Shor American Seafood Grill. The in-house bar is a great place to unwind with a drink. Kuhio Beach Park is a short walk from the resort, making it the ideal spot for exploring the city.
3. Hotel La Croix Waikiki ($182):
This hotel was recently refurbished and now has modern, bright rooms with breathtaking views.
The City Sunrise Studio is comfortably spacious, with two separate lanais, where one can relax and enjoy the scenery. The on-site Lacroix Bistro has a full breakfast buffet with delicacies such as healthful salads, meats, and fresh fruits.
Those who want to go out to eat can ask the concierge for advice on where to go and how to make reservations. There are also boat cruises available for individuals who want to snorkel or simply relax.
Snorkeling, scuba diving, surfing, or sunbathing are all available in Honolulu. Perhaps the most unique aspect of the islands is their people, whose kind demeanor makes you feel as if you've arrived in paradise.