Florida is home to stunning beaches, amusement parks, as well as museums. This sunshine state is in the southeastern part of the United States. Florida is the only state to border both the Atlantic Ocean as well as the Gulf of Mexico and is the most beautiful place in the world. With so many things to do in Florida, rest assured that you won't be bored for a second.
Make your escape fulfilled by visiting the best beaches in Florida and unwind with your family and friends. However, you must visit Panama City to experience a unique and adventurous getaway. It's the liveliest city in America. Its iconic center, trendy restaurants, and nightlife scene make it one of the best places to visit in Florida.
Here's a list of the best things to do in Panama City Florida.
1. Swim in Panama City Beach:
Panama City is one of the largest cities in Florida, which is famous for miles of white-sand coasts facing the clear waters of the Gulf of Mexico.
Its shallow waters are ideal for younger people, making it unbelievably attractive in the summer heat. Here, City Pier is a key landmark along the waterfront, and it is the location of most of the hottest beach scenes, with beach volleyball games and young people hanging around and mingling.
There are quite a few things to do in Panama beach for couples to   experience a romantic getaway. Visit the Shell Island, relax on the beach, and savor a romantic dinner at Firefly where you'll find only romance and no feud.
2. Visit Pier Park:
Pier Park is one of the best places to visit in Florida. It is the major retail and entertainment center in Panama City Beach.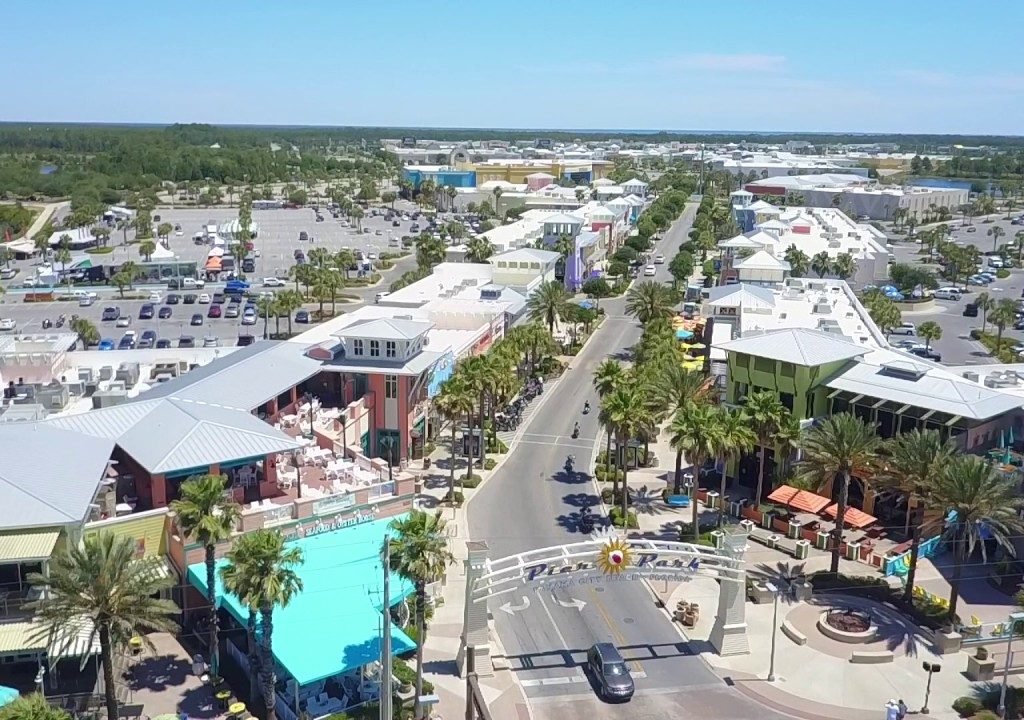 This outdoor complex has 124 stores ranging from apparel for the entire family to home items. Pier Park also has a variety of intriguing food. Whatever your mood is, Pier Park has the diversity to put the "all" in the mall.
With many things to do within an hour of Panama City Beach, Pier Park is your destination for fun, cuisine, and wonderful shopping all near one of the country's most beautiful beaches. Choose your adventures at a range of entertainment venues ranging from the Grand IMAX movie theater to laser tag and live music. 
3. Enjoy the sea from Russell-Fields Pier:
A visit to Russell Fields City Pier is certainly memorable. Positioned at 16201 Front Beach Road, it has gained the reputation of being the city's most renowned tourist destination.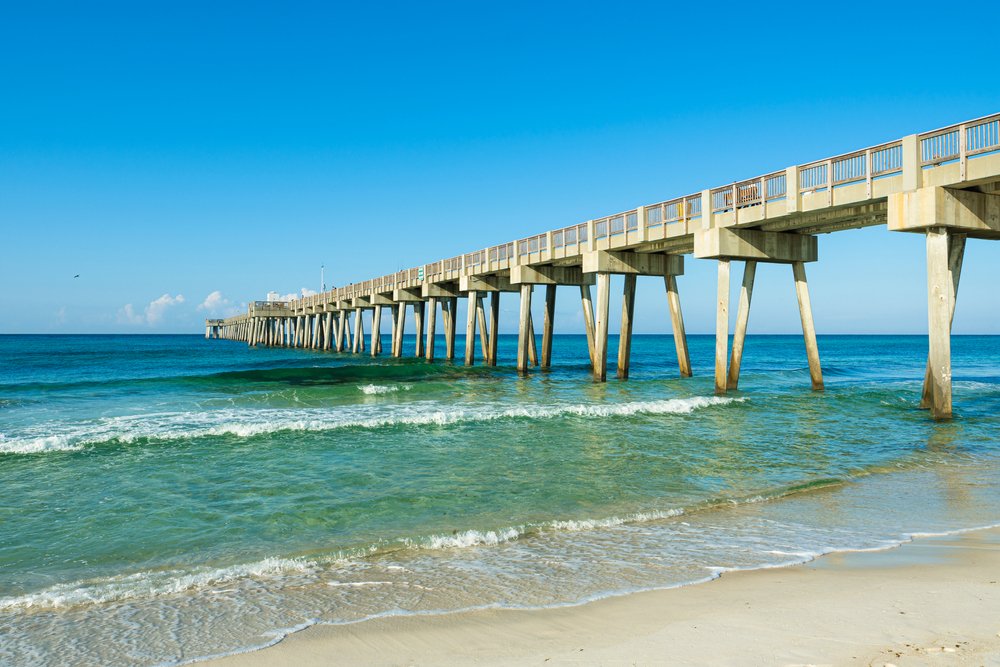 Extending out into the blue waves, the Russell Fields has earned the title of the longest on the Gulf. Out of many things to do in Panama City this weekend, visit the Russell-Field if you want to take photos of spectacular sunrise and sunsets. Or simply stroll along the Russell Fields City Pier to enjoy the outdoor view.
4. Gulf World Marine Park:
Gulf World Marine Park is home to various species of animals including California sea lions, bottlenose dolphins, penguins, African penguins, and stingrays.
Here, shows featuring Sea Lions, Dolphins, furry animals, and Tropical Birds will amaze you. Pay one price and get the chance to explore both the indoor as well as outdoor tropical gardens featuring penguins as well as sea turtles.
Take the chance to feed the stingrays at Stingray Bay. One of the unique things to do in Panama City beach, is to swim with a Dolphin at the Gulf World Marine Park. 
5. St. Andrews State Park:
Where the Gulf of Mexico is on one side, as well as St. Andrews Bay is on the other. Visitors will be more satisfied to visit St. Andrews, State Park. It's a fun place to be, starting from swimming as well as fishing to camping and much more.
The locales of St. Andrew's offer the best rate of water activities and cheap things to do in Panama City. Whether you are a fan of surfing, swimming, canoeing, or kayaking, this is the best spot for you. Sleeping under the stars and breathing through the salt air, while enjoying camping at St. Andrew's, are the best things to do in Panama City at night.
6. Take an island Cruise:
One of the best ways to explore the beautiful Panama City is to ride the Island cruise. Sail on a cruise and enjoy watching dolphins romp through coastal waters on this mesmerizing two-hour sunset sail and have an amazing experience with your friend and family.
Pass through magnificent residences and St. Andrews State Park, as you cruise around Grand Lagoon. Dolphin pods can be seen traveling together and leaping above the water. Take photographs and enjoy the breathtaking sunset views. Don't pass up the opportunity to play games, while you can dance as the boat docks.
7. Ripley's Believe It or Not:
Looking for a unique experience? Then you must visit all the Florida Ripley's best attractions. From the three odditoriums, each contained hundreds of different exhibits, interactives, and artifacts, to the 7D Theaters, Mirror Mazes, LaseRaces, Red Train Tours, and mini-golf courses.
Each spot offers an experience like no other! Ride the Red Train Tour to see the sights and learn about the history of the Nation's Oldest City. Visit the spirits of Castle Warden with Ripley's Haunted Castle Investigation, and don't miss the chance to explore the interesting exhibits in an odditorium.
8. Enjoy Canoeing, kayaking, and Stand Up Paddleboarding:
There's no better way to enjoy the beach life of Panama City than joining in the fun water activities.
Whether you're planning to get out on the blue waves with a canoe, kayak, or paddleboard, you'll find an adventure waiting just for you on Panama City Beach. Grab watercraft of your choice, a canoe or kayak, and paddle to Shell Island or near the Grand Lagoon to explore the spectacular water sights in town.
Another fun way to enjoy the turquoise waters of Panama City Beach is to reconnect with nature and your inner calmness through stand-up paddleboard yoga. 
9. Zoo World Panama City Beach:
Take a break from the beach and visit Zoo World to create wholesome family memories. Zoo World, situated in beautiful Panama City Beach, is home to wild animals from all over the world where you do not need binoculars to see them.
Pet a sloth, snuggle a lemur, hold a baby kangaroo and feed the bearded dragons, get an eye to eye with the world's one of the tallest animals, giraffe, or even pet a porcupine! Take a stroll in a free-flight aviary full of beautiful and exotic birds. This is a wilder place than the beach on spring break.
10. Shipwreck Island Park:
The Shipwreck is a one-of-a-kind attraction. Ride, plunge, dunk, swim, whatever you do at the end of the day at Shipwreck Island, you'll be exhausted, exhilarated, and soaked.
The brave and daring things to do on Panama City Beach, there are a lot of challenging rides like The Free Fall, Racing Slide of The Pirate's Plunge, Tree Top Drop, and the Raging Rapids.
If time allows, visit the tropical-themed park in Panama City Beach. However, the famous Rapid River Run was built, to give the visitors a different ride to enjoy every time.
So, delay no more and visit the best places in the beautiful Panama City to make your getaway an exceptional one.