Orlando attractsmillions of tourists from all over the world. Filled with countless hotels and resorts, one may ponder on selecting the most convenient place for accommodation. With children, one can choose from the hotels near Walt Disney World Orlando since it is the center of attraction for kids and one of safest cities in Florida.However, there are plenty of scopes to keep the adults entertained as well.
1.Wyndham Grand Orlando Resort Bonnet Creek (waterside, $360)
This marvelous hotel, offering a Jacuzzi, a sauna, and an outstanding pool right under the sun provides sophisticated rooms for its guests.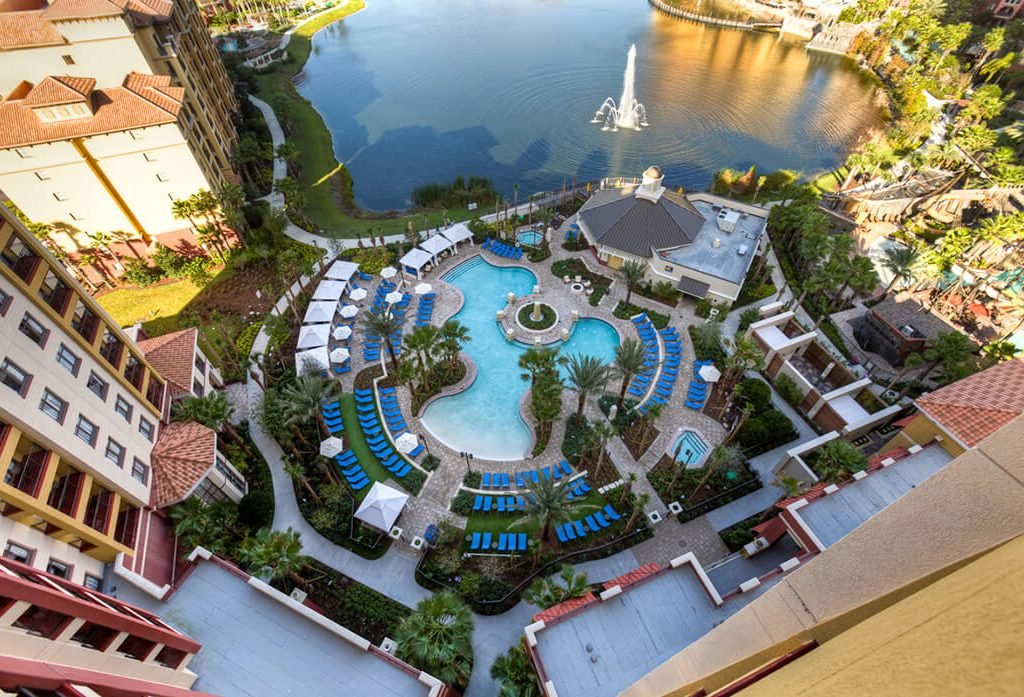 Being one of the best 4-star hotels near Walt Disney World Orlando, Wyndham Grand Orlando Resort Bonnet Creek has comforting rooms with flat screen Tv and iPod docking station.
Tesoro Cove and Deep Blue Seafood Grille are prime choices for food lovers to enjoy some grand meals. Special perks of this hotels include shuttle service to airport on request. Two very famous attractions, SeaWorld Orlando and Magic Kingdom Park are nearby this hotel.
2. Wyndham Lake Buena Vista Disney Springs Resort Area (Posh, Beside Lake, $128):
Wyndham Lake Buena Vista is a classy and modern Walt Disney hotel, offering a relaxing and delightful stay. This hotel is fairly outfitted and clean, which you can book at a reasonable price.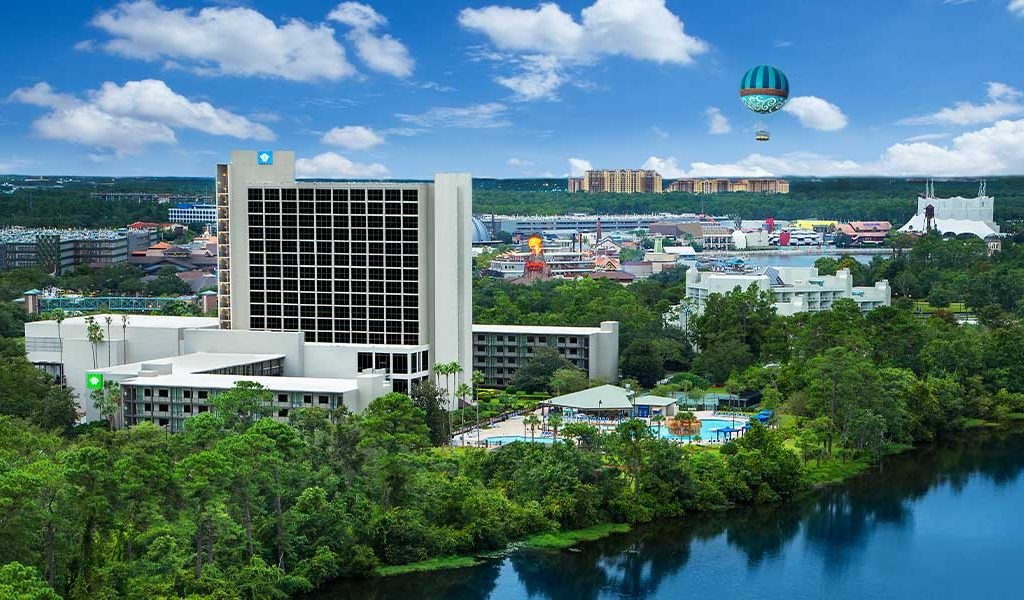 This resort is rightly located, just 5 minutes' walk from Disney Springs. World's top-class shopping, amusement and dining district with 150 venues, also exist close to this hotel.
This hotel incorporates 232 spacious rooms, which amaze the tourists. This is one of the resorts in Orlando, which provides great amenities like, free shuttle, a large hot tub, aquatic playground and two pools.
Visitors can have delicious food on the on-site Oasis restaurant. Moreover, refreshing beverages are available close to pool side bars. The LakeView Restaurant arranges breakfast buffet every day. Besides, the Sundial Cafe and Joffrey's Coffee Shop placed in the hotel lobby, offers also lovely breakfast and snacks.
3. Disney's BoardWalk Inn (Luxury, $491)
Ranking high in the list of hotels near Walt Disney World Orlando, Disney's Boardwalk Inn provides finest accommodation as well as well decorated pool.
Among the amenities include a fitness center and a sauna. The guests can rent a bicycle at any time of the day and roam around the well decorated area. There awaits unconventional dining experience at the in-house restaurants that offers a great variety of food options.
The Disney's BoardWalk Inn is conveniently located near the best places to visit in Florida, including Disney's Hollywood Studios, which is only a short walk away.
4. Disney's Port Orleans Resort (Riverside $297)
Among the hotels near Walt Disney World Orlando, this hotel provides some of the premium services like currency exchange and childcare facilities.
The well-appointed rooms are all air conditioned and consist of tea and coffee makers. Highly qualified staffs are always ready to assist you in tours and tickets booking.
One can enjoy a remarkable dining experience at the hotel's restaurant and a relaxing evening at the on-site bar.
Disney's Port Orleans Resort – Riverside is the best spot if you wish to visit Magic Kingdom Park and Epcot, since these are within a feasible distance from the hotel.
5. Holiday Inn Resort Orlando Suites – Waterpark, an IHG hotel (For family with kids, $99):
Holiday Inn is the ideal pick, while you are searching to stay near Disney in an economical way. This retreat with waterpark, is located in the center of Orlando's prime vacation destinations.
Holiday Inn is near numerous renowned vacation spots, such as SeaWorld Orlando, Disney and the International Drive entertainment district. This family resort includes 777 huge 1, 2, or 3 room family suites. Holiday Inn Resort offers kids splash pad, however it additionally adds Club Candy Activity Center.
Holiday Inn also gives a shuttle service to Disneyland and on- site water park. This resort's shuttle take the tourists at 9 AM to Disney and collect at 9 PM.
Holiday Inn offers a great dining facilities, like Lakeside Café breakfast buffet, the Lagoon's poolside bar, Antonio's Pizzeria and Hershey's Ice Cream Shop.
6. WorldQuest Orlando Resort (Close to Disney, $169)
Boasting the main location close to Disney World, WorldQuest Orlando Resort is definitely a good choice for the tourists. WorldQuest, one of amazing resorts in Orlando, allows a homely feeling with regards to relax and style.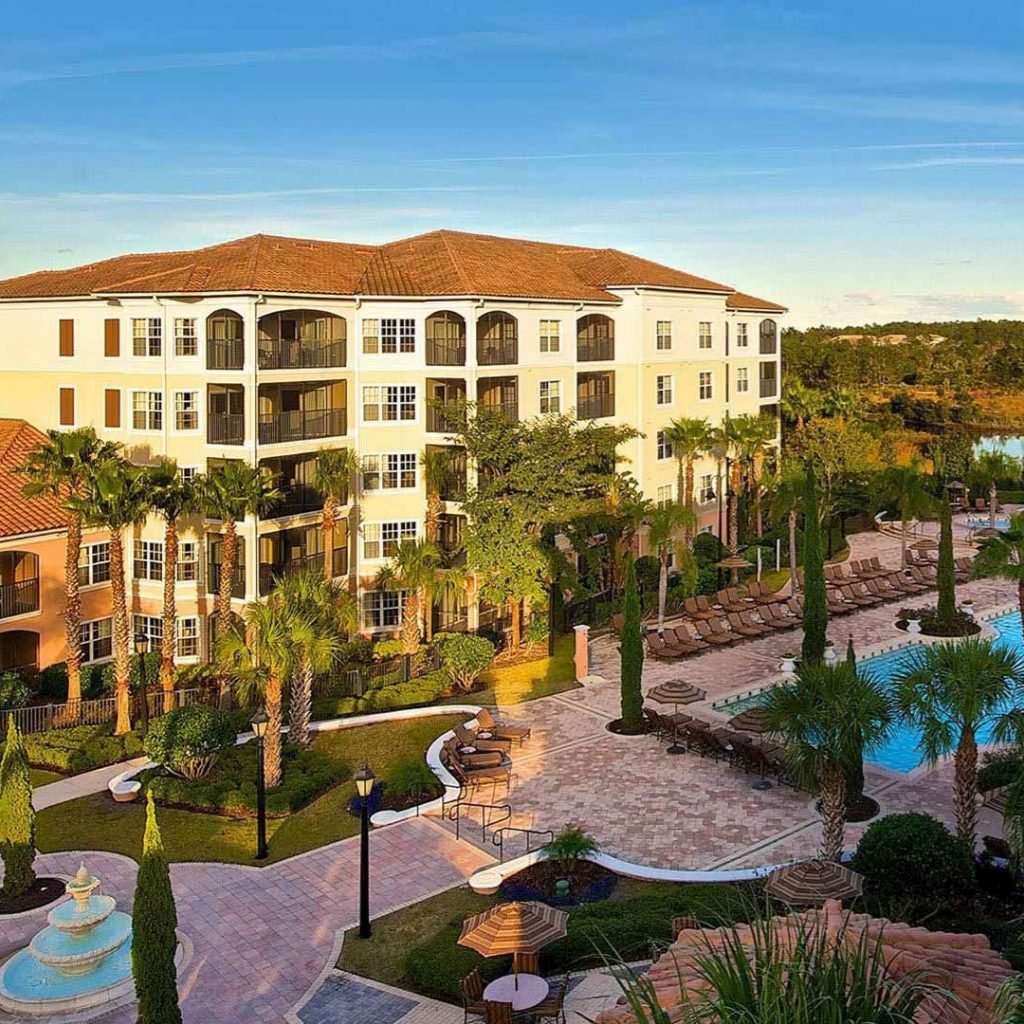 Disney Springs and Lake Buena Vista Factory Stores, welcomes the shopping lovers. The tourists, wishing to percieve Orlando's famous attractions, can visit Disney's Hollywood Studios, Revelation Cove and Disney's Animal Kingdom Theme Park.
This resort offers great amenities, like spa, fitness center and a pleasant pool. It not only provides transportation service to Disney World, but also allows Free parking. Poolside Cabana bar ensures comfort and a reviving feeling to the hotel guests. Choosing your accommodation from the hotels near Walt Disney World Orlando, will allow you to experience a lively vacation with your kids. Filled with vibrant places and youthful activities, Orlando is one of the most splendid cities for holiday.