Hollywood ranks as the best place on the east coast of Florida, as a place to spend vacation. Though most of the hotels and resorts are world famous, checking on the most recommended Hollywood hotels in Florida, will let you have a better experience. So here is a list of the hotels that will serve you in the most beneficial way.
1.DoubleTree Resort by Hilton Hollywood Beach: (Facing Waterway, 180.29$)
The resort is located across the intercoastal canal from the Atlantic Ocean, with easy access to the sand and surf of Hollywood South Central Beach.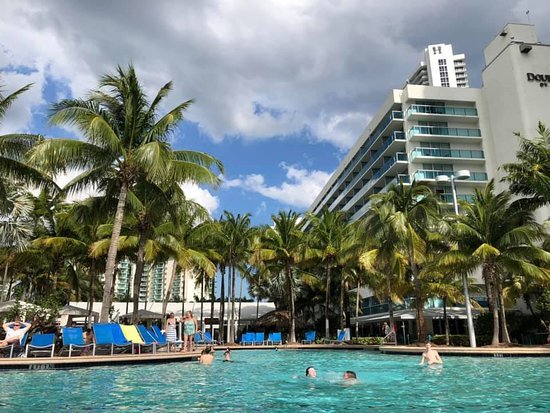 One may explore art galleries, eat on the sidewalk and participate in social activities. Gulfstream Park Racing & Casino, a world-class entertainment and sporting destination, is a great place to try your luck. With a view of the waterway, the resort's pool is fantastic. The hotel's spa is decent, but don't anticipate too much.
The hotel's in-house restaurant serves delicious food; however, you should be mindful of its opening hours. If it's closed, South Beach is just 40 minutes away and offers flashy nightlife and dining.
2. Riptide Hotel: (Oceanfront, 144.46$)
The Riptide Hotel has beautiful oceanfront rooms for its guests.
A lively poolside restaurant waits for you to spend an evening with a variety of delectable meals, cocktails, liquors, and wines. The Riptide Hotel is directly on Hollywood Beach's Boardwalk, a unique waterfront boardwalk that stretches nearly 2.5 miles along the ocean.
Most of the best places to visit in Florida are only a short drive away. The heart of Miami and Fort Lauderdale, as well as numerous bistros and elegant nightclubs are in a short distance from this hotel.
3. Hollywood Beach Marriott: (Seaside 350.29$)
The unending beauty of Florida's East Coast is on full display at the Hollywood Beach Marriott, a premier beachside Hollywood Beach, Florida hotel.
One can Visit Gulfstream Park or Anne Kolb Nature Center or take advantage of their bicycles ride to local restaurants, entertainment venues and shops. Return to your spacious Hollywood Beach after a busy day of sightseeing. Check out Latitudes Restaurant which serves fresh Florida cuisine, or simply relax by our ocean view pool.
4. The Diplomat Beach Resort Hollywood, Curio Collection by Hilton: (Beach front, 541.29$)
The Diplomat Beach Resort, South Florida's focal point, is just a few minutes away from world-class shopping, recreation, arts, culture, and scenery.
Guests get impressed by a beachfront lagoon, infinity pool, and private pool cabanas. The Hotel Bar provides their guests with an outstanding dining experience. This luxury hotel provides free beachfront water sports, bicycle rentals, group fitness classes, and other amenities according to their terms and conditions.
This hotel is in a prime location close to Aventura Mall, Gulfstream Park, Bal Harbor Shops, and Hollywood's Oceanfront Boardwalk.
5. Paradise Oceanfront Hotel: (Sea front 159.66$)
The Paradise Oceanfront Hotel in Hollywood Beach, Florida, is a small boutique hotel just steps away from the world-famous Hollywood Beach Boardwalk.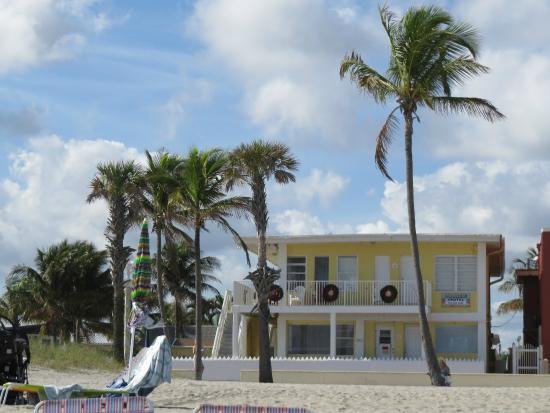 This is more of a motel than a hotel, but it is large enough for a vacation. If you aren't obsessed with high living standards but are interested in things to do in Florida, you could give it a shot on your next vacation. The Paradise aspires to be a year-round vacation destination, offering amenities such as free parking, Wi-Fi, television, and a grill.
6. Quality Inn & Suites Hollywood Boulevard: (137.17$)
The Quality Inn & Suites Hollywood Boulevard in Hollywood, FL, near North Miami Beach, will provide you value for the money.
This smoke-free, pet-friendly hotel is close to Hollywood Beach, Sun Life Stadium, the Fort Lauderdale History Museum and Broward County Convention Center.
The beautiful crystal-clear outdoor heated pool, with a personal brick paver terrace and beautiful tropical vegetation, is perfect for relaxing or swimming. In their lovely water fountain, you can make a wish.
7. Costa Hollywood Beach Resort: (beach close, 284.86$)
This resort offers sleek, modern suites in the bustling Hollywood Beach district, one of the safest cities in Florida, just steps from the Hollywood Boardwalk.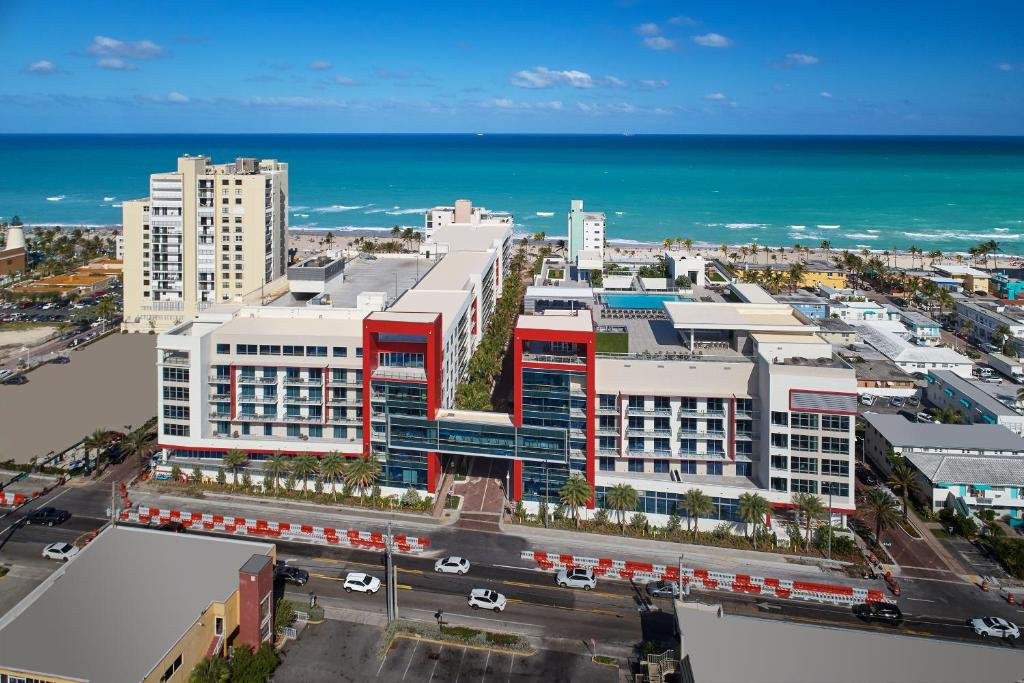 Relax while admiring the expansive beach, lounging in the rooftop infinity pool, or taking a dip in the jacuzzi. Explore the area's beach taverns, tiki bars, boutiques, live music, and other attractions. There's plenty to see, do, eat, and drink in Hollywood, and Costa Hollywood is an ideal base for all your excursions.
8. Hollywood Beach Suites and Hotel: (Close to beach, tk) 108.46$)
Hollywood Beach Suites and Hotel is ready to welcome guests seeking for a sleek beach hotel in the flair of a Pivotal West cottage.
The rooms have a thriving seaside decor, comfy beds, and mini kitchens, making them ideal for families. The hotel is right down the road from the Inter-coastal Waterway, which provides opportunities for fishing, jet skiing, and kayaking. This is one of the most recommended hotels in Hollywood, Florida.
Whatever you're expecting to fetch from your vacation in this Sunshine State, you are likely to find it. Alongside enjoying the best of the city, these most recommended hotels in Hollywood will appease you even more.