Solo Female Travel in the Key West and the Florida Keys isn't as hard as some of you might think. There's no doubt that one, no matter a male or female, looking for a tropical retreat amidst sandy beaches and lively culture, the Keys is the place to be.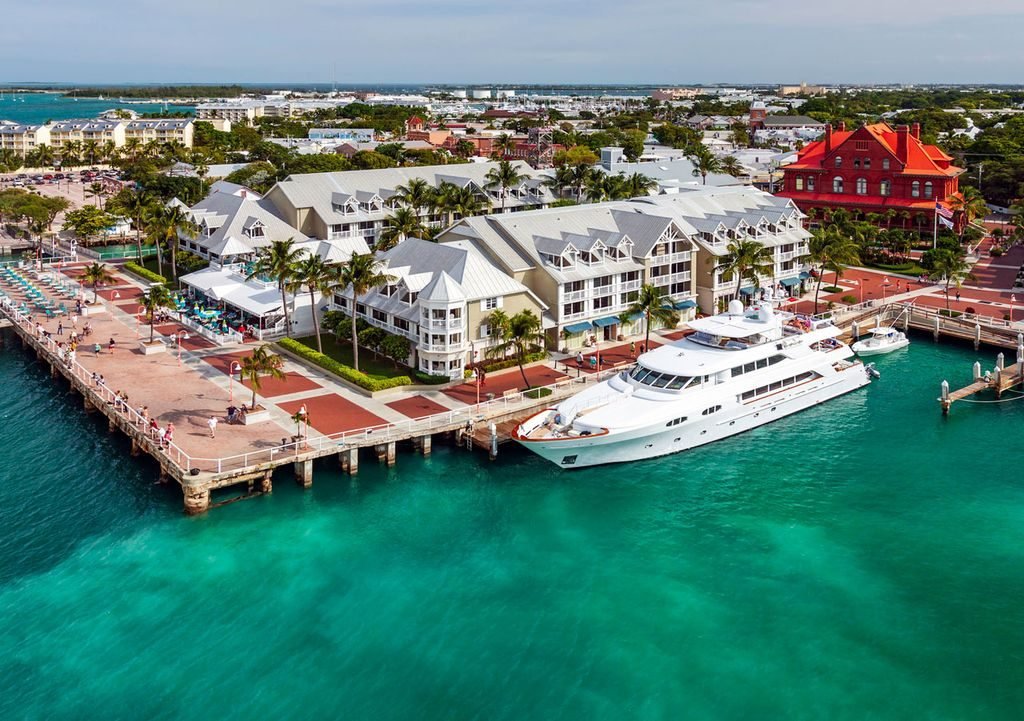 The islands of the Florida Keys attract tourists and are often amongst the best places to visit in Florida. Hence, even if you are a female traveling alone without company, rest assured that the sparkling warm waters and plates of hot fish will keep you thoroughly entertained.
As a female solo traveler you might be uncertain about a few things. For instance, is solo Female Travel in Florida? Is Key West safe for a solo traveler or not? Keep reading, and all your questions will be answered.
KEY WEST:
1.Duval Street :
Duval Street is where the heartbeat of the city comes to life. As the main drag of downtown, it has a diverse array of restaurants, shops, world famous pubs and attractions such as the Key West Aquarium awaiting to please all.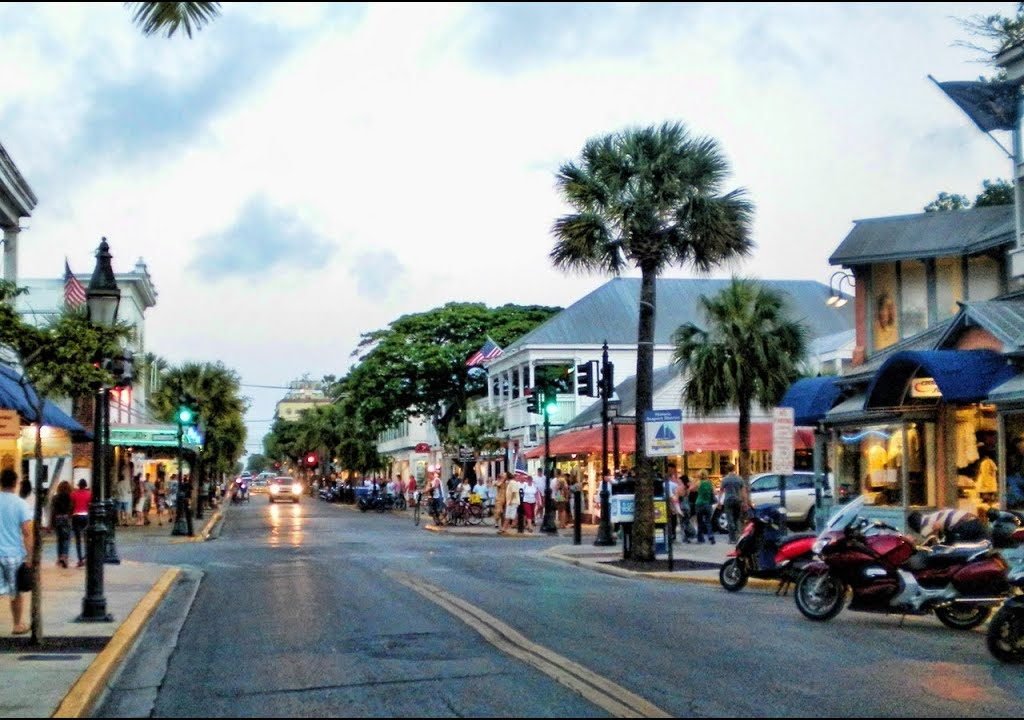 Running north and south from the Gulf of Mexico to the Atlantic Ocean, solo can hang out at the Hogs Breath Saloon, or mingle with the locals at the Green Parrot Bar. Duval Street is indeed one of the best places to stay in Key West for couples.
2. Historic Seaport :
The charming Historic Seaport has been the epicenter for industries including sea turtle fisheries, shrimp and sponge fisheries for over a hundred years now.
Having maintained its appeal with a beautiful mix of old and new, it's a vibrant hub of activities on the island, where no female solo will ever be bored. You can admire scenic views alongside enjoying a variety of unique attractions, such as The Key West Tropical Forest and Botanical Garden, in the midst of adorable shops, restaurants, and fun activities.
3. Heart of Old Town :
The Old Town is definitely the best area to stay in Key West for a solo traveler.
And the most exciting way to explore this quaint town is by taking the Old Town Trolley Tour. As somebody who has never been to this beautiful and historic southern city, you'll be delighted by the informative & entertaining guide. It's gratifying and safe for every female solo to enjoy the town's highlights without any hassle.
4. Casa Marina :
Casa Marina tops amongst the best places to stay in Key West for a solo traveler to hit the beach.
Home to the Southernmost Point of the country and the notable Casa Marina hotel, this neighborhood is one of the most sought after ones. The expansive Smathers Beach, smaller Higgs Beach, and tiny Dog Beach are all close by, so as a solo female, you'll face no trouble navigating your way around the attractions.
5. Bahama Village :
For any shopaholic female, Bahama Village is the haven in the Keys. It's a distinctly unique historic district popular for both shopping and dining.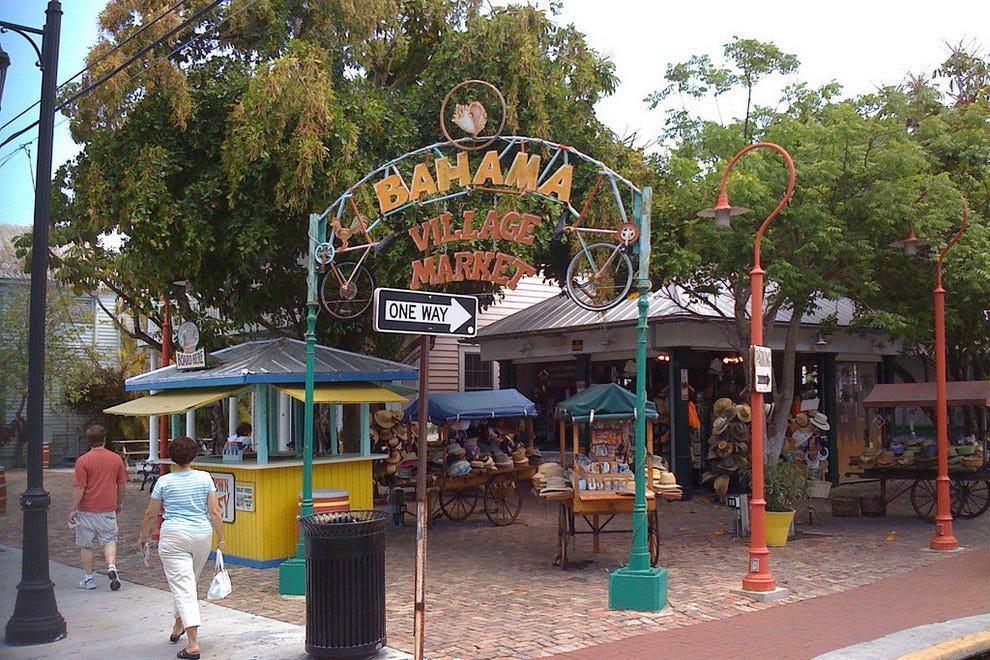 This small neighborhood is colorful, so you cannot miss it. We suggest you to include it in your itinerary, even if it's only for a few hours. However, it still is often counted as one of the areas to avoid in Key West. So it's always best, as a solo female traveler especially, to always be alert and careful.
6. Truman Annex :
For every history buff Truman Annex is the best neighborhood in Key West.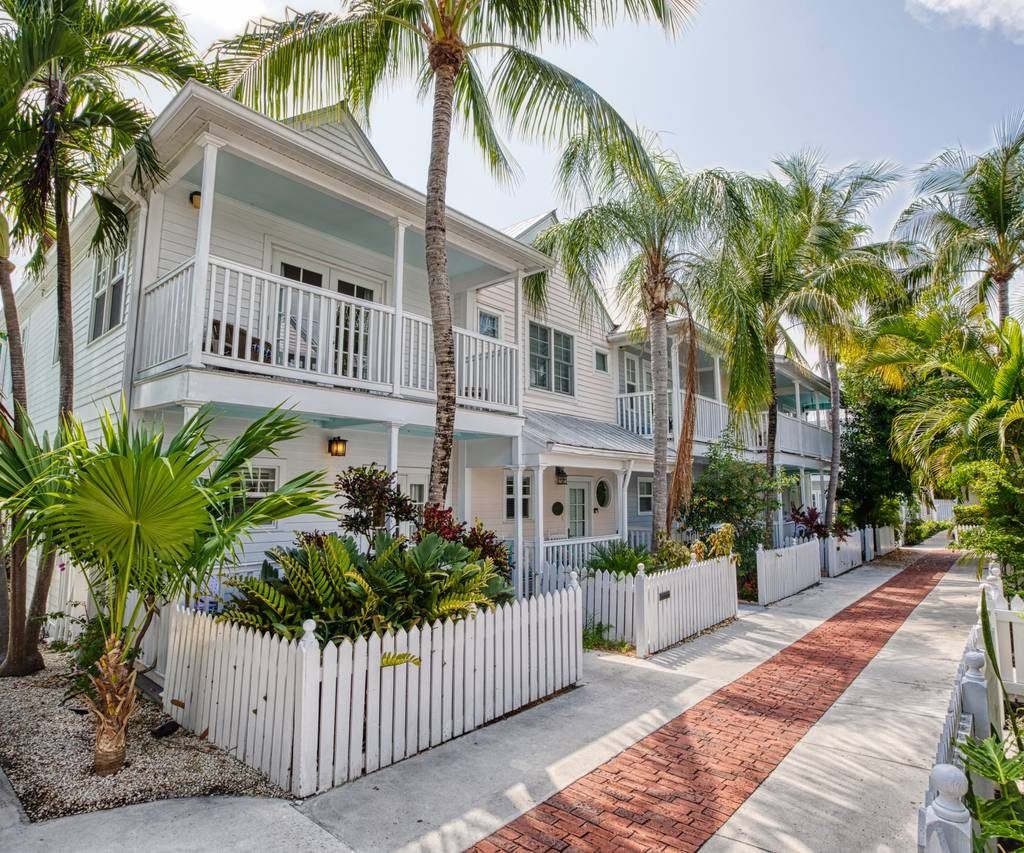 Solo females who love to learn about the past can visit the former winter residence of President Harry Truman, The Little White House, which is the main attraction of the neighborhood. The grounds throughout the neighborhood are finely landscaped and filed into picturesque perfection, thus making it even more delightful to walk and bicycle.
7. New Town :
New Town is best known for being the friendliest residential neighborhood for families. Adorned in charming homes with large yards, tree-lined streets swept clean, green parks and shopping centers. Amidst this contemporary neighborhood, where families enjoy in the sunny afternoons and children play freely, one will surely revive in their solitude. For any solo female, New Town is both relaxing and secure.
8. Sunset Key :
Located where the Atlantic Ocean and Gulf of Mexico meet, Sunset Key is a relaxing and quiet resort island.
This gorgeous 27 acre private tropical paradise is perfect for any solo female wishing to rejoice under the sun in style. Lounging amidst beautiful palm trees, tropical flower gardens, white picket fences and narrow brick roads will heighten one's senses to the fullest.
FLORIDA KEYS:
1.Islamorada :
Islamorada is one of the best sport fishing capital of the world and is located between the saline wilds of Everglades National Park and the sparkling azure waters of the solo Female Travel in Florida.
In this village of islands a solo female traveler will definitely find soft adventures and have unique experiences. For much excitement one can go diving across the brimming reef line. What's more, hand-feeding hungry tarpons at the docks of Robbie's Marina is a relaxing way to spend your solitude.
2. Key Largo :
As home to tropical hardwoods, winding creeks, two state parks, a national park alongside a portion of a national marine sanctuary, Key Largo is the best island to stay in Florida Keys.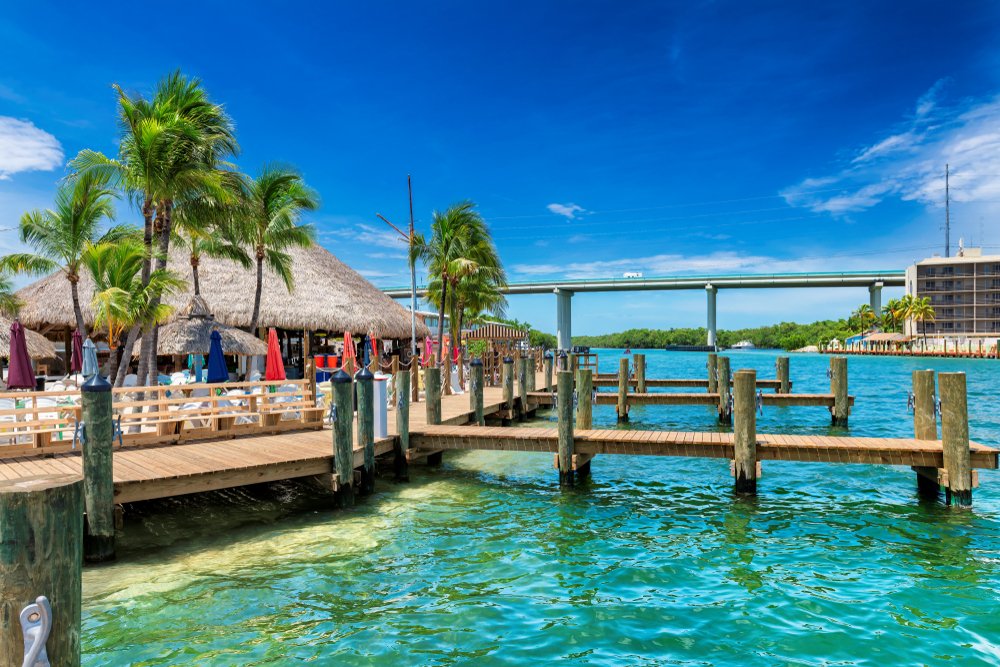 Boasting some of the most captivating botanical backdrops, any solo female traveler who's a lover of nature will have a promising stay. One can alone thoroughly enjoy scuba diving, snorkeling, swimming with the dolphins, sport fishing and glass-bottom boating even without company.
3. Dry Tortugas :
A place of great beauty, history and solitude, Dry Tortugas is the best island in Florida Keys for a solo traveler.
Females who especially enjoy being in the outdoors will love being amidst waving palms, seabirds and turquoise fish. Reaching Dry Tortugas via boat or seaplane is a unique adventure on its own as well as safe, and the star attraction Fort Jefferson is worth admiring.
4. Calusa Beach :
Bahia Honda State Park consists of the best beaches in Florida Keys, and the Calsua Beach is one of them. Being the best for swimming, Calsua has always been the most popular one among tourists.
Female solos will not only safely enjoy the warm sunshine but will also find concessions, the nature center, picnic shelters and souvenir shops located close by. Additionally, where the old bridge and new bridge converge displays the most photogenic views that it'll draw anyone's attention.
5. Key Colony Beach :
Gem of the Florida Keys, the Key Colony Beach is a charming community with true sense which appeal to anyone. Accessed via a single ramp and small bridge off the Overseas Highway, this island is an impeccable call for a revitalizing solitude. Females who are fishing enthusiasts and water vacationers, can go fishing and snorkeling along gorgeous reefs all alone. Even wander around the home-town restaurants and shops without getting bored.
6. Marathon :
The heart of the Florida Keys, Marathon, is one of the solo Female Travel in Florida. The area includes several islands as follows: Long Key, the Conch Keys, Duck Key, Grassy Key, Boot Key, Crawl Key and Pigeon Key. Each of these Keys are unique and adventurous on their own, and will be worth exploring for any solo female traveler. Activities such as fishing, diving, eco tours and shopping await at Marathon to keep every solo relaxed and entertained.
7. Anne's Beach :
Anne's Beach in Islamorada is a natural sandy beach that's rare of its kind. The beach has most picturesque views for picnics. The water is so shallow that one can wade out for miles and still the water will be at knee-level. It's a great spot to stop by for a peaceful stroll when driving down the Overseas Highway. Plus, it's popular for windsurfing, too.
8. Bahia Honda Key:
Another of the best places to stay in Florida Keys for a traveler is the Bahia Honda Key.
This state park is on a pristine spur between the Atlantic and the Gulf of Mexico boasting a soothingly secluded white-sand beach fronting crystal-clear waters. For every female beachgoer, stargazer, day-trippers and overnight campers who loves to take in the pleasures from the land, air, or sea, Bahia Honda Key is the ultimate haven.
Both Florida Keys and Key West are magnificent vacation spot for solo female travelers. One can truly enjoy their holidays with utmost privacy, safety and entertainment.