The vast array of splendid things to do in Atlantic City draw millions of visitors every year. It's a well-known seaside area located in New Jersey, with numerous attractions, such as Lucy the Elephant. Both a destination for solo travelers and families, there's a Boardwalk for an afternoon stroll and a Steel Pier full of rides. What's more, you may bathe in the warm beaches, party at the casinos, indulge in luxury spa treatments, and much more.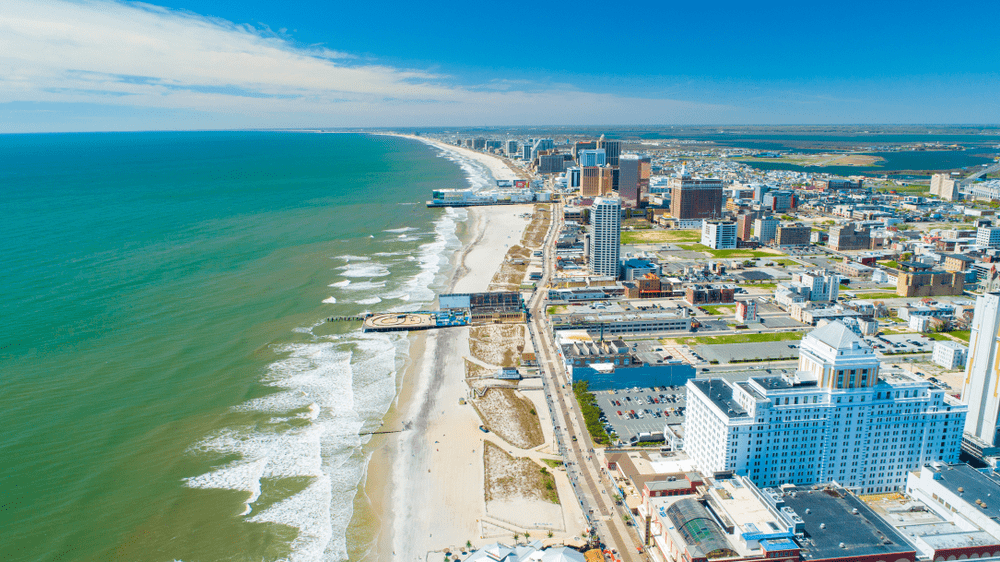 There's absolutely no doubt that you'll come across an impressive array of things to do in Atlantic City. It's a great place to visit for year-round festivals and entertainment, especially during the summer months. There are a variety of events happening throughout the year, including annual festivals such as the Airshow and the Shoprite Classic.
While Atlantic City has plenty of luxury attractions, such as fine dining and high-end shopping, it also has plenty of affordable options. There are a range of attractions for everyone, from art galleries to theme parks, which you can enjoy with both families and friends.
Additionally, the Jersey Shore has some of the most stunning white sandy beaches in the country to bask in. And its epic nightlife scenario is a major appeal for visitors. As for the accommodation, the Atlantic City hotels are exceptionally hospitable and ideal for your stay.
1.Lounge at the Beach :
Atlantic City's beaches are wide and have soft sand, making them ideal for families. They're also clean and have plenty of room to spread out and stretch.
The Atlantic Ocean's waves are ideal for kids and adults, and there are ample of ways to enjoy them. Beachgoers can also take advantage of the on-site facilities, including showers and changing rooms. There are four beach sectors in Atlantic City, each of which has something for everyone.
One of the more noteworthy shorelines in all of New Jersey, is the Atlantic City Beach. There are numerous reasons to visit this popular spot. From surfing to fishing, there are plenty of ways to enjoy the beach in this fun-filled city.
2. Skip through the Boardwalk :
The Atlantic Ocean's boardwalk is a must-visit for anyone wanting to experience New Jersey's famous beaches and attractions.
It features a variety of attractions for all ages, and it's full of gambling opportunities. This vibrant walkway, which spans four miles long, is named after Alexander Boardman, who designed the platform that houses the Steel and Central piers.
For some visitors, the Boardwalk evokes fond memories of their youth. Others have said that they enjoyed the variety of shops and restaurants that line the area's pedestrian mall selling regional specialties such as fudge, saltwater taffy, and homemade souvenirs. From the famous Garden Pier to the Steel Pier, this area has something for everyone.
And that's not all! In 2015, Atlantic City revived its mid-twentieth century tram cars for tours around the iconic boardwalk. Today, this tram ride is noted among the top things to do in Atlantic City. Getting around Atlantic City on foot can be incredibly challenging, especially since it has a lengthy boardwalk. This is why it's important to catch a ride when you need it.
3. A Night Out at a Casino :
But, where are the Atlantic City casinos? – Almost everywhere!
With over 20 gambling establishments, Atlantic City is a must-visit for gamblers and even those who don't mind a wild experience.
The area's many exotic casinos, such as the Caesars Atlantic City, the Borgata, the Bally's, and the Resorts, are very appealing to both locals and guests.
The Borgata is one of the best examples of truly opulent hotels in Atlantic City. With lavish interiors and large jackpots, it'll surely make you feel like being in an 80's movie scene in no time. Likewise, The Caesars Atlantic City is a must-visit. With over 2,000 slot machines and a Greek-themed atmosphere, this casino has plenty of room to expand and entertainment to give.
Some of the other best places for placing bets include Hard Rock Hotel Casino Atlantic City, and Tropicana Atlantic City.
4. Day Out with Family at the Steel Pier :
Located in Atlantic City, the Steel Pier used to be an amusement park that draws thousands of visitors each day. Back then, Frank Sinatra and other famous performers would appear at the park.
With over a hundred years of history, it still remains one of the top attractions in the area, and therefore, amongst the top things to do in Atlantic City. It went dormant during the 1970s, however, it's making a comeback with a renewed sense of fun.
Some of the major entertaining attractions at the beach include the Rock-n-Roll Slingshot, the Ferris wheel, and the Drop. Then again, if you're looking for an even higher vantage point, consider taking a helicopter ride.
Note that you can enjoy the attractions by purchasing tickets that are offered by the single for $1 each, or by a book ranging from $40 to $60.
5. Marvel the Marine Life at the Atlantic City Aquarium :
The Gardner's Basin was previously a rundown area where baseball fields used to be. Today, it features a three-story aquarium with a variety of aquatic exhibits.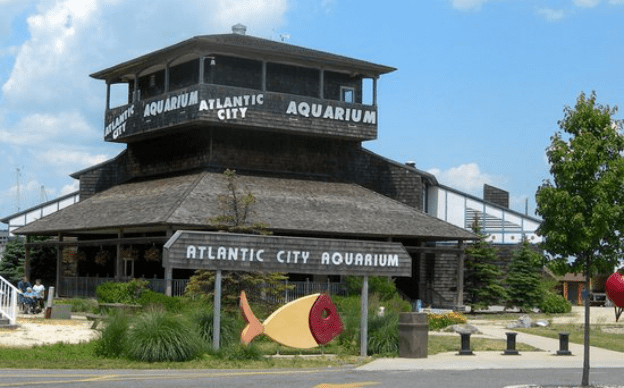 With over 20 exhibits, the Atlantic City Aquarium is a fun place for families with younger ones. Some of these include a variety of fascinating creatures such as stingrays, sharks, and turtles. Moreover, there are several shops and restaurants nearby as well.
It's also a pretty good place to take a rainy day trip. Here you'll get to discover the world's tremendous oceans through touch tanks and glassed aquariums. Plus, there are various video games you can play and movies to watch.
6. Delve in the Adventures of the Storybook Land :
Storybook Land is a 20-acre park northwest of Downtown Atlantic, and is yet another is a great place for families with kids.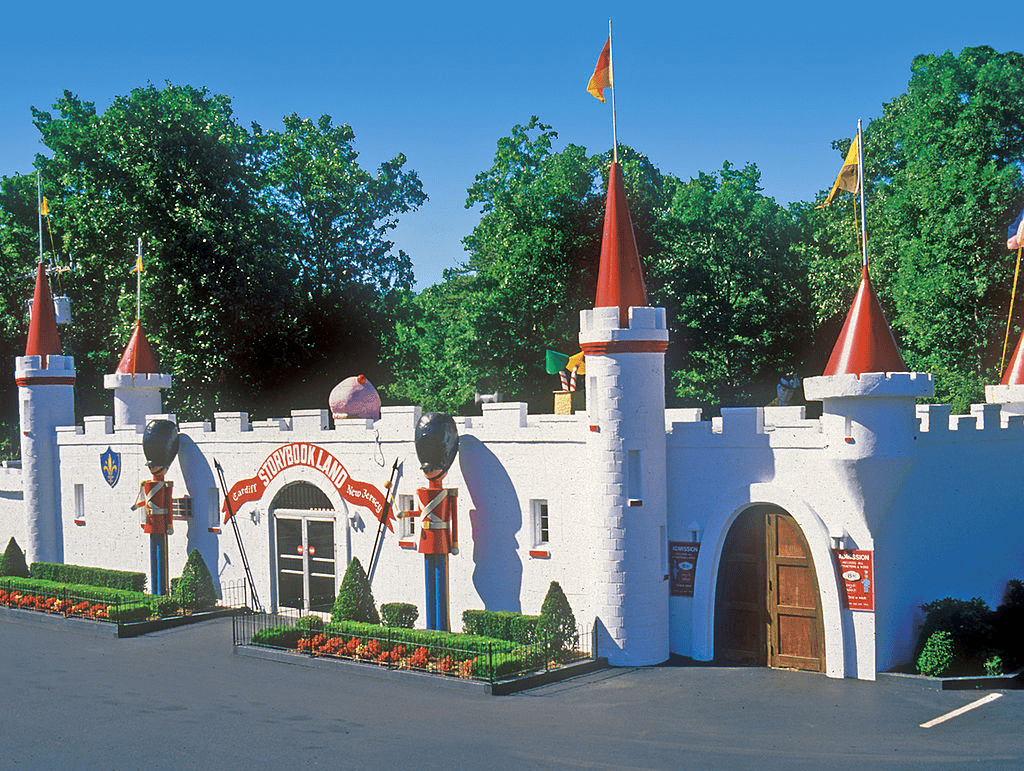 It features a storybook-themed park with over 20 rides and other adorable attractions for kids. Additionally, many visitors have also praised about how the staff is always pleasant and helpful.
Aside from the rides, this place also offers various events and activities, such as meeting their favorite storybook characters, which will keep the kids entertained all throughout. Hence, it's amongst the most amazing things to do in Atlantic City with children.
7. Lucy the Elephant :
If you're near the end of your visit and are still wondering what to do in Atlantic City, pay a visit the Lucy the Elephant.
Located about 5 miles away from Atlantic City, Lucy the Elephant has been a symbol of the area's resurgence since it was built in 1881. This massive animal's six-story platform has a great view of the ocean and the region's elegant interiors.
Lucy the elephant has received rave reviews from visitors. They noted that it's a fun addition to Josephine Harron Park and that it's interesting to learn about the animal's origins.
This animal-themed attraction is a must-visit. We also recommend stopping by the park's gift shop to purchase souvenirs.
And this where our short crafted list of the things to do in Atlantic City comes to an end. Add them to your itinerary right away and plan your trip with loved ones to this gorgeous city.