North Miami beach is a charming city, that stretches from Miami to Ft. Lauderdale International Airport. North Miami beach is a pleasant location, so tourists looking for budget accommodation, can stay in this place comfortably. North Beach is unique for its amazing sea beaches.
Here are mentioned some selected north Miami beach hotels, from where tourists can choose hotel, according to their budget. From our list, you can easily select sea side hotels in North Miami beach.
1.Marenas Beach Resort: (Sea Side) $401
Marenas beach resort is located in a decent location with midway between Miami and Fort Lauderdale. This beach stretches 2.5 miles with pristine smooth sand and crystal clear water in Florida's sunny isles beach.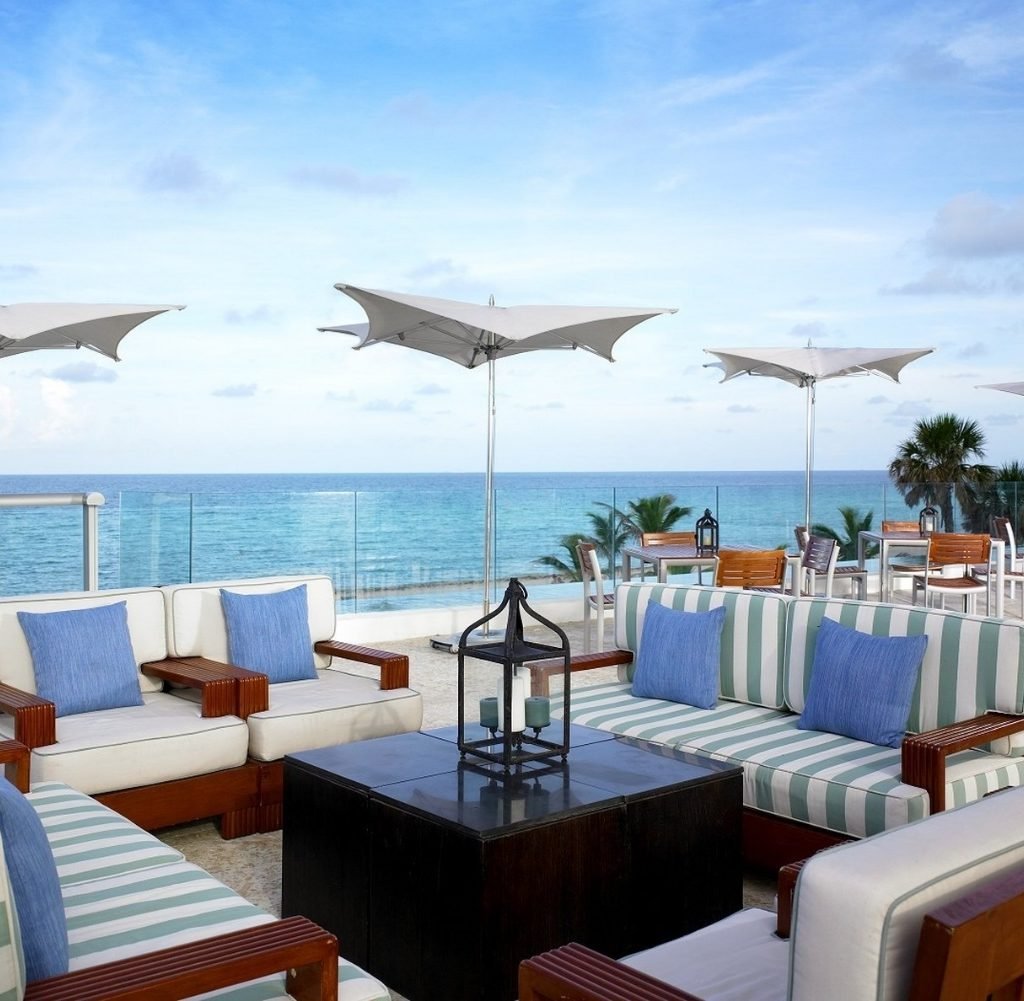 Visitors enjoy the sweeping view of the Atlantic Ocean from the hotel rooms. This is one of the Oceanfront hotels in North Miami beach, Florida, that provides gorgeous rooms with modern amenities and impeccable service. Moreover, this beach resort provides modern event space to span over 10,000 square feet of charming indoor and outdoor function areas with fascinating surrounded views.
Marenas resort is perfect as a family vibe and romantic couple's gateway to get stunning sea view as well as outdoor activities.
2. Trump International Beach Resort: (Sea Side) $443
Trump International beach resort is a classy posh hotel, that impress the visitors by its stylish interior and plenty of spaces close to beach front as well as pool area.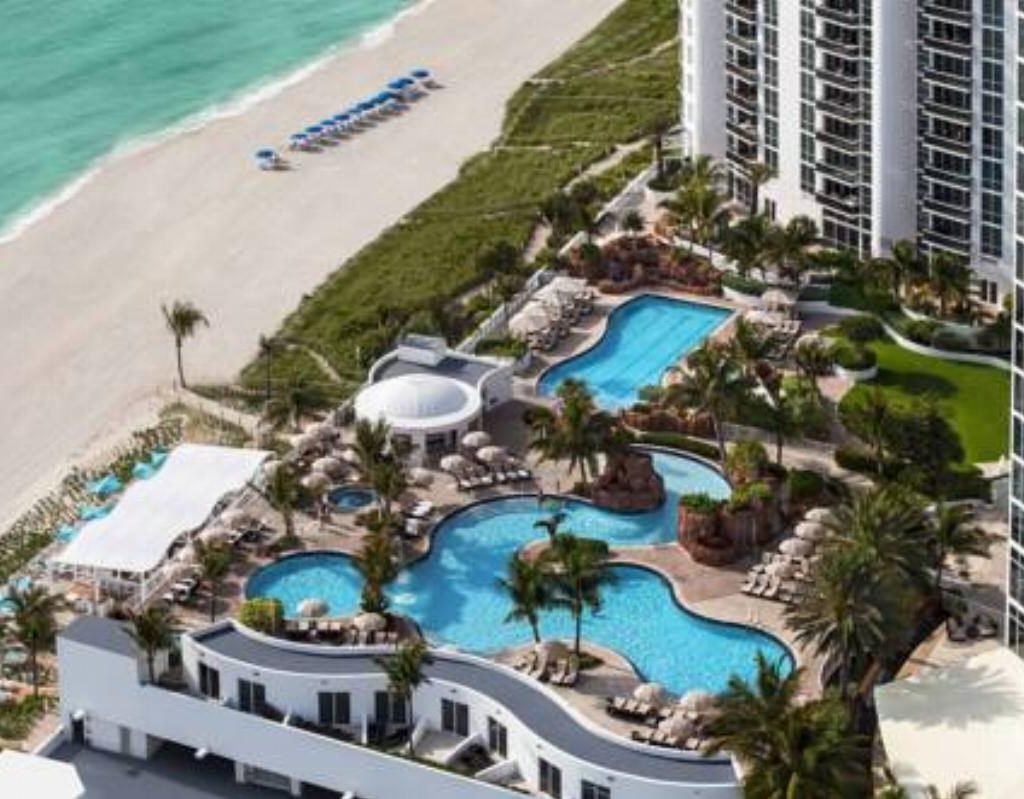 You can relax in the evening in the elegant sophisticated lobby. Rejoice beachside paradise along with lounge in an air-conditioned cabana or, lounge chairs. This pet friendly hotel in North Miami beach welcomes cutie pets and offer special amenities to the pets. From gourmet cuisine to poolside snacks, enjoy Florida's fresh flavor.
Moreover, this gorgeous hotel arranges beachfront wedding ceremony to Gala celebrations. It also provides a discount upto 15% for a longer stay. Enjoy suite spa moments in a relaxing hidden gem. It also offers a set menu and designated kids menu to appease the visitors.
3. Acqualina Resort and Residences on the beach : (Beach side 5 Star) $850
Acqualina Resort & Residences is a grand 5 star hotel, that offers breathtaking view of the beach. Visitors explore Mediterranean villa style setting near the beach to enjoy heavenly beauty of the sea.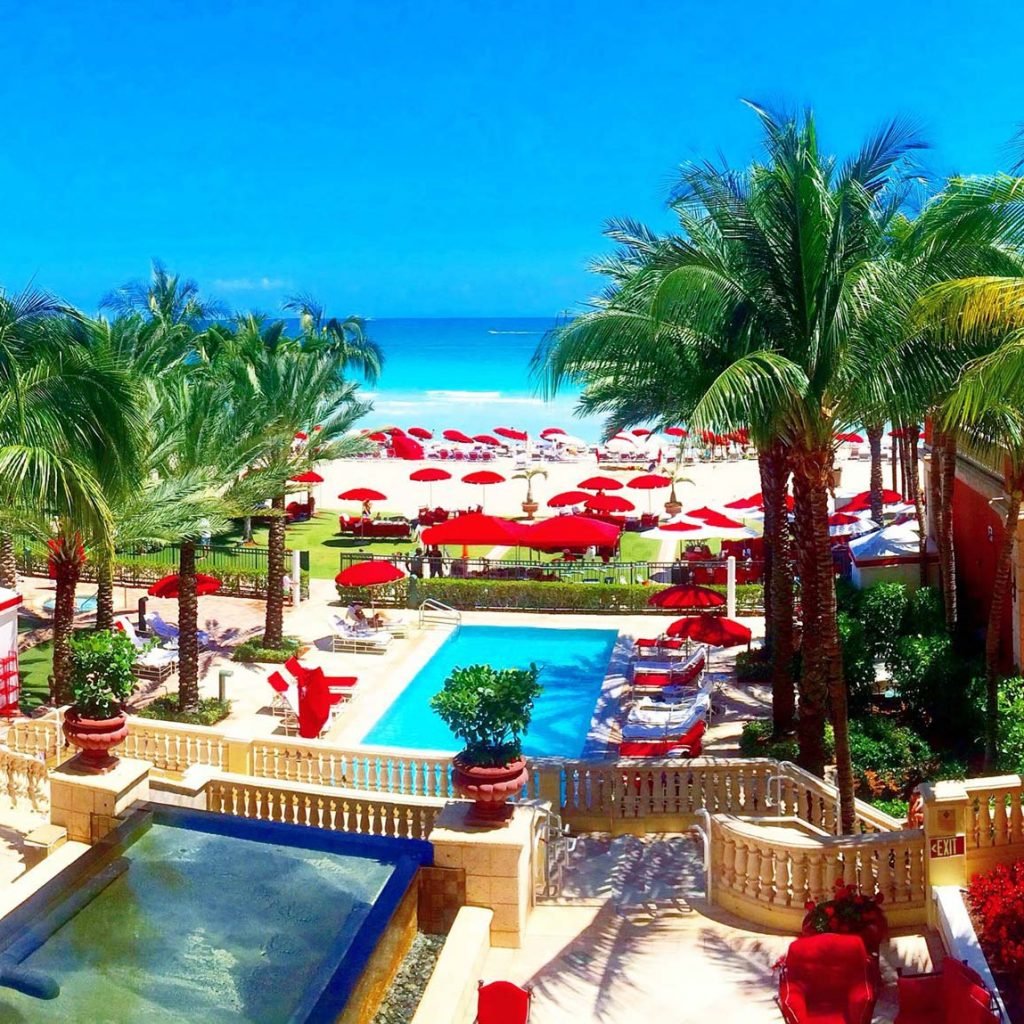 This hotel has received "Best Reader's Choice Award" as "Best water front hotel in the United States". This sophisticated hotel offers world-class dining, ESPA-branded spa and an innovative marine biology-based children's program.
Moreover, this posh hotel also includes 3 oceanfront swimming pools, Business travelers enjoy the facilities of having a spacious meeting room here. With a prime location of the seabeach and close to the Ritzy Bal Harbour shops, this luxury hotel also provides an opulent experience.
4. DoubleTree Resort & Spa by Hilton Hotel Ocean Point: (Sea Side Balcony) $220
Double Tree Resort is like an ocean view paradise, that is just 20 minutes from downtown Miami. This hotel includes waterfront palm lines pool and direct reach to the Atlantic Ocean.
This is one of the north Miami hotels on the beach, where all suites offer partial or, full amazing ocean view. There are three Hall rooms to conduct business meeting or, wedding ceremony. Take a taste of continental cuisine in the gorgeous sea view restaurants.
Sip brewed coffee in the coffee shop, while enjoying ocean view. Visitors can easily get to the lovely shops of Miami, restaurants and tourists' attraction from this hotel. Maimi International Airport and Cruise ports are within 30 minutes.
5. Ramada Plaza by Wyndham Marco Polo Beach Resort : ( Sea Side balcony) $121
Ramada Plaza Marco Polo beach resort is a 3 star hotel, close to Oleta river state park. This hotel is located 400 feet away from seabeach overlooking the Atlantic Ocean.
Hotel guests stay relaxed beside outdoor pool and do exercise in gym. Ramada is one of the north Miami beach hotels with balcony offering amazing sea view. The Miami Seaquarium is 20 miles far away and Aventura Mall is 6 miles away from this hotel.
This hotel provides its guests gorgeous lounge, a bar, children's pool, a steam room and conference space. This pet friendly hotel charges $50 per pet and $150 one time cleaning fee.
6. Best Western Plus Windsor Inn: (Budget) $191
The Best Western Plus Windsor Inn, North Miami is located just 3 miles from the Bal Harbor beach and 17 miles from Fort Lauderdale. The hotel provides to its guests the blends of value, comfort and convenience.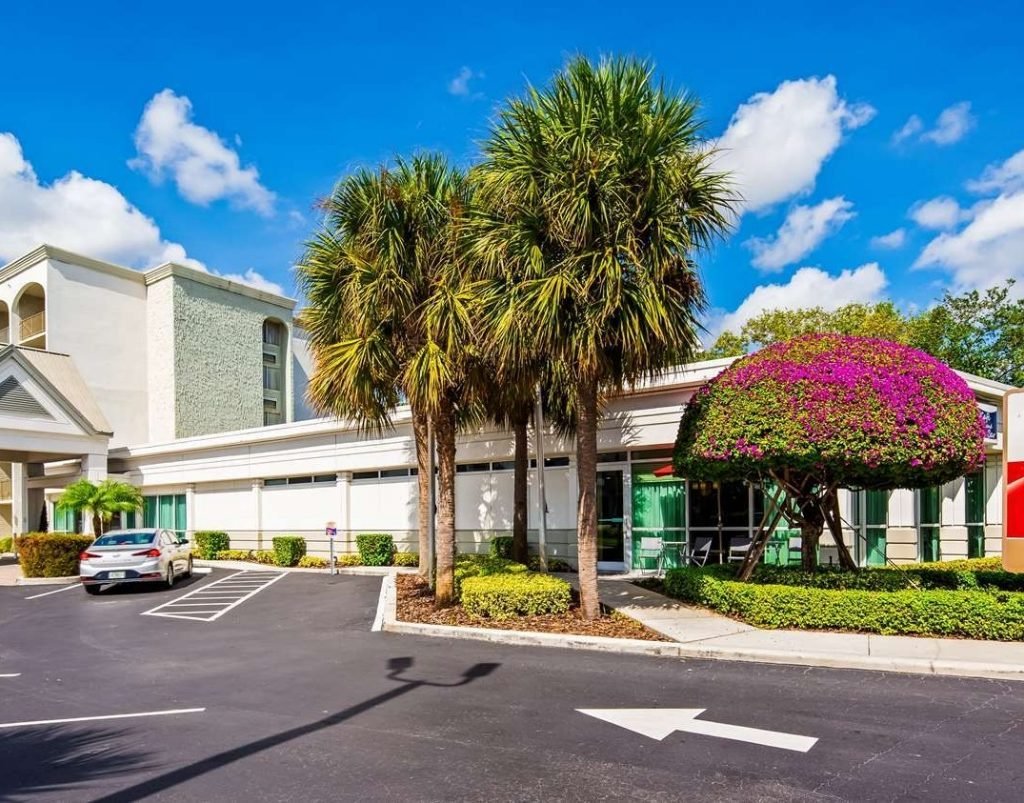 Visitors can experience the best of North Miami beach and save with the Best Western Plus Windsor Inn. If visitors reach in this hotel by car, free car parking is available here also.
This hotel includes a great pool and a decorative lounge for guest's relax. experience local oyster favorites at Captain Jim's Seafood Market & Restaurant, while staying in North Miami beach. Moreover, you will find bicycling 6 miles from here, fishing 6 miles from here and night clubs 12 miles from this hotel.
7. Wishes Hotel Coral Gables: (Cheap Motel) $69
Wishes hotel is a budget motel that is situated 3.8 miles from downtown Coral Gables. For great location and comfortable rooms, this hotel is the perfect deal.
This decent hotel is nearby Little Havana sector of Calle Ocho (eighth street), so easily accessible to rich Cuban culture and cuisine. Motel Wishes Coral Gables is conveniently placed in 4700 South West 8th Street just in 8.8 km from the Miami center.
All guest rooms are well furnished with seating areas, microwave and cable TV. This hotel is a great vibe, as there is a comfy large bed in each clean room. It is a great choice for the tourists, as it offers Jacuzzi in the suits.
8. Reunion Resort Three Bedroom Apartment D2Q:
(Good homely) $173
Reunion Resort includes three bed room apartments with balcony, suitable for family retreat. Tourists along with a friend's group or relatives get a homely atmosphere and budget accommodation here only for $173.
The room furnishings and interior are very elegant. The kitchen is well arranged with dishwasher, oven and microwave oven. Located in Kissimmee, Reunion Resort is 34 km away from Orlando International Airport.
This resort also 23 km away Plaza del Sol Kissimmee and 23 km away from Lakefront Park. Guests enjoy the facilities of Free car parking and free Wifi too. Visitors like this tranquil place, as it is away from downtown hustle and bustle.
Global Luxury Suites in Sunny Isles is a few minutes' walk from the beach. Visitors enjoy magnificent sea view from the upper level rooms.
Each unit at the apartment is equipped with cozy bed, TV, Air conditioner, bath and a kitchen with modern amenities. Fort Lauderdale-Hollywood International Airport is 9.9 mi far away from this hotel. The distance of Miami and Global Luxury Suites in Sunny Isles is 12 Miles.
This hotel sometimes offers discounts depending on seasons. It offers private BBQ stations for the guests. This hotel is affluent with an outdoor pool, fitness center, hall room with billiards, opulent shop and a dog park.
10. Rodeway Inn Miami I-95: (Cheap) $79
The Rodeway Inn Miami is an excellent choice, whether you want to get an inexpensive hotel close to North Miami beach.
Whether you are planning a weekend getaway or a family vacation, if you need a hotel close to beach with serenity, then this is the property for you. Bayfront Park and golden beach are within 22 minutes' drive from here. Located in North Miami Beach, 18 minutes' drive from Hialeah Opa-Locka Flea Market, this hotel offers cozy accommodation as well as great service in a convenient location.
There are numerous shopping centers and restaurants adjacent to this hotel. The hotel rooms are decorated with spectacular interiors and modern furniture.
You can select a nice hotel from the above list according to your budget. Best hotels in North Miami Beach, Florida welcomes the inquisitive tourists of Miami, to pass a golden moment in these hotels.