Orlando is a great holiday destination in Florida for travel lovers. Tourists' vacation time may be more pleasurable if they can bring their pet along with them. Visitors roam around the beaches and parks with their pets to enjoy the breathtaking view of nature.
The best pet-friendly hotels in Orlando, Florida offer some rooms for visitors, who belongs to lovely pets. These hotels also provide pet meals and supplies. It is better to book a pet-friendly room in advance online. Because only a limited number of hotel rooms are allocated for visitors, keeping pets.
Here we mention some pet-friendly hotels, which will help you to find out a comfortable hotel, to spend time with your cutie pet.
Lake Facing Orlando Hotels:
1. Westgate Lakes Resort and Spa: (Lake Facing) $139
Westgate lakes resort is close to some popular tourist attractions in Orlando, Florida. It takes a few minutes' drive to reach Universal studio and Sea world. So visitors staying in this hotel, can reach easily to those fantastic places within a few minutes.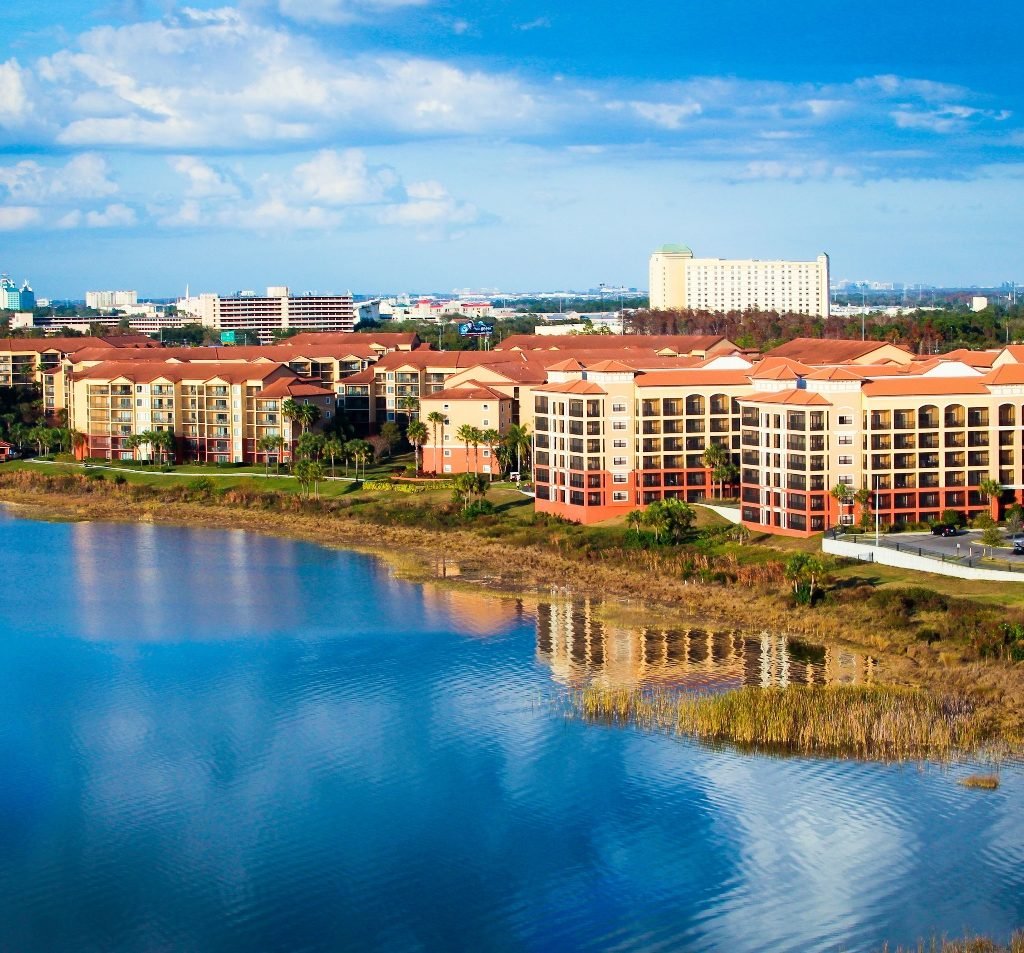 Treasure Cove water park and boat tour in lake Marina, attract most of the visitors. Moreover, this hotel offers spacious luxury accommodations, outdoor swimming pools, and cozy spa tubs to entertain its guests. Pet lovers choose this hotel, as they can carry their pets with them. They have to pay $150 to keep their lovely pet in a room.
2. The Ritz-Carlton Orlando, Grande Lakes: (Lake Facing) $930
The Ritz-Carlton Orlando, Grande Lakes is a posh hotel, situated 15 minutes away from Walt Disney World. This hotel provides grand accommodation, as well as, offers scenic beauty of Grande Lake. Visitors spend their holiday with pleasure by eco-tour, kayaking, or, fishing.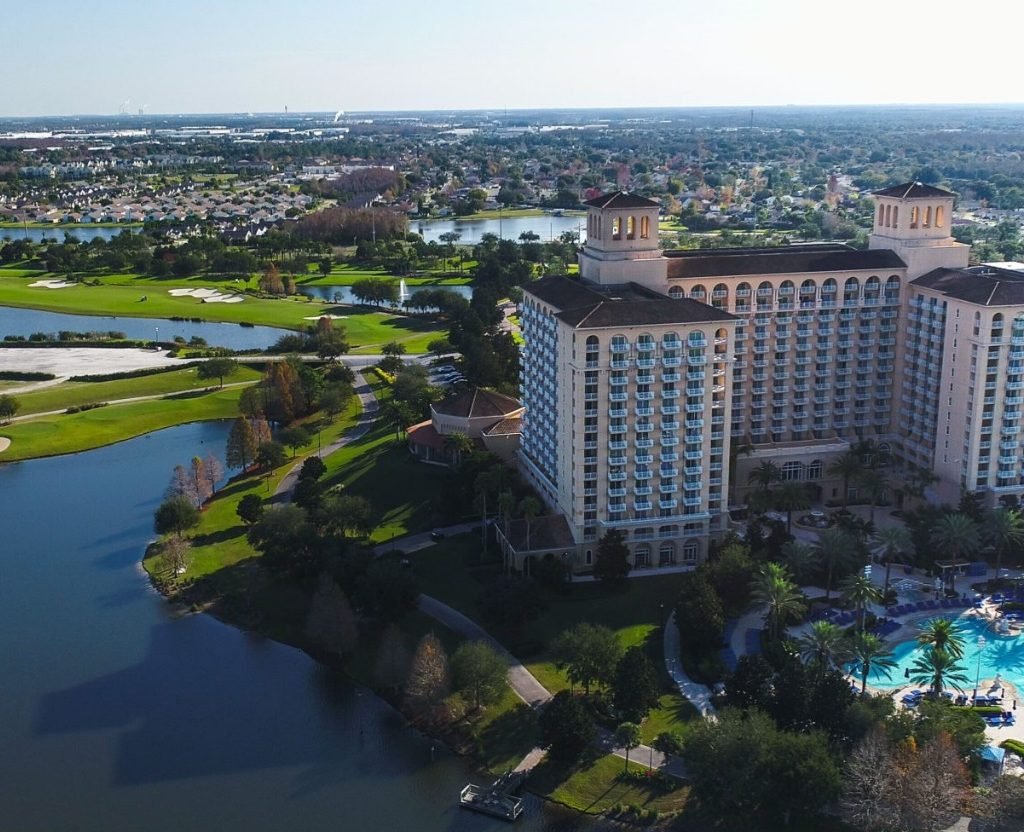 The visitor will be more delighted if they can accompany their pets to this lovely place. This hotel allows one pet in a room. It charges $250 as a pet cleaning fee.
3. Bohemian Hotel Celebration, Autograph Collection: (Lake Facing) $313
Bohemian Hotel Celebration is a magnificent hotel situated beside a lake. It offers stunning views of lake, if you book a lake facing room with a private balcony. It is a pet-friendly hotel with all modern amenities. Walt Disney is a short distance drive from this hotel, so it relieves the tourists for reaching there easily.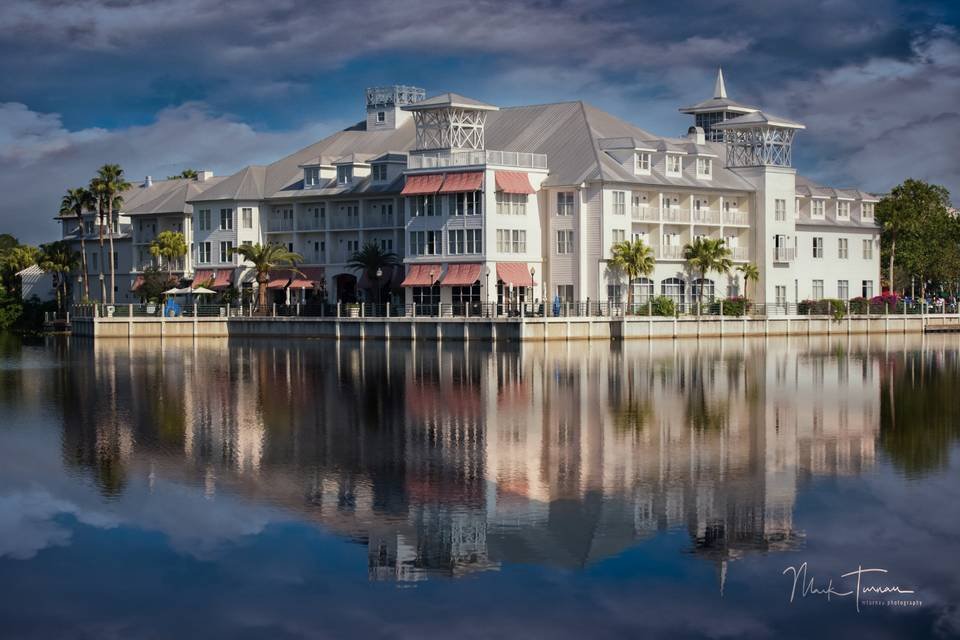 Overlooking the lake, this amazing hotel offers a variety of quietly luxurious, well-lit rooms. Take a leisurely walk beside the lake, immerse yourself in the lovely outdoor pool and enjoy a light bite at Lakeside Bar + Grill in the open air. This hotel welcomes guests with pets and offers pet-friendly accommodation for a $150 fee.
4. The Villas of Grand Cypress: (Lake Facing) $249
The Villas of Grand Cypress hotel is conveniently located adjacent to Walt Disney World. This marvelous hotel embraces a beautiful lake and 146 villas within lush greenery. This hotel carries a nice pet-friendly atmosphere too.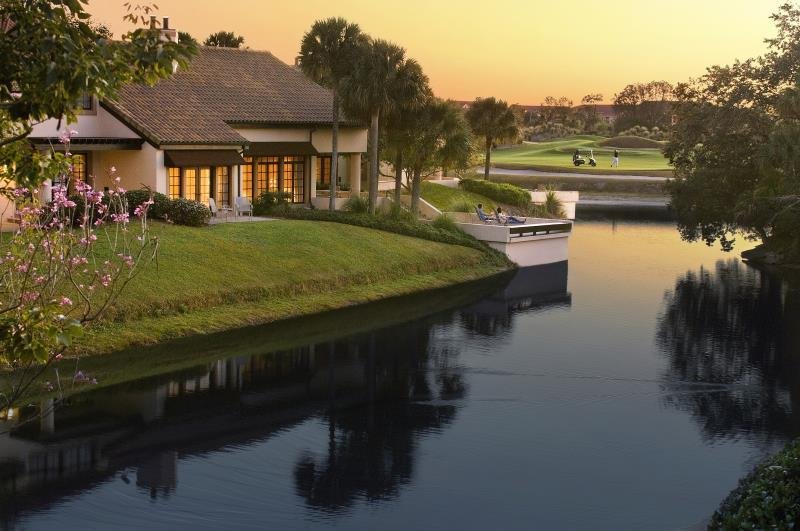 This comprehensive luxury hotel offers a remarkable stay with a blend of relaxation, sport, and fine dining. Guests relax near the lake in a tranquil environment. The Villas of Grand Cypress also offers guests grand accommodations and world-class amenities. Visitors take part in Outdoor activities like playing golf and biking trails.
5. Universal's Loews Portofino Bay Hotel: (Universal studio) $465
This gorgeous hotel is placed bayside right in the Universal Orlando area.
Magnificently designated rooms and suites consolidate with joys of each flavor to make the ideal family escape. The visitors staying in this hotel can get to the theme park easily. Guests staying in this hotel, enjoy exclusive theme park benefits.
Guests boarding in this hotel may get a quick hop from this Universal hotel to park with free water taxis or, shuttles. Moreover, this elegant hotel allows pets for a $100 fee to a pet-friendly room.
6. Four Seasons Resort Orlando at Walt Disney World: $1,116
Four seasons resort remains an exclusive residential setting within Walt Disney World. This lakeside paradise embraces a charming garden surrounded by palm and cypress. Four seasons is a pet-friendly hotel, that provides a bed as well as bowl in room for dogs and cats both.
The guests enjoy water splash at Explorer island and post -park massage at the spa. The boarders have a meal at the rooftop steakhouse Capa along with beautiful view. This resort includes a water park, that not only holds water slides, but pool for kids also.
7. La Quinta Inn by Wyndham Orlando International Drive North: (Budget Hotel) $122
La Quinta is a pet Friendly budget hotel, that claim $20 as charge for pets. The property permits pets in particular rooms only and maintains some pet restrictions also.
This elegant hotel is close to Universal Studio and Walt Disney World. So visitors can reach there within a short time. Moreover. This worthy hotel provides a free shuttle service to the theme parks. Mercado Shopping center and some classy restaurants are within walking distance from this hotel.
8. Rosen Inn Lake Buena Vista: (Cheap) $70
Clarion Inn is an affordable hotel, that allow guests with pets. A colorful-fun splash zone has made this Rosen hotel more charming. This hotel is nearby the main tourists' attractions of Orlando in Florida.
Guest can carry 2 pets which are up to 50 pounds and they can stay with their owner in the same room. The pets free is very reasonable, $15 for each pet. This classy hotel offers a buffet restaurant, soothing swimming pool and Wi-Fi facilities.
9. Rosen Shingle Creek: (Budget hotel) $201
Rosen Shingle Creek is near to International Drive and amazingly popular attractions for a unique Orlando experience. This hotel is situated in a pristine natural setting, that delights the visitors. It is not only a reasonable priced hotel, but also a pet- friendly hotel. This hotel is close to airport and major transportation routes.
Rosen Shingle Creek offers in-room amenities including bowls, treats from a local bakery and a custom-made door tag. Pet-friendly rooms are located nearby green grassy areas that are stocked with waste bags. Pet must be carrying current vaccination. The pet fee is charged $50 per night.
10. Red Roof Inn Orlando South – Florida Mall (Cheap) $109
Red Roof Inn Orlando South – Florida Mall is suitably placed only 15 minutes away from the Orlando International Airport. Walt Disney World and Orlando County Conventions Center are a short drive from this hotel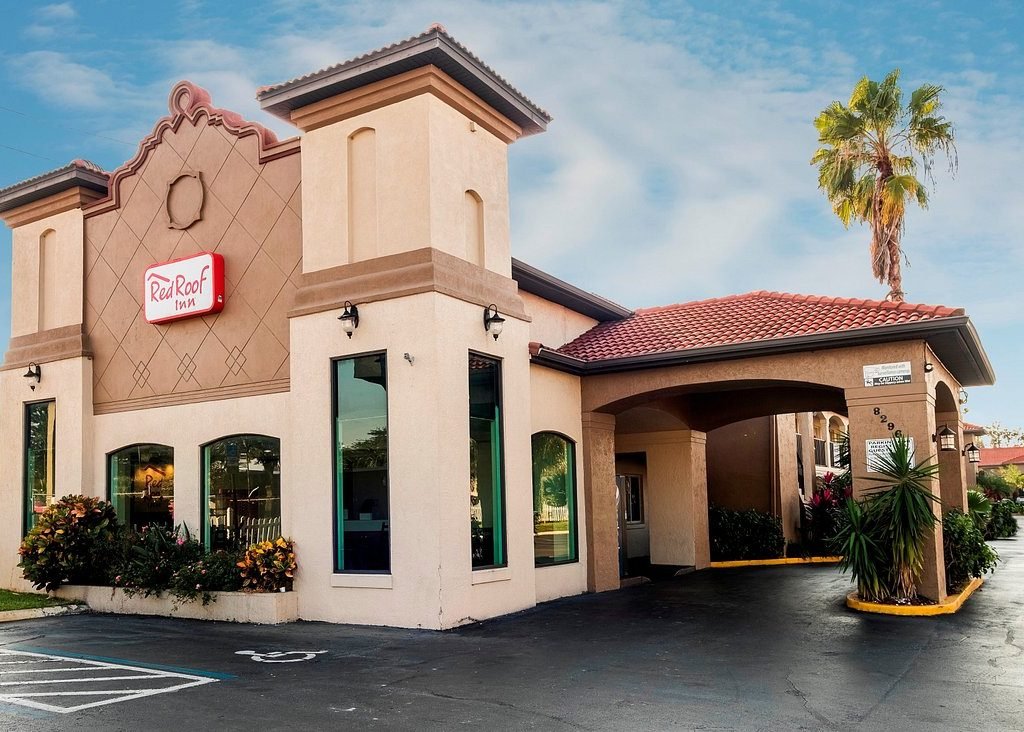 Pets are allowed in this hotel on request, but they do not receive an extra charge for this. Our outside unheated pool is open all year for our visitors to relish. These hotel rooms are well equipped with cable TV, microwave, and tea-making facilities also.