Located in the South Florida, Palm Beach offers travellers beautiful beaches, amazing dining and historic attractions. It is one of the safest cities in Florida. If you want to have a great vacation, Palm Beach is one of the best places to visit in Florida.
To make your vacation pleasant, we recommend staying in one of the area's best hotels with standard facilities. Below, check out the eight best hotels according to your convenience:
1.Four Seasons Resort, Palm Beach: $1310
Four seasons palm beachis one of the top luxury hotels in the Palm Beach. It will cost you about $1310 per night for staying there.
The hotel covers two outdoor ocean-view pools, loungers along the beach, spa and top-notch dining. Moreover, the rooms are elegant, as well as, wonderfully appointed and suites that'll succeed your expectations, all designed to create the perfect family escape.
You can find places to visit near the hotel like William O Lockhart Municipal Pier, the Lake worth Farmer's Market and Vinoutlet. Nearby restaurants include Mamma Mia's pizzeria, Kilwins Lake worth beach and Florie's.
2. The Breakers: $1255
One of the luxury palm beach hotels Florida is the Breakers Palm Beach. This hotel amazes the tourists with its dazzling and beautiful surroundings, high end features as well as charming rooms.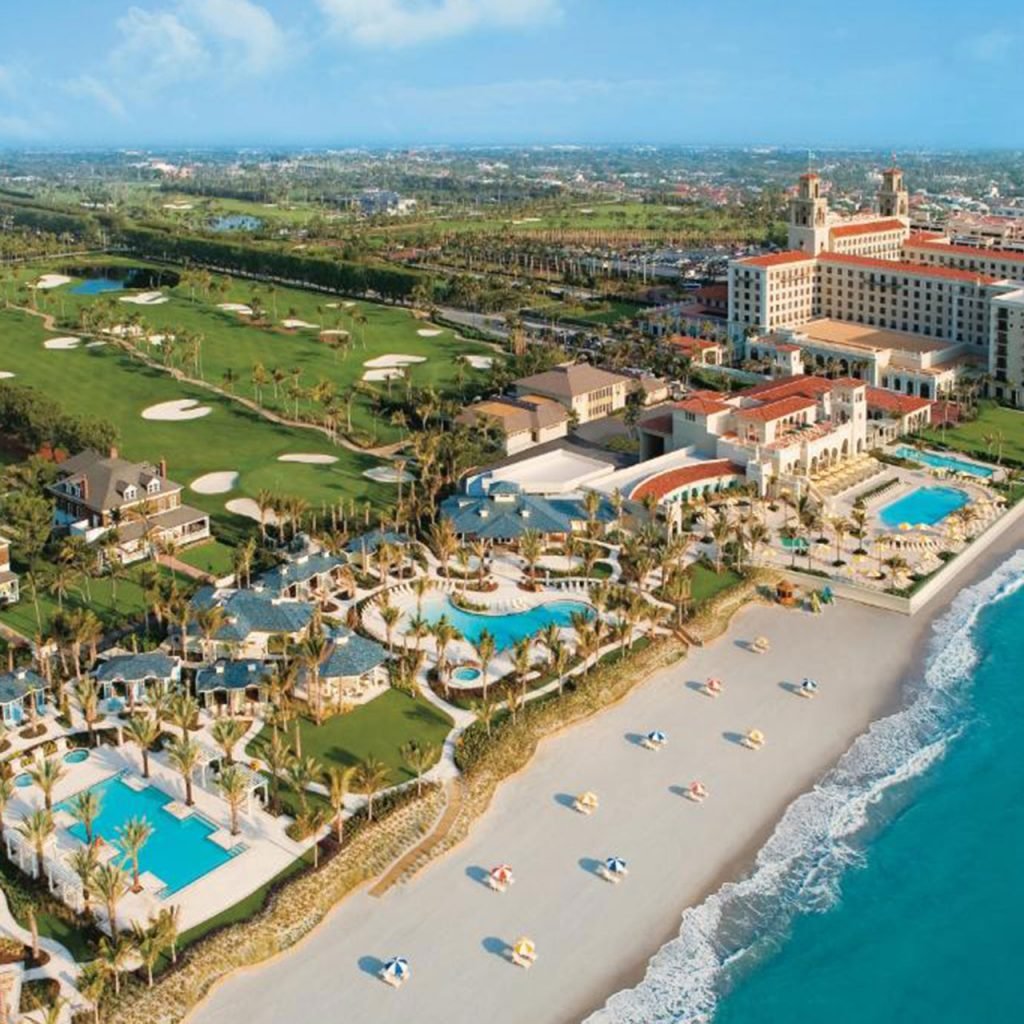 Another specialty of the hotel is that it also offers the visitors golf courses, tennis courts, 5 star pools, whirlpools and a swish spa. The cost for staying here is $1255 per night. Many rooms have plush king beds and all come with gorgeous glazed-stone sinks and spacious rainfall showers.
Nearby attractions include Henry Morrison Flagler Museum, Lake trail and Giant Kapok tree. More than 30 restaurants are present around the hotel. Noteworthy popular ones are the Circle at the Breakers, HMF, Seafood bar and many more.
3. Fairfield Inn and Suites by Marriott Palm Beach: $229
Costing about $229 per night, this hotel is among the oceanfront hotels in Palm Beach, Florida. Top facilities include an outdoor pool, a breath-taking spa and luxury bedding.
The hotel is situated on the Lake Worth Beach and is 4 mins drive from Lantana Public beach. The rooms are also elegant and high-tech having in-room panel controls. You can visit the R.G. Kreisler park, Snook island's natural area and the Lake worth Farmer's market. You will find about 13 restaurants around the hotel.
4. Eau Palm Beach Resort and Spa: $694
The Eau Palm Beach is a family-friendly property together with an Old-World luxury atmosphere and design.
It will cost you about $694 per night to stay there. The hotel comes with amazing spa, relaxation area with whirlpool and of course outdoor garden with dipping pools. Furthermore, the rooms are impeccable and sumptuous with balconies, minibars and marble bathrooms.
Top nearby attractions that you can visit from here are the Lake worth beach, Plaza theatre and the Bicentennial park located in the Lantana. Restaurants like John G's restaurant, Dune deck cafe, Old key lime house etc. are present near the hotel.
5. Ramada by Wyndham West Palm Beach Airport: $161
Costing about $161 per night, the Ramada Palm Beach is comparatively one of the budget hotels in the Palm Beach than other hotels.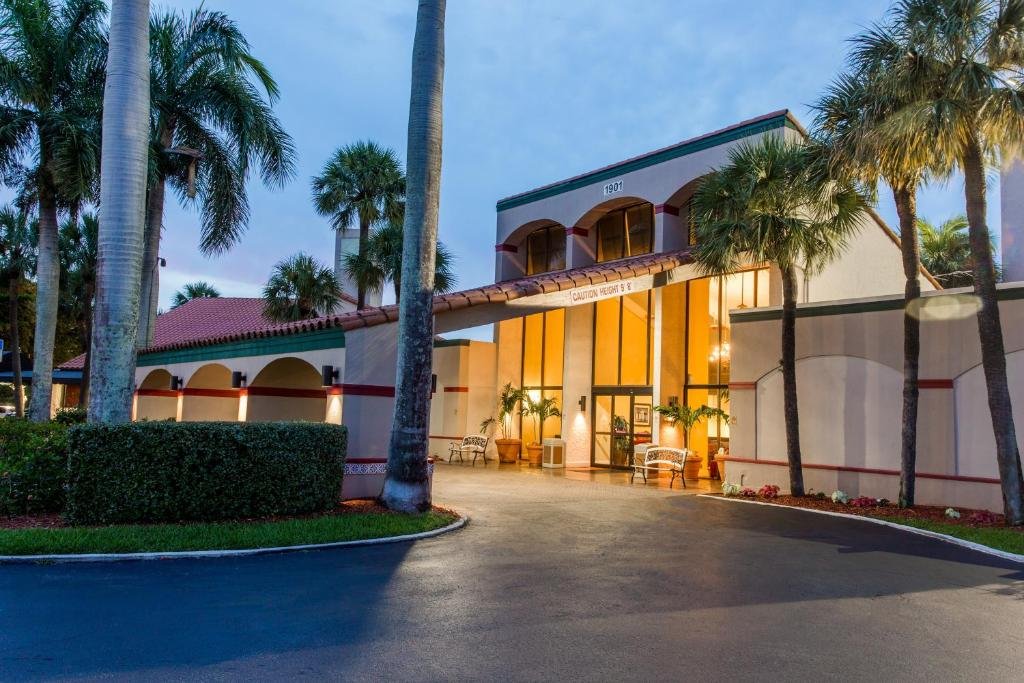 The hotel will give you amazing vibe with a first class outdoor pool, fitness counter and business centre. Additionally, all the rooms offer free Wi-Fi, coffee makers and TVs with satellite channels. Bathrooms include complimentary toiletries and hair dryers along with daily housekeeping services.
The service is truly exceptional and you'll probably remember your interactions with hotel staff above anything else. Attractions like Gatsby's west palm beach, Renegades and many more are present near the hotel. You will find more than 60 restaurants around the hotel, the best one reviewed so far is the Torero's Mexican Cuisine.
6. Holiday Inn Palm Beach: $199
It is a 3-star budget friendly hotel with an outdoor pool, a restaurant and a business centre.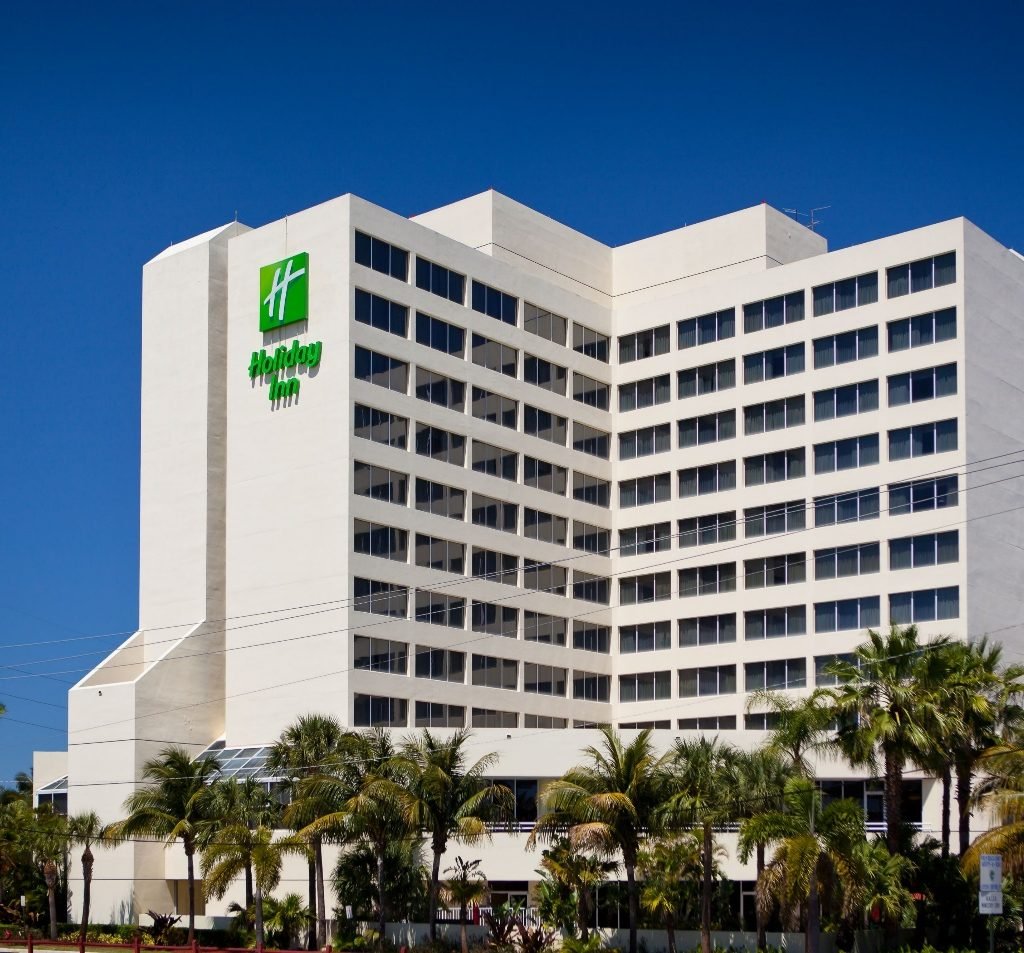 A lobby filled with fresh flowers gives way to all the rooms giving a fresh and natural vibe to the visitors. Correspondingly, you'll alsobe provided with free Wi-Fi, free self-parking and a free area shuttle.
The cost for staying here is $199 per night. Other facilities include a bar, coffee/tea with rooms providing refrigerators, coffee makers, premium bedding, TV and phones. House keeping is available on request.
You can visit the Box Gallery, Drive shack, the Armoury Art Centre and the Dinner detective, if you are living here as these tourist attractions are comparatively nearby to the hotel. Restaurants like Souvlaki Grill, Dontee's and many more are close to the hotel.
7.Lake Side Lodge: $74
One of the cheapest hotels in Palm Beach is the Lake Side Lodge. Costing you only $74 per night, this lodge will render you elegant guest rooms, a beautiful outdoor pool, a picnic area and free self-parking facility.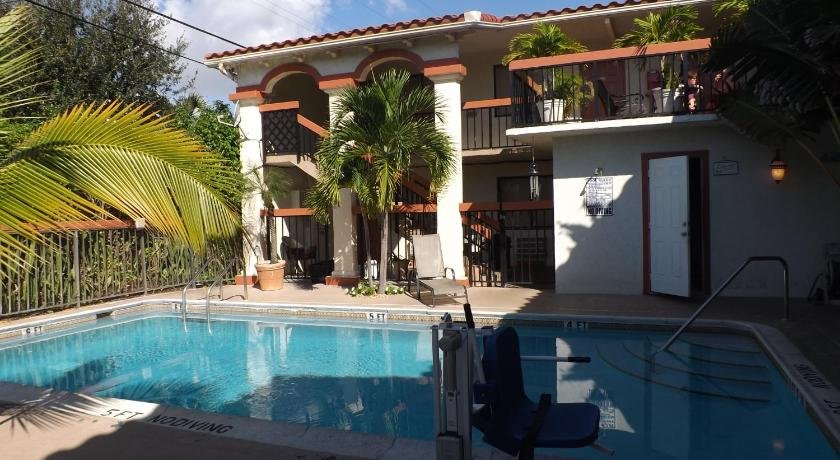 Again, all the rooms consist of refrigerator, microwave, TV, free Wi-Fi, coffee makers, showers and desks. Air-conditioned accommodation with house keeping service on request is available.
Nearby attractions include Downtown Lake worth, Benzaiten centre for creative arts and the Bryant park. There are more than 60 restaurants close to the hotel including the Pelican Restaurant, Dave's last resort and raw bar and Toojay's Deli.
8. Studio 6 West Palm Beach: $125
If you have low budget, then this hotel is a sure place to stay. The hotel will cost you about $125 per night providing you with snack-bar, smoke-free area, laundry facilities and free self-parking.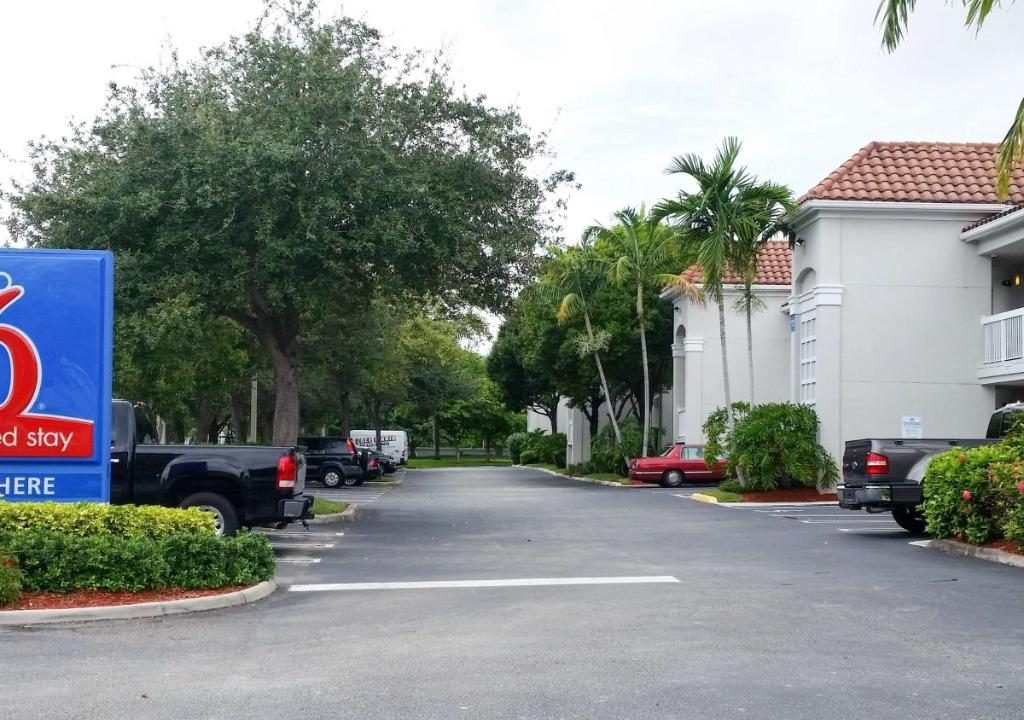 The hotel offers a variety of quietly luxurious, well-lit rooms including kitchens with refrigerator and microwaves, plus free Wi-Fi, and TV with cable channels. Coffee makers and local calls are also among the other facilities available to guests.
You can visit the Guns and Range training Centre, the Box Gallery and the Armoury Art Centre if you stay here. You will find about 24 restaurants around the hotel. The popular ones are Grandview public market, Taste of Italy at palm beach and the Starbucks.
If you want to visit the Palm beach, there are many other hotels that you'll find according to your preference. Palm beach is known for its beautiful beaches and other natural beauty. So have a visit and enjoy your vacation with utmost pleasure.