Sunshine, breathtaking scenery and a sophisticated urban environment draw tourists to California. This enticing state, a land of dreams, has its own stunning coastline, mountains, vast deserts, and picture-perfect farmlands. This state offers its tourists plenty of things to do in California. For an instant, you can start by visiting the best secret spots in Big Sur.
The most direct route to Big Sur is via Highway 1, California's most famous route connecting the stunning cities of San Francisco and Los Angeles. This incredibly picturesque drive features tremendous cliffs and an endless ocean. 
1. Pfeiffer Beach:
Pfeiffer Beach is also known as the purple sand beach of Big Sur, which is the best place to visit in California. This beach is also famous for its lovely sea arch and is a terrific place to relax.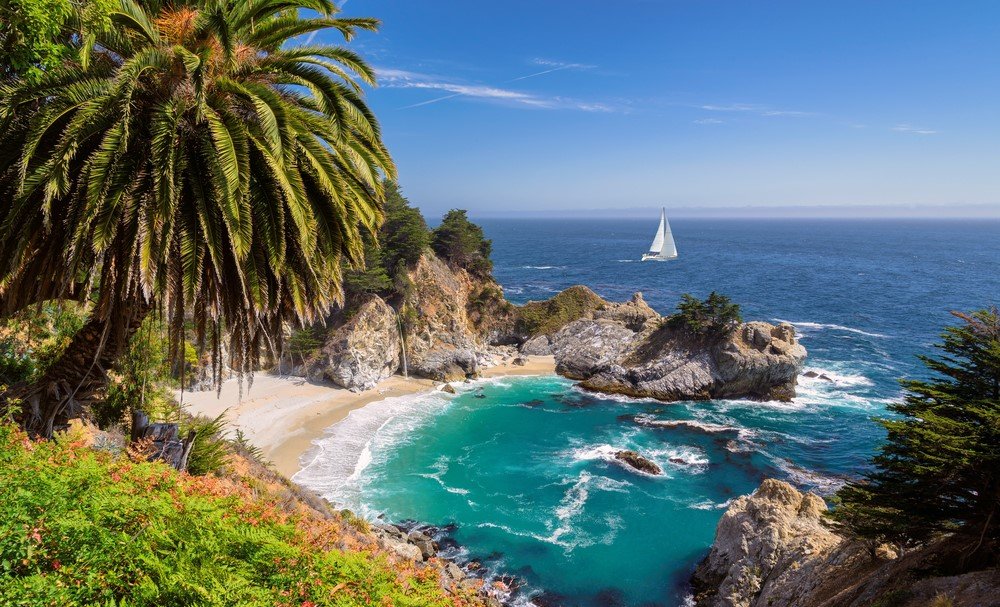 To find the purple sand, stroll down the shore. At low tide, go picnicking or tide-pooling, while seeing the waves crashing against the cliffs offshore. Pfeiffer Beach is a favorite among photographers, especially around dusk.
Many photographers gather there during the winter, hoping to capture that perfect shot when sunlight perfectly filters through the opening in Keyhole Rock. However, Pfeiffer Beach charges for parking.
2. Big Sur River Inn:
The iconic Big Sur River Inn, is hidden away among majestic redwoods along the picturesque Big Sur River.
Big Sur River Inn is a Wood-made motel close to green nature. Tourists can enjoy serene nature from hotel room's veranda. A river with setting stones flows along this motel, where wooden chairs are kept on river water for the visitors to enjoy water flowing.
The River Inn Big Sur offers on-site restaurant in woodland and shopping options at site. At the Big Sur River Inn's restaurant, you can enjoy traditional American dishes.
3. Tanbark Trail:
The Tan Bark Trail, one of the most challenging Big Sur hiking routes, begins with a stroll among redwoods alongside Partington Creek. Big Sur is one of the beautiful places in the world.
Though you may catch a peek of the ocean here and there, the trail is mainly focused on the creek and its greenery up until it reaches its terminus at the Fire Road.
Within a short distance, you will find a tin house, down the Fire Road, which was completely destroyed by a fire in 2008. From here, you can enjoy the breathtaking view of the Partington Canyon and the ocean.
4. Ewoldsen Trail:
Every inch of the 5-mile loop that makes up the Ewoldsen Trail is filled with lush, verdant beauty.
When you initially enter the park, you have the option of heading west toward the coast to see the McWay Falls or heading northeast to see the Ewoldsen Falls. If you are not in the mood for a long hike, you can take the quarter miles hike instead.
While hiking, you may anticipate hearing birds chirping, water gushing from a stream and waterfall. You could see redwoods and other greenery for miles in all directions, breathing some of the purest air you've probably ever breathed, and feeling peaceful.
5. Plaskett Creek Ridge:
Nacimiento Fergusson Road is a steep detour off Highway 1 that leads north, past Kirk Creek Campground. For 11 kilometers, the trail ascends, with spectacular views around every bend.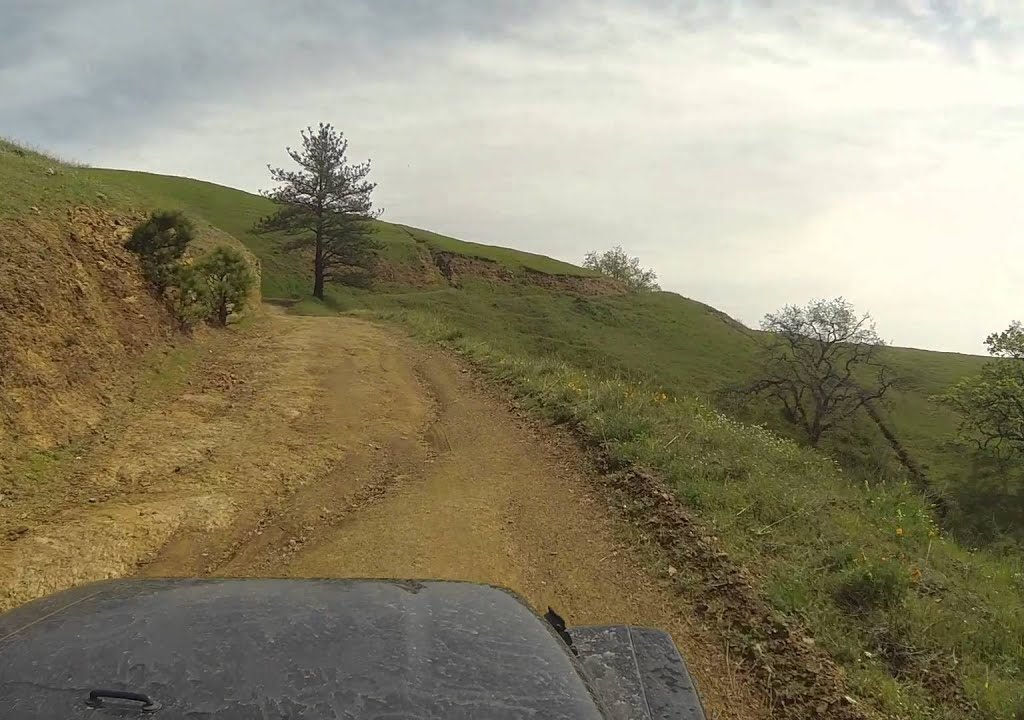 There are numerous parking spaces along the road where you can stop and get the ideal shot. You can also head to the beach across the campground and enjoy a stroll at sunset.
Clean showers, bathrooms, and designated spacious campsites are available. The Plaskett Creek Ridge is also pet friendly. However, around Plaskett Creek, you will find plenty of restaurants where you can dine and relax.
6. Prewitt Ridge Campground:
The Prewitt Ridge Campground is a wide-open space with many ridges and trails leading down to it. Although it could get a little crowded up here, there should be enough room to find a secluded camping area.
It's a very stunning place and one of the safest places in US, where you can have a wonderful adventure. However, when you are here, you must ensure that your tent is staked down firmly.
Because it can be windy up here and it might otherwise tumble down the hill. Also, remember that there are no restrooms or garbage pick-up services so you must bring your trash along with you.
7. Napa Valley's Silverado Trail:
The scenic trip through the wine region runs nearly 29 miles from Napa in the southern part to Calistoga in the northern part of the valley.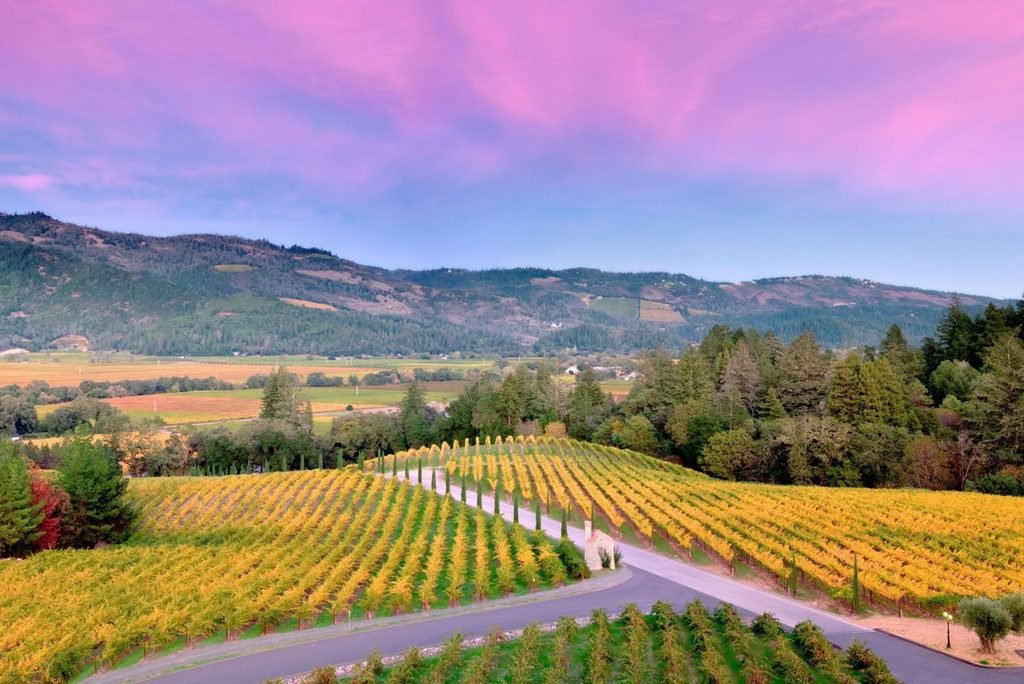 If you wish to explore Saint Helena or Yountville, there are crossroads that lead to Highway 29 along the route. However, Silverado Trail offers vast views of the surrounding countryside, magnificent, red-roofed farms, and eastern hills.
If you want to schedule wine tastings, there are several stunning Napa Valley vineyards along the route. Make plans if you want to stop for a meal, while driving because some vineyards allow you to picnic there.
8. Salmon Creek Waterfall:
On your trip down the coast, make sure to stop for a half-hour at Salmon Creek Falls, a secret set of twin waterfalls on the southern end of Big Sur.
Salmon Creek Fall is a must-see spot to explore. Whether you want to swim in the pools, take pictures, or just take in the breathtaking scenery, it's worth the detour to see these breathtaking waterfalls.
However, after winter rains, when the falls are at their most forceful, you might not be able to reach the bottom. Wear long sleeves and full pants, and be careful walking down the narrow trail because poison oak is everywhere.
9. Buzzards Roost:
The curving Buzzard's Roost Trail winds through Big Sur's Forest before emerging onto a small hill where buzzards are frequently seen soaking up the sun.
Anyone who completes the hike is rewarded with stunning views of the hills and water. You'll see a loop closer to the summit of the trail as you hike along it. This journey starts at the base of the redwoods, winds its way through the midst of the forest.
It passes into the treetops, and finally ascends above them all via a series of staircases up a mountain. From the peak, you may take in a breathtaking view of the coast far below. 
10. McWay Falls:
Most nature lovers who are traveling to California, have McWay Falls on their bucket list. The falls offer beautiful scenic views.
The elegant ribbon, one of Big Sur's most well-known sights, pours over a rocky cliff and into the stunning beach. If you stop and park (safely, of course!) on the side of California Highway 1, you can see McWay Falls.
The McWay Falls Overlook Trail at Julia Pfeiffer, which is a quick and easy hike. That rewards you with a panoramic vista of the park's namesake waterfall.
Let the above-listed places help you in planning your adventurous gateway. So, you can have an unforgettable experience and unwind.