Tourists find the best things to do in Downtown Las Vegas besides gambling. Although gambling is legal here, Las Vegas is very welcoming for families and children also. The streets don't only gleam with its bars and casinos galore. There are amazing shows, Bellagio Fountain dance, high-end shopping malls, unique attractions, and safe children's zones, too. Thus, Las Vegas attracts millions of tourists all year-round.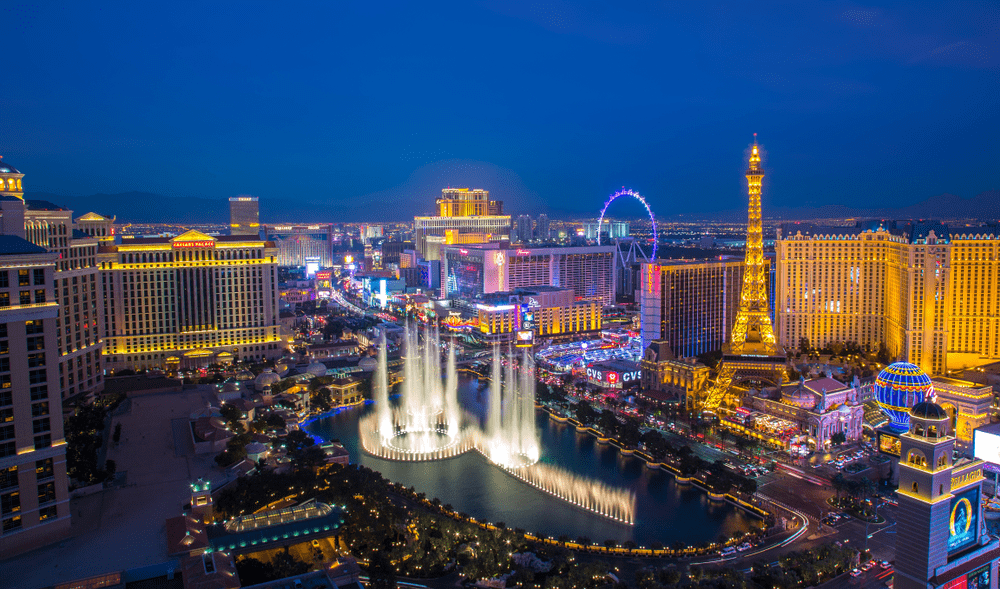 When it comes to entertainment, Las Vegas leaves every other city behind. Its golden attractions, invigorating showbiz, and the city's never-dying ambiance are just unbeatable. With a plethora of casinos, clubs and bars, live shows, and restaurants, it marks amongst the most vibrant cities in the world.
As for the soul-enticing Downtown Las Vegas (DTLV), it's where The Sin City was born. With a myriad of best things to do in Downtown Las Vegas, this place is entirely something else.
Tourists hear about casinos and may think, Is Las Vegas dangerous for tourists? As a tourist, I have gained a mixture of good and bad experiences during my visit to this tremendous city. And even though Las Vegas is a hub for gamblers and partyers, it's not entirely unsafe.
1.Attend the David Copperfield Magic Show in Downtown Las Vegas :
After I entered this incredible world of magic and illusions, I was stunned. David Copperfield, the world-renowned magician, knew exactly how to confound and cheer the audience with his crafty tricks. As soon as he had stepped on the stage, his energetic presence filled the air.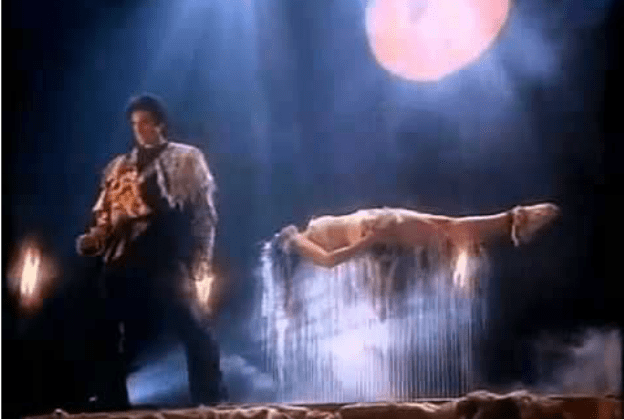 He commands the stage at the David Copperfield Theater located inside the MGM Grand Hotel. The audience was held captive by his unique interactions and effortless creations. He showcases some really amazing scientific displays as well, like making saucers fly in the air. Often he welcomes a spectator on stage to participate in his magic, too. I enjoyed every bit of his creative acts and alluring presentations.  
That's not all though. You can also watch other shows, like A Musical Adventure, Brad Garrett's Comedy Club, Atomic Saloon Show, The Ultimate Variety Show, and some adult shows, too. Tickets are sold at the booths beside the streets. You can also book tickets online.
Here you'll get to immerse in a world of unending excitement, and realize, why is Las Vegas so popular?
2. Catch some incredible live shows in Downtown Las Vegas :
Attending live shows is just another of the best things to do in Downtown Las Vegas.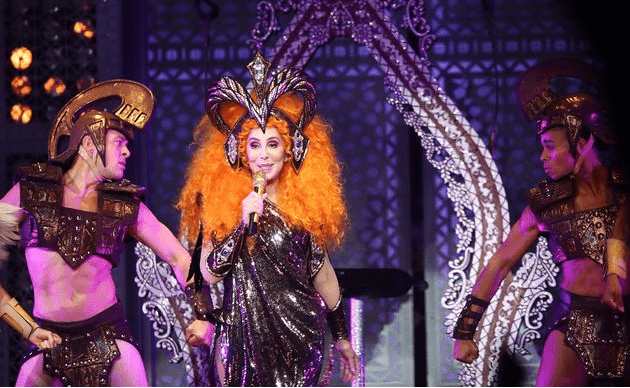 One of the most brilliant venues hosting sensational events outdoors is The Downtown Las Vegas Events Center (DLVEC). Starting with rock music concerts to seasonal week-long festivals and even major sporting events, the center hosts it all. Additionally, due to its vast space and thrilling ambiance, it welcomes around eleven thousand guests per event.
Conversely, if you're looking for something more unique to keep yourself entertained at night, head to the Burlesque Hall of Fame. Here they'll showcase one of the most eminent sultry performer arts. To while away over great music during dinners, check out Hennesey's Tavern or the Backstage Bar & Billiards.
3. Enjoy Bellagio Fountain show for free in Downtown Las Vegas :
Get succumbed in the parade of entertainment at one of Las Vegas' top tourist attractions – The Bellagio Fountains Show!
Do not miss out on this epic display of water and lights staged before the Bellagio Hotel. It's one of the best things to do in Downtown Las Vegas, no doubt.
The fountain water frisks upward in a varied way, creating patterns well synchronized with a changing playlist. With changing laser lights falling on the waterworks, it certainly becomes one over-the-top spectacle.
You can enjoy this appealing fountain dance closely from the footpath along the streets of The Strip. With every passing moment, you'll only be more and more allured.
4. Take an affordable bus tour through Downtown :
You'll be delighted to know that there's an inexpensive tourist bus service available, which runs through DTLV.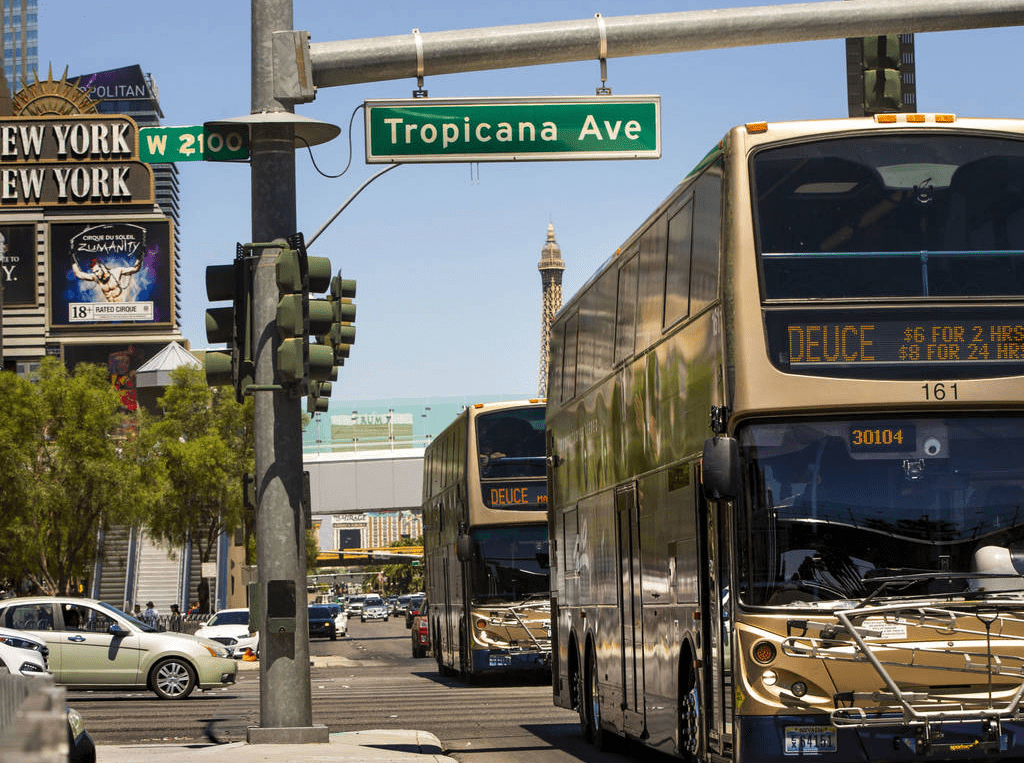 It'll carry you along with other tourists through the city's compelling spots, while also making occasional stops. The bus mostly takes the main road granting visitors enticing sightseeing opportunities. It's definitely a very easy and simple way to tour the city and reach your desired destinations.
During my tour, I bought a bus ticket for only $8, which was usable for 24 hours. With that $8 ticket, I moved around the whole city throughout the day. However, the ride at nightfall was really fantastic, as the city view was undefinable. Las Vegas city embellished with millions of twinkling lights, which add to the city's enchanting beauty.
5. Go have your luck tested at the casinos :
As errant as it may sound, Las Vegas is the mecca for gambling. And you'll have plenty of reasons to drop by at one of the exclusive hotels, either at The Strip or Freemont Street, to visit their casinos.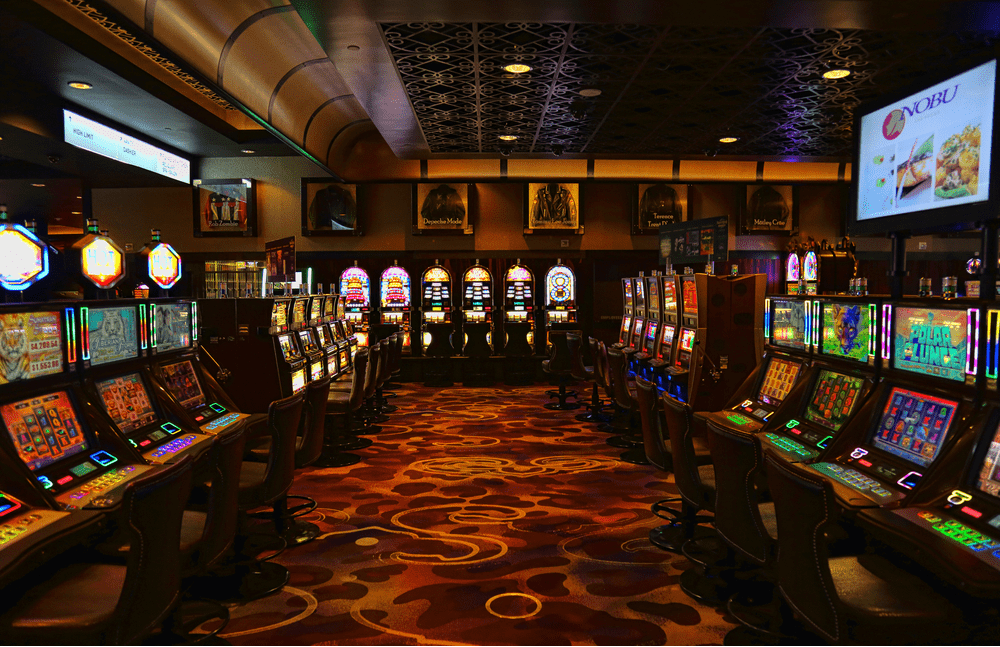 Whether it's to soak in the liberating ambiance or actually place some bets, you'll draw in.
Try your luck on the gambling tables or slot machines at The Cal, one of the best Downtown Las Vegas casinos. Have a photoshoot with a stack of million dollars at the notorious Binion's Gambling Hall & Hotel. Even though it's rather crazy, trust me it's definitely amongst the best things to do in Downtown Las Vegas.
In case you worry over the extent to which you can lose yourself to wagering and games, fear not, for it's all legal here. To find out about the downsides of this city, however, read, What is the bad side of Las Vegas?
6. Dwell in the nights at The Strip :
Not exactly in starring in downtown, but this shiny 4.2mile-long stretch isn't too far either. The Las Vegas Strip is a popular nightlife destination for locals and tourists alike.
With its blazing neon lights and pulsating ambiance, it'll lure you in within seconds. It's where you'll have all those things at your fingertips, which you might have never even imagined.
Gorgeous hotels, like The Westin, Four Seasons, and The Venetian, featuring casinos, theatres, restaurants, bars, and lounges, lined along the South Las Vegas Boulevard. Eifel Tower Replica before Paris Las Vegas Hotel, and Pyramid Replica before Luxor Hotel adorned with multicolored lightning, which will fascinate you at night.
7. Stay at a posh hotel or resort :
Las Vegas spares no expense when providing its guests with the finest accommodations and lavish hospitality. No worry about, where to stay in Las Vegas.
Every 5-star hotel in Las Vegas has its own theatre hall, casino, bars and lounges, restaurants, and shops for the comfort of your stay.  
Personally, I've only seen such extensive and posh hotels on a rare note in my journeys across the globe. I was beyond impressed with the delivery of service and the warm welcome I was given.
I stayed in the Circus Circus hotel, which has over 2000 rooms at reasonable price ranges. It features a stunning reception, stylish casino, theme park, convenience shops, swimming pool, and many more amenities.
The Caesars Palace is another magnificent hotel, which is enriched in marble sculptures and attracts numerous tourists.
8. Have a whirl down the Freemont Street :
The Freemont Street Experience will certainly give you one peerless adventure. Once your eyes meet the vibrating radiance of the Viva Vision Light Show after twilight, you'll forget to blink.
Next, cast your eyes up at the canopy ceiling, and you won't be able to look back down on earth.
Nicknamed as "Glitter Gulch", there're all kinds of entertainment attractions to keep you energized through the day, and even more awake all night. Furthermore, being dotted with excellent street performers, speakeasy-style bars, live music shows, and the nerve-wracking Slotzilla Zip Line, here you'll never be bored.
When it comes to the best things to do in Downtown Las Vegas, Freemont Street is conclusively the ideal place to be.
9. Take your little ones to the Children's Discovery Museum :
Many might not realize that Las Vegas has a few hidden gems for children unless seen firsthand. And one of those amazing kid-friendly attractions in DTLV is the Children's Discovery Museum.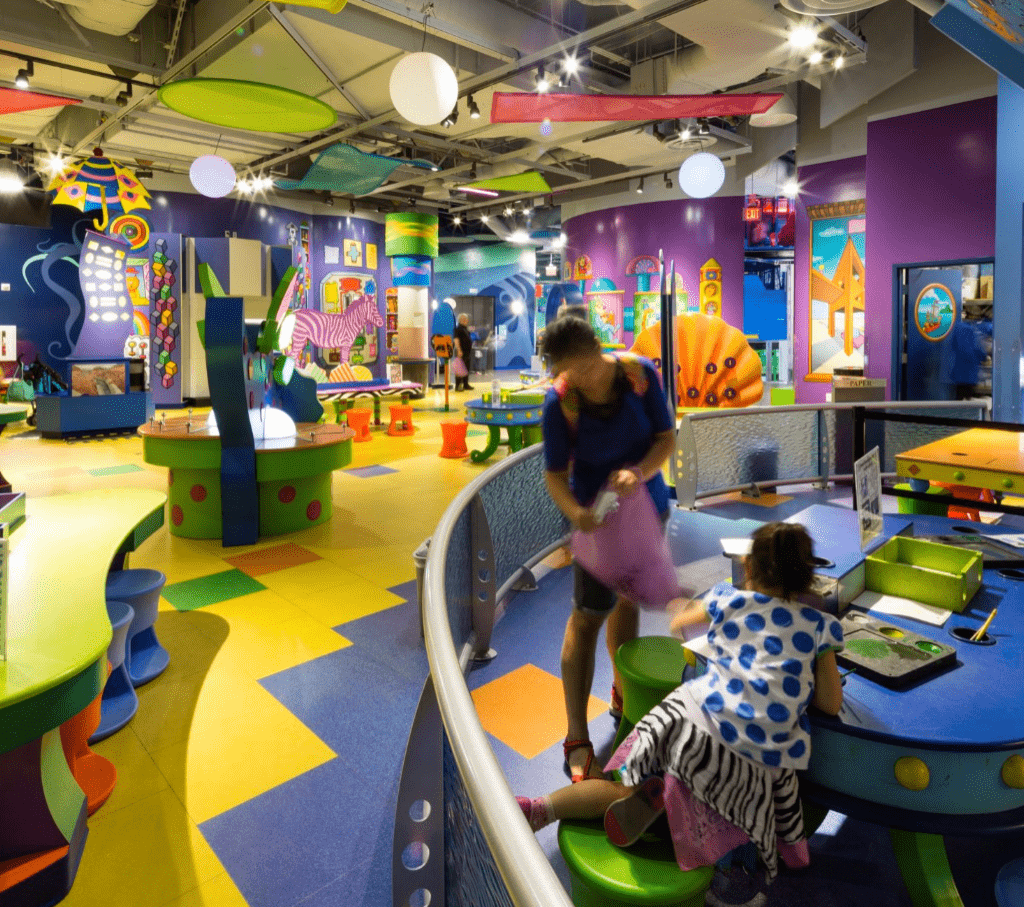 Only at a five-minute distance from Downtown Grand, it's mainly staged at the Symphony Park. Her child can learn about science, technology, and art in the most creative ways. Simultaneously, the museum also holds numerous exhibits to make learning even more fun and interesting for the children. There's an enormous play area, too, where your children can let off some steam.  
10. Zip line through the city's splendors :
When speaking of the one-offs of the USA, the Slotzilla Zip Line is surely a topper. It's arguably the most favorite amongst all best things to do in Downtown Las Vegas. Where else in the country can you tour the city from atop while riding a zip line?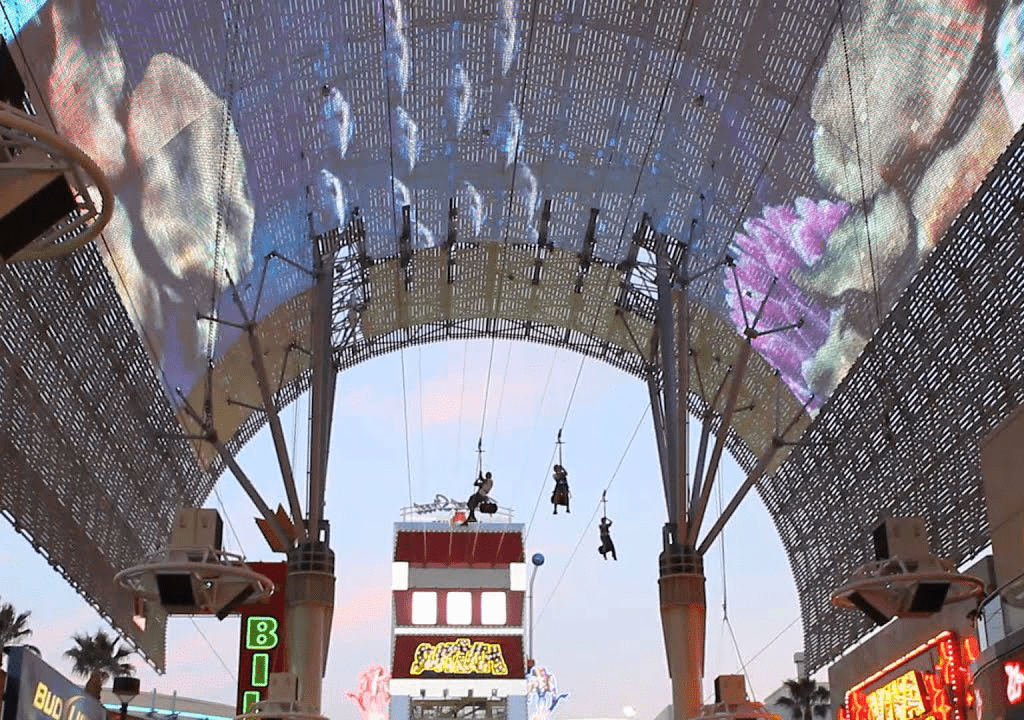 Beneath the canopied ceiling of Freemont Street Experience's entertainment center, the zip line stretches more than one-third of a mile. You'll be fastened from Slotzilla, the twelve-story high slot machine, before having a smooth ride over the platform. Be prepared for the jaw-dropping aerial views of the environment.
The Downtown Las Vegas Zip Line gives an unforgettable experience of adrenaline rush that you can cherish forever.
11. Go museum hopping and discover the Sin City's birth :
Las Vegas has some really interesting museums, which have stored the very essence that the city birthed and rose from.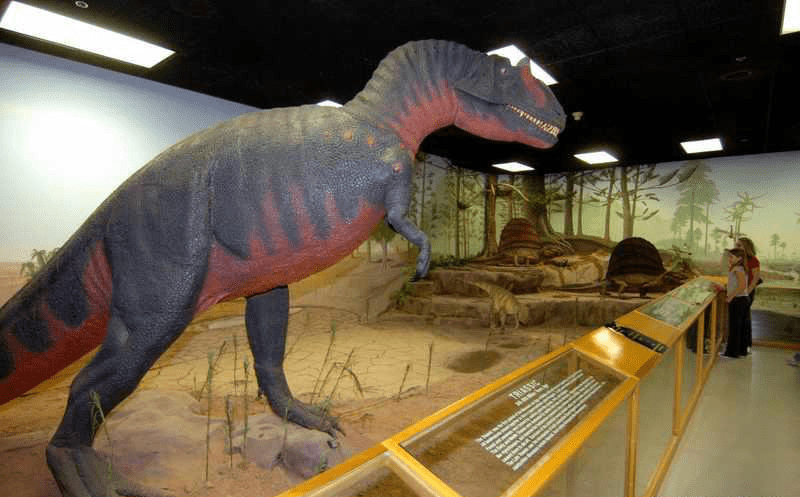 You can start at the Natural History Museum. Here you can explore the stories of the prehistoric era and how the city evolved further. What's more, you can enjoy these exhibits with your family.
Second, head over to the Mob Museum to hear about the infamous mobsters and gang leaders who had once ruled every corner of Las Vegas. The exhibits date back to the period when photographs and biographies were forbidden. The seedy secrets of the underworld will have you hooked.  
Other museums which additionally make up for the best things to do in Downtown Las Vegas are the Neon Museum and the Haunted Museum. There's also Zak Bagan's Haunted Museum which is located right in the Arts District.
12. Explore the true Downtown history at the Old Las Vegas Mormon Fort :
For more history digging, but more strictly the history surrounding DTLV, check out the Old Las Vegas Mormon Fort. It'll take you back to the days before neon and electricity were even invented.
At the state park, you'll get to admire the British-built first living structure in the city. It also has multiple living quarters, historic wagons, livestock barricades, and many more stored artifacts that you'll find interesting.
Built by Marmon settlers fifty years before Las Vegas' birth, bring your family here to learn exactly how the city was built and developed over time.
13. Have a retail therapy at the Container Park :
It's only reasonable to tour a new city and go shopping. And DTLV has for the visitors a handful of amazing malls and boutique shops for all shopaholics to delve through.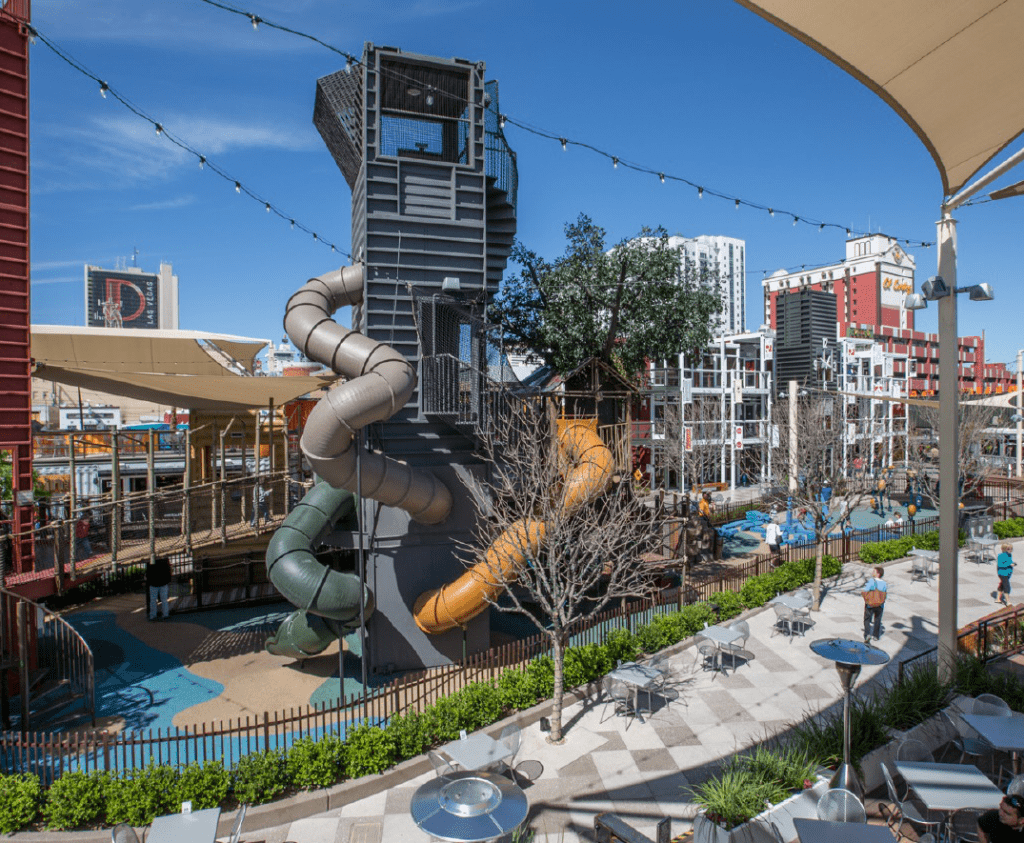 Firstly, make sure to head over to the very popular Container Park and its outdoor retail outlets. Browse all you like and you'll find them selling almost everything you can desire for. Also, check out the 55-foot Praying Mantis in the center of it all, and then The Dome for some high-tech shows.
In between, grab some snacks from the numerous eateries positioned here, such as Crazy Pita, Five Guys, and Dave and Busters. You can also bring in your children here during the day and let them play at the Treehouse & Playground.
You do not need a ticket purchase for entrance. Hence, it's considered as one of the top things to do in Downtown Las Vegas for free – of course, minus the shopping.
Fun fact though: the walls of Container Park are built out of recycled shipping containers!
14. Club your night away :
Partying in Las Vegas is a topper of the best things to do in Downtown Las Vegas. And a better way to party than at an electrifying club?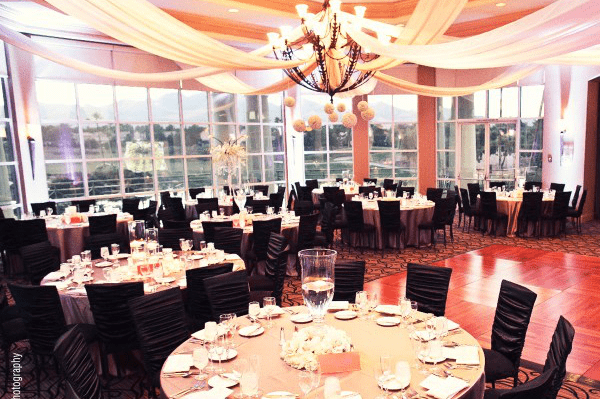 Las Vegas is the kingdom to the clubs and bars, as much as it is to casinos. And there's no doubt that you'll find some of the finest clubs of the country located right here. Tucked behind the Four Queens Hotel and Casino is The Canyon Club. Running to date since the '60s, it's a cool club with plush furnishings, live shows, and skilled entertainers.
For a more classic atmosphere and stylish cocktails visit The Commonwealth bar. It also has a rooftop terrace form atop which you can admire the breathtaking panoramas of Freemont Street below while sipping on your drink.
Catch the soul-stimulating DJ scenes at The Griffin and the Gold Spike and churn your inner party animal. One way or the other, your trip to Downtown Las Vegas will surely be rewarding.
15. Gulp down some delicious food in Downtown Las Vegas :
One of the most promising Downtown Las Vegas Restaurants is The Heart Attack Grill. Being a hospital-themed restaurant you'll have pretty waitresses in nursing outfits serving you the bests on the menu. Munch on some big calories burgers and wash them down with refreshing drinks.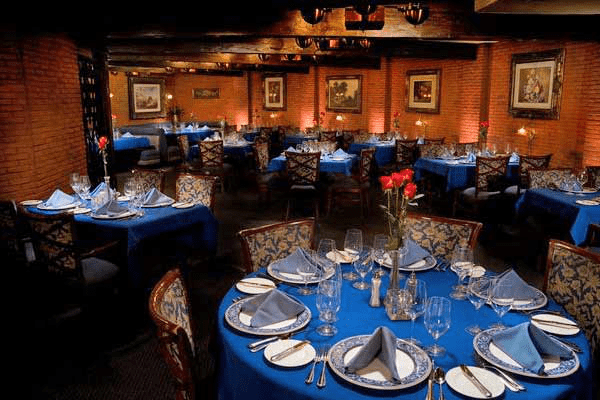 However, the list doesn't end there for all the junk food lovers. Try sweet flavor glazed doughnuts at the Donut Bar, and some artisan pizza at the Pizza Rock.
In case you aren't into fast food, head over to Hugo's Cellar located in the Queen's Hotel and Casino for delectable dinner platters. You'll also find loads of passionate chef special menus at the Tripple Gorse Grill, the Le Thai, and the Freedom Beat.
Having read all these, you now have learned about the best things to do in Downtown Las Vegas. So when are you paying a visit to this incredible city?