Lake Geneva, the largest lake in Switzerland, is located in the Western Switzerland and an extended portion of the lake is shared with France. This crescent shaped fresh waterbody was formed due to withdrawal of glacier and it has a magnanimous depth.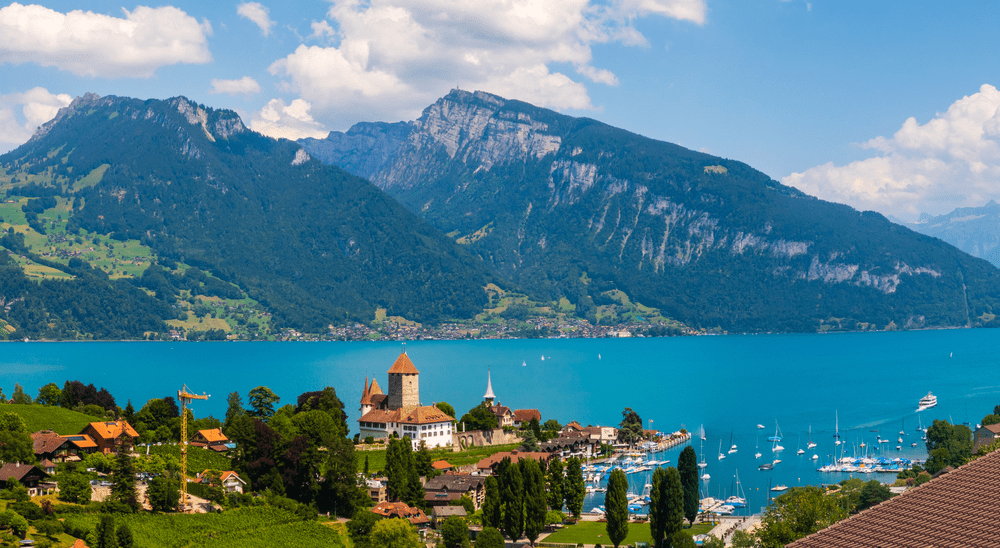 Jet d'eau, the symbol of the city of Geneva and the center of attraction in Lake Geneva Switzerland, is an illuminated 140-meter water fountain. As a travel enthusiast, one can find plenty of beautiful vantage points in Lake Geneva and experience wonderful watersports. This tourist spot shall never disappoint you rather offer you a lifetime experience with its utterly beautiful natural scenes.
What is Lake Geneva Switzerland famous for?
Encircled with mountains named Alps & Jura, Lake Geneva is renowned for being the largest lake in Switzerland.
Can you swim in Lake Geneva Switzerland?
In Lake Geneva Switzerland, one of the largest freshwater lakes in Europe, you can swim to your heart's content. Free access to swimming is available at Lake Geneva.
Is Lake Geneva Switzerland man made?
Having an average depth of around 154 meters, Lake Geneva Switzerland was created due glacial action. This waterbody is nearly ten thousand years old. Its deepest point is 310 meter which lies between Lausanne and Evian.
How clean is Lake Geneva?
The water quality of Lake Geneva is rated as medium to good, by a Swiss-French combined organization. For its clean water, Lake Geneva Switzerland is regarded as a favorite bathing spot by both locals and tourists.
Best Attractions in Lake Geneva:
1.Lake Geneva (Lac Léman) :
Lake Geneva, a crescent shaped water body shared both by France and Switzerland, is the most spectacular lake of Switzerland.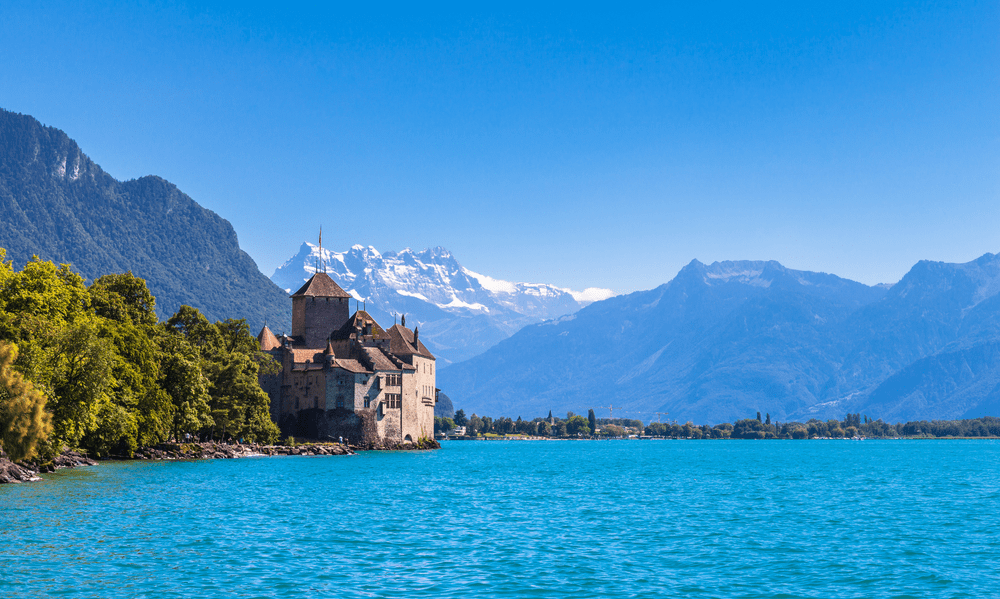 This lake is considered as a paradise surrounded by mountains for its natural beauty and grace. This enormous lake has an alluring fountain which serves as the prime symbol of the city of Geneva. Being a vast stock for fish, Lake Geneva excites the local fishermen and charges up restaurant owners.
The best time to visit Switzerland is summer, when one can enjoy various water sports that include diving and rowing. In the background, one can witness series of tall mountains and next to the lake, there are green landscapes that look just incredible.
2. Chillon Castle :
On the banks of Lake Geneva Switzerland, lies the Chillon Castle which is one of the greatest attractions of Switzerland.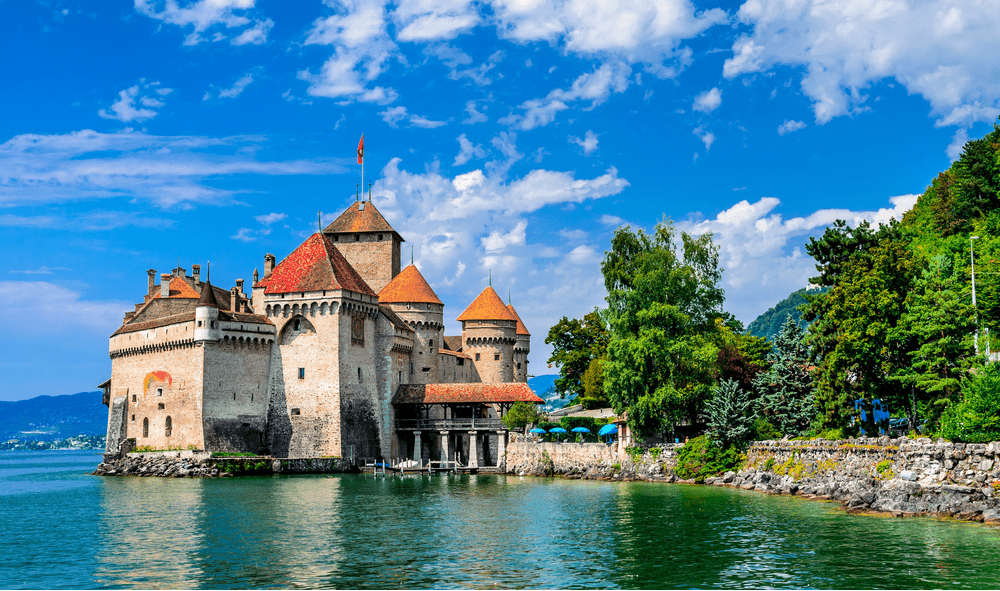 This castle holds much historical significance as it was used as a prison, a defensive frontier as well as a home for Savoy Dukes. One can intend to have a group or solo tour in Chillon, accompanied or unaccompanied by a guide.
Many fascinating concerts and vibrant exhibitions are organized in Chillon all throughout the year. This place is open for the tourists always except on 1st January and 25th December. It takes time around 1 hour 30 minutes to see the whole palace. Visitors should not miss the chance to enjoy a spectacular sunset at the shore of Lake Geneva.
To please your appetite, Café Byron is there to welcome you with exquisite mouthwatering dishes. Another tourist convenient restaurant there is Taverne du Chateau de Chillon.
3. Lausanne :
Lausanne, a French-speaking city, is one of the most charming and vibrant places to travel in Lake Geneva Switzerland.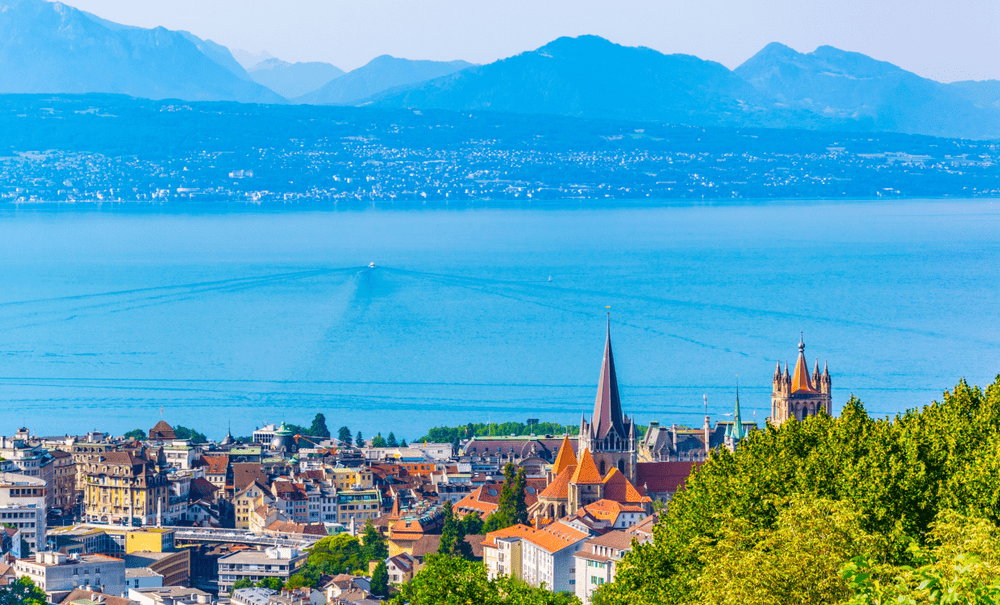 This place attracted many great thinkers like Rousseau and Voltaire. In recent days, Lausanne is a perfect spot for those, who enjoy swimming, water skiing and sailing. For the hikers, there awaits awesome backdrops in Signal de Sauvabelin.
Tourists may visit in Olympic Museum Lausanne, Collection de I'Art Brut, Le Port d'Ouchy and Sauvabelin Tower. You can search for comfortable accommodation within a budget of $300-$400 in Hotel Royal Savoy and Beau-Rivage Palace.
4. Montreux :
One of the major cities in Switzerland situating in Lake Geneva, is Montreux.
This place had been the home of Charlie Chaplin for long 25 years and this is where Queen, the celebrated rock band created few of their unparallel songs. So, for sure this city is a must to appreciate its exquisiteness, while travelling in Switzerland.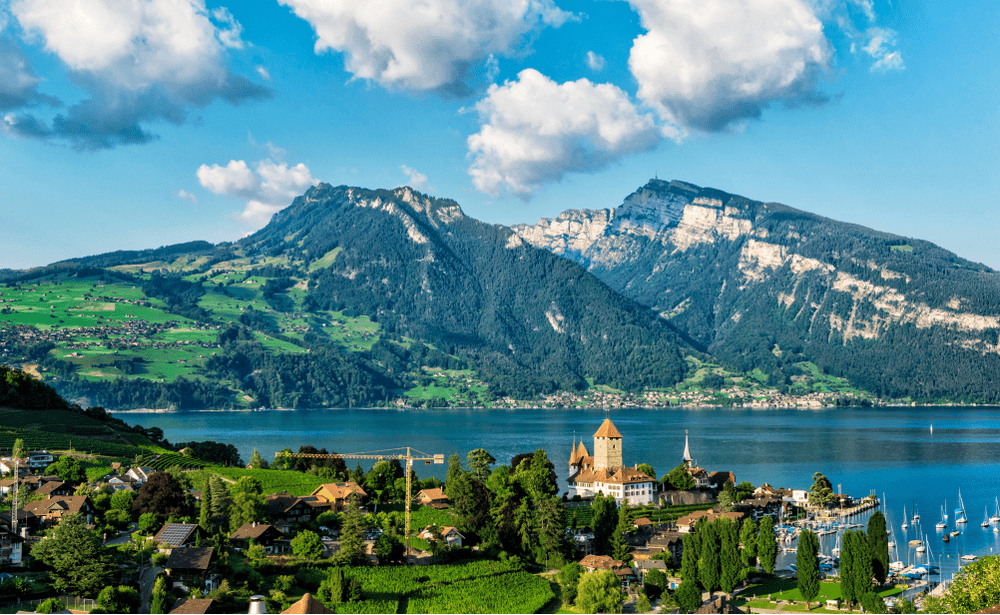 Begin your tour by visiting the Chateau de Chillon, then Freddie Mercury's statue. One must not miss to take a walk around the Old Town in between these two vantage points. In every corner of this city, you would find peace, charm and beauty. The true magnificence of this city adorns it with the features similar to paradise.
Another peaceful village filled with mountains and valleys is Lauterbrunnen Switzerland which is situated in the canton of Bern. There are many scopes for the tourist to join excursions from the valleys to the idyllic villages of Jungfrau.
Grindelwald Switzerland is another must-visit village which is well known for its picturesque backdrops. By taking the easily accessible cable-car rides, one can witness the Grindelwald Glacier which is a masterpiece filled with natural charms.
5. Préverenges Beach :
If you are looking for a fantastic place in Lake Geneva Switzerland to spend quality time with your family, Préverenges Beach is the one.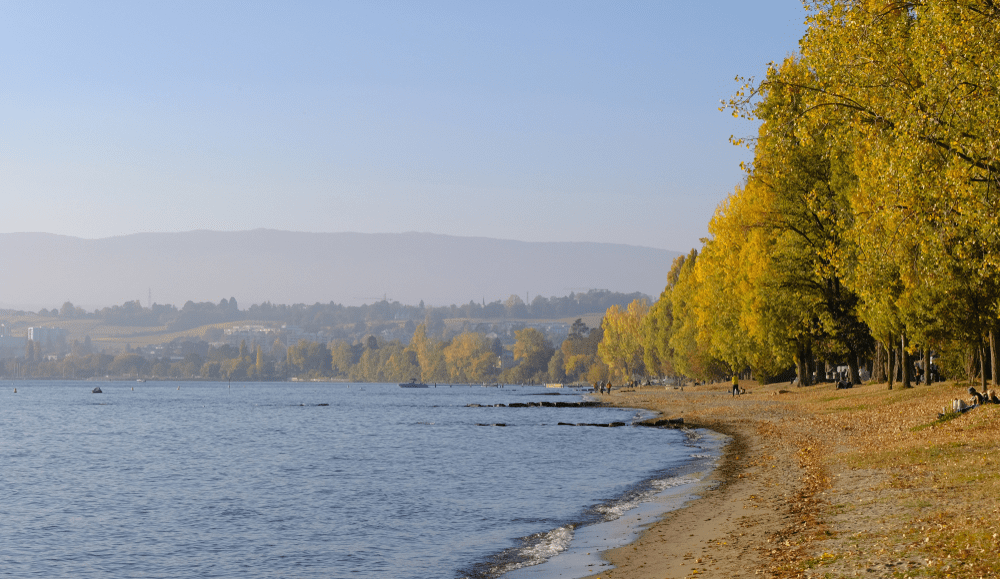 It is one of the prettiest and largest beaches on the shores of Lake Geneva. This beach can be called a little corner of heaven where everyone finds their attraction. There are pedal boats, canoe and kayak in the beach which can be hired with reasonable prices.
For refreshments, there is a bar named L'Oued and the Beach Restaurant. Another useful facility is plenty of parking.
The best time to visit Préverenges Beach is June and it is recommended to avoid swimming in the beach in the month of August due to abundance of algae.