Visitors will be impressed with all the variety of things to do in Melbourne, Florida. From sunny beaches to bask in, to crystal-like rivers to cruise in – the list is endless. Thousands of tourists traveling year-round to Melbourne enjoy the vibrancies of the Eau Gallie Arts District, the wildlife at Brevard Zoo, and much more of the city's offerings.
If you are looking for a day trip to Central Florida, then Melbourne is the place for you. With so many incredible things to do in Melbourne, Florida, it is a great place to start.
Melbourne is located in Florida's Brevard County, and it has plenty of high-tech companies that are focused on space-related ventures. It's a city with over 80,000 residents and has a downtown area that is full of charming old homes and shops.
While most people think of the Space Coast when considering Melbourne, this city is also worth exploring. From its beaches to its unique downtowns, Melbourne has something for everyone.
1.Take The Good Natured River Tours :
One thing you mustn't miss out on experiencing is the Good Natured River Tours. With this tour, you will enjoy a relaxing cruise through the natural wonders of the Indian River Lagoon and the Banana River at their best. Amongst all the fun things to do in Melbourne, FL for couples, this is surely one.
You will also have the opportunity to see 4,000 unique plant species, dolphins, whales, and other varieties of wildlife in the area. The adventure begins with a narrated tour by a licensed US.C.G. Captain. He explains the history of the Indian River and its various landmarks, which are very interesting to learn about.
2. Spend A Day At The Brevard Zoo :
The Brevard Zoo is a must-visit for anyone wanting to have a great time. There are a variety of activities that cater to all ages and that are usually not offered at other animal parks.
Brevard Zoo
These include feeding the giraffes, going through the zoo's enclosed areas, and doing a kangaroo walkabout. There are also various attractions that gratify children as well. Thus, visiting Brevard Zoo is amongst the best things to do in Melbourne, Florida.
Its small area and exotic animals make it a unique experience for guests. Also, it's located close to major cities. An adrenaline-pumping zip-lining or kayaking tour is a great way to spend your day here as well. There are also plenty of cafés and shaded areas where you can spend your leisure just relaxing.
3. Make Way To The Beaches :
Though it has plenty of cultural and historical attractions, beaches are the main reason why many people come to Florida. There are so many beaches to choose from in Melbourne, Florida. Each of the beaches are family-friendly and are ideal for everyone.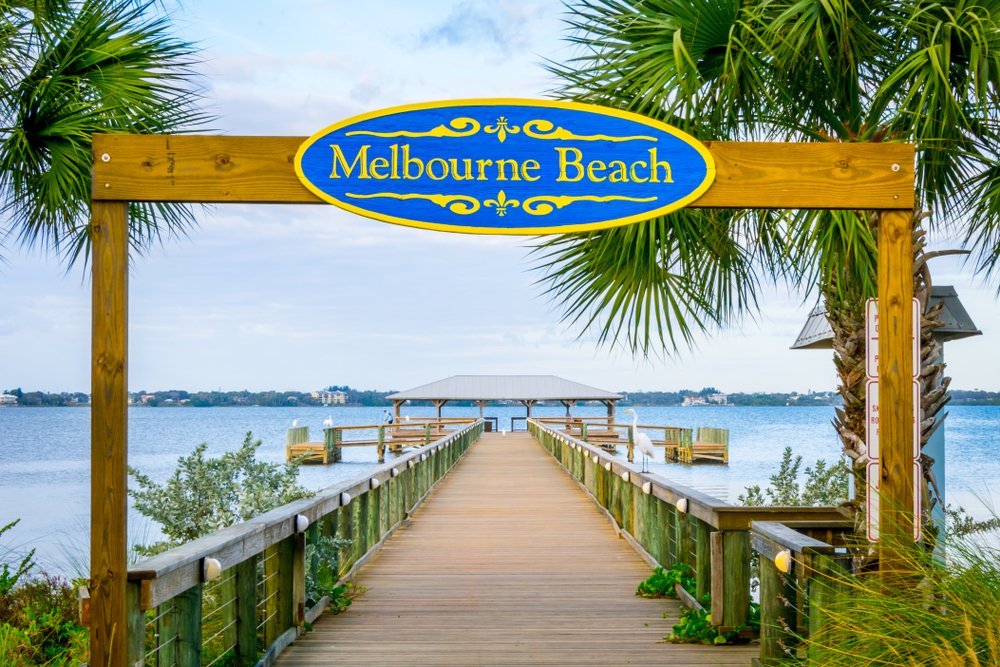 Melbourne Beaches
Both Melbourne Beach and Paradise Beach are among the most popular ones with locals and tourists alike. Surfing, beachcombing, dining and shopping are amongst the many things to do in Melbourne Beach. Moreover, there are Paradise Park and Spessard Holland, and both have food stands and plenty of other facilities to keep everyone entertained.
For a more relaxing sunbathe, head to the south coast! There you'll find Coconut Point Park and Juan Ponce de Leon Landing beach. If you prefer to stay at a more secluded beach, head north instead of going to the 2nd Light or Hangar's Beach. There are also restrooms available at some of the northern beaches, such as: Palm Beach and Hightower Beach.
4. Explore The Historic Rossetter House Museum :
Florida has plenty of historic homes that date back to the 1800s. One of these is the Rossetter House and Gardens, which is located in Naples and is a magnificent collection of historic homes and cemeteries.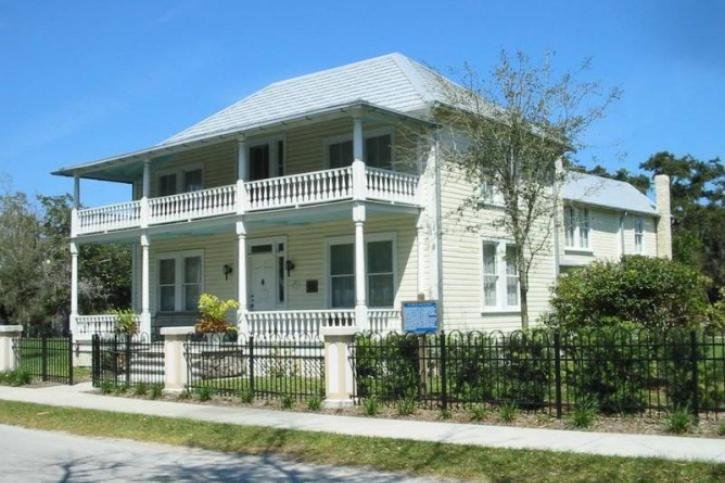 The Rossetter House itself was constructed in 1908 by the Rossetter family, and touring it is truly amongst the top things to do in West Melbourne, FL.
You are more than welcome to visit the cemetery and the home with your family and friends to get have a look at what life was like during those times. There are plenty of guided tours available to take advantage of, so definitely include Rossetter House in your itinerary.
5. Wander Through The Eau Gallie Arts District :
The Eau Gallie Arts District is a great place to delve through art galleries, boutiques and restaurants in Melbourne. With new murals being added all the time, this area is becoming a must-visit for anyone wanting to experience Melbourne's diversity.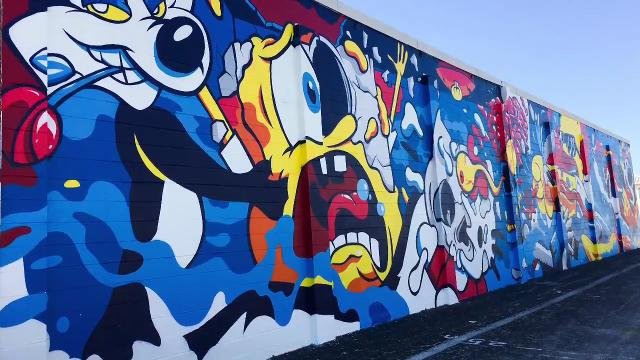 The district features various events, such as live music, art exhibitions, and food and drink festivals. It's also known for its happy hours in the weekends. So there's no doubt that if you head there now, wandering through these colorful streets, will be amongst the exciting things to do in Melbourne, FL this weekend.
6. Go Fishing At Sebastian Inlet :
The Sebastian Inlet State Park has a lot to offer. From exploring the McLarty Treasure Museum to hiking and camping, or even to just enjoying the views – this park is worth visiting.
This fishing destination is located in Florida's east coast. It features saltwater fishing opportunities for bluefish, redfish, and snook (Spanish mackerel). This park features three miles of beaches that are ideal for water-based activities such as surfing, swimming, and snorkeling. It truly is one of the fun things to do in Melbourne, Florida.
7. While Away Time At The Florida Tech Botanical Gardens :
If you like to see different kinds of plants, head to the Alma Mater, which has a free botanical garden. The Florida Tech Botanical Gardens feature an old Florida garden style with over 200 species of plants and palms.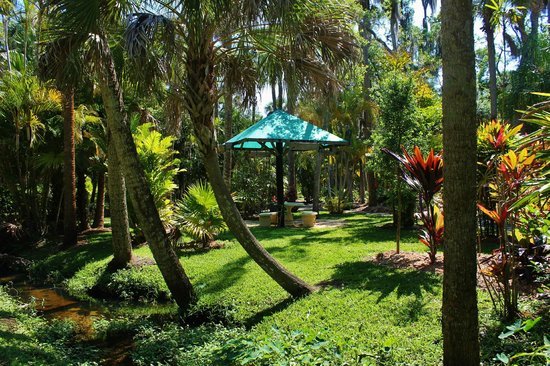 The Dent Smith Trail is a spectacular paved trail that runs through the beautiful gardens of Melbourne. It takes visitors on a journey through the area's various plantations. The walk only takes about 20 minutes, and it's a great place to stop and smell the roses.
8. Go On A Hike At The Melbourne Nature Trail :
Aside from the wetlands, Melbourne also has some great hiking areas. Some of these include the Turkey Creek Sanctuary and the Melbourne Nature Trail.
There are also some great vantage points to see some of Florida's wildlife. And they account for the most thrilling things to do in Melbourne, Florida. There are a number of beaches near Coconut Point Sanctuary. If you are looking for a place to live, check out Erna Nixon Park. It has a walk through the woods that is surrounded by live oaks. It is especially amazing to stroll under the moonlight – the ambiance is extraordinary.
9. Challenge Your Limits At Treetop Trek :
Treetop Trek is an aerial obstacle course that challenges guests with varying levels of difficulty. Here you can careen, climb and traverse through trees while staying in the Florida landscape.
Each course has various obstacles and challenges designed to test your patience and endurance. In the end, you'll find both your physical and mental limits to have enhanced. Some of the more notable features include a high-wire bicycle and swinging logs. Enjoying the thrills of these outdoor activities are the top things to do in Melbourne, FL on Sunday.
10. Visit The Liberty Bell Memorial Museum :
The Liberty Bell Memorial Museum features a variety of American artifacts and documents in its rotunda. The museum also exudes a timeline-style exhibit that shows the various phases of American history.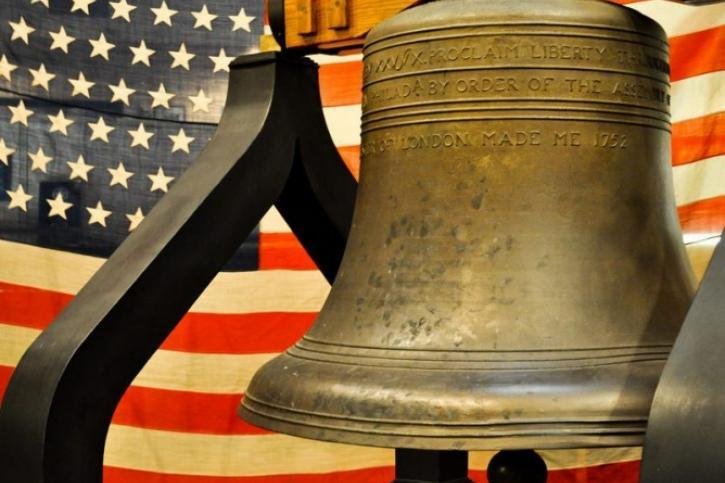 The museum features a replica of the Liberty Bell and various displays related to Florida's history. It also has artifacts from the pre-revolutionary period, as well as old forts and space exploration. Thus, it counts amongst the top things to do in Melbourne, Florida.
These are some of the best things to do in Melbourne, Florida, which you must consider trying when visiting this lovely city. The memories you'll create here will leave lasting impressions for a long time.