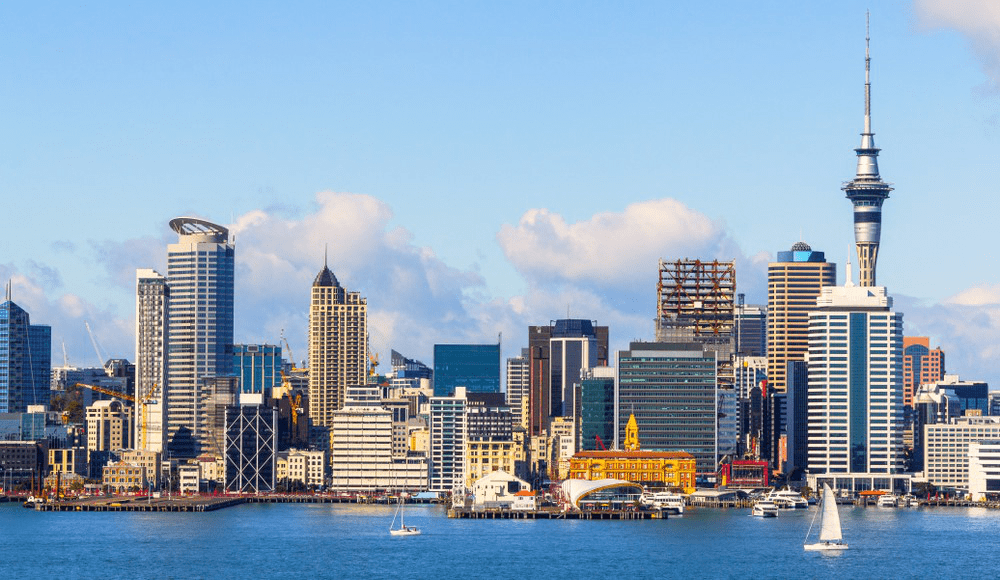 Auckland is a breathtaking city with two large harbors located on the North Island of New Zealand. It hosts a blend of modern city life and wonderful natural landscapes to present numerous outdoor attractions. Auckland is a captivating city full of diverse attractions, from technology-enriched iconic sky tower and snow planet to natural settings like the Great Barrier island and Mount Eden. Here are 12 things to do in Auckland that charmed the visitors while they are on a holiday here.
1.Sky Jump from Sky tower :
The youngsters, who like adventure, get thrilled to jump from the sky tower in Auckland.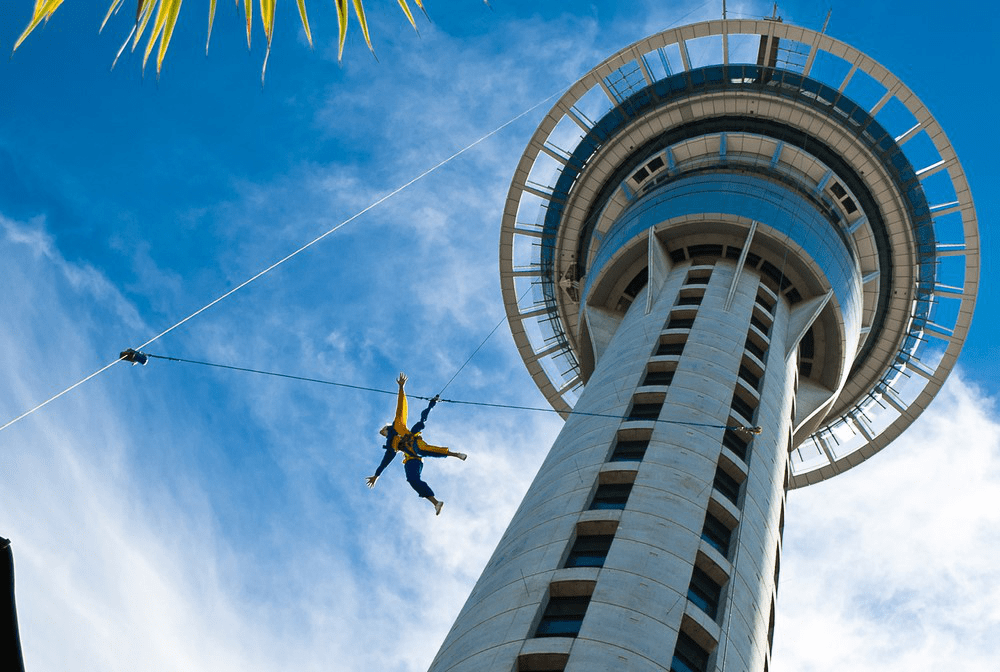 Bungy jump enables you to leap off the edge of the tower and fall 192 metres down to the ground at a speed of 85km per hour. It is an unforgettable experience for the genuine thrill seekers. It apparently looks risky to jump from high towards a busy city spot. Actually, it's a more controlled leap, because they provide to the jumpers a space type costume. They let you down in a controlled way, so you are not only tightened with a bungy cord but rather attached with a cable that is secured by two bye-wire cables. The ticket price costs $100 per jump for the adventurers in the Sky Tower. Bungy jump is open from 10 am to 6 pm daily.
You can also enjoy 360-degree scenic view of the Auckland city by walking on 1.2 metre platform, encircling the tower at the edge of sky tower. The walking is safe, as there is waist belt tightened and cord from the overhead with the visitors.
2.Auckland Harbour bridge climb :
AJ Hackett Bungy offers an access to the enthusiastic visitors to climb on the Auckland Harbor Bridge.
Visitors enjoy the magnificent view of the Westhaven Marina from the harbour bridge. The climbers gain a unique experience to see captivating view of surroundings from top of the Auckland Harbour Bridge. They are fastened with a waist belt, so this trip is completely safe as well as enjoyable.
The visitors get impressed while they climb the bridge and watch the breathtaking views around Auckland and the marina. Custom engineered walkway provides a secure and easy going experience for the visitors. Climbers get the opportunity of listening tips and information from the guide and taking the photo.
3.Enjoy the beautiful beaches in Auckland :
Auckland is adorned with a scenic beautiful coastal line. Visitors find the most beautiful Auckland beach from bustling to serene coastal beach from a range of options.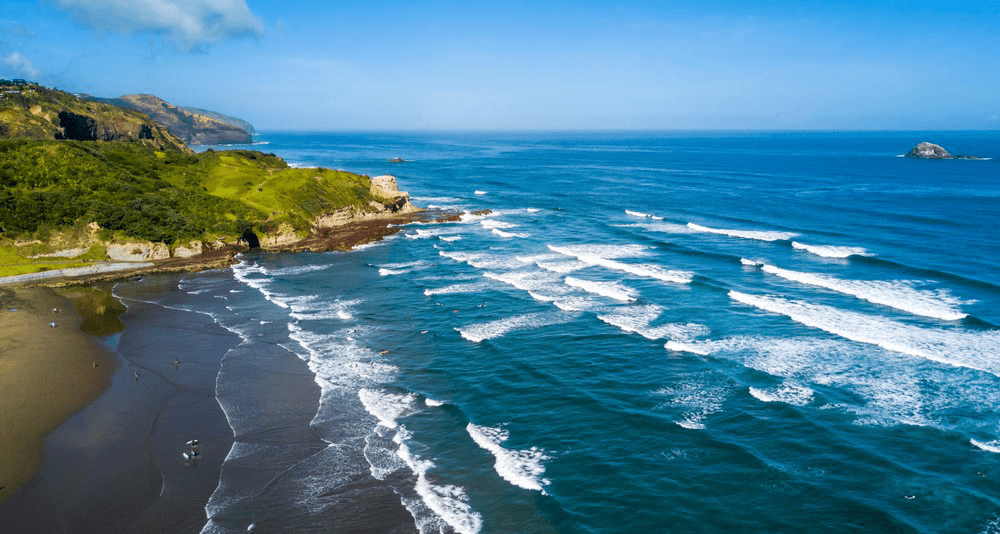 Piha is one of the most renowned beaches for enchanting beauty and great surfing. Oneroa is a comfortable beach to relax under the sun as well as taking coffee beside the sea. In the Piano movie, the picturesque coastal scenes were shot from Karekare sea beach.
So there is a diversity of Auckland coastal beaches, from white to black sand, mild to wild sea and suitable for swimming or surfing. Tourists enjoy the panoramic view of these lovely beaches, alongside discover wonderful waterfalls and caves.
4.Auckland Adventure Jet :
It is a thrilling experience to take a trip with Auckland Adventure jet, while you stay in Auckland.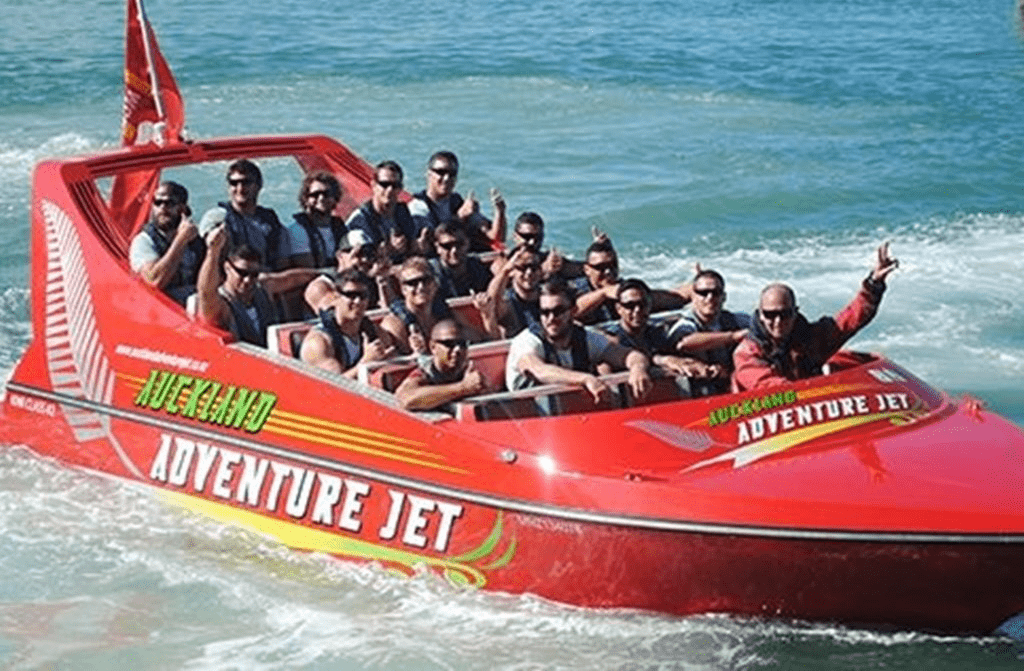 You will enjoy the high speed ride of high powered jet boat on Auckland's scenic Waitemata harbour and Westhaven Marina. This jet boat, advanced with latest technology, moves at speeds in excess of 50 knots. This super speed jet boat's spins and power brakes provide the experience of fast and fun adventure for the thrill seekers.
The travelers have a great time to visit the spectacular locations like, the Chelsea sugar factory and the tree lined cliffs of Kauri point. In this exciting boat journey, visitors are provided Buoyancy vest and full length water proof spray poncho.
5.Cool adventure in SnowPlanet:
Snowplanet offer a cool experience for all ages people, while visiting in Auckland. Snow even in summer, is like a magic, even more fabulous when it is inside a resort.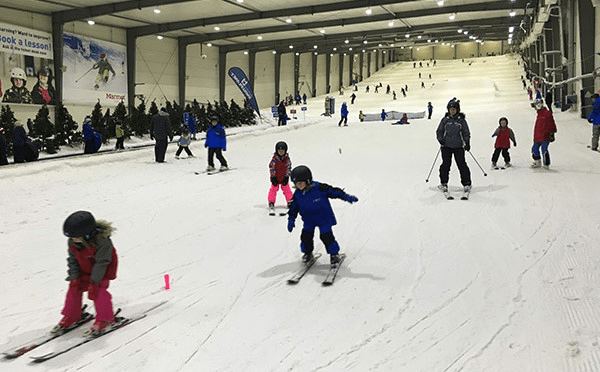 Visitors can experience the thrill of snow sports in snowplanet, which is 30 minutes north of Auckland. This snow planet has a 200 metre slope including terrain park for jump and rails to practice tricks. If you are not skilled at skiing and snowboarding, you can rent a tube or toboggan for less thrilling. Kids can play on snow, even if they have no skiing experience. If they learn to ski, they can book a ski lesson and an experienced guide will train them.
The experienced ski players practice in terrain park, while the new visitors ride in beginner's area. Snowplanet offers fun for all ages, even parents can enjoy on this snow plaground with their kids. After fulfilling your snow rides, you can enjoy delicious food in 7 Summits Restaurant and take a hot tea in Bar7 while viewing the skiing on the slope.
6.Hike to Rangitoto Island :
Rangitoto is the most amazing island of Auckland with an excellent location just off the coast. This island is the preferred destination for the hikers and day-trippers.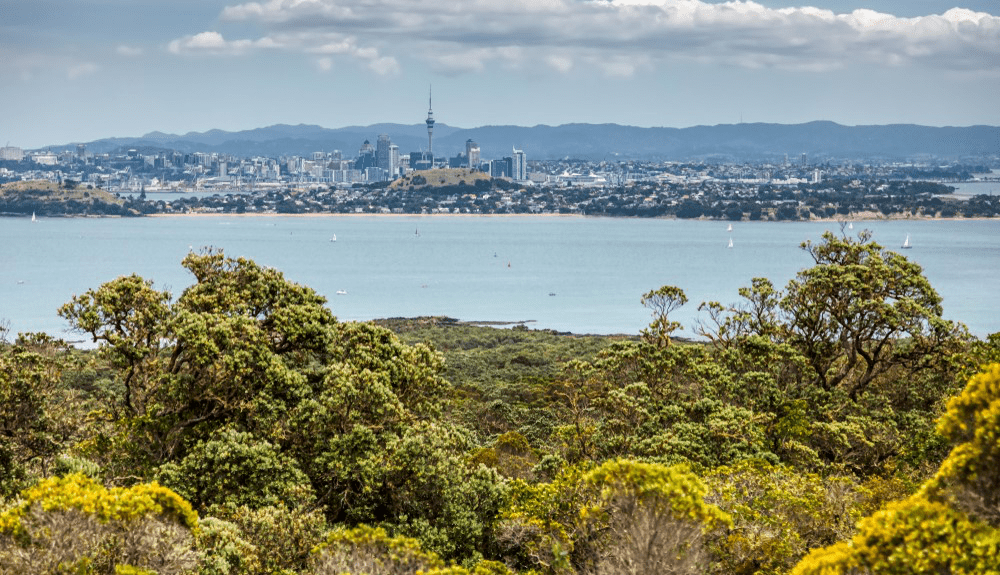 Tourists get to the summit by walk or by ferry ride to watch a spectacular view from the top. The most favored walk is deemed to be the Summit Track, which takes around 1h from Rangitoto Wharf to the peak and offers stunning view on the Waitemata Harbor and Auckland City. The hikers start from Rangitoto wharf, winding through the lava fields and reach to the peak.
Visitors gain the reward, while they see panoramic views of the Hauraki Gulf and Auckland from the summit. Then visitors take Lava Cave track on their way back. Tourists need to use flashlights, as the cave is quite dark in the Rangitoto island. Tourists who do not want to walk, but interest to enjoy the view from summit, can take Fullers Volcanic Explorer Tour. A 4WD Road Train can carry the tourists to the Crater Rim Track and from there it is just a 15 minutes climb to reach to the summit.
7.Enjoy water adventure at Vector Wero white water park:
Vector Wero Whitewater Park is a popular destination in the heart of Auckland offering rafting, kayaking and SUP hire.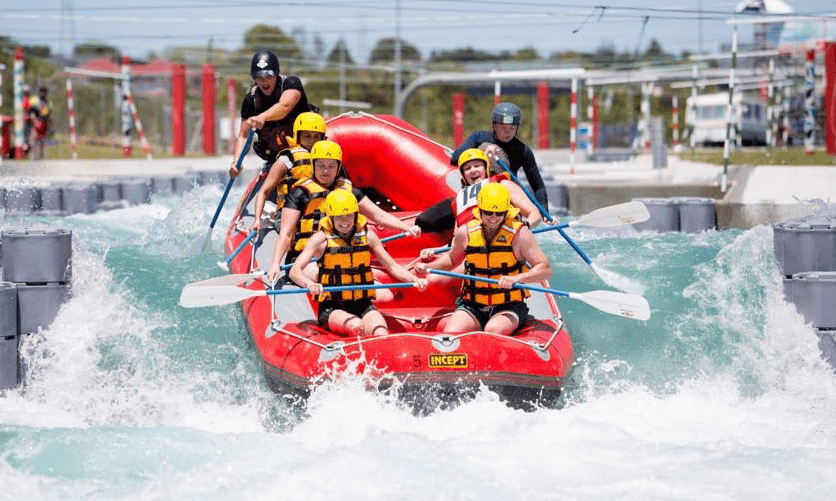 This whitewater Park is a top-notch tourist spot that attracts the visitors and youth. It is New Zealand's first water adventure facility that offers an artificial river for entertainment, sports, training and youth recreational water adventures. This white water park is a man made lake which includes 4.5 metre waterfall and bigger waves with speed.
This artificial wild water is suitable for the youngsters who are adventurous and want to get the thrill of real rafting. Besides rafting, this water park also allows kayaking and paddling in the calm lake. So it seems as a perfect thrill seeker's playground to enjoy a holiday. This 9,000 sqm area also has pizza shop for the visitor's treat.
8.Take Auckland Dolphin and Whale watching cruise :
The Hauraki Gulf is regarded as one of the most enriched marine parks in the world both biologically and geographically.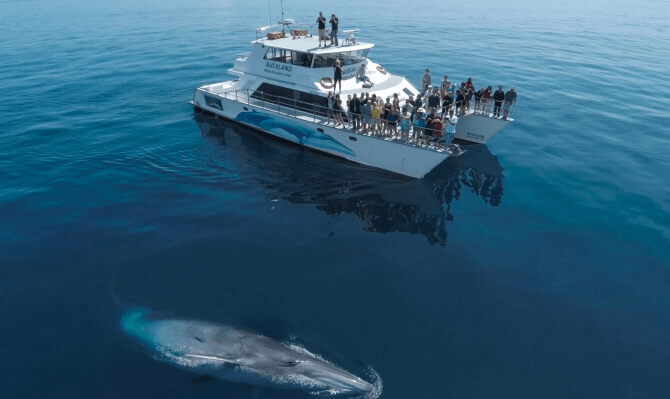 Tourists take a cruise to watch whales, dolphins and penguins on a half day trip from Auckland. Visitors board a spacious Catamaran from Viaduct Harbour and an expert guide narrate about the marine life of Auckland. Six types of whales are seen usually in sea water during whale and dolphin safari. This marine park is reputed for retaining Baleen whale and Bryde's whale, as they are non-migratory and seen all the year round.
Other species of whales visit Hauraki Gulf from time to time during the migration period from June to August. On the other hand, Dolphins jump in the sea splashing the water, which charms the visitors of Catamaran. Beautiful seabirds like petrels, terns, and gannets come close to the sea to catch the sea fish. Watching whales and dolphins from close to Hauraki Gulf Auckland is a very delightful experience for the visitors.
9.Visit and Indulge in world-class wine:
Wine lovers show interest to take Waiheke island wine tour in Hauraki Gulf, Auckland. They get impressed to see the vineyard and wine making heritage.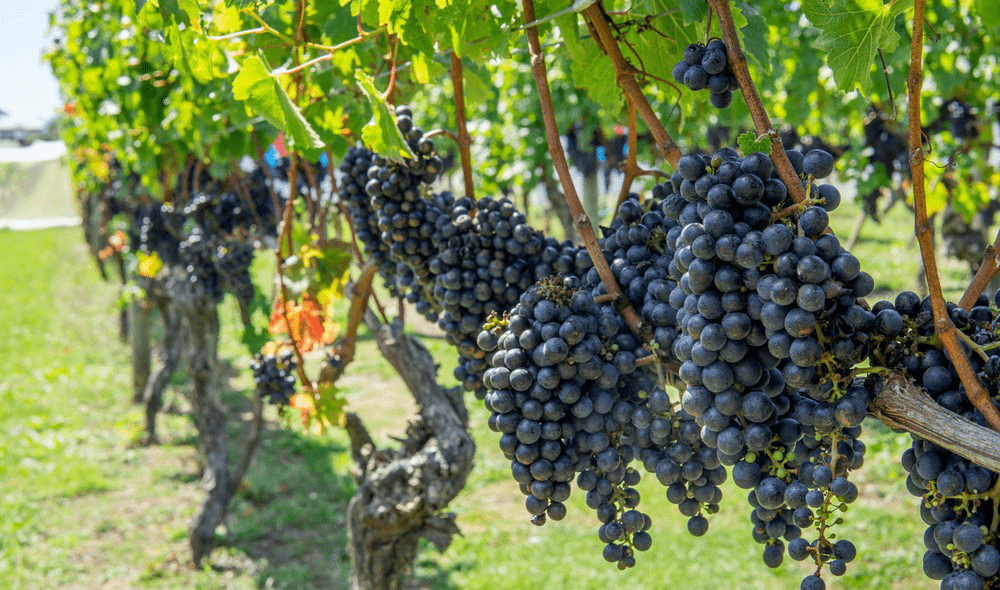 Wine lovers get a favor to taste a range of wines. Peacock Sky Vineyard is a wonderful vineyard, situated in a stunning location in the center of Waiheke island. The tasting room and café are in a detached setting encircled by lush local bush. Moreover, the owner takes care of wild peacocks from which the grape plantation takes its name.
Visitors move in the Tasting Room to test the fine wines, each joined with a free complementary food. Entertain yourself with easygoing gourmet feasting outside at the outdoor tables overlooking the grape vineyard. Mudbrick Vineyard is well known for incredible setting with panoramic view.
10.Explore Great Barrier Island :
The great Barrier island is a unique and captivating part of New Zealand. As well as, Tourists visit this quiet natural paradise to escape from the city bustle.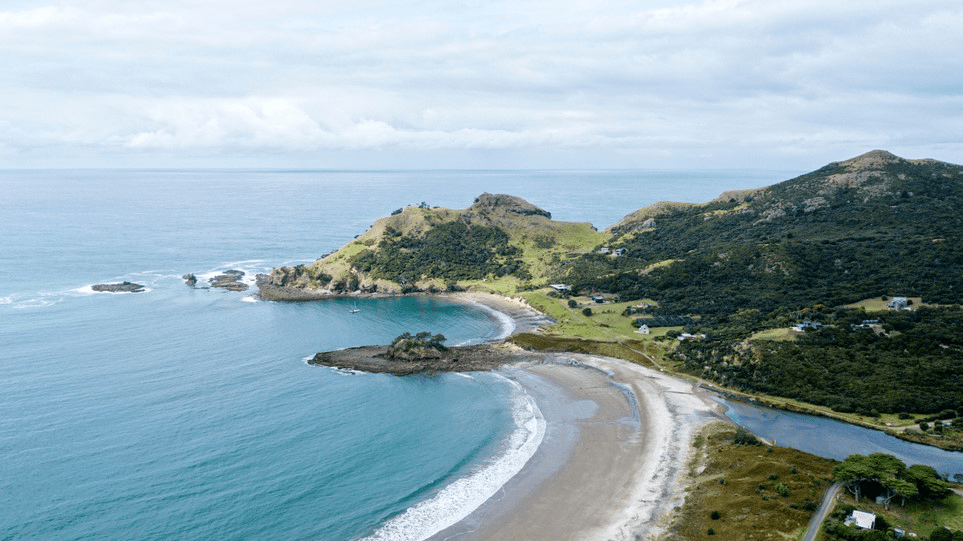 This island indeed situated in the outer Hauraki Gulf has been titled a Dark Sky Sanctuary. A great barrier island, the sixth-largest island of New Zealand, is a conservation marine park. Moreover, it's adorned with beautiful beaches and dense forest, this island is located 100 km northeast of central Auckland. Visitors discover the wildlife and enjoy bird watching.
Tourists prefer exciting water sports like, snorkeling, diving and boat trip in this in the vast water world. This beach's crystal water is favourable for swimming and white smooth sandy beach offers a relaxing stay. The curious people go with a heli- fishing tour to view the best fishing spots around this island.
11.Visit SEA LIFE Kelly Tarlton's Aquarium :
Kelly Tarlton's Sea life Aquarium has been established to display of marine life in Auckland.
Indeed Kelly Tarlton was an experienced diver, who dreamt to share his marine experience with the public. So he built this extraordinary sea life aquarium to uphold the marine creatures and sea atmosphere from a diver's perspective. He created a transparent tunnel through which visitors feel a truly sea underwater experience, while they observe sea fish in the waves.
Its amazing section is a huge Penguin zone, where visitors find them waking or swimming, it is so lively! just like a real picture of sea perspective. Visitors get the opportunity to see marine life of pacific and Southern Ocean so close. Now a days Sea Life Kelly Tarlton's aquarium possesses 13 themed zone and 2000 wonderful marine creatures like, colorful fishes, jelly fish, rare sea animals, sea turtles, stingrays, octopus and sharks.
12.Discover Mount Eden:
Mount Eden, once an active volcano, is now an inactive volcano massive crater. It is the spectacular spot with its volcanic perspective in Auckland.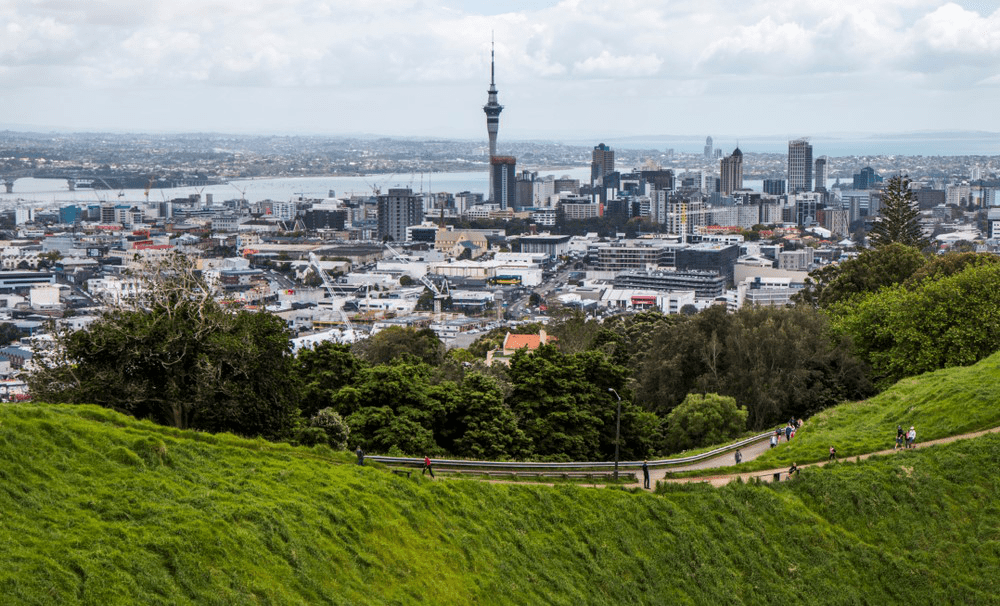 Tourists visit with interest to see the dormant volcano in Mount Eden, which is 196 metres high. It is great to stroll around the volcanic crater, which offers an enchanting view of large scale background of Auckland and the other cones and plunge in the area.
When you reach the summit, you will see a breathtaking Auckland view out into the Waitemata harbor and the crater of the dormant volcano, which is worth visiting. Though tourists take a guided tour to discover former Maori settlements in Auckland.
Lot of things to do in Auckland attract the tourists from all over the world. Tourist spots are diverse in Auckland from very modern city icon to stunning natural landscape. Tourists enjoy cruise, adventure, view nature and it is well worth of visit Auckland.