People often think, why to go to New York City. There are endless reasons to visit NYC, as New York is one of the global capitals for diverse culture, fashion, and cuisine. Whether to explore history first-hand or go shopping at the best boutiques, there aren't any boundaries. Go sightseeing through the pulsating boroughs and neighborhoods, while munching on the world's best pizza.
"Why go to New York City" – this question arises in people's minds when they want to find something impressive in NYC. A question so simple has a rather endless list of reasons. As one of the most vibrant cities in the world, words are not enough to describe New York City. It's effervescent and energetic ambience further adds to its diversity, which attracts millions of tourists year-round. If you're a passionate traveler, or just need an excuse to escape your monotonous routine, The Big Apple awaits to serve you till you're fully satisfied.
Check out the Hotel Park Central in New York, to learn about the perfect accommodation available for you to make your trip worthwhile.
1.To Revive in Nature at the Parks:
If you don't typically spend your afternoon at a park, a few moments at New York's Central Park will definitely change that. It's the most ideal spot to be at in NYC on a do-nothing day.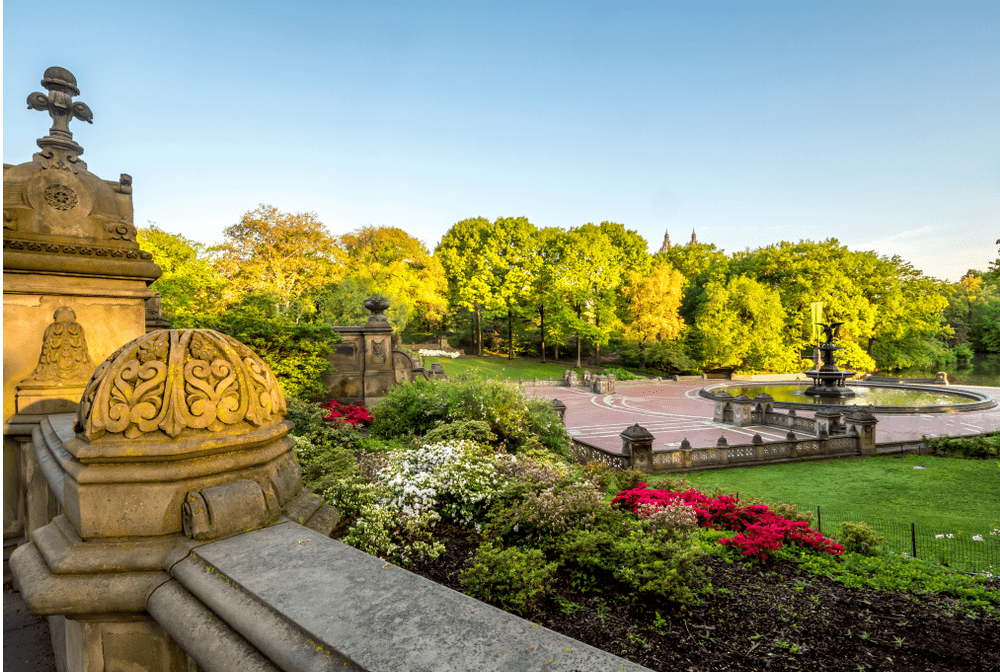 Once there you'll know that walking, jogging, biking, playing sports, and having picnics aren't your only options. The unparalleled meadows, the endless green fields, the lakes and ponds, the animals at the zoo, and the fountains, terrace and castle – will all answer why go to New York City.
And in case you are a nature-lover, there are several other parks located at various corners of NYC to go green at. For instance, the Bryant Park in Manhattan and the Prospect Park in Brooklyn are equally pleasing to the soul.
2. To watch the icon Statue of Liberty :
It's no surprise that the USA treasures some of the most admirable monuments in history. Topping it all is the signature icon, Statue of Liberty, awaiting mighty tall at you greet.
Visiting Elise Island is amongst the top things to do in New York, and you'll be rapt at its sight. With the mesmerizing backdrop of the city's skyline engulfing the Roman Goddess, you'll be consumed in admiration. Her iconic posture, holding the book of knowledge and flame of hope, is truly inspiring. It serves the purpose of spreading hope and wisdom amongst the people well. And you'll feel the effects lasting inside you for a very long time.
3. To Explore some of the World's Greatest Museums and Art Galleries:
If you don't visit NYC, you'll be missing out on some of the best historical and fine-arts collection of the world. Typically visitors begin their hunt at The Metropolitan Museum of Art, and once you step in you'll learn exactly why. Simultaneously, the Museum of Modern Art, the Guggenheim, and more alike have on display incomparable art scenes.
Some of the galleries at Lower East Side and Chelsea have amazing modern arts talent showing-off. If one of your reasons, though, for why go to New York City includes learning about the roots of American history, the American Museum of Natural History will be the perfect stop.
Museum hopping becomes a favorite for almost anyone who visits a NYC museum. It'll be yours too.
4. To Taste Several International Cuisines :
At New York City, you're in for the best of all treats – all pun intended. NYC has over 23,000 restaurants and eateries dotting the pathways, serving around 60 authentic international and innovative cuisines. Stop by Little Italy, Chinatown and Koreatown, and you'll discover why they say NYC is a foodie's heaven.
The best part of NYC's food is its $1 pizza. Yes, the city's economic complexity is pretty summed up in just one slice here. The city's highlights, though, are its rooftop restaurants. Delight yourself with delicious meals at one of the best rooftop restaurants in NYC, while enjoying the epic skyline. It's unlike any experience you'll ever have at any other part of the world.
5. To Be Charmed by the City Lights at Night :
Still wondering – Why go to New York City? Well, it's for the city's nightlife of course! And what better option than Times Square is there to experience the best of New York City at night?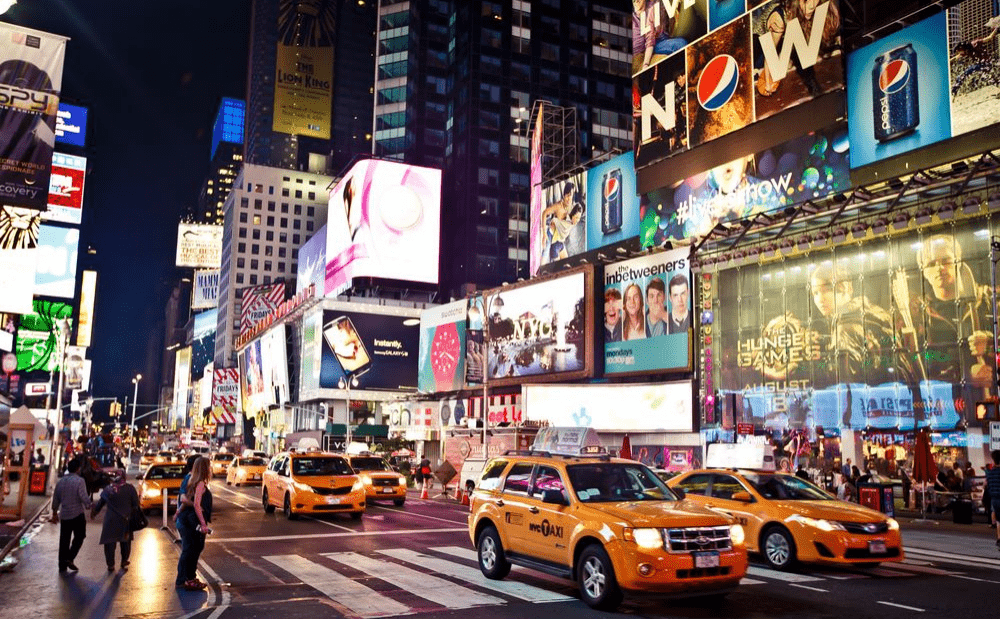 This incredibly lively part of the city glows like no other, and you'll never forget your first walk down its lanes.
For a fancier night out over chic dinner menus and dramatic stage shows, pirouette to the infamous Broadway Theatre District. Even better, NYC has the trendiest jazz clubs, karaoke bars, Irish pubs, and pseudo-speakeasy that a night reveler can ask for.
6. To Revel in the City's Skyline:
Why New York, you ask? Because the city silhouette clamors for your attention. The New York Skyline is made divine by its phenomenal skyscrapers.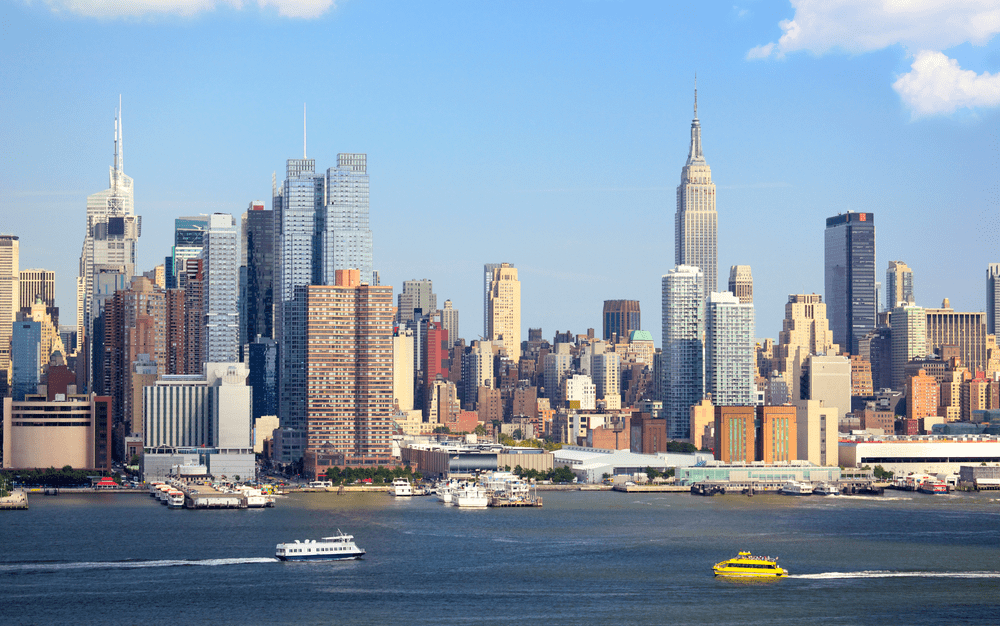 NYC's towering splendors, such as One World Trade Centre and Empire State Building, have set benchmarks for the globe. You'll be standing in awe at the high-rise, mostly steel-and-glass cladded buildings gracing the city's outline.
Get on the Brooklyn Bridge, and the vistas in front of you will take your breath away. And what a vision the cityscape is after twilight from the water! The city twinkles with magic like the stars in the sky.
As for the horizons from atop an observation deck thousands of feet above grounds, you'll be in lack of speech. It's no less than a dilemma to decide which perspective of the city looks best.
7. To Mingle with New Yorkers :
Why is New York so populated? Because the city is a rendezvous for diverse groups of people. Only at NYC you'll get to see a variety of nationalities, ethnicities, religions and classes associating together.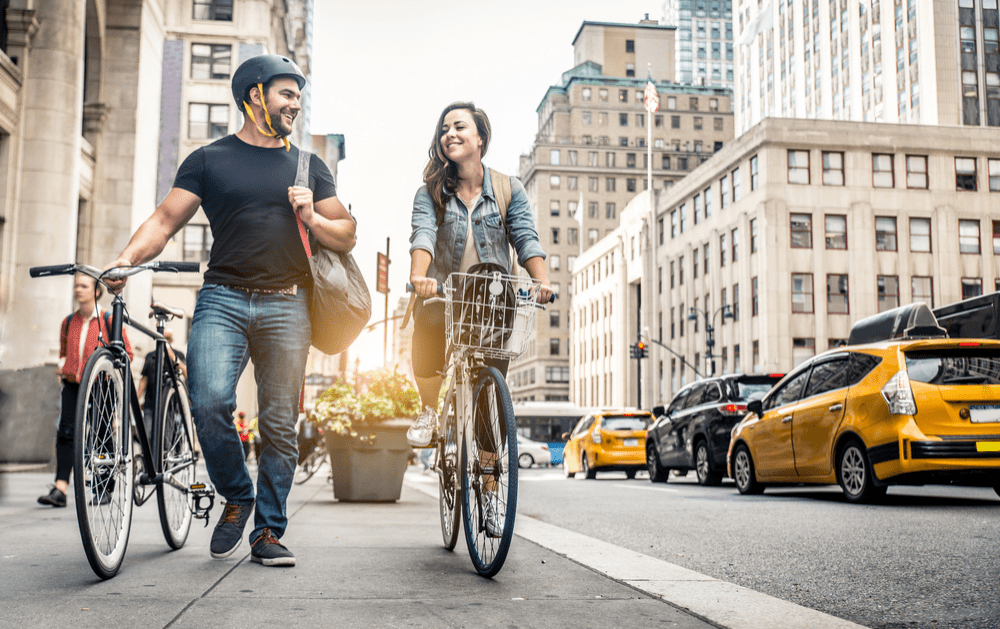 Get down on the streets and mimic their rough and fast walking, with a Starbucks drink in your hand and you're a New Yorker.
And for the best people watching experience, head to Grand Central Terminal or even the recently favorite High Lane. Still debating on why go to New York City? Because there's only a minimal possibility that you'll feel like an outsider.
8. To Shop, Shop and Shop :
Take the ramps of the Fifth Avenue and you'll instantly realize why New York is the best state. High-end brands, like Tiffany & Co., Cartier, and Prada, adorning the rows, it's a shopaholic's dream come true.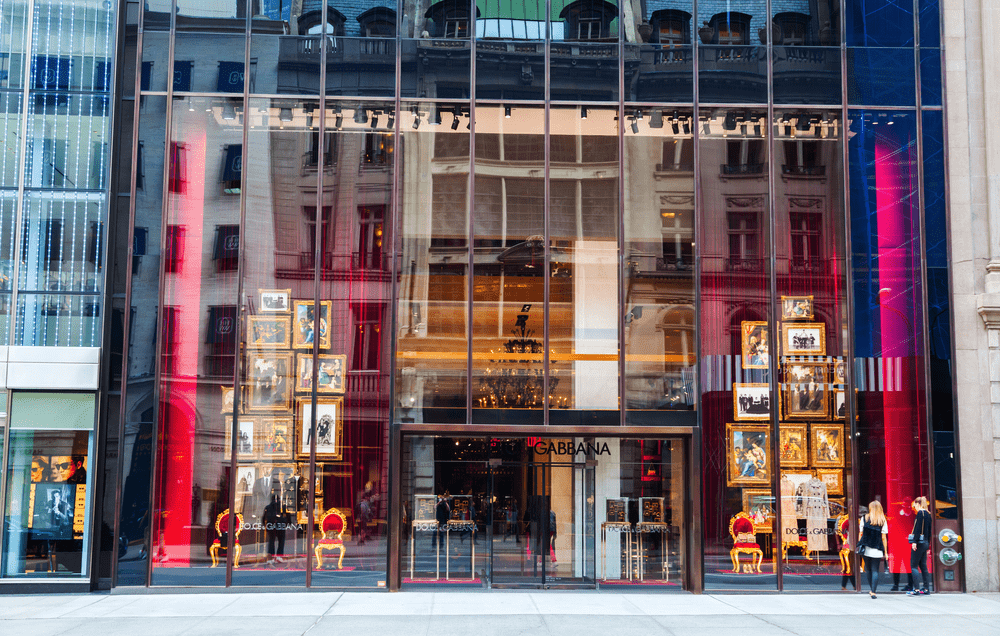 The small neighborhoods of SoHo and West Village are other perfect spots for a retail therapy. Just in case you aren't up for breaking your bank account, rest assured that at NYC you'll still manage a quality purchase at the best deals.
To see what's in stock for tourists, there's Chinatown and Little Italy for a quick buy. NYC has just about every item you may ask for.
9. To Experience Diversity in the Neighborhoods :
If you're still contemplating why go to New York City, consider its neighborhoods. The New York culture is all about diversity, and you'll get its glimpse at every direction you cast your eyes.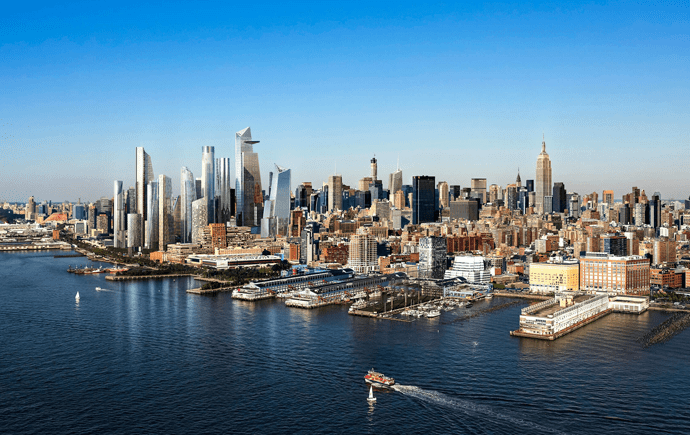 Visit Greenwich Village and for a moment its 19th-century townhouses will make you forget you're in NYC. For a healthy dose of escape from the city's frantic pace, Brooklyn Heights and Chelsea are the go-to. The neighborhoods are so serene and vibrant, you'll keep going back to them at every chance you'll get.
10. To Discover the Riches of the Boroughs :
NYC is made vibrant by all its five boroughs. Yes, Manhattan is where the heart of the city beats. However, the offerings of the other four boroughs are never ending.
Trip to Bronx to spend quality time at the Botanical Garden and the Zoo. Brooklyn's burgeoning neighborhoods will give you all the reasons to live in New York City. At Queens, you can have a pick of your favorite from the vast arrays of restaurants serving the most mouthwatering menus. And you mustn't miss out on taking a ferry ride to Stated Island. Otherwise, your trip to NYC will surely remain incomplete.
11. To Bathe in some Sunlight at a Beach :
The sweltering days of summer can be well spent at the city's beaches. Although, they may fall behind in comparison to the French Riviera, it only confirms the fact that NYC falls short in nothing.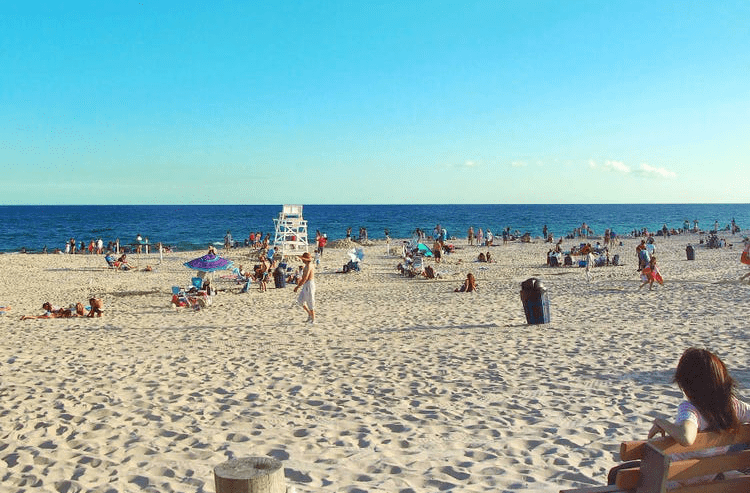 The Coney Island Beach in Brooklyn, and Brighton Beach in Manhattan amongst the top rated beaches in New York City. And for all the good reasons. Their colorful neighborhoods and lively boardwalks further add to the islands' glints.
If you're a sport enthusiast, you'll surely love to go surfing and kayaking at Rockaway Beach in Queens, and Orchard Beach in Bronx. Cruise to Long Island, if you may, and be stunned by the beautiful Cooper's Beach.
12. To Catch a Theatre Show or Live Concert :
By now you're most likely asking yourself, "Should I travel to New York right now?"
Well, YES!
The longer you prolong, the higher chances there are of you missing out on great shows. We all know that Broadway Theatre District is the ultimate showmen's street. Its theatricals – full of classic tales, dramatic props, and supremely talented artists – will penetrate into your brain, and home themselves for eternity.
What's even better, is that Broadway isn't your only option for classic entertainment. Spectacular musicals and stage shows often held in numerous parks inside the city.
Have any of these given you enough reasons as to why go to New York City? If yes, then get packing and book your next flight to The Big Apple. And if no, then you'll only have reasons to regret.